Key Takeaways
Rumours suggest that Sony is planning to release a PS5 Pro, possibly in late 2023 or early 2024, following a three-year release gap similar to the PS4 Pro.
The design of the PS5 Pro is likely to stay similar to the current PS5, but it remains to be seen if it will be bigger or manage to pack even more power into a smaller frame.
Sony is no stranger to mid-generation console refreshes, having released the PS4 Pro three years after the initial PlayStation 4 hit the market. Now it is rumoured to be planning similar with the PS5.
Speculation abounds that a PlayStation 5 Pro is in the works, possibly for release in what remains of 2023. Here then are all the rumours and details we've heard so far on a PS5 Pro model.
PS5 Pro release date
In terms of release date, it has been suggested that Sony will follow a similar three-year release gap as it did with the PS4 Pro model. In fact, one report in January 2023 suggested it could even come sooner (which was soon disproved by the march of time).
Indeed, the RedGamingTech YouTube channel's sources confirmed exactly that. Although it could slip to early-2024, it suggested that it could hit a late-2023 release window.
It's a suggestion we've heard before too. In late May 2022, TCL held a press conference about future TVs that indicated it expects a PS5 Pro model to release in either 2023 or 2024 (alongside equivalents for the Xbox Series X and S).
It isn't a guarantee of anything since TCL is ultimately speculating itself, too, but this does make an eventual PS5 Pro look more likely than ever.
PS5 Pro Price
The biggest factor around a potential PS5 Pro for many people will be what price tag PlayStation attaches to it.
The current PS5 costs $499 / £450 / €499 but is still hugely popular, so there are more than enough gamers happy to pay the top whack for one.
That and considering the PS4 Pro consistently sat at around £100 / $100 / €100 more than the base PS4 for their respective lifespans, suggests you could be expected to cough up a similar amount more.
It could be though that Sony releases the PS5 Pro at the exact same price as the PS5 while making the base model cheaper, much like it did with PS4.
PS5 Pro design
When the PS5 was first unveiled its design was an immediate talking point, all white and black contrast, and those large wingtips make it an even more imposing installation on whatever TV stand or countertop you put it on.
That's equally true of both the standard version and the digital edition that trims away the disc drive for those who don't want or need it. It raises an interesting question about the next version of the PS5, though – will it stay in the same aesthetic?
Based on the precedent of the PS4 Pro, we think it should stay pretty similar, but we'll be interested to see if it gets bigger since the PS5 is already pretty huge, or whether it can in fact manage to squeeze even more power in a smaller frame.
PS5 Pro specs
The PS5 is a powerhouse of a console, as is clear from the exclusives that it's so far hosted, with graphical highlights in the form of Demon's Souls, Ratchet & Clank Rift Apart and more.
When the PS4 Pro was released it had a fairly clear selling point in the form of its 4K capabilities, which was a resolution that the base PS4 simply couldn't cope with.
That sort of easy USP isn't as obviously available for a PS5 Pro, but even this early in its cycle you can tell that outputting at 4K with graphical flourishes like ray-tracing is a real strain for the PS5, just as it is for the Xbox Series X.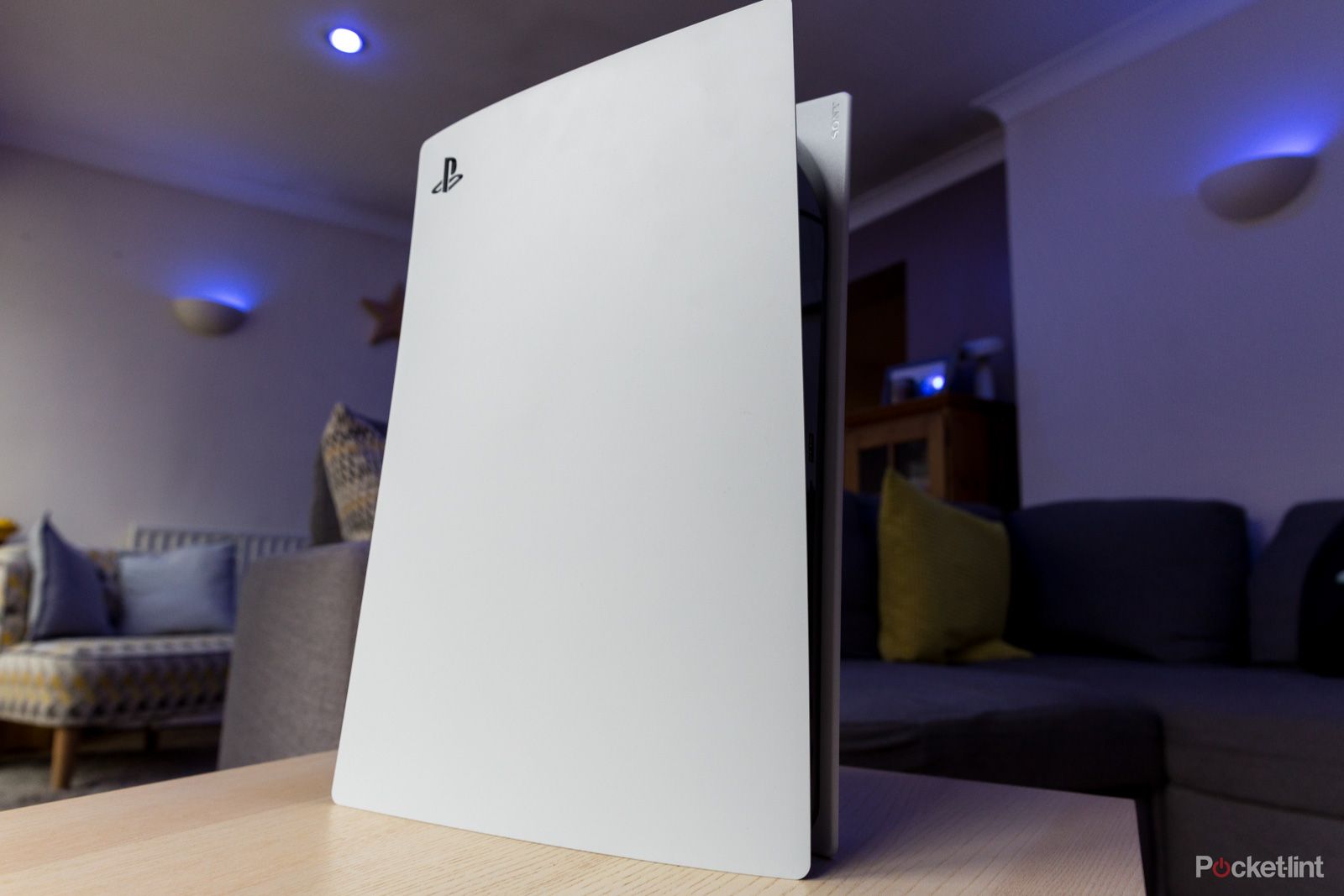 8K televisions are starting to spread a little, so it's possible that true 8K support for gaming could be on the menu, but we suspect that the technology is still too cost-prohibitive to be worth it for Sony in the next year or two.
Instead, Sony might take the approach of more iterative improvements, like an upgrade to the console's CPU and an increase to its slightly small storage (at 825GB presently).
A job listing posted in May 2022 by AMD suggested that it's working on a next-generation RDNA chipset for consoles, so this would corroborate the idea that the chip at the console's heart will get a sizeable upgrade, although it doesn't provide us with any more firm information on that front.
A recent patent filed by Sony's Mark Cerny also suggests that it thinks it can eke more ray-tracing performance from its console, by increasing the efficiency of how a graphics processor would approach ray-tracing. It's a highly-technical filing but looks like it involves tweaks to the hardware onboard the PS5. Since the current models wouldn't be able to accommodate it, this could well mean it'll play a role in a PS5 Pro down the line.
We also don't know whether a PS5 Pro would come in two editions, one with a disc drive and one without like the standard PS5 has – it might be that at the more premium end of the market, the disc drive is simply more widely accepted as part of the complete package.
One additional feature that has been suggested is that the PS5 Pro will sport liquid cooling, to keep any heat caused by even more powerful processing down to a minimum.
PS5 Pro: What happened?
Here is everything we've heard so far about the PlayStation 5 Pro.
24 January 2023: Could a PS5 Pro be launched in April?
French website Phonandroid claimed a source told it that Sony plans to release its PlayStation 5 Pro earlier than expected. It also claimed that it will come with liquid cooling.
30 May 2022: TCL indicates PS5 Pro release date
Television maker TCL indicates it expects a PS5 Pro model to launch sometime in 2023 or 2024.
13 May 2022: AMD chipset job listing discovered
AMD job listing suggests it's working on a next-generation console chipset that could power the PS5 Pro.
24 March 2022: Release date tipped by YouTuber
YouTube channel RedGamingTech claims that the PS5 Pro will be released in either late-2023 or early-2024.
24 February 2022: Cerny patent shows direction of travel
A patent filing from Mark Cerny indicates that forthcoming PlayStation hardware could make ray-tracing leaps.
Trending Products

.