Sky might traditionally have just been a company you associated with satellite TV, but it's got its fingers in quite a few more pies than that these days, one of which is home insurance in the form of Sky Protect. This is everything you need to know about Sky Protect, including what it is, how it works, what it includes for the cost and how its features compare to other smart home security offerings from the likes of Google Nest and Ring.
What is Sky Protect?
Sky Protect is smart home insurance that has been designed to combine smart home tech and home insurance in order to offer more benefits to consumers every day, rather than only when you make a claim. It uses what Sky calls a "prevention first approach" and the idea is to offer smart home tech within the insurance package, like a video doorbell, motion sensors and leak detectors, to highlight an issue within your home before it turns into a major problem, thus perhaps reducing the end insurance claim.
The smart home technology included within the Sky Protect Smart Home Insurance is all controlled through the Sky Protect app – more on that a little further down this feature – but the app doesn't just allow you to keep an eye on your home when you're not there, it also has your insurance documents in the same place, delivering a simple and easy approach.
You might think the concept of Sky Protect is a little odd at first. After all, Sky is predominantly in the business of delivering content on your big screen, whether that's in the form of Sky Q, Sky Glass, or Sky Stream.
It's perhaps less surprising when you consider that the company has veered outside of its lane before though, when it added Sky Mobile in 2017 and it's also not the first company to add smart home security to its portfolio either, with EE teaming up with Verisure in 2022, so it's clearly something of a trend.
What do you get with Sky Protect?
The Sky Protect Smart Home Insurance offering includes a video doorbell and chime, one indoor camera, one motion sensor, two contact sensors and three leak sensors. All the devices are relatively inconspicuous – they are all white – which will allow them to blend into the majority of home environments.
Sky Protect Video Doorbell specs and features
The Sky Protect Video Doorbell is a similar shape to the original Nest Hello doorbell, offering a rounded top and bottom, a button with an LED ring on the bottom and the camera sensor at the top. It doesn't come in different colour options, but it is battery-powered so you don't need to worry about wiring it in and the battery level is shown in the Sky Protect app.
The camera sensor offers a 2340 x 1296 pixel resolution, digital zoom and a 160-degree field of view. It has night vision with an infrared sensor of 8-10 metres and there is a speaker and microphone on board for two-way audio so you can talk to visitors.
In terms of other features, the Sky Protect Video Doorbell offers 24/7 live streaming with video stored in the cloud for 30 days to share and download, alerts when someone rings the doorbell or approaches, and you can choose from a range of doorbell sounds and adjust the volume from the Sky Protect app.
There are also Activity Zones – something Nest and Ring doorbells offer – where you can set an area, or multiple areas, you want the doorbell to concentrate on so you are only alerted when it matters rather than each time someone walks passed your home. If someone tries to remove your Sky Protect Video Doorbell, it will sound an alarm and start recording so you'll have evidence of the person who has taken it.
Sky Protect Video Doorbell Chime specs and features
The Sky Protect Video Doorbell comes with a Chime included, which isn't the case for all competitor options. Ring's Chime for example, is an optional extra that you buy separately. The Sky Protect Doorbell Chime has to be plugged into an Ethernet port on your router, as well as plugged into a power source.
You don't need to have a Sky router, but you'll still need to have a spare Ethernet port on the back of it, and you'll also need to consider where your router is as you might not hear the Chime if your router is under the stairs, for example. This is a downside to this system, though the Chime being plugged into the router should reduce the delay between someone pressing your doorbell and you getting an alert on your phone, or you hearing the Chime.
Like the Video Doorbell, the Chime has a simple design. It's all white so it won't stand out too much. It also offers an audio output of 40-80dB.
Sky Protect Indoor Camera specs and features
The Sky Protect Indoor Camera follows a similar design to the other Sky Protect smart home devices. It's white, with a black section for the sensor, which has a resolution of 1920 x 1080. There's 8x digital zoom on board, along with night vision that offers four Infrared LEDs, illuminating up to 9m. You'll also find a built-in speaker and microphone for two-way communication, like the Video Doorbell.
The Indoor Camera has a magnetic base – like some of Nest's latest cameras, and you'll need to plug the Sky Protect Sensor Bridge into the back of the camera in order for the other smart home products to work so it's worth keeping in mind that this product is essential in using the others.
It has many of the same features as the Video Doorbell, including video stored in the cloud for up to 30 days, Activity Zones and the ability to open the Sky Protect app and see what's happening in real-time where the Indoor Camera is positioned. There's also an Auto-Arm feature that will automatically turn on your camera when you leave home using geofencing on your phone, and turn it back off when you're home, like Nest's Home Away Assist feature, and you'll get an alert if the camera senses movement or hears a loud noise.
Sky Protect Motion Sensor specs and features
The Sky Protect Motion Sensor is a small square device that you can position elsewhere in your home to the Indoor Camera, such as a back door for example. It's designed to be positioned at around 6-feet in height and it will know when a person or pet enters the room, though there is no familiar face recognition like there is on Nest devices.
Like other Sky Protect devices, it's battery operated so you don't need to wire it in and the Sky Protect app will give you an idea of battery levels, though it's expected to last around 20 months before the battery needs changing. You'll be alerted through the Sky Protect app if there's unexpected movement.
Sky Protect Contact Sensor specs and features
The Sky Protect Contact Sensor – of which you get two – is designed to be placed on doors or windows. It's small and inconspicuous, and like the Motion Sensor, you'll get an alert through the Sky Protect app when there's movement or a door or window you've positioned the Contact Sensor on is opened.
It has a battery life of around 18 months, though you'll be able to see battery levels in the Sky Protect app. Like the Motion Sensor – and Leak Sensor below – you'll need to have plugged the Smart Bridge into the Indoor Camera for the Contact Sensors to work.
Sky Protect Leak Sensor specs and features
There are three Leak Sensors in the Sky Protect smart home tech bundle, as we mentioned, and all are simple and subtle, as well as white in colour like the rest of the range. They are oval in shape and designed to be positioned anywhere you might be concerned about water escaping, like under a sink or behind a washing machine. It's recommended that they are put at ground level and near pipes so they can detect humidity, which could indicate a hidden leak.
The Leak Sensors can detect a leak of 0.5mm in height and they have an alarm within them which will beep if a leak is detected, while an alert also appears on your phone. The Sky Protect app allows you to dismiss the alert if you've checked it out and it's a false alarm, or you can start making a claim if it's something to be concerned about.
There are also built-in temperature sensors within the Leak Sensors, so you'll know if a room is too hot or too cold. Remember you'll need the Smart Bridge connected to the Indoor Camera for these sensors to work though.
Alongside the smart home tech, you also get home insurance cover that is underwritten Zurich and includes home emergency cover underwritten by Inter Partner Assistance S.A., family legal assistance cover underwritten by Amtrust Europe Ltd and cyber assistance cover. You can read more about what the Sky Protect insurance policy offers a little further down.
What's the Sky Protect app like?
The Sky Protect app looks great in our opinion. We tried it out when we were given a demo of all the smart home tech products within the Sky Protect offering. It's very simple and easy to use, as well as intuitive, and we were very impressed with it.
There are four main tabs: Home, Insurance, People and Settings. Under Home, you will see a live view of the Video Doorbell feed and Indoor Camera feed at the top, unless an incident has been detected, then that takes priority at the top, giving you an option to "Respond now".
Below the Doorbell and Camera feeds, there's a rundown of the status of all the other sensors and tapping on each of the devices gives you a detailed view of any reports or notifications. There's also a calendar view that offers super easy access to history.
The Insurance tab gives you the option to download your documents, or start a claim, while the People tab allows you to add an emergency contact or another household member to allow for features like Auto-Arm to work properly.
Settings meanwhile, allows you to turn on features like Auto-Arm, set schedules, and view device settings.
How does Sky Protect work?
When you sign up to Sky Protect Smart Home Insurance, you will get a box of smart home tech delivered in time for the start of the policy. You'll then need to download the Sky Protect app and get your tech setup following the step-by-step animated instructions.
The smart tech is designed to be easy to install, though if you get stuck, there is extra support in the app and online to help. The only time you should need tools is for the Video Doorbell when you mount it onto your exterior wall by your door.
Once everything is installed, you can check in on your home using the Sky Protect app. At the moment, you can't see what's happening through your Sky TV, but that is a natural progression to tie the offering into the company's current portfolio and Sky has said it's something it will review in the future for Sky Glass customers.
Installing the smart home tech doesn't change your insurance premiums – as in you don't get any benefits or reduced premiums for installing the devices, but you also don't get penalised for choosing not to. On that note, Sky also doesn't have access to your recordings, and it's up to you whether you choose to share recordings to support any claim you make.
Can you add or remove smart home tech from the Sky Protect?
No, at the moment you can't add or remove any of the smart home tech from the Sky Protect offering. If you wanted an additional indoor camera for example, you would have to buy an indoor camera from another brand, like Nest, Ring or Logitech, rather than buy an additional one from Sky.
You also can't remove products from the smart home tech bundle offered with Sky Protect so if you already have a Ring Doorbell for example, you could choose not to install the Sky Protect Video Doorbell, but you can't remove the doorbell from the package.
The bundle is the bundle with currently no flexibility for adding or removing elements, so depending on what you already have in terms of smart home technology, you might find some elements remain in the box, or devices you already have are no longer useful. Keep in mind that you can't leave the Indoor Camera in the box if you plan to use any of the other sensors as you need the Smart Bridge connected to the Indoor Camera for it to work.
Does Sky Protect work with Nest, Ring or other smart home tech?
Short answer to this is no, Sky Protect doesn't play nice with Nest, Ring or other smart home tech. If you have other smart home security systems, you can either choose to make them redundant or have them work alongside – but separately – to the smart home tech included in the Sky Protect Smart Home Insurance package.
You can't add a Nest Doorbell (battery or wired) or Ring Doorbell to the Sky Protect app for example and currently, the Sky Protect smart home tech isn't Matter compatible so you can't use a different system, like a Nest Hub or the Apple Home app to see all of your smart home tech in one place either. The Sky Protect smart home products are also not voice-controlled or compatible with Alexa or Google Assistant at the moment.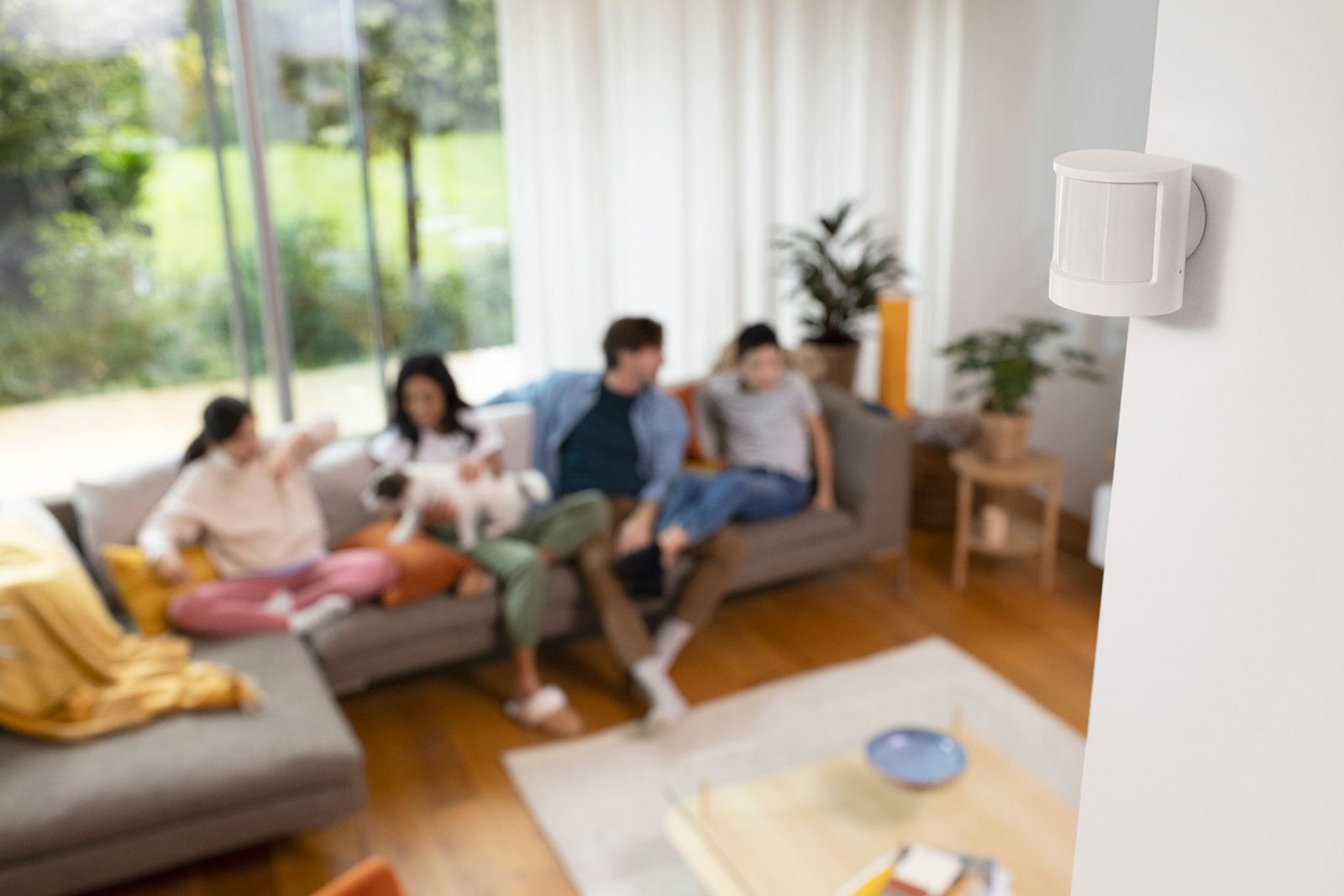 Sky
What does the Sky Protect insurance policy offer?
Along with the smart home devices mentioned above, the Sky Protect Smart Home Insurance policy offers 24/7 emergency response, home insurance, legal expenses and cyber cover.
You can choose between buildings cover, or buildings and contents, with an overall claim limit of £750,000 for buildings and £100,000 for contents. As we mentioned, this is underwritten by Zurich, though Sky handles customer service.
The Home Emergency Cover allows you to claim up to £1000 if you need assistance immediately. It includes call-out fees, labour, and the parts and materials required to provide emergency assistance, including VAT. The kinds of emergencies covered are things like internal plumbing, drainage issues, electrical failure, roofing emergencies, pest control, and issues with broken doors or glass that pose a security risk.
The Cyber Assistance Cover offers support if your personal devices are affected by a cyber-attack, up to the value of £25,000.
Family Legal Assistance provides legal advice when you need it and cover is up to £50,000 a year if a solicitor is appointed.
You can also add optional extras to the Sky Protect Smart Home Insurance policy, like specific items, accidental damage and bicycle cover.
How much does Sky Protect cost and is there a discount for Sky customers?
The cost of the Sky Protect Smart Home Insurance of course depends on your home, and therefore, will be specific for each person. Sky is trying to make it as simple as possible to sign up, asking just 11 questions for you to get a quote, and you should get a quote within a minute.
There is no upfront cost for the smart home tech – said to be worth over £250 – and Sky has said there are no hidden costs either. There are also no fees for paying monthly and the insurance price is fixed for 24 months.
If you're an existing Sky customer, whether Sky TV, Sky Broadband or Sky Mobile, you'll get a £5 discount a month. This discount doesn't apply to Now customers though.
In terms of cancellations, you can cancel within 31 days and return the smart home tech. If you cancel after the cooling off period, you can keep the smart home tech, but you'll have reduced functionality, like no cloud storage, no extended warranty, no incident escalation and emergency contact alerts, tech support or auto-arming.
If you cancel within the first term after the cooling off period, there is an early termination charge. After this term though, there is no cancellation charge.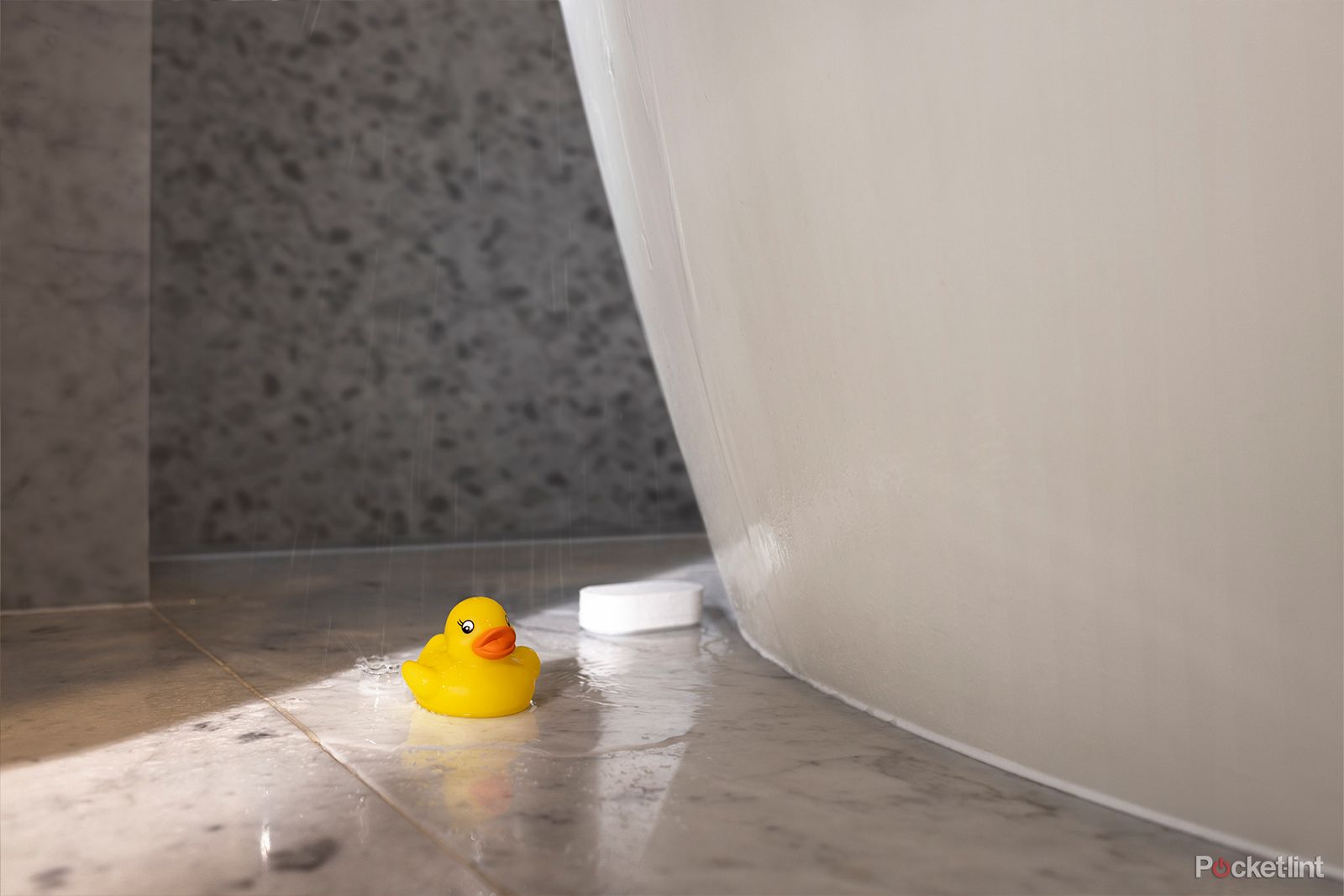 How can I get Sky Protect?
Sky Protect launched in the UK on 2 May 2023. It's currently not available in other regions. You'll find the Sky Protect Smart Home Insurance on the Sky website.
There's also a Sky Protect insurance policy without the smart home tech that will be available on price comparison sites, though the smart home tech bundle will only be available as an add-on through the Sky website once directed from the respective price comparison site.
Trending Products

.