Samsung has announced not one or two, but three new special edition versions of the popular Galaxy Buds 2 and Galaxy Buds 2 Pro earbuds. And they're all Pokémon-themed and cute as hell.
The three Pokémon-themed sets of earbuds celebrate Ditto, Jigglypuff, and Snorlax and all come with special cases. Inside, all of the earbuds are of course the same as the ones that you'd normally buy from anywhere around the world – but on the outside, they look like three of the cutest Pokémon characters around.
Gotta catch 'em all!
Samsung announced the new Galaxy Buds 2 and Galaxy Buds 2 Pro earbuds via a press release, adding that they will be available for 129,000 won and 199,000 won, respectively. There's no word on when an international launch is going to take place, or even if there's one in the cards, unfortunately.
Buyers in South Korea will be able to visit Samsung's stores to pick up their new earbuds, although online orders will also be offered according to the machine-translated press release. For those who don't need to buy new earbuds, the Pokémon Case Package will also be available "through the online shopping mall Gmarket from 9 a.m. on the 27th, and will also sell three buzz cases including 'Ditto', 'Snorlax', and 'Jigglypuff' at the 'Samsung Gangnam' store, which is scheduled to open on the 29th of this month, for 39,600 won."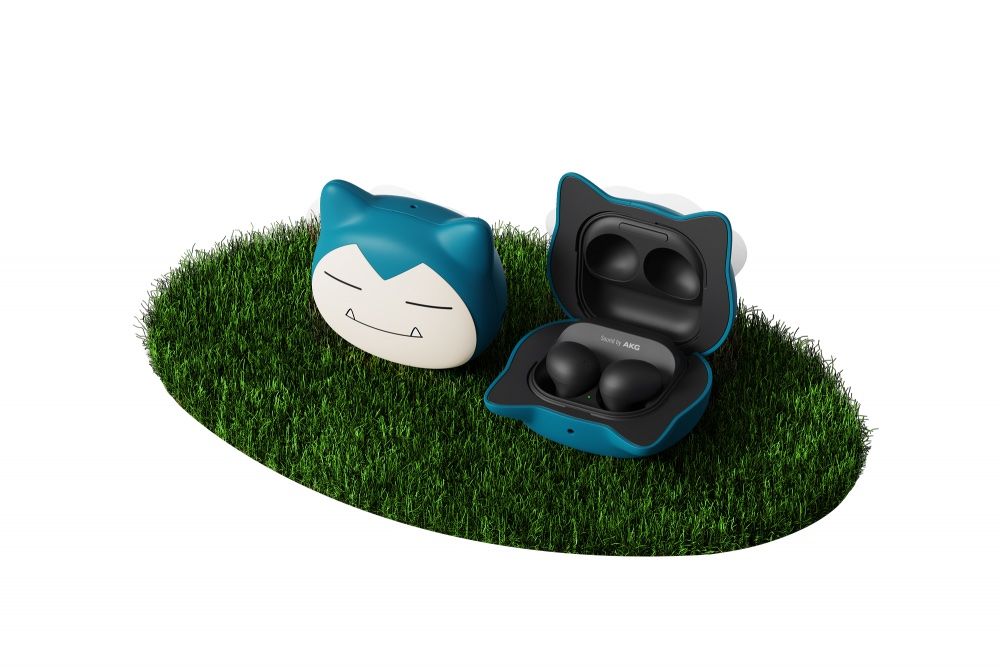 Samsung
"This year's newly prepared package has applied a more special and attractive design based on 'Pokémon'," and "We will continue to carry out various collaborations that can express the personality of Galaxy users," A Samsung Electronics official said via the press release.
You can of course expect to benefit from all of the usual Galaxy Buds 2 and Galaxy Buds 2 Pro features and whatnot when you set these things up. That means that you'll enjoy things like a small and compact design, active noise cancelling technology, and wireless charging although that Pokémon stuff might get in the way of that last one. Still, it's worth it!
Don't need all the cutesy stuff? You can pick up a pair of Samsung Galaxy Buds 2 for less than $90 if you're quick. They're some of the best wireless earbuds around already, but they're even better when you can pick them up and make a saving at the same time.
Trending Products

.