Dash cams are a great upgrade to your car setup. They add peace of mind while you're on the road with an extra pair of (digital) eyes working as a witness, should you ever be in an accident or have anything untoward happen.
They're also useful for other things. Some car insurance companies offer discounts on your insurance premium if you have a dash cam installed for example. Alternatively, they can be used to report motoring offences committed by others or simply prevent people from making malicious false claims against you.
If you're after a dash cam, then you've probably noticed there are quite a number to choose from. At a glance, it's hard to know which is the right one for you. To cut down on the fuss, we've been testing out a number of different dash cams to bring you the low-down on the best cameras to buy for your car.
We've been running these dash cams during our daily drive, testing them out in a variety of conditions, day and night, rain and shine, all to find which offer the best features and results.
The following is our round-up of the best dash cams you can buy, whatever your budget or even capture goals.
Our Top Picks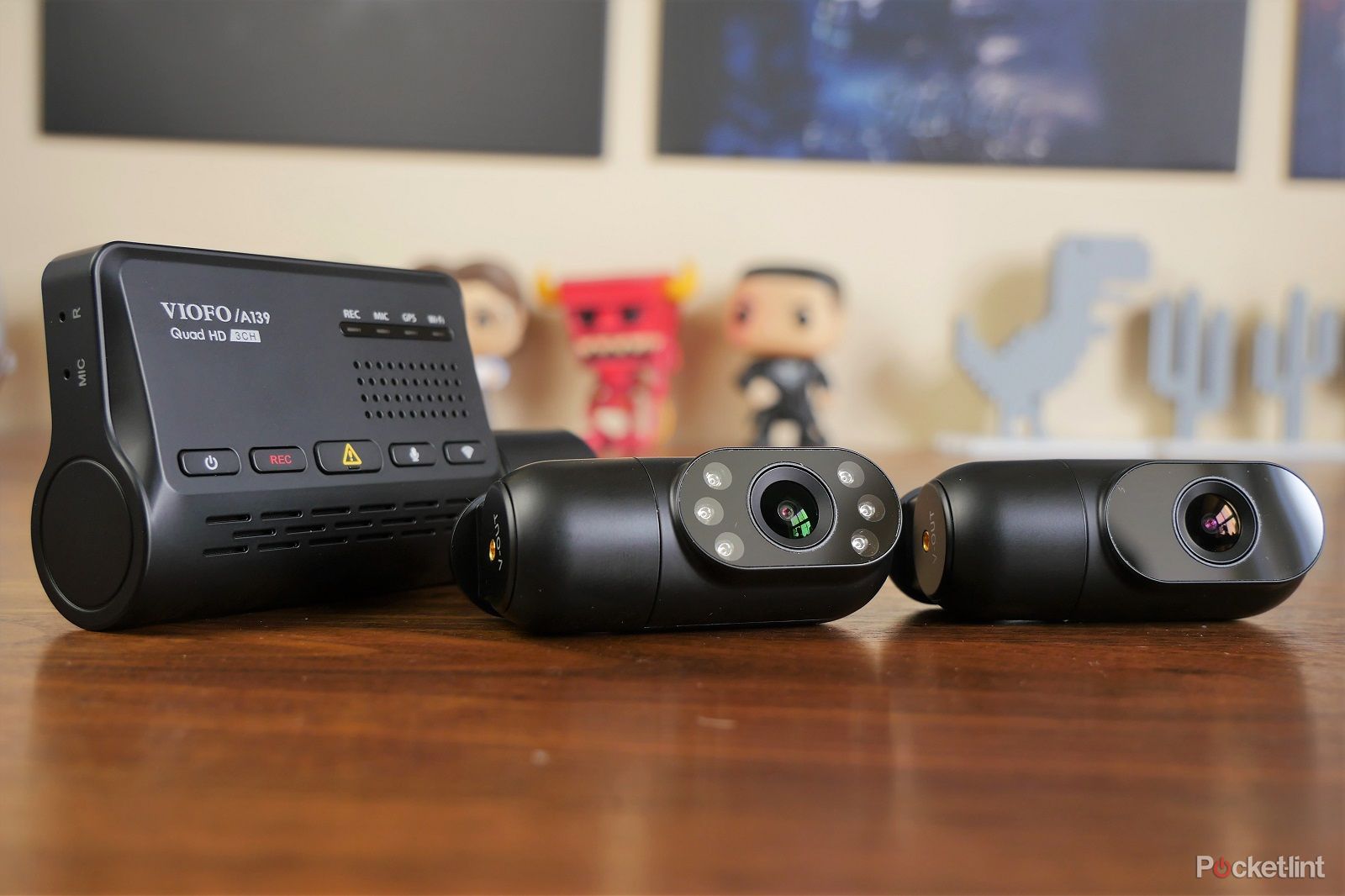 Viofo A139 3 channel dashcam
1. Best overall dash cam
$269.99 $279.99 Save $10
The Viofo A139 is a superb feature-rich, user-friendly triple dash cam setup that's easily one of the best money can buy.
Pros
Simple intelligent design
Easy installation process
Super capture quality
Cons
No built-in display for real-time review
Pricier than other options
The Viofo A139 is easily one of the best dash cam systems money can buy thanks to its triple camera design, straightforward setup and feature-rich finish.
This system captures a mix of 2K and 1080p footage with front, rear and internal cameras to give you a superb view of your car and the road should the worst happen.
That footage is superb and easy to access too, with an easy-to-use app making it simple to download footage, as well as custom settings to tweak the camera to fit your needs.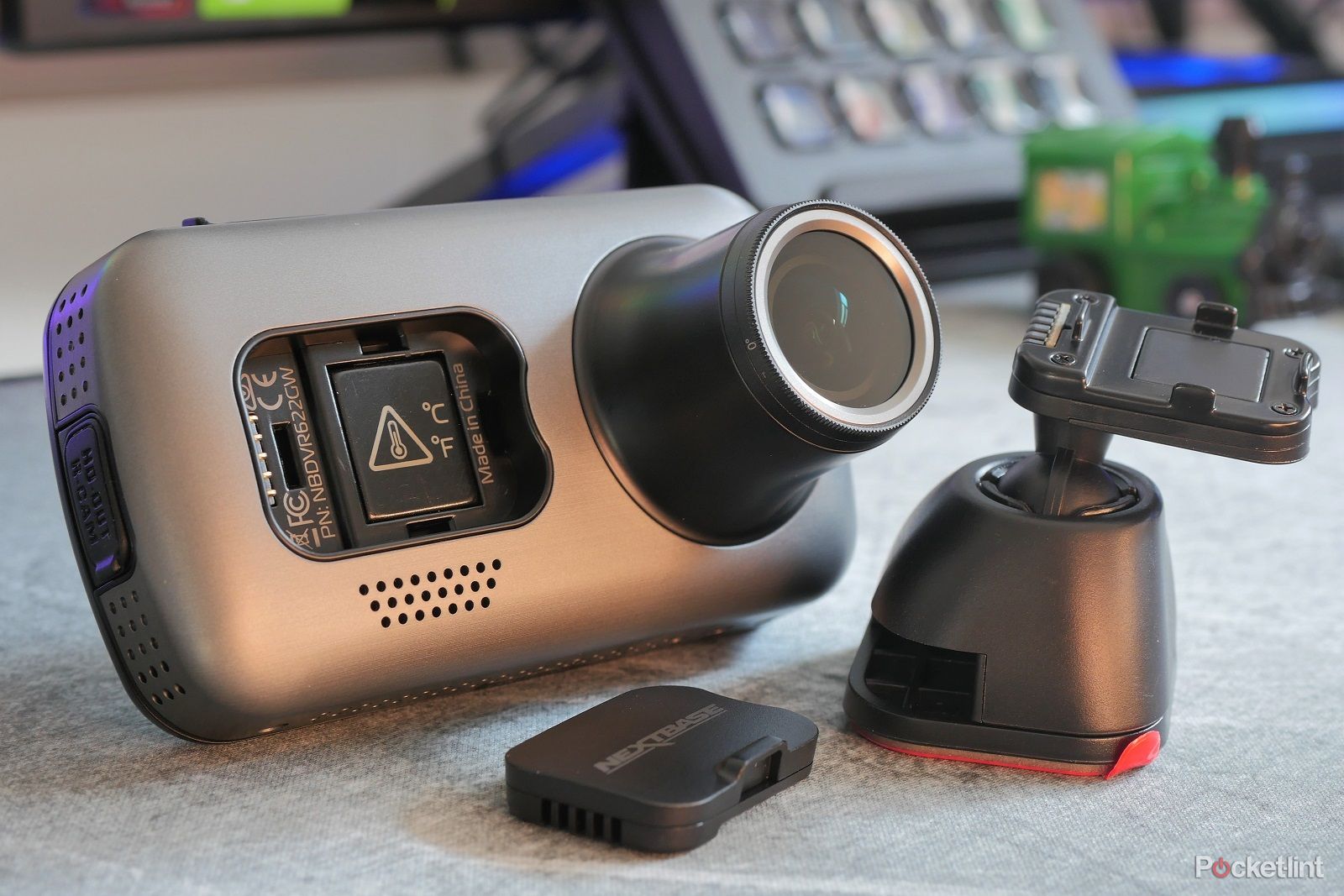 Nextbase 622GW dash cam
2. Premium dash cam
The Nextbase 622GW is a superb dash cam, that's convenient, easy to use and packed full of great features.
Pros
Simple mounting system
Convenient quick release
Support for Amazon Alexa
Upgradable system
Cons
Not as feature-rich as other systems
If you're looking for something that's easy to manage, with a simple interface and very little fuss then we'd suggest the Nextbase 622GW is the answer to your quest.
This dash cam has a number of fantastic features that include a large 3-inch touchscreen display, the ability to capture up to 4K footage at 30 FPS and a simple mounting design.
This dash cam boasts a quick-release catch which means you can easily take it out of the car when not in use if you're worried about theft. There's also a suction cup mount as an alternative installation option. Like the other cameras on this list, this dash cam has a trim tool for easy installation too.
This dash cam has a rolling video capture capability and a large button to protect important footage from being overwritten. A quick tap on the touch screen also snaps a still photo should the need arise. You can then use this touchscreen to scroll through and replay captured footage without moving it to another device.
The Nextbase 622GW is an updated version of the company's very best dash cam with numerous superb features including smooth image stabilisation, enhanced night vision, super slow mode, extreme weather capture and what3words capabilities. That last feature can be used to help emergency services find your exact location with ease if you're in an accident.
It's also worth noting that Nextbase also has a system to help you easily submit footage to local police forces with ease, which is pretty neat.
The Nextbase 622GW is a superb dash cam, that's convenient, easy to use and packed full of great features for a very reasonable price.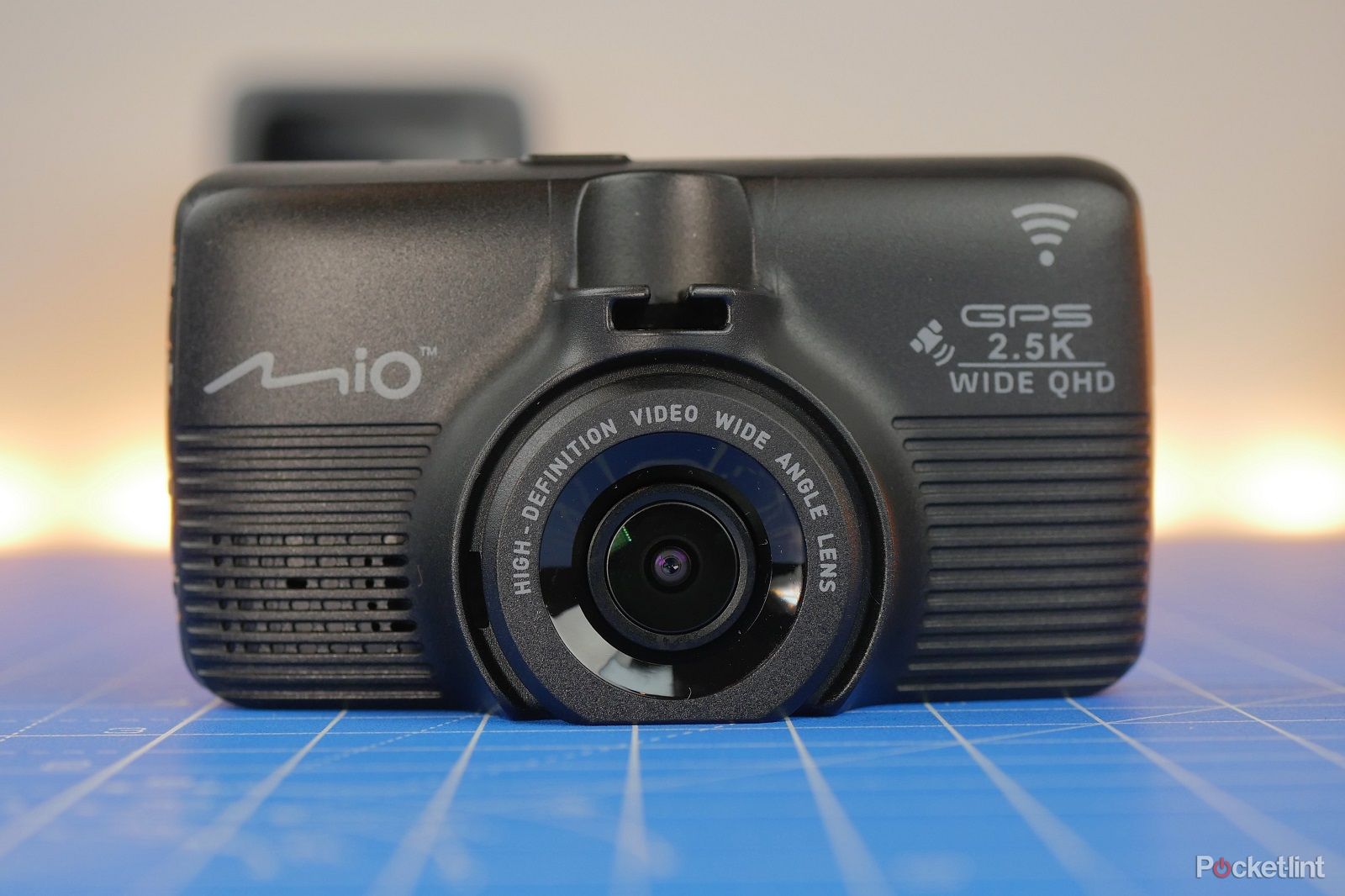 Mio MiVue 798 Dash Cam 
3. Best for speed-cam warnings
$124.97 $145.07 Save $20.1
This is a fantastic camera for the money, with great safety features to keep you in your lane.
Pros
Clever alert systems
Lets you know about speed cameras
Can capture up to 2.5K QHD 1600p
Cons
Pricey for a single camera
The Mio MiVue 798 seemingly has it all. It sports Sony's premium STARVIS CMOS sensor, along with a 150-degree wide-angle lens that's capable of capturing up to 2.5K footage at 25 FPS.
It also boasts several intelligent features that include smart alerts for fatigue warnings, headlight reminders, lane departure warnings and more.
One of these alerts is a "safety camera warning" system that will let you know when you're approaching a speed camera and highlight your current speed so you don't get any unnecessary/accidental tickets.
Nextbase 222 dash cam
4. Best dash cam for parking
$90 $100 Save $10
For the money, the Nextbase 222 has some great features – but the highlight is its ease of use.
Pros
Incredibly affordable design
Simple click and go mounting system
Excellent capture quality for the money
Cons
Not as powerful as other models
If you're shopping on a budget, but still want something reliable and able to capture useful footage, then look no further than the Nextbase 222.
This is an easy-to-use dash cam that's easy to install, convenient to use and is capable of capturing up to 1080p footage as well.
Alongside the standard road-facing footage capture, this camera also has an Intelligent Parking Mode. This can be used to keep an eye on your car when you're not in it.
Park in a car park and nip off to the shops and the camera will automatically switch into this mode – only recording if it senses a bump or shunt. Meaning if someone reverses into your car while you're away and makes off without leaving a note you'll have footage to prove it.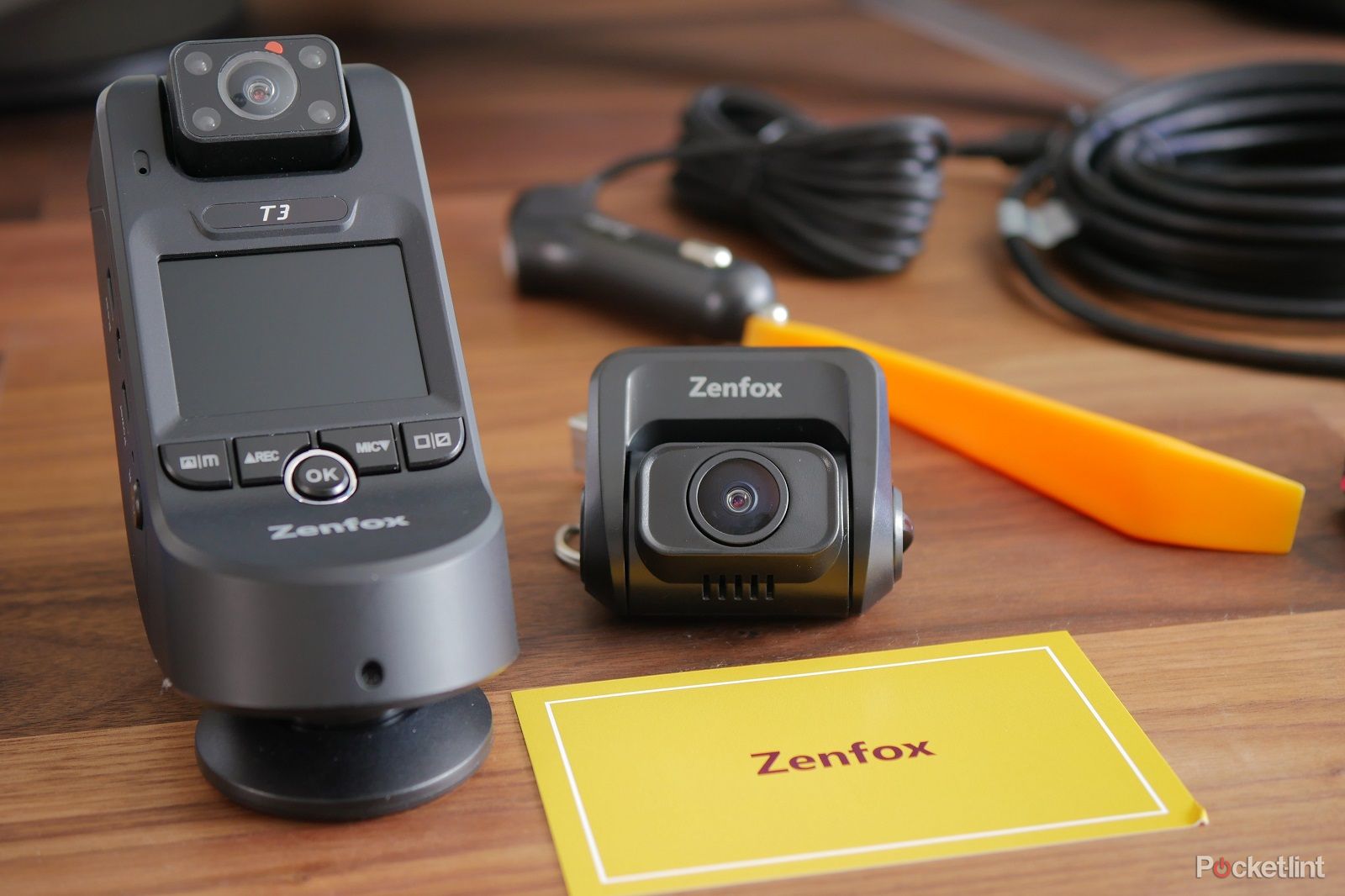 Zenfox T3-3CH triple channel dash cam
5. Best for in-car security
$200 $240 Save $40
Easy to use, and multiple cameras make it ideal for those who share their vehicle with others.
Pros
Clever camera for safety inside and out
Works for everyone
Superb Sony STARVIS sensors
Cons
Not a subtle installation
The Zenfox T3-3CH is an excellent option for those who not only need eyes on the road but an inside view of the vehicle too.
Whether for safety sake or for peace of mind, taxi drivers or Uber drivers or those involved in lift sharing will appreciate this triple camera setup.
Not only does this camera record both a front and back view, but also a nice wide-angle view of the inside of the vehicle too.
The main camera can capture 1440p footage while the inside and rear capture 1080p. Sony STARVIS sensors and Wide Dynamic Range tech and IR LEDs mean you get a great view from every camera whatever the conditions.
This one is easy to adjust too, with cameras that can be moved to the perfect position with ease. All this is from a single power source as well. Fantastic.
As you'd expect, the Zenfox T3-3CH has a built-in G-sensor supporting variable sensitivity, so it'll automatically capture and save footage in the event of an accident. You can also protect important clips with a click of a button too. Other highlights include built-in GPS accurately recording the driving route, location, speed and time too, but for us, it's the usability of this triple-camera setup that makes it appealing.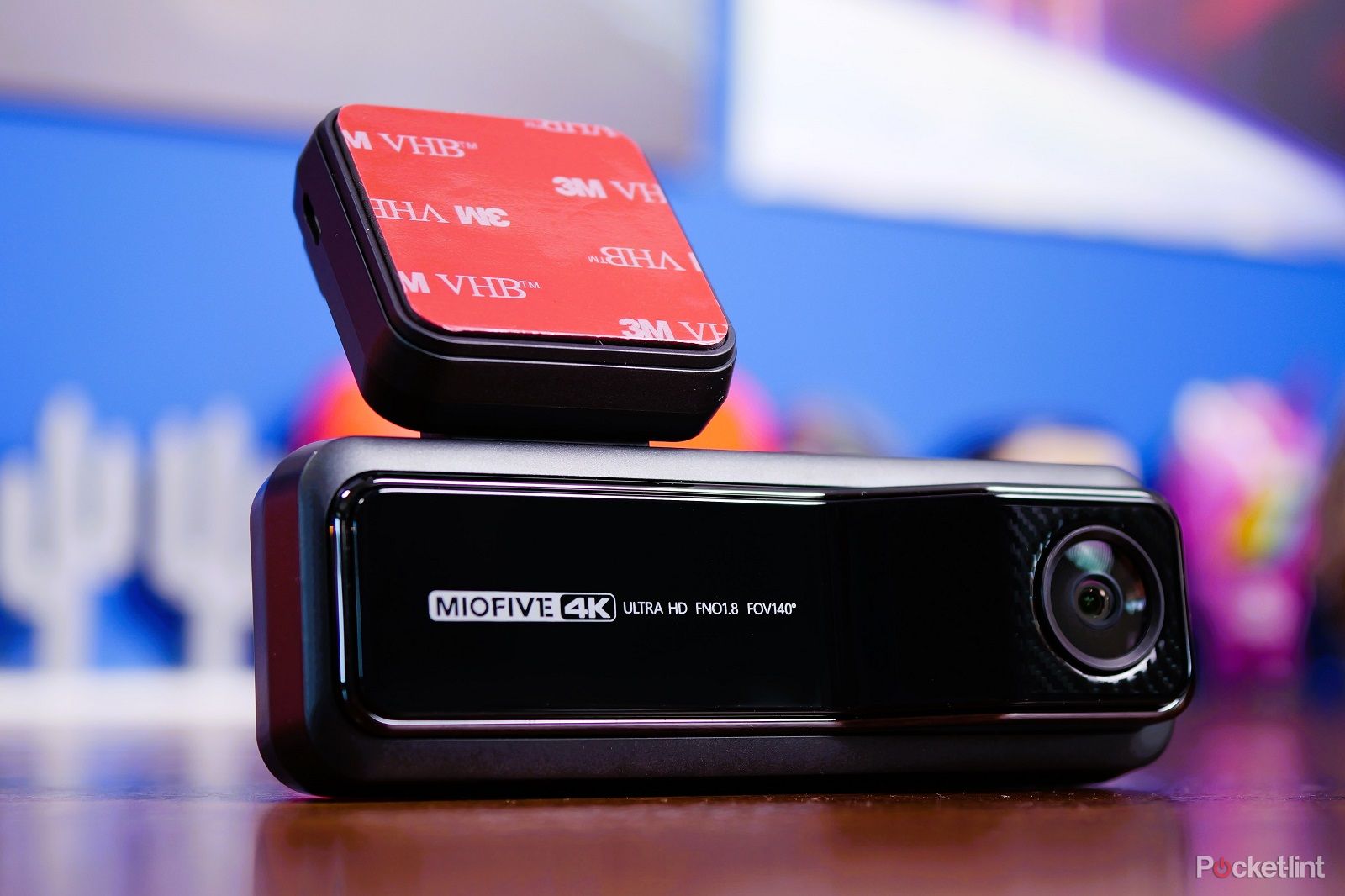 MIOFIVE 4K UHD Dash Cam
6. Most convenient dash cam
$130 $150 Save $20
The MIOFIVE 4K dash cam captures superb footage and is really convenient to use in a number of ways.
Pros
Easy-to-use app
User-friendly mounting
Superb capture quality
Cons
Annoying "safety" warnings
No SD card options
Internal storage is limited
The MIOFIVE 4K dash cam is an interesting option with Sony IMX 415 sensor able to capture 4K footage 3840 x 2160P@30fps intelligently while you drive.
Unlike other dash cams on this list, it doesn't have microSD card storage, just built-in 64GB eMMC storage (which quickly gets overwritten when recording at 4K). But it's also affordable and thoroughly capable.
Highlights of this dash cam include a user-friendly app that lets you quickly and easily download footage straight to your phone. It also records interesting data like GPS coordinates which could be used in the event of an accident.
We also like the simple mounting system which means you can remove the dashcam in seconds if you want to take it with you to review footage on your PC.
One complaint is the audible cues that tell you to "drive safely" if you take a corner too quickly or accelerate aggressively. If you have a heavy right foot, this dash cam might calm you down a bit though.
How to choose a dash cam
There are a few things to consider when purchasing a dash cam. Not just the capture quality and how good that will look if you ever need to review it or submit it to the police or other agency but also the features.
If your car spends a lot of time parked in public car parks when you're away from it then intelligent parking features on some of these cameras make them more valuable.
If you're sharing rides with others or if your job involves regularly driving people (or things) from place to place, then one of the multi-camera systems would be a good choice. These dash cams not only keep an eye on the outside of your vehicle, but give the necessary coverage for everyone inside too.
We've looked at the best dash cams which offer a good range of features, simple installation and great capture quality. As you'll see, any of those on this list will be a good choice to purchase.
Do you need a dashcam app?
Some of these dashcams have the convenience of an app included with them. These allow you to easily connect to the dashcam with a few clicks and then access footage using your phone. This is great if you want to transfer and download recordings without removing the dashcam from your car.
Similarly, these apps make life a little easier as you can also access and alter the settings of your dashcam if you need to. That said, although dash cams with a related app add an extra level of convenience it's not necessarily an essential requirement of a purchase, just a nice-to-have feature.
Removable microSD card
One thing we like to see on any dashcam we've tested and recommend looking out for when you're buying is a removable microSD card option. Where the dash cam records to an SD card it's really handy to be able to pop that out and take it into the house to review footage on your computer or other device.
Trending Products

.