Look across the smartphone market, or just look at the trends of the past few years, and you'll notice one thing above all: phones have grown in size. Our demand for the big screen has driven manufacturers to make huge phones that are hard to hold in one hand, and hard to squeeze into a pocket.
Thankfully, there are a couple of manufacturers who see the need for something different. Because some buyers do still want a small, practical device with no compromises. They want compact, portable devices with the same levels of performance as the monolithic flagships from the big names.
Asus is one of them. The Zenfone 10 follows on from the Zenfone 9 in delivering flagship performance, great cameras and lots of cool features, but in a nimble, practical and easy-to-hold phone.
Asus Zenfone 10
The Zenfone 10 delivers flagship performance, has a great display and camera, but squeezes it into a comfortable one-handed, compact form. 
Pros
Compact and practical design
Flagship speed and performance
Great primary camera with excellent stabilisation
Inclusion of stock Android alongside Zen UI
Not too expensive
Cons
Rear texture won't be to everyone's taste
Ultrawide camera isn't amazing
68.1 x 146.5 x 9.4m – 176g – IP68 water/dust resistant
Gorilla Glass Victus front – aluminium frame – Bio-based Polycarbonate back
Midnight Black, Starry Blue, Aurora Green, Eclipse Red, Comet White colours
In a world where smartphones have grown to look increasingly alike, there's something incredibly refreshing about the look, shape and materials used in the Zenfone 10. Some of it is unconventional and yet – somehow – it works in the Zenfone's favour.
First, there's the quite chunky and flat aluminium framing all around the sides. You'd think it might make the phone uncomfortable to hold, but thanks to its diminutive size, plus the rounding and texture of the back, it doesn't. It's a choice that gives it real charm too, in that clean, almost Bauhaus design language. It's simple, but it's effective without any purposeless embellishments. And the fact the screen is almost completely flat only adds to that appeal. It's clean, and I like it a lot.
There aren't many phones I've unboxed this year when I've immediately just loved the way they look and feel, but with this one I did. Perhaps those are the thoughts of a jaded smartphone reviewer fed up with impractically large phones with glossy, slippery backs. But nevertheless, there's something to be said for making practical choices over trying to achieve a polished, luxury finish above all else.
A big part of that charm is down to the rear surface too. Rather than the usual slippery glass, it has a textured back made from a bio-based polycarbonate. There's a sustainability push there, with a reduction of petrochemicals in the plastic, Asus is pushing towards a more planet-friendly future. Its packaging is all fully recyclable and made from recycled paper or card too.
As for the texture itself, that's something I think will divide opinion and seems different depending on which colour you pick up.
I was sent a white unit to review which has a grippy – but not rough – texture, like a smooth stone. I've also picked up dummy units of the green and red models, and those weren't quite the same, the red feeling a lot rougher, almost like the surface of a nail file or fine grit sandpaper. It reminds me a little of the Sandstone Black finish OnePlus championed for so long (and I didn't particularly like that either).
Even from a purely aesthetic point of view, the rear is different to pretty much everything else out there. With its bold, circular camera units standing proud in the corners and its choice of bold, eye-catching colours, you'll never likely confuse it for a Samsung or iPhone.
Away from just look and feel, there are some other practical touches. One of those is the physical fingerprint sensor built into the side key on the right edge. It's placed within comfortable reach of the right thumb and isn't just a fingerprint scanner and wake/sleep button. It's actually programmable, and not just for the simple long press, you can also swipe downwards on it to perform regular actions.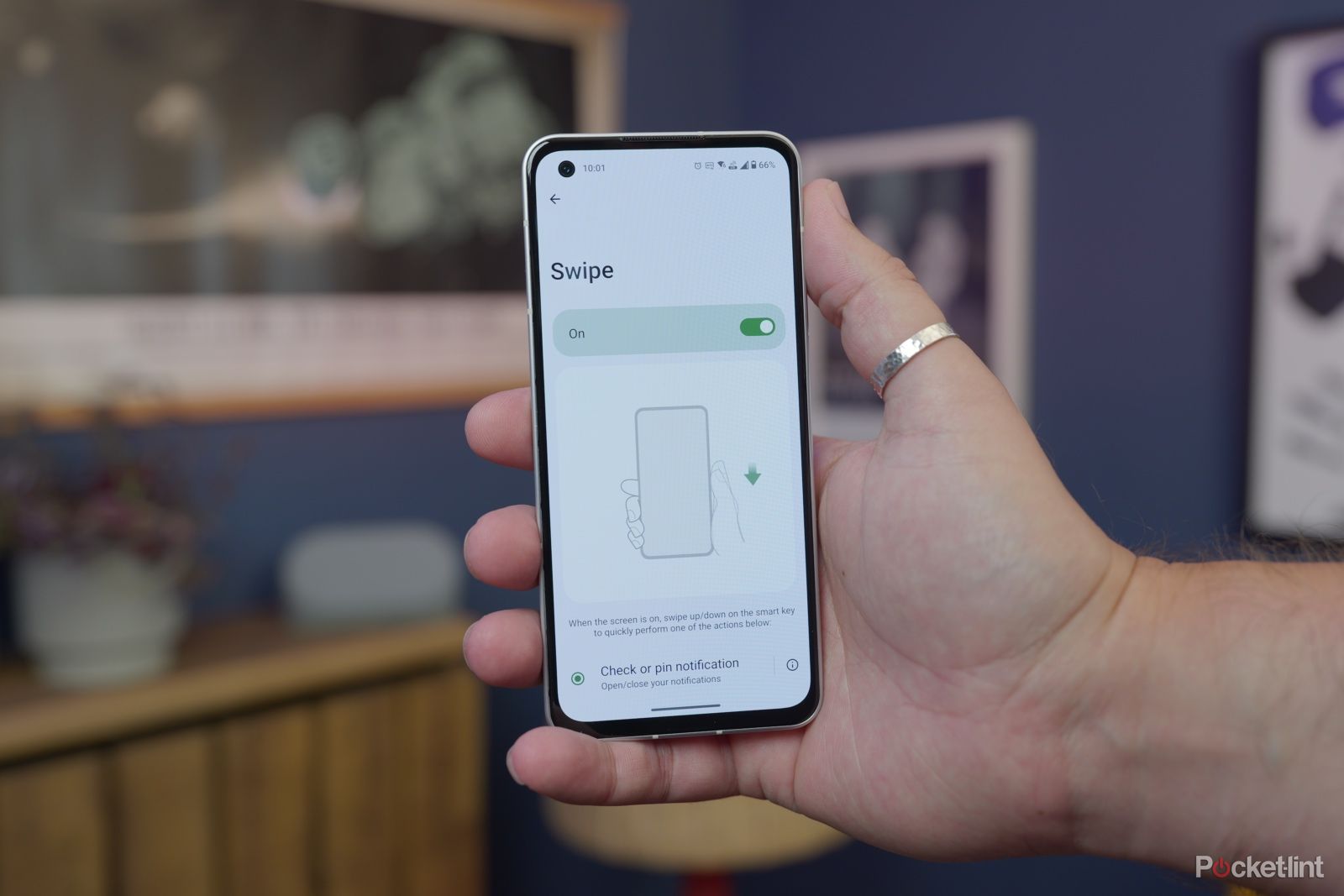 It reminds me a lot of the Pixel 5, which had a swipe-able fingerprint sensor on the back that dropped down notifications on the screen to save you from stretching across the touchscreen. This is the same, but you can – if you want – program the swipe to refresh web pages, skip tracks while listening to music, or scroll forward or back through videos while watching your shows. You can even have it play or pause music if you want.
There are also programmable actions for when you long press the button or when you double press it as well. I had it set up to bring up the power menu on a long press and launch Google Assistant on a double press, but you can change the functions to suit you, even having the actions launch any app that you've installed on the phone. It's really convenient.
The only problem I had with it was that there were times it didn't seem to register my swipe down for notifications. It was relatively frequent, and sometimes needed a second, firmer swipe to get it to register. Otherwise, it works really well as a fingerprint scanner, unlocking the phone quickly and reliably every time.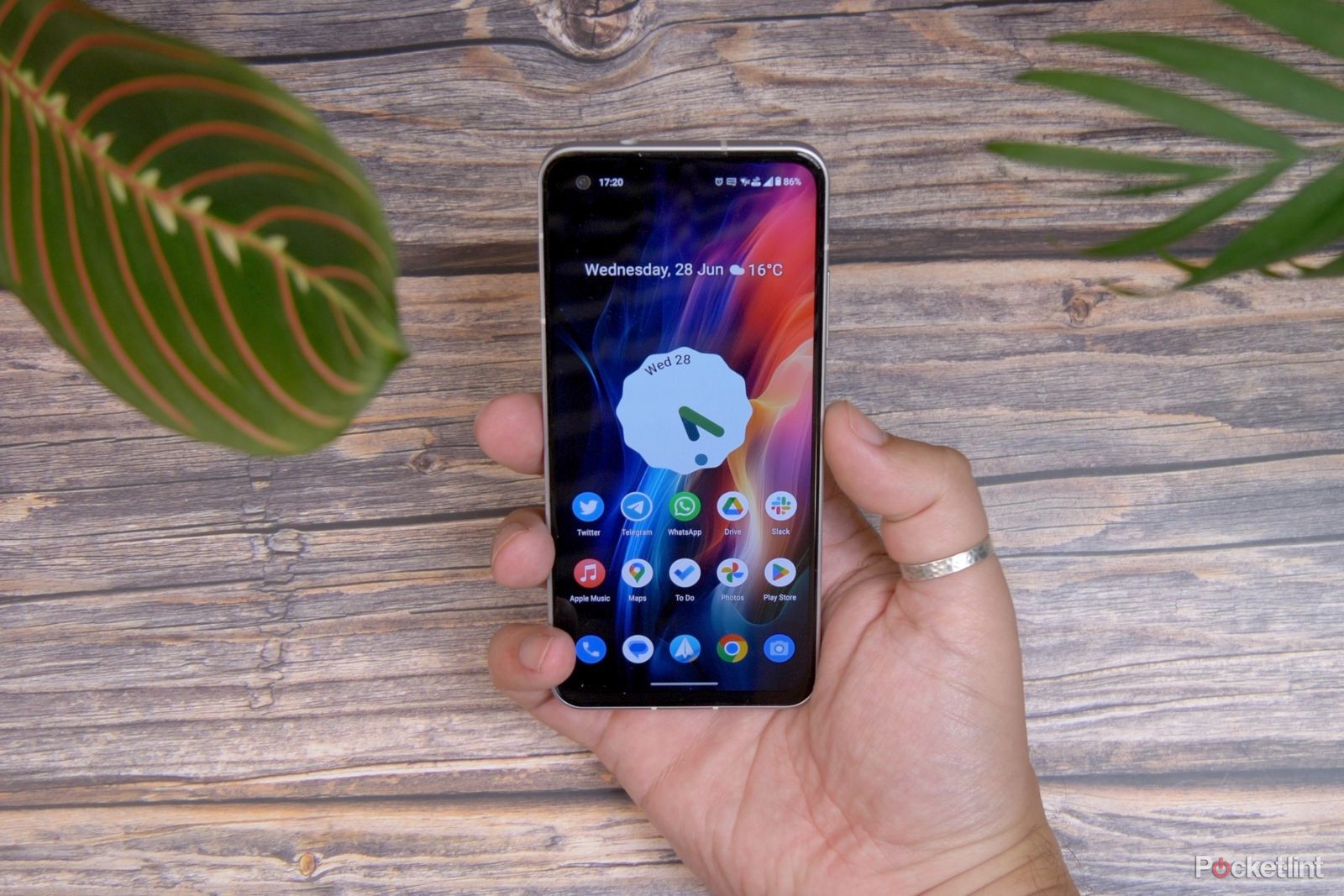 One last practical inclusion: there's a 3.5mm headphone port. So you can plug wired headphones in, or audio out to your favourite stereo. Added to a decent pair of stereo speakers, there's enough here to keep the music lover satisfied. Oh, and it's water and dust resistant to IP68 levels, ensuring you get pretty much everything you could want from a design/build perspective.
5.91-inch AMOLED display – FHD+ 1080×2400 resolution
Up to 144Hz refresh rate – 1100 nits peak brightness
Android 13 with Zen UI – 2 major OS updates – 4 years security patches
At just 5.9-inches diagonally, the Zenfone 10 display is among the smallest available on any flagship-powered phone. It's smaller than the Galaxy S23, Sony Xperia 5 IV and the Google Pixel 7a, all of which have 6.1-inch panels. It's also worth noting, Samsung's has skinnier, even bezels all the way around, and Sony's has a 21:9 ratio screen which is narrow and long. Pixel 7a has a small display, but isn't a small phone, thanks to some pretty thick bezels and a hefty aluminium frame.
Regardless, the Zenfone is one of the few under 6-inches that's powered by a proper top-tier Snapdragon processor. And it's a good display too. At 1080 x 2400 it's comfortably over the 400 pixel-per-inch mark, making it crisp and detailed, but also has high refresh rates and a bright panel.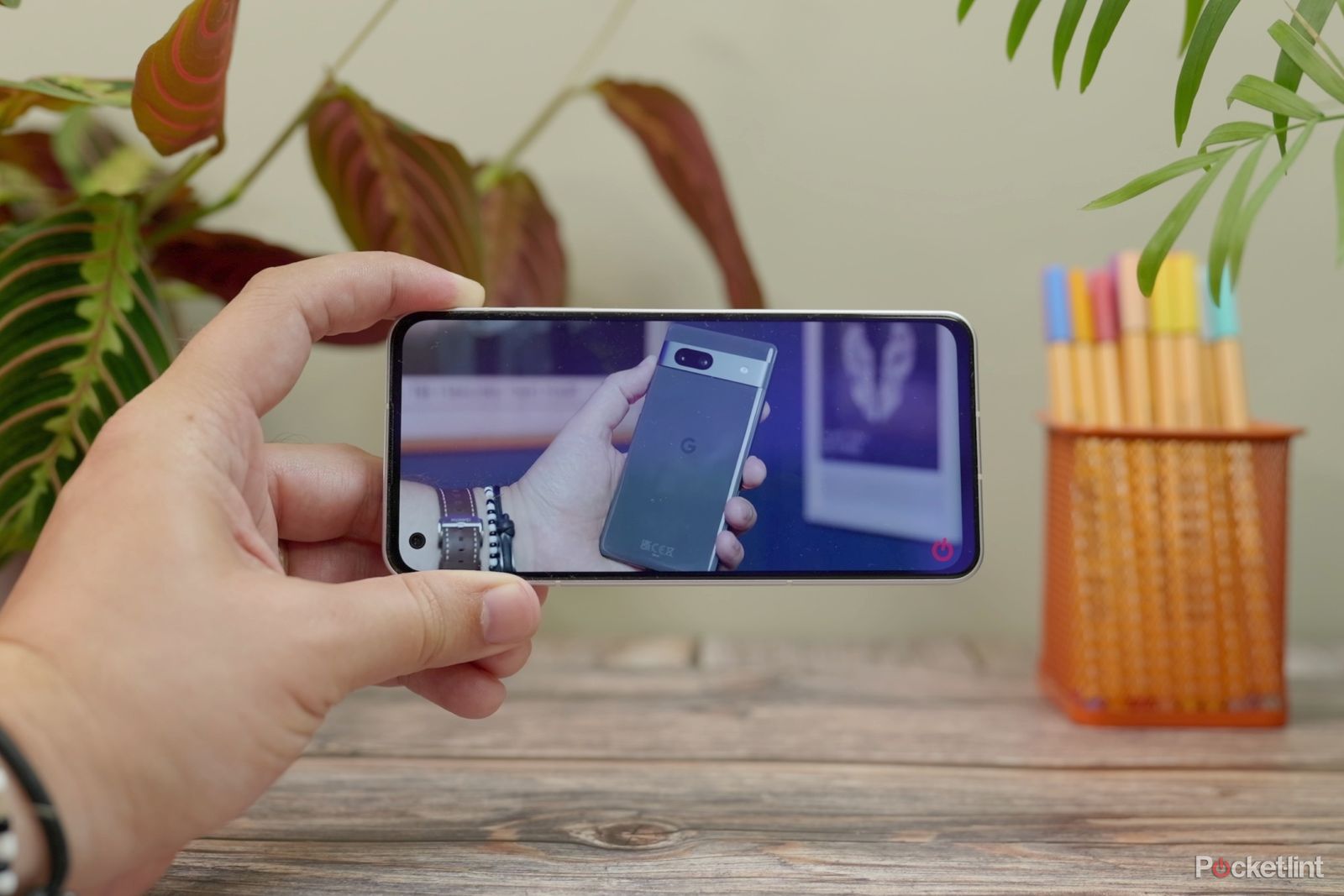 Specifically, it's an adaptive refresh display that can switch up and down up to 120hz in most use cases. There is a 144Hz mode too, but that's only accessible when gaming. The end result is a screen that feels fluid and smooth pretty much all the time.
I don't have any complaints about colour and detail either. It's a vibrant panel that balances the liveliness from the colours with the deep black levels of AMOLED to create a wonderful display to watch movies and play games on. It's flat too, so I never got the feeling that the content was escaping or distorting around the edges of the glass. That, plus its size also means it's easy to type on one-handed.
It is a bright display, reaching up to 1100 nits peaks when needed for those bright spots in HDR video or when outdoors in bright daylight. I found it was a strong performer here, cutting through outdoor reflections well.
My only complaint is with the auto-brightness, which isn't as smooth and ignorable as a lot of modern phones. Rather than just ramp brightness up or down smoothly and slowly to adapt to ambient light levels, it seems to jump a bit, taking awkward steps to the next level.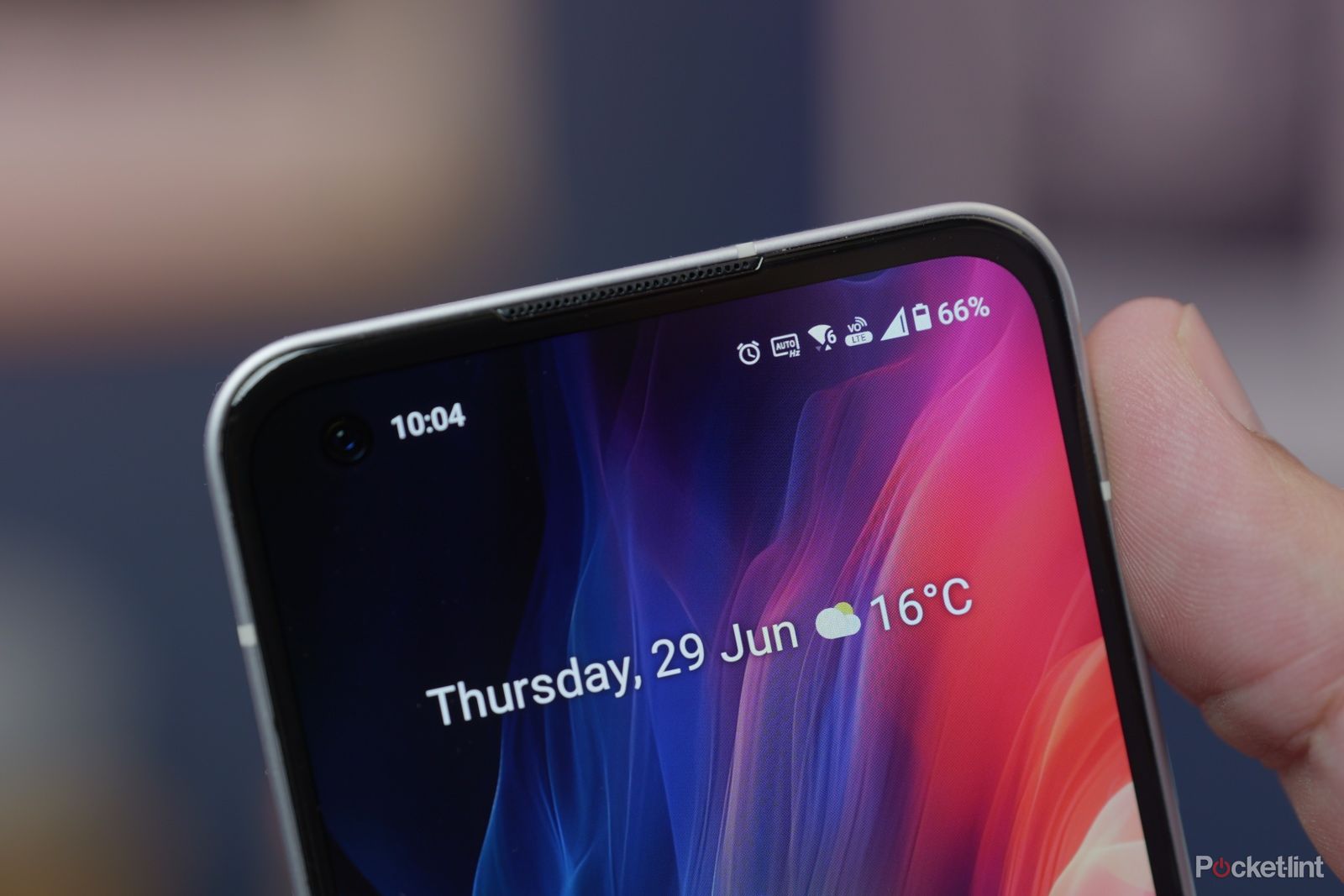 Even in the software, Asus has shown it can make decisions with the practicality of the user in mind. One that immediately shows up is during the setup where you get asked if you want to use the stock Android experience or use Asus' 'optimised' Zen UI skin. Choose the former and the software is virtually indistinguishable from a Pixel, complete with the charging animations, chunky, colourful quick settings toggles and UI theming.
There's very little in the way of duplicate apps or bloatware either. Asus seems content to trust Google with the important stuff and – instead – has spent time and effort building useful tools and functionality into things like the Game Genie which lets you set performance levels and customise the experience of gaming (something it undoubtedly borrowed from its ROG Phone line).
Performance, battery and charging
Snapdragon 8 Gen 2 processor – Up to 16GB LPDDR5X RAM – Up to 512GB UFS 4.0 storage
4300mAh battery – 30W wired charging – 15W Qi wireless charging
Looking at the specifications I knew exactly what to expect from the compact Asus powerhouse. Not only is it built around the Snapdragon 8 Gen 2 – which is really powerful and efficient – but also has the fastest available components for RAM and storage. It's got the horsepower to ensure the experience is fast and responsive, whether you're just flying around the user interface, multitasking, deep into a graphically demanding game or downloading files.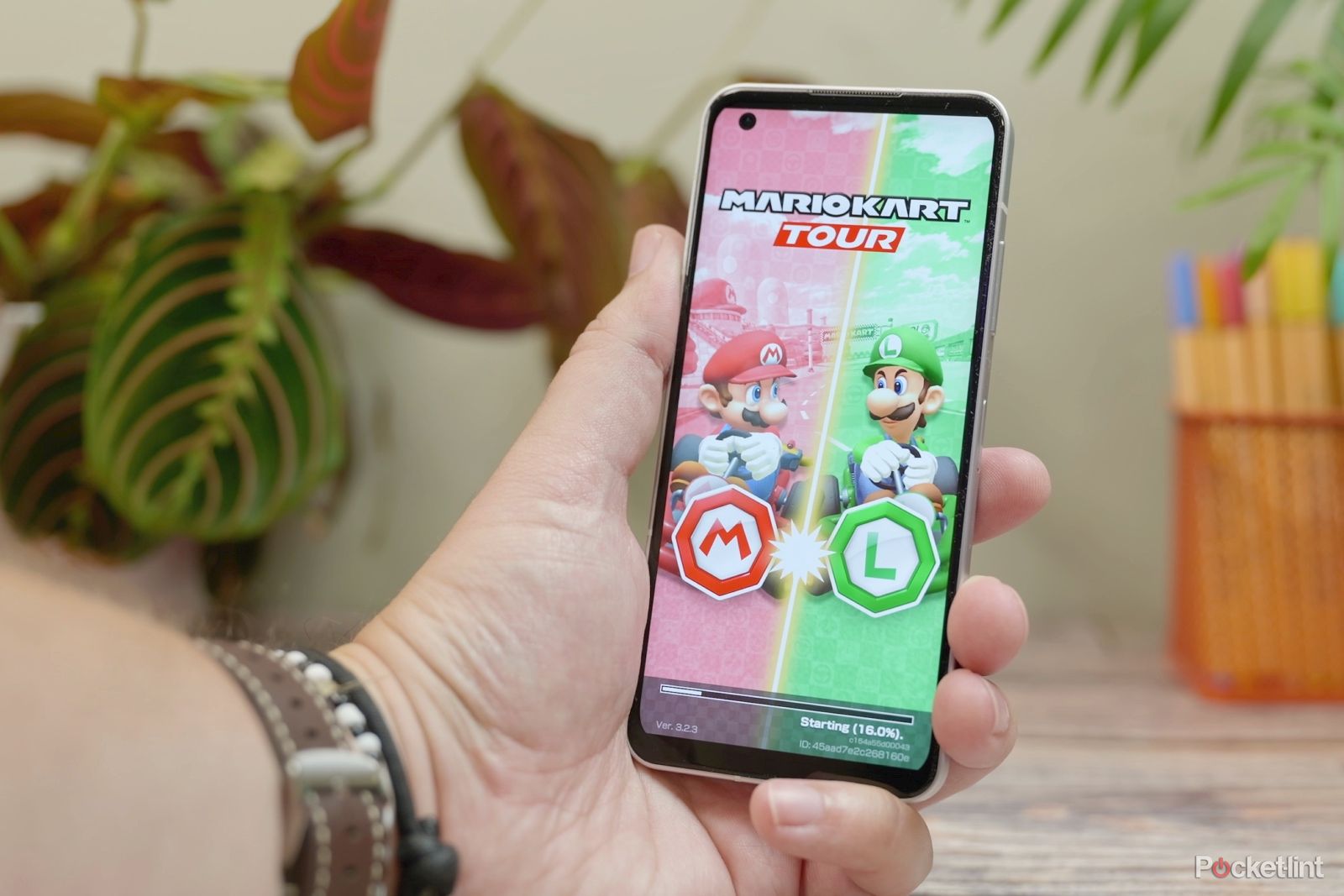 Nothing particularly surprised me about the Zenfone 10 on that front, it did exactly what I thought it would. It's fast, it's responsive and doesn't seem troubled by anything I throw at it. The speed of scrolling in the interface is as quick as I've seen, and downloading – and then loading – big games doesn't take all that long. Particularly in an environment with Gigabit internet supported by a Wi-Fi 6E network.
In short, it's up there with the best of them, and even though I was testing in some of the warmest temperatures I've seen all year, it never seemed to overheat or become really warm in the hand. Even after 30 minutes of gaming and then some camera testing. It kept its cool.
As small phones go, the battery inside the new Asus flagship is surprisingly capacious, breaching the 4000mAh barrier with its 4300mAh capacity. Given my own testing, I'd say it will get most users through a full day without too much trouble.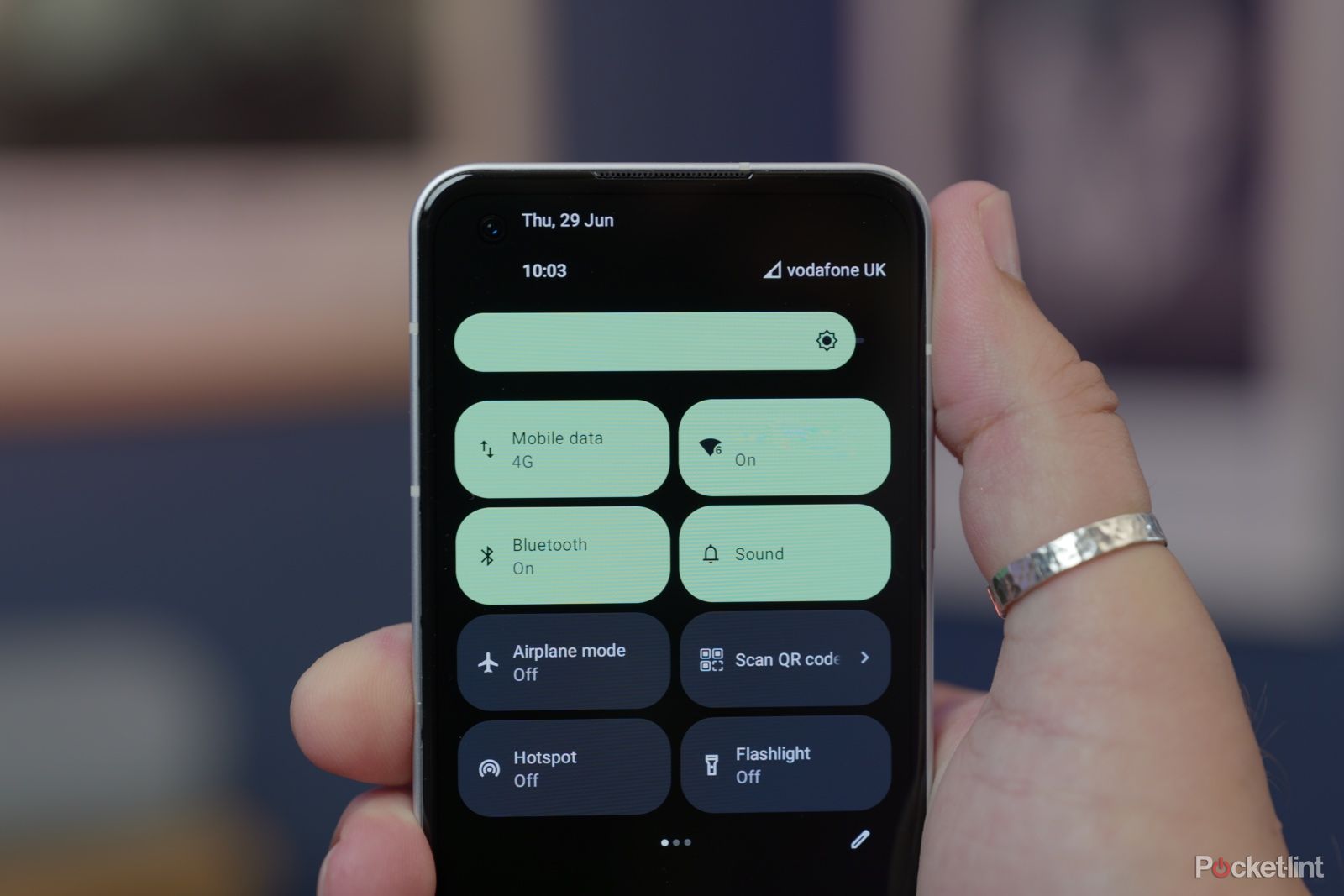 A bit like the Galaxy S23 from earlier in the year, I found some activities would drain the battery a little quicker than others. But even with about 3-4 hours of screen usage in the day – mixed between casual gaming, internet browsing, email and social media – I'd get to my 11pm bedtime without a sweat every day. Even on days where I was using the camera more – an activity that's typically battery hungry – the Zenfone 10 wasn't troubled.
When it's empty, there's the benefit of 30W wired charging to take advantage of. It's not tremendously speedy, but it's quick enough that it's useful day-to-day and ensures that the battery can be topped up swiftly in an emergency. You can plug it in for half an hour, and it should deliver more than 50 per cent of your battery. You get wireless charging too, up to 15W, which is pretty handy if you have a wireless charger already.
Cameras
50MP f/1.9 main camera – 6-axis hybrid stabilisation
13MP f/2.2 ultrawide – 120-degree FOV
32MP front facing selfie cam
For the most part, I've been really happy with the performance of the cameras on the Zenfone 10. It might be missing that third zoom lens we've become accustomed to seeing on the more expensive smartphones, but what it's got instead is a capable system made up of an impressive primary camera and an ultrawide.
Primary, ultrawide and 2x zoom 
Asus is another phone maker with the aim to make it really easy to get the shot you want, without too much effort. The phone takes care of all the difficult stuff, so you can just snap a photo.
A big part of that is the 6-axis hybrid stabilisation which combines optical/sensor stabilisation with the electronic stabilisation/algorithm corrects, to ensure that any handshake is dealt with. In all of my time shooting – involving dozens of photos – there was only one photo that came out blurry, and that was because I lost balance as I hit the shutter button.
In the process of taking photos you can see this so-called 'Gimbal' system working, and it's so branded because it really does smooth out any handshake or motion to ensure that anything you want to focus on is easy to snap.
Comparing 1x and 2x zoom levels on the primary camera, on small, moving flowers. 
In a couple of examples I'd hit the 2x digital zoom button, which immediately means any movement is magnified, and usually means photos are difficult to shoot. With the Zenfone 10 that didn't seem to be the case. I was able to shoot some pretty close-up shots of small flowers which – at the time – were being blown about by the wind, and changing direction a lot. With the stabilisation, I was comfortably able to not only focus and keep focus, but shoot and get an in-focus picture with great depth of field. I was really impressed.
Get into nighttime situations, and this same stabilisation can mean you get sharp, detailed night mode shots. It also enables a bunch of long exposure features like light painting, traffic trails, and blurring people moving in crowds.
Night time shots with the main and ultrawide cameras
As impressive as it is – in terms of raw capability – the processing of images isn't perfect. Often I'd see images that had the saturation cranked up a little too high along with over-sharpening around the edges of some objects. It often lent an unnatural feeling to pictures.
This feeling was exagerrated when I pushed the zoom button, particularly the further I went. At 2x zoom, most images still look sharp, in focus and detailed. As I got closer to the 8x limit, the images started to take on a more blurry, unclean look. Some of the details looked like they were filled in with AI painting them, rather than just capturing what's there. It's not a great look, but at arm's length, you might not even notice.
Comparing 1x, 2x and 8x zoom to show difference in details/quality
When you move away from bright daylight conditions, there is a little noise in the shadows and darker parts of the image. That's especially true of the ultrawide camera. In lower light conditions, the ultrawide would produce a lot more noise, making images look quite rough. Even in daylight conditions, there is a slightly rougher overall look to pictures from the second camera.
Indoor shots with the main and ultrawide cameras
The ultrawide just wasn't as strong in general, and in those more challenging scenes with less light, its colour reproduction didn't quite match the main camera every time. Our advice on that camera is to stick to using it just outdoors in bright conditions, for when you need a really wide landscape shot. Otherwise, the primary camera will do pretty much everything you could want.
Verdict
After spending a good amount of time living with the Zenfone 10 as my everyday phone, the lasting impression I'm left with is one of a phone that easily slots into life with minimal fuss but also does a lot of stuff really well. It doesn't come with a lot of the caveats you usually have to put up with to have a small phone. There's no "but the battery's rubbish" or "but it's not very powerful" or "but it hasn't got a very good display". It ticks all the right boxes and does it in a phone that's compact, practically designed, and a pleasure to use thanks to the option of using stock Android software.
No phone is perfect, and that's certainly true of the Zenfone 10 with its slightly disappointing ultrawide camera. And – to some – the texture and material of the back might just put you off. But if you're in the market for a flagship-powered phone that isn't the size of a house brick, this is the one I'd recommend to most people who don't have the budget to cough up the extra money for the Galaxy S23.
Trending Products

.