USB-C is a wonderful thing – it's taken a fair amount of time for the standard to truly spread around the industry, but now more laptops and computers than ever ship with USB-C ports that can be used for a wide variety of things.
Whether it's charging, display connections or peripherals, it's a port that lets you do it all, but one downside to the revolution it's brought with it has been that some laptops and tablets have taken the opportunity to make it the only port they come with.
If you've only got one port to play with, doing things like charging and passing your display to a monitor at the same time can be a nightmare. That's why we've rounded up some excellent UBS-C hubs for you to take a look at.
All of these devices expand your laptop or tablet's connectivity and let you hook up to all the devices and accessories you need, making them a must for anyone working from home or on the go.
Our Top Pick: Best USB-C Hub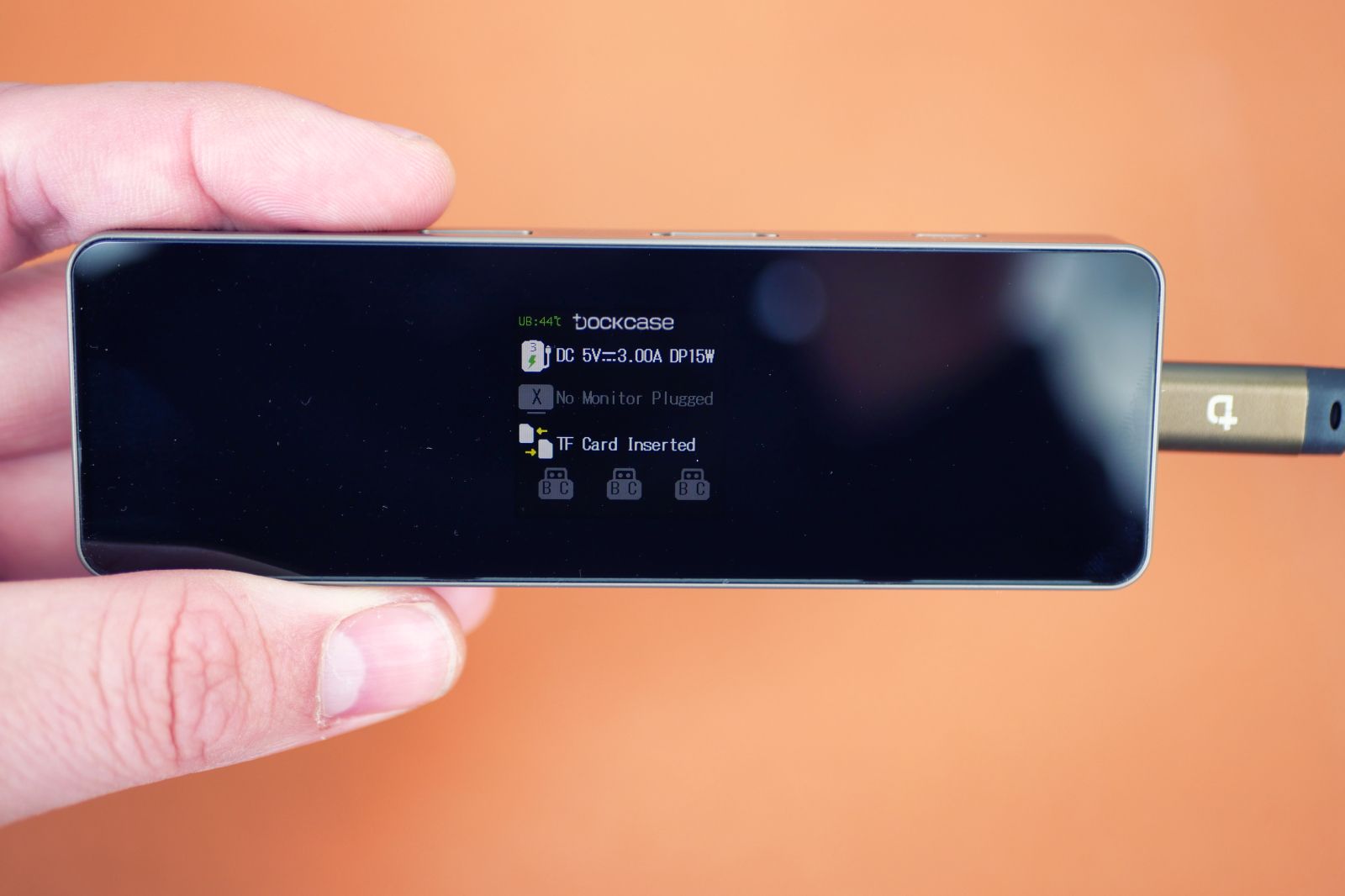 DockCase Visual Smart Hub
1. Best overall
Best overall
You may not realise how handy it is to have a screen on your USB-C hub, but once you've used the DockCase Visual Smart Hub, you won't want to go back.
Pros
100W PD pass-through
Built-in display
Up to 5Gbps transfers
Cons
The screen is hard to read in bright conditions
The DockCase Visual Smart Hub stands out from the crowd by being the first USB-C hub with a built-in display. It may not seem like a necessary addition, but, in practice, it's really nice to have.
The screen will tell you which devices are connected and the speed of each one, along with detailing the volts and amperage of your charger, and the resolution and refresh rate of an attached screen. It makes troubleshooting an absolute breeze.
Aside from its main party trick, the Dockcase hub is just an all-around solid USB-C hub with gorgeous construction and impressive specs – all at a reasonable price. What more could you ask for?
USB-C hubs we also recommend
While we think the Dockcase Visual Smart Hub is a great choice, it won't be the perfect hub for everyone. So, here are some other top USB-C hub options that we recommend checking out.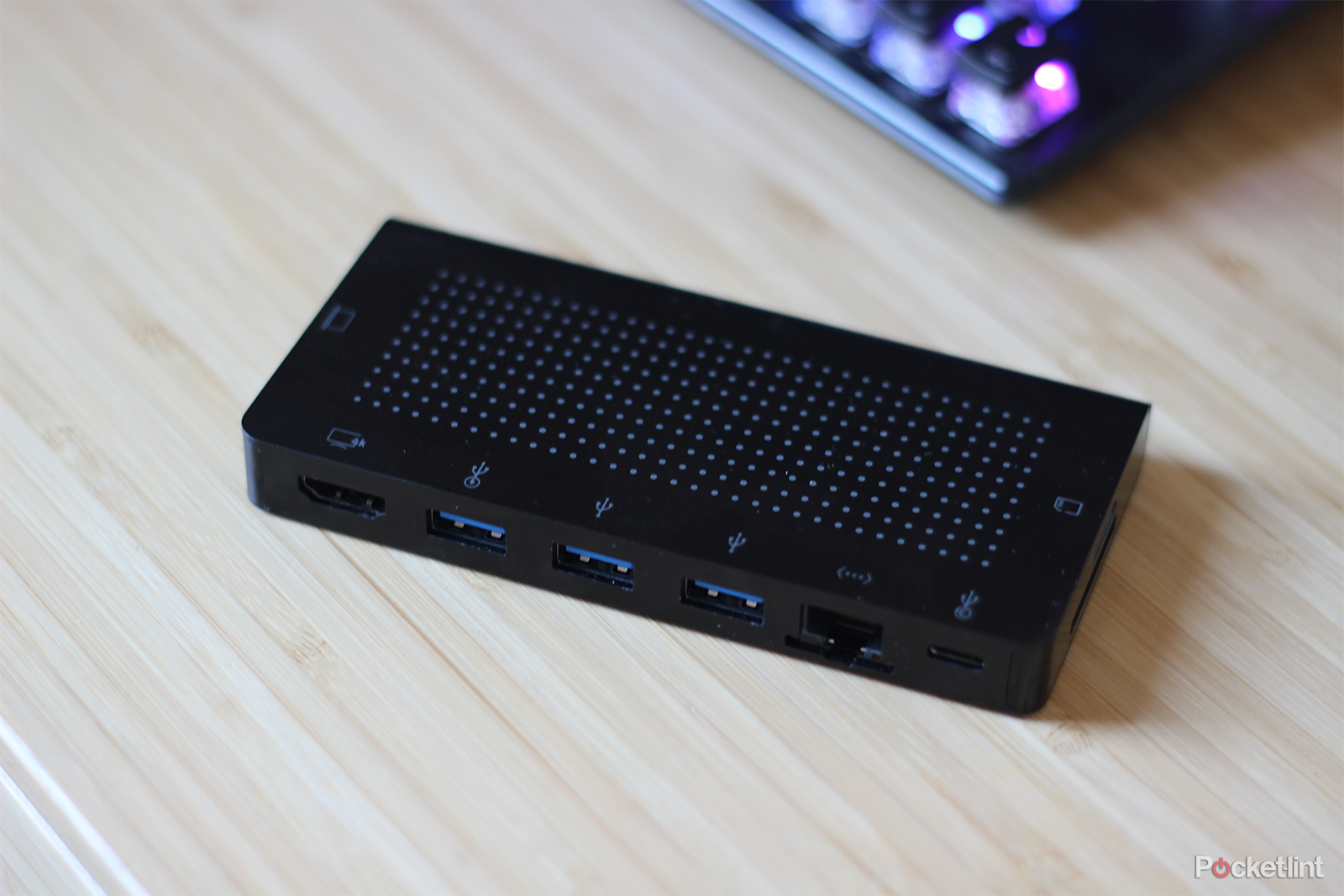 Twelve South StayGo
2. Lovely materials
A solid pick
Twelve South's accessories expertise shows with this brilliant little dock, although there are far cheaper options.
Pros
7.5W fast charge output
Well built and nicely designed
4K HDMI and gigabit ethernet
Simple and elegant, this is another superb hub from Twelve South, which makes a wide range of impressive accessories for laptop users. We've been using the StayGo for months, and the hub has loads of the connections you're likely to want, including 4K HDMI, two USB 3.0 ports, Ethernet, SD and micro SD slots and more.
That makes it great for users who might need a variety of uses out of it, and it's also impressively small and really portable, even including its own cable to connect to your computer with, built into the body itself. Plus, it's really well-made and sturdy enough to stay still on your desk.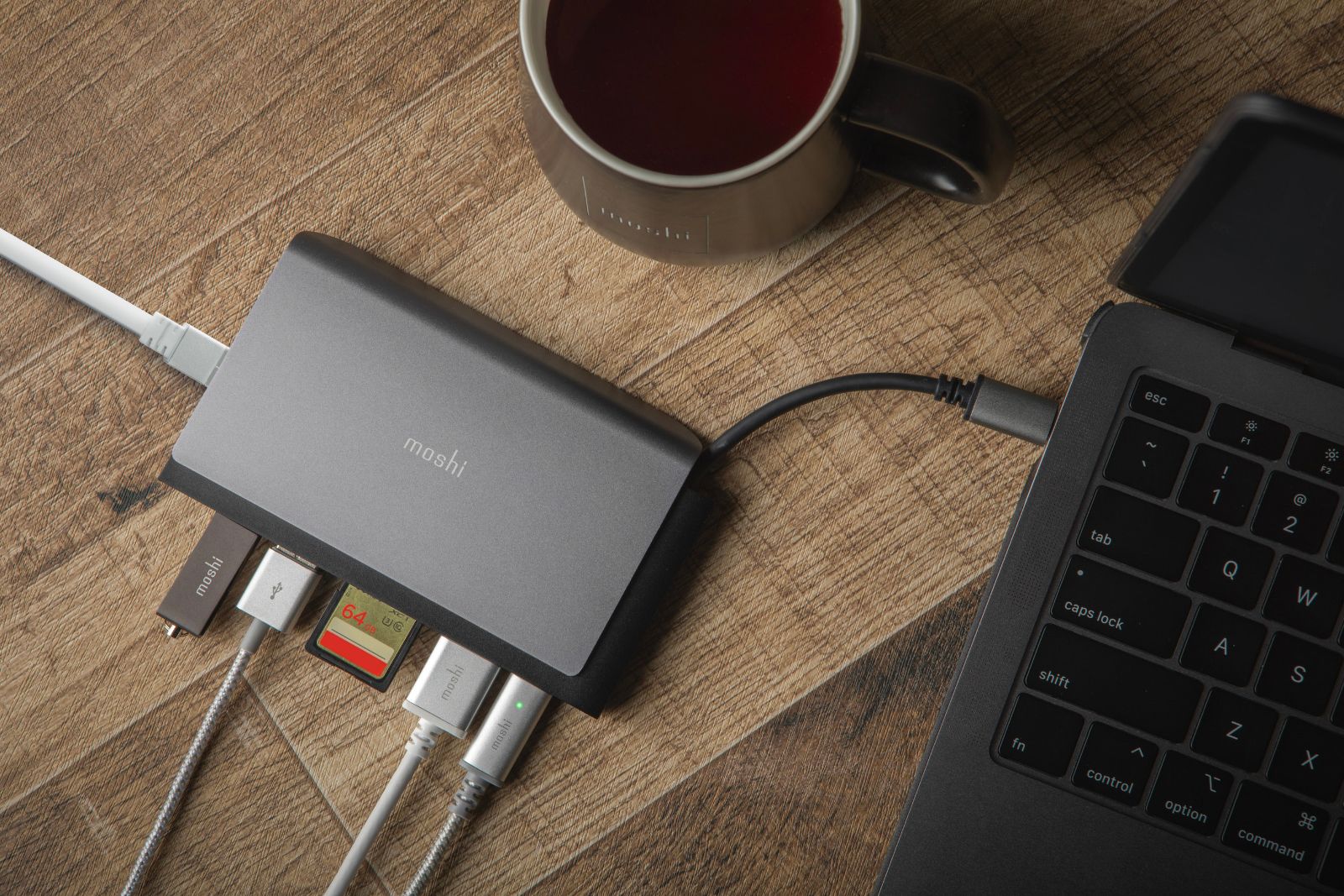 Moshi Symbus Mini
3. Port heaven
A great all-rounder
One of the most feature-packed USB-C hubs around, this is still great for travel and the cable tucks away nicely.
Pros
Magnetic cable management
Speedy USB and card reader transfers
HDMI supports 4K 60Hz HDR
Cons
The connection cable is quite short
One of the most feature-packed USB-C hubs around, the Symbus Mini is nice and compact yet still packs in dual USB-A (USB 3.1) ports, SD and microSD, HDMI 2.0 for outputting up to 60hz 4K and another USB-C charging pass-through port for Power Delivery (PD) up to 70W.
We have to say we missed the Gigabit Ethernet port on first pass, but it's there and it folds out – it's a slimline port.
The Symbus Mini is great for travel and the cable tucks away nicely – a do-everything portable dock.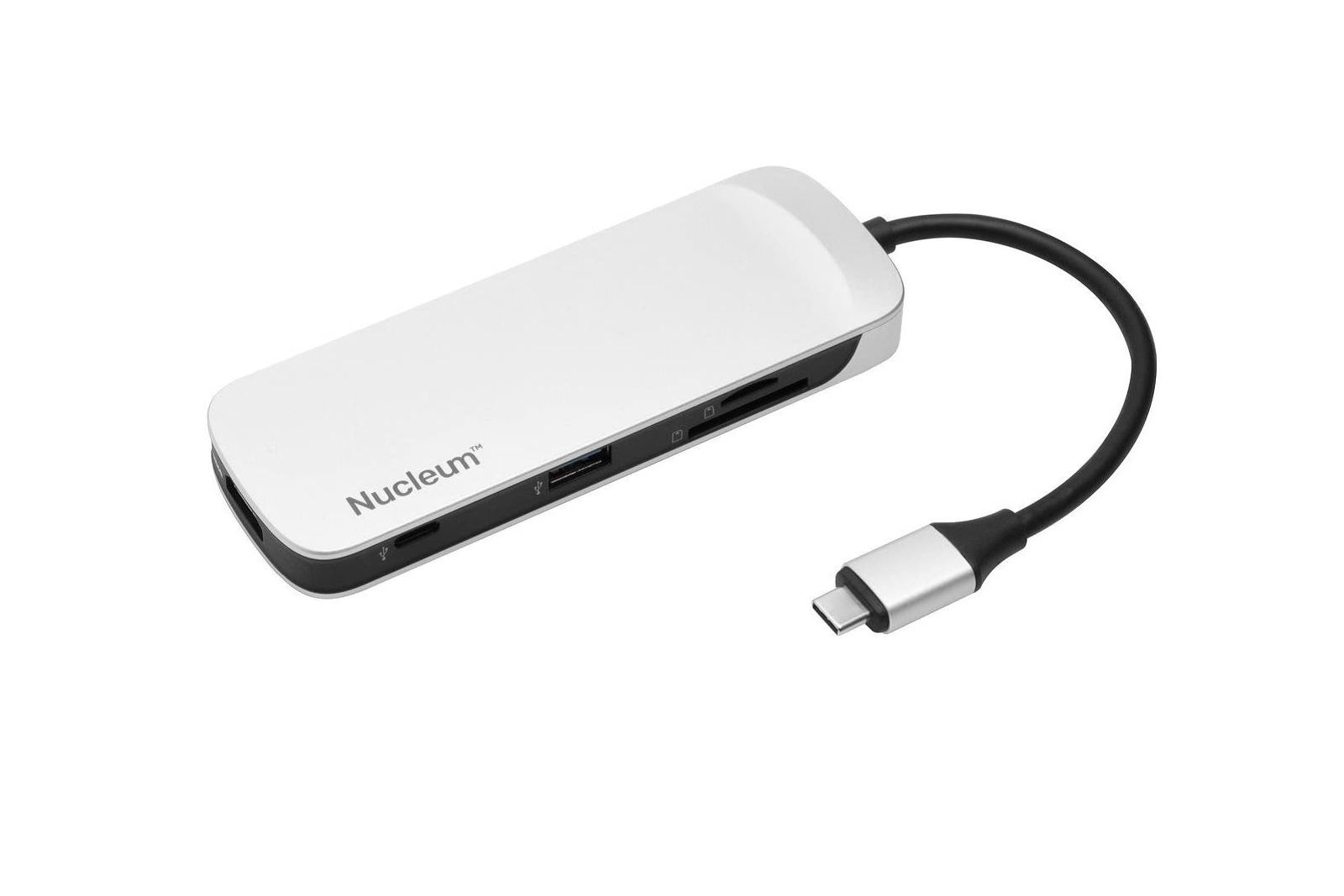 Kingston Nucleum USB-C adapter
4. Impressively small
Compact and versatile
This dock has a plethora of ports without requiring you to cart around a big unit – the perfect combo.
Pros
Small and lightweight
Designed to match the MacBook finish
Lots of ports considering the size
This is a hub that's closer to a dongle, given how small and smart it is, and that's a really good thing in our books. Kingston has shrunk down its hub to include only what you need, most importantly getting two USB-C ports on board to let you charge while using other accessories. You also get standard USB ports and memory card slots.
There's an HDMI slot, too, to round it out, which ticks off the ports we'd ask for. If you need a wider range, you might have to get a bigger hub, but for a really reasonable price, we think this is likely to be the best hub for most people.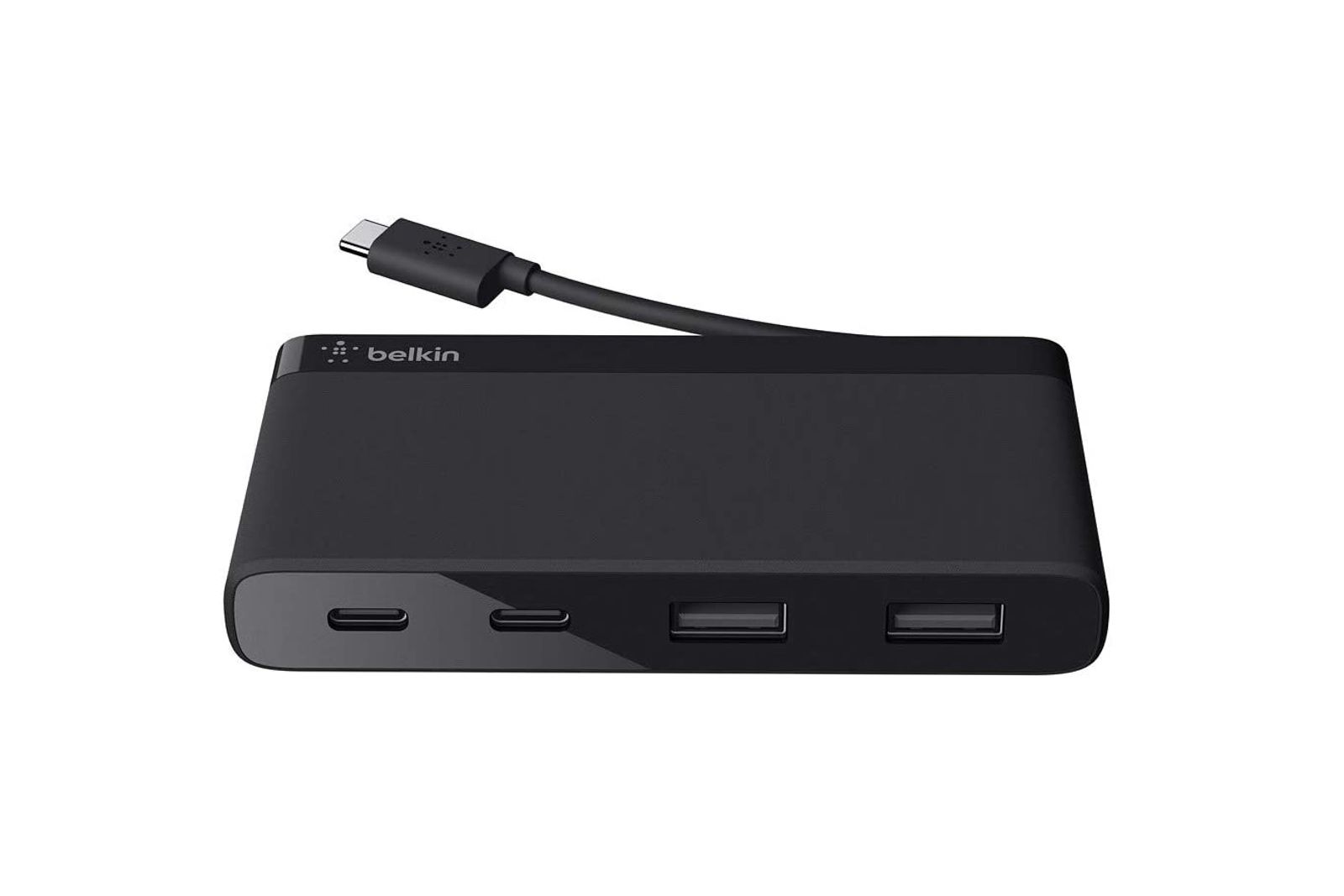 Belkin USB-C 4-Port Mini Hub with Tethered USB-C Cable
5. Travel companion
Simple yet effective
$50 $58 Save $8
A really sleek port if all you're looking for is a few extra USB slots.
Pros
Well priced
Up to 5Gbps transfers
Highly portable
Another really solid option is offered by this swish little hub from Belkin, which strips the form even further back, and gets the price down, too. If all you're looking for are a couple of USB-C ports and a couple of USB-A ones for older accessories, this will do the job nicely. That said, the Kingston offers a few more ports at nearly the same price, which sees it win out.
Still, we really like the design of this hub. It'll very much depend on the individual as to which is perfect.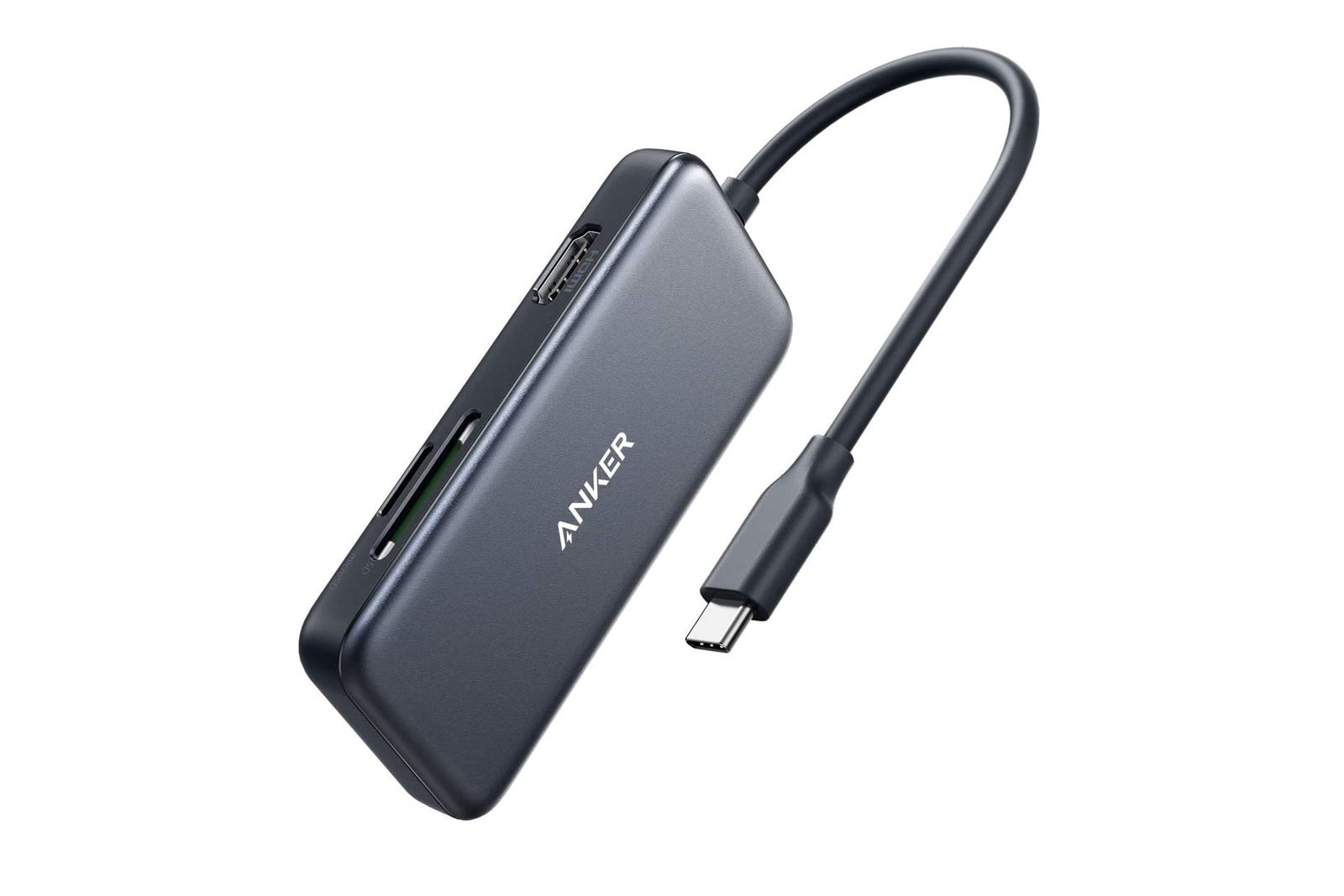 Anker USB C Hub Adapter, 5-in-1
6. Worth considering
Fantastic value
If you're on a tighter budget, and don't need many ports, Anker's hub is a great cheap pick.
Pros
An affordable choice
Up to 5Gbps speeds
Nice and small
Some people won't be on the lookout for dozens of ports in one hub, though – a simple little dongle might just be all they need. Apple's own official USB-C dongle, for example, only has three ports, but it represents pretty poor value compared to this option from Anker.
It'll let you hook up memory cards, an HDMI cable and two USB-A cables, which might not be the most cutting-edge range of options, but is likely to be more than enough for a lot of people who just want a couple of extra ports to play around with.
How to choose a USB-C hub
Choosing a quality USB-C hub can be quite an overwhelming task, especially with such a variety of ports, styles and standards on offer. If you need a bit more help narrowing down the options, here are some things that we recommend thinking about before choosing a hub.
What do you need to plug in?
It's a fairly simple one, but it can be incredibly easy to overlook a port if you're not careful. We'd recommend thinking about all the devices you're likely to need to plug in at once and making sure that your chosen hub has all the required ports.
For example, a typical home office setup might include a monitor, a keyboard, a mouse and a headset or speakers. In that case, you'd look for a hub with HDMI output, at least two USB ports and a 3.5mm audio socket.
If you'll be plugging in something that requires a high transfer speed, such as an external SSD, then you'll want to pay particular attention to the speeds offered by the hub, but for things like mice and keyboards, it won't matter as much.
Does your device use USB-C for power?
If your laptop charges by USB-C then you might want to look for a hub that offers USB-C power delivery pass-through. Of course, if you have multiple USB-C ports, you could use one for charging and one for the hub, which might save some cash too.
If you opt for a hub that offers power delivery, it's important to check the wattage it supports in order to get the full benefit. If you're used to charging with a 100W charger and your hub only supports 65W, it will charge much slower or may not even be compatible at all.
At home or on the go?
Finally, it's important to think about whether your hub will be used exclusively at home or if will you want to take it out with you too. Different hubs are designed with different use cases in mind, and opting for the wrong one could leave you with a pretty inconvenient device.
Hubs that are designed to live in one spot tend to be larger and heavier devices that are less likely to get knocked around on your desk, whereas hubs designed for life on the move tend to be lighter, smaller and easier to take with you.
Trending Products

.