Tablets are pretty hard to differentiate from each other – although there are differences you can spot in design and materials, they all look pretty similar from the front, unless there's something radically different.
Well, the NXTPAPER 11 from TCL might just be radically different, because it's not like any other tablet you'll find on the market. Part e-reader, part budget tablet, it's an interesting product for sure. But does "interesting" make it a product you should consider? Here's my full review.
TCL NXTPAPER 11
This is a great e-reader, especially for comics and full-colour books, but its performance woes make it hard to recommend for normal multimedia use. With battery life that can't compete with a Kindle, though, its niche is pretty limited.
Pros
Great matte finish on display
Ideal for e-reading
Nice design
Cons
Really underwhelming performance
Battery life can't compete with e-readers
Display isn't great for watching video
Design
259 x 163.6 x 6.9mm
Weight: 462g
TCL's design for the NXTPAPER 11 is perhaps its greatest showing – this is a budget tablet (or at least, one that sits at the lower end of the mid-range market, considering its €249 price tag) but it looks and feels really nice.
It's super thin, and very light, with a nice metallic casing that means the tablet has a more premium feel in the hand than its price indicates.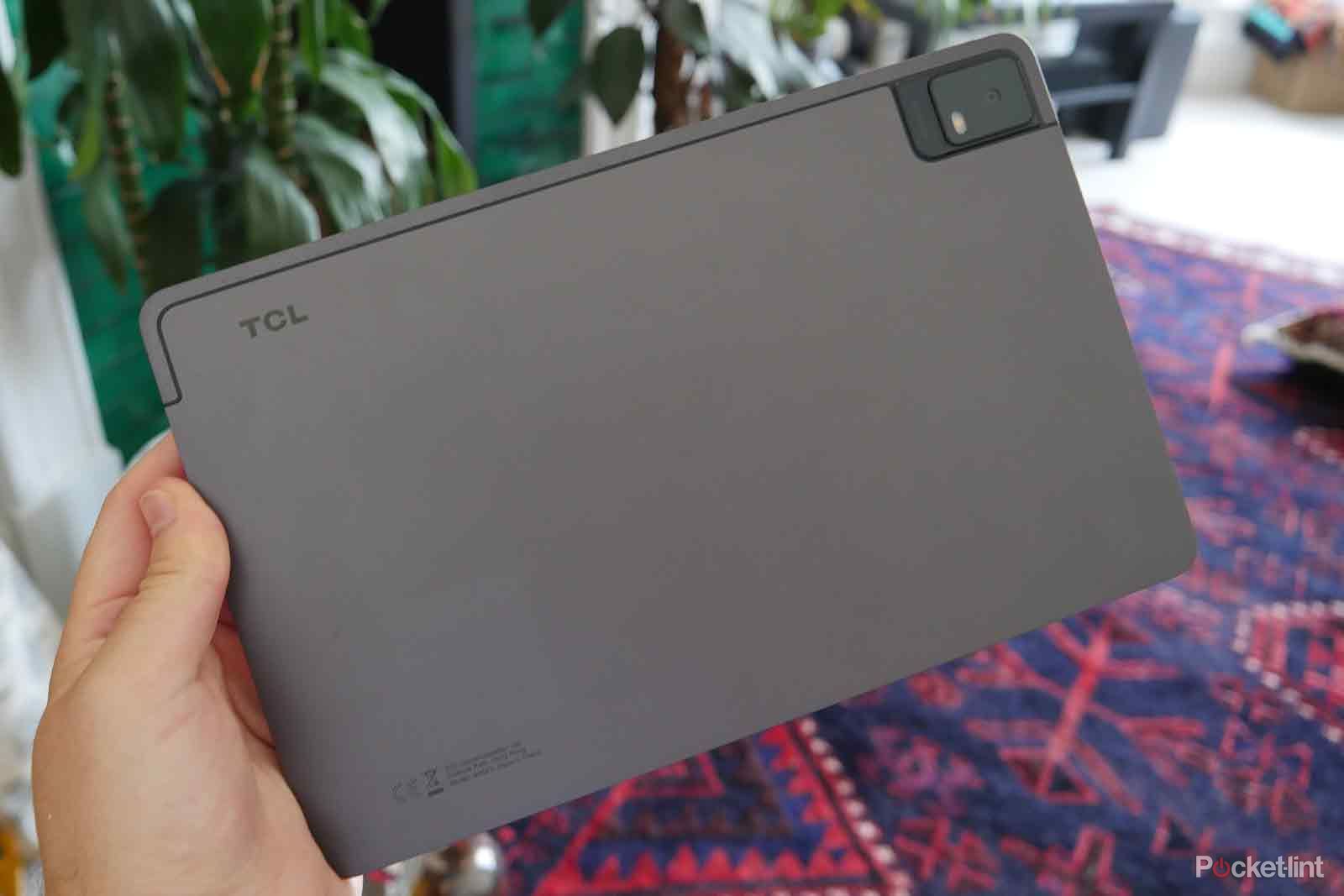 You get a fairly simple camera setup on the back of the tablet that does add a little bump that I could do without, but it's shallow enough that the tablet isn't fully off-balance on a surface.
The top-right corner of the frame (in portrait mode) hosts volume keys that are easy enough to activate, and the actual top of the frame has a small power button. This is milled in a way that could suggest it has a fingerprint reader but, alas, there's no such feature under the hood.
Turning to the front of the tablet, the major feature of the whole NXTPAPER offering is a totally matte display finish which means there's much less shine and reflectivity than most tablets you might have used before.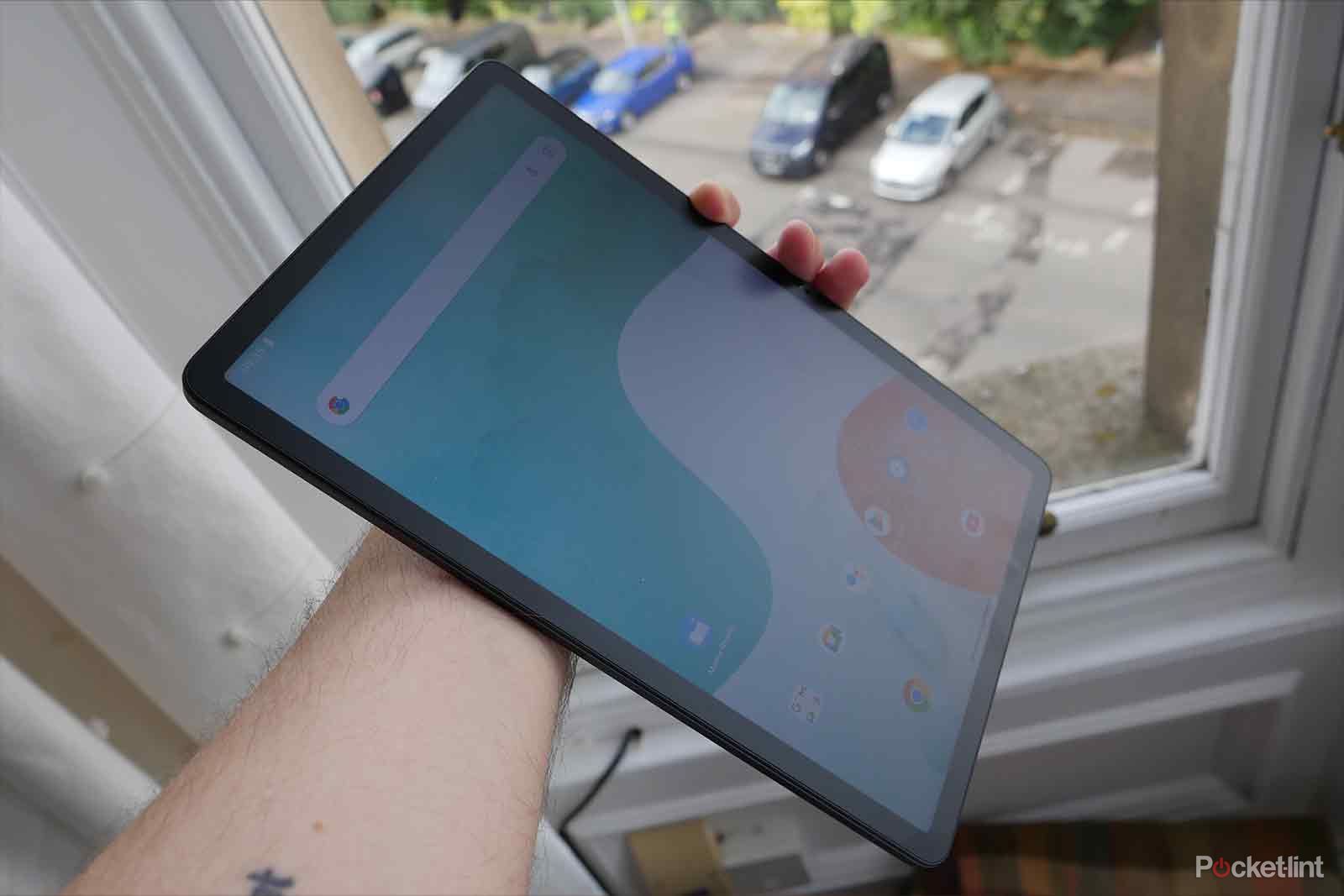 There's a small selfie camera on the landscape edge of that display along with a few sensors, and it all comes together pretty nicely.
The NXTPAPER 11 isn't necessarily punching multiple weight categories upward, but it's a nice feeling tablet and a nice one to hold, with minimal branding and solid materials.
Display
11in 2K display (2000 x 1000)
NXPAPER 2.0 technology
Up to 500 nits
That 11-inch matte display is the unique selling point for the NXTPAPER 11 – a surface and display that is very specifically geared at being easier on your eyes, and therefore better for reading and night-time use.
It's significantly bigger than any e-reader on the market too, so if something like the Onyx Boox Mini C appeals but its screen is too small, this will tick that box.
The display resolution is pretty middle-of-the-road, but at this price point it's far from a major issue – I found web browsing and general use to be sharp enough.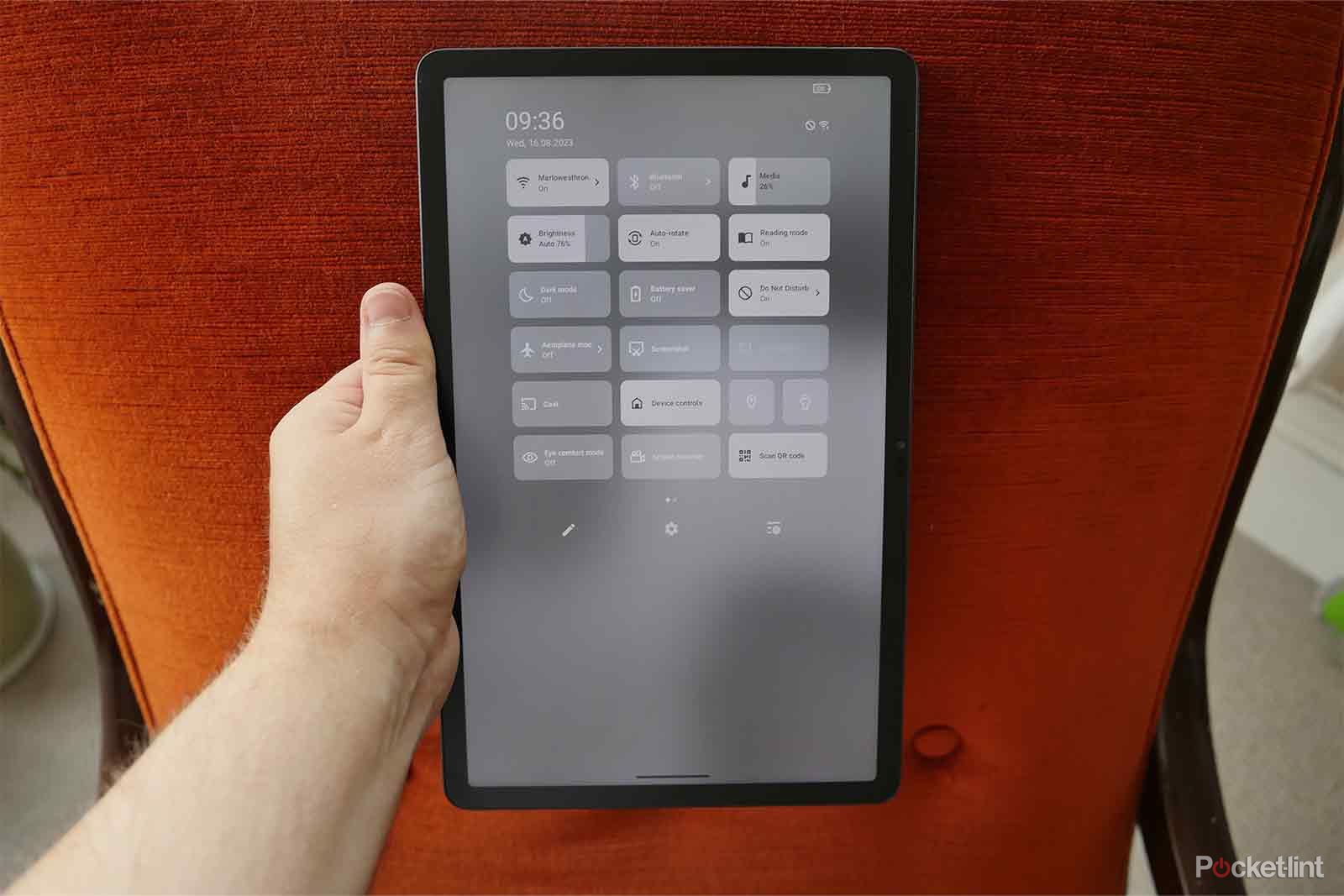 TCL's matte coating, which is proprietary, is indeed really great for its stated aim. The whole tablet has a really soft look that is absolutely perfect for reading articles and books.
I used the NXTPAPER 11 as my default reader for over a week and it was great for that purpose, with text popping out clearly and comics looking superb. The included reader mode, which grayscales the display, is perfect for that use too.
Brightness can hit 500 nits, which isn't exactly market-leading but was enough for most cases in my experience, and that matte coating means that you can worry much less about reflections and glare.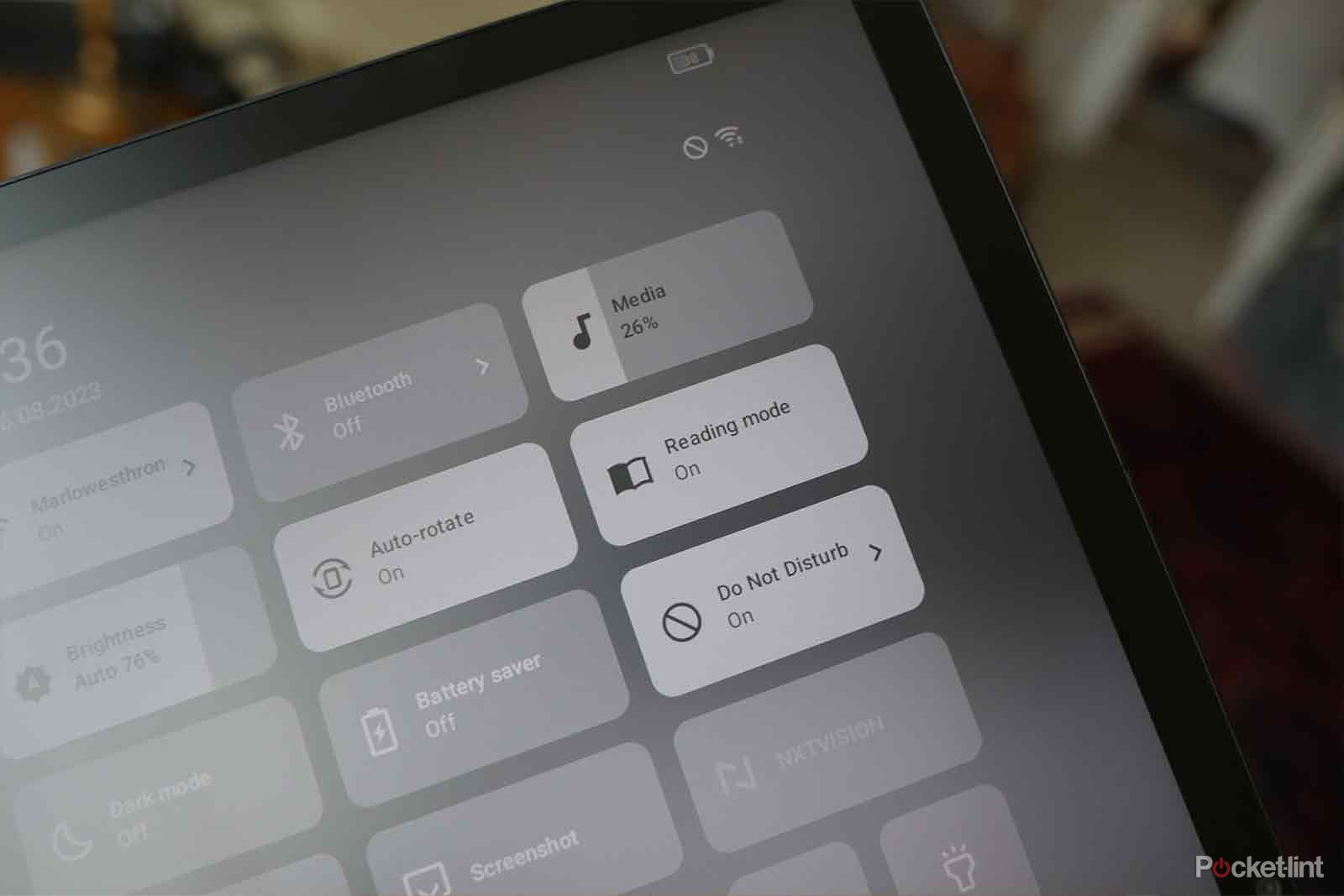 You might hope that a matte finish means there are no fingerprint issues, but the tablet sadly does attract them just as much as most others.
The coating also isn't kind when it comes to more traditional multimedia uses either, making videos actively muddier to watch. This might be good for your eyes, but losing out on crisp video on a tablet is quite a big ask, and the same is true for images as well.
Performance and battery life
MediaTek Helio P60T octa-core processor
128GB storage, 4GB RAM
8000mAh battery
8MP camera main camera, 8MP wide-angle selfie camera
If video playback offers the first big hiccup for the interesting display tech on the NXTPAPER 11, it's not just the display that makes watching them a pain.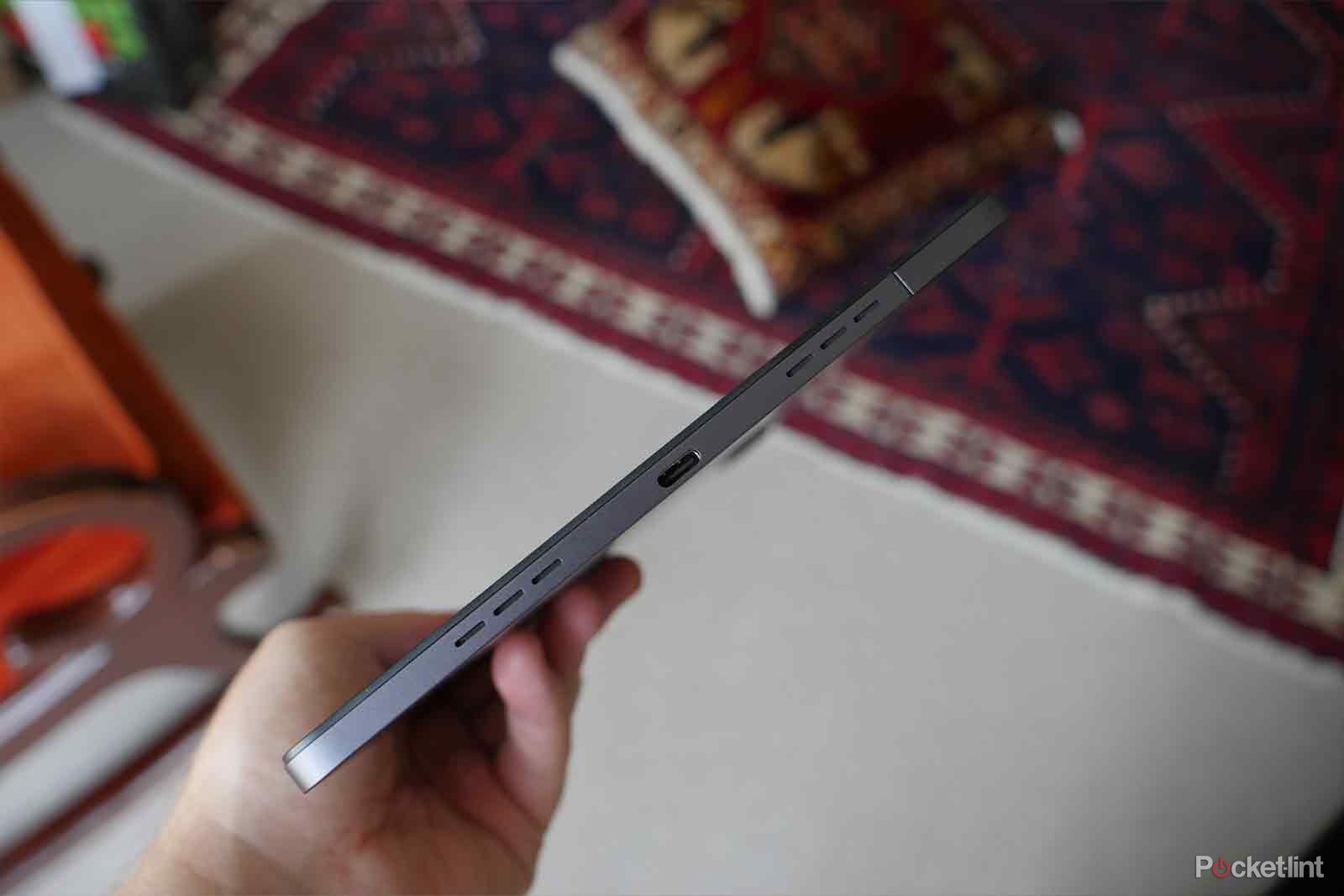 Loading up YouTube on the tablet is an eye-opening experience, and a little like stepping back in time. Performance on this, a great example of a stock app that everyone is likely to use, is simply not up to scratch.
Anything over 480p that I tested would run into hitches and moments of lag, audio desync and even complete freezes, with 1080p completely out of reach.
The display should be 60Hz, but 60FPS content was a jagged mess, leaving me with the same impression I might get from a budget phone in around 2010.
That's simply not good enough, and it's broadly representative of how the NXTPAPER 11 performs anytime you're not reading an e-book – slowly, and often painfully so.
There's plenty of storage here, but that MediaTek processor just doesn't have the beef to cope with anything remotely demanding.
Battery life is solid enough thanks to an impressive 8,000mAh capacity – TCL's quoted 13 hours is optimistic, but around 10 was fairly standard in my (undemanding) testing. Established e-readers like the Kindle Scribe can offer much more than that, so it depends how much the option of a colour screen matters to you.
Recharging is a pretty slow process too, with only 18W wired charging available, making it a bit of an overnight job if you do start to really run low.
The cameras are unsurprisingly middling – I'm not sure anyone is buying any tablet with the aim of using it as a photography device, but the selfie camera can just about carry you through a video call, if it must.
Software and extras
TCL has put a pretty stock version of Android 13 on its tablet, with solid results – the user interface and default apps are all broadly as you'd expect.
There's a reskin layered on top of things with TCL's stamp on it, but it's pretty minimal and quite attractive. However, you'll find some bloat in the form of pre-installed sponsored apps, which is always a bit of a bummer when you first turn a device on – even if it's somewhat expected at this cheaper price point.
The NXTPAPER 11 doesn't come with a stylus but is compatible with a broad range including TCL's own, which we had packaged with our review unit. It's nicely integrated and works a treat.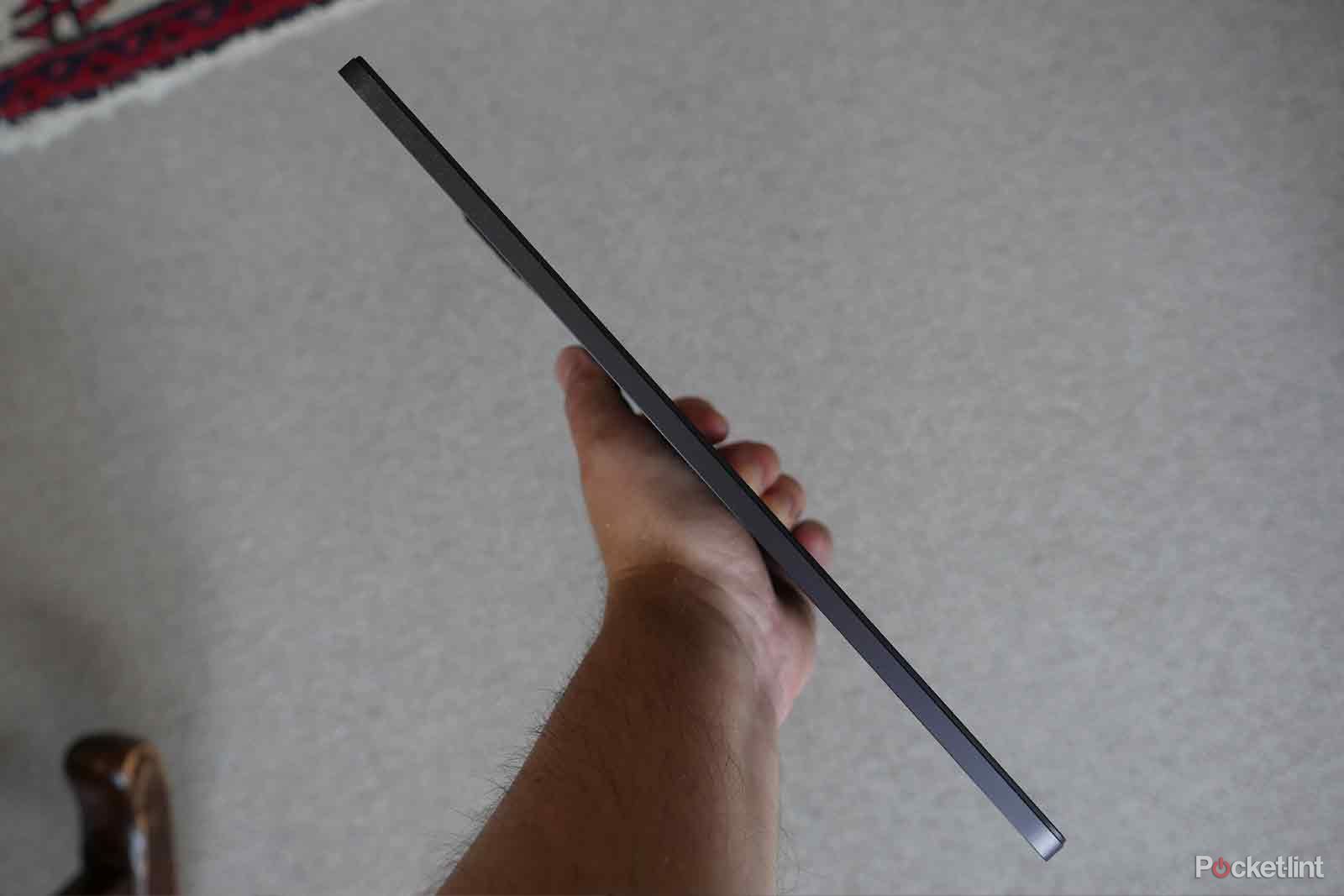 The matte display means that there's something even more tactile than usual about drawing or note-taking, although there's nowhere to store that pen using a magnetic attachment or anything.
Rather, TCL offers up a sort of case cover for the tablet which, unlike any other I've ever tested, uses adhesive to literally stick onto the back of the tablet, with a loop for the stylus.
This feels like a bizarre choice, when compared to a normal case you can take on or off at will, and I'd strongly advise TCL to rethink it moving forward.
Verdict
The NXTPAPER 11 is a real mixed bag – a tablet that, to its credit, is pretty much unlike anything else on the tablet market, but also lags behind the competition in some fairly crucial ways.
While its display is super interesting and works really well for reading and mitigating eye strain, there are major performance issues that make it a chore to use day-to-day.
This means that the only niche that it's perfect for is comic readers who want a big-screen e-reader experience with the convenience of Android built in.
Trending Products

.