Quick Links
Bless microSD: the wonders of modern digital storage mean you can fit 400GB into a little plastic board barely the size of a penny. You know what's even crazier? You can get a 400GB SanDisk microSD card for the lowest prices we've seen in a good while on Amazon – in both the US and the UK.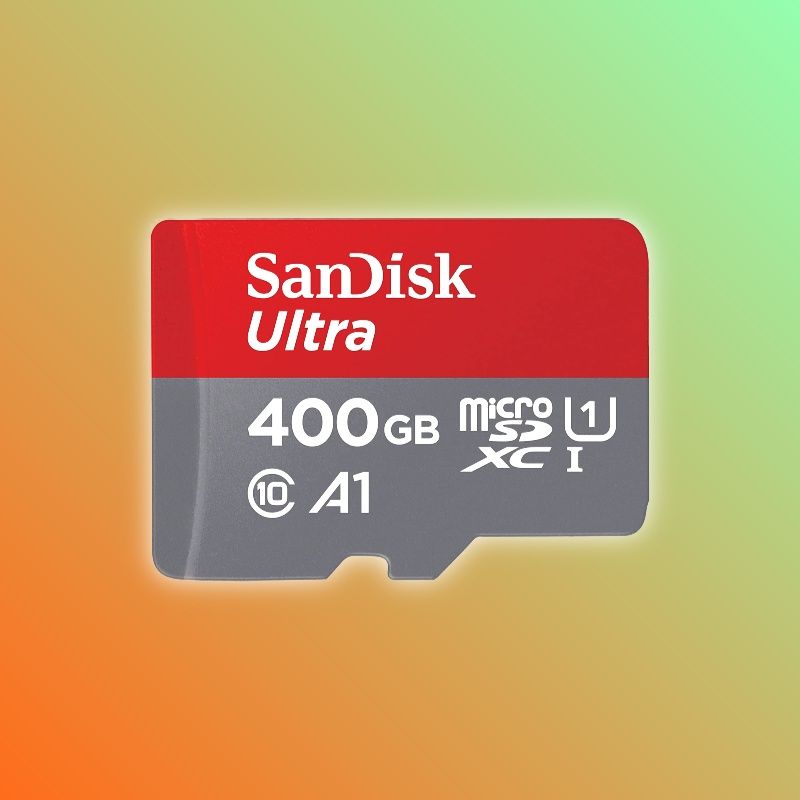 Via: Amazon
SanDisk Ultra microSD card
$28.33 $39.99 Save $11.66
SanDisk's Ultra 400GB microSD card is great for shooting tons of pictures as well as Full HD video with on your camera. It's also a fair partner for extra storage on your supporting computer. Right now, it's at the lowest price of the year at Amazon in the US and UK.
Why get the SanDisk Ultra 400GB microSD card?
Having this much data in a literal pinch comes in handy more than you thin. It's rated to be read at up to 104MB/s and can be written onto at better than 30MB/s. It's nicely suited to run games off of or record video at 1080p Full HD resolution – though you may get away with shooting on more efficient 4K codecs – but we think it's best used as a portable file store. It comes with a microSD to full-size SD card adapter as with pretty much any microSD card does.
Why this deal?
We've done our work. Amazon price records from Camelcamelcamel show that we're seeing some of the best prices for this microSD card since it became available. In the United States, this card saw a flash sale on April 1, bringing it down to $28.99 for a scant few hours. It's more recently been sitting at the $34-35 range. Now at $29.99, we may continue to see the price step down further over the coming weeks. Across the pond, British buyers had a decent period last month where it was just five pence more than it is right now. That said, you might want to hit the buy button quickly, as it seems inventory at this price level doesn't seem to last more than a few days.