The midrange phone market is no slouch these days – if you've got around $500/£500 to spend, you'll come across a plethora of attractive options. One that always crops up is the Samsung Galaxy A54 5G, so when the Honor 90 launched at the same price point, it made sense that we put them head to head to see how they compare. We've spent time with both, so here's how they stack up.
Price, specs & availability
The Samsung Galaxy A54 5G and Honor 90 come in at the same price in the UK, though in the US the Honor 90 isn't currently widely available (though it will usually appear on Amazon at some point).
You can expect to pay $449/£449/€499 for the Galaxy A54 5G with 8GB RAM and 128GB storage and $499/£499/€595 for 256GB storage. With the Honor 90, you get a bit more for your money, with 256GB storage and 8GB RAM for £449/€549 and £499/€599 for 512GB storage and 12GB RAM – but the storage is fixed, and not expandable via microSD.
Samsung Galaxy A54 5G

Brand

Samsung

SoC

Exynos 1380

Display

6.4-inch, Super AMOLED, Full HD+, 120Hz

RAM

8GB

Storage

128/256GB, microSD up to 1TB

Battery

5000mAh

Operating System

Android + One UI

Front camera

13MP, f/2.2

Rear cameras

50MP main f/1.9 OIS, 12MP ultra-wide f/2.2, 5MP macro f/2.4

Dimensions

158.2 x 76.7 x 8.2mm, 202g

Charging

25W wired

IP Rating

IP67

RAM and Storage

8GB, 128/256GB, microSD to 1TB

Honor/Pocket-lint

HONOR 90

Brand

Honor

SoC

Qualcomm Snapdragon 7 Gen 1 Accelerated Edition 5G

Display

6.7 inches AMOLED, 2664×1200, 120Hz

RAM

8GB/12GB

Storage

256GB/512GB

Battery

5000mAh

Operating System

Android 13 + MagicOS 7.1

Front camera

50MP wide-angle

Rear cameras

200MP main (f/1.9), 12MP ultra-wide/macro (f/2.2), 2MP depth (f/2.4)

Dimensions

161.9 x 74.1 x 7.8 mm (hwd), 183g

Charging

66W wired

IP Rating

None

RAM and Storage

8GB/256GB, 12GB/512GB
Design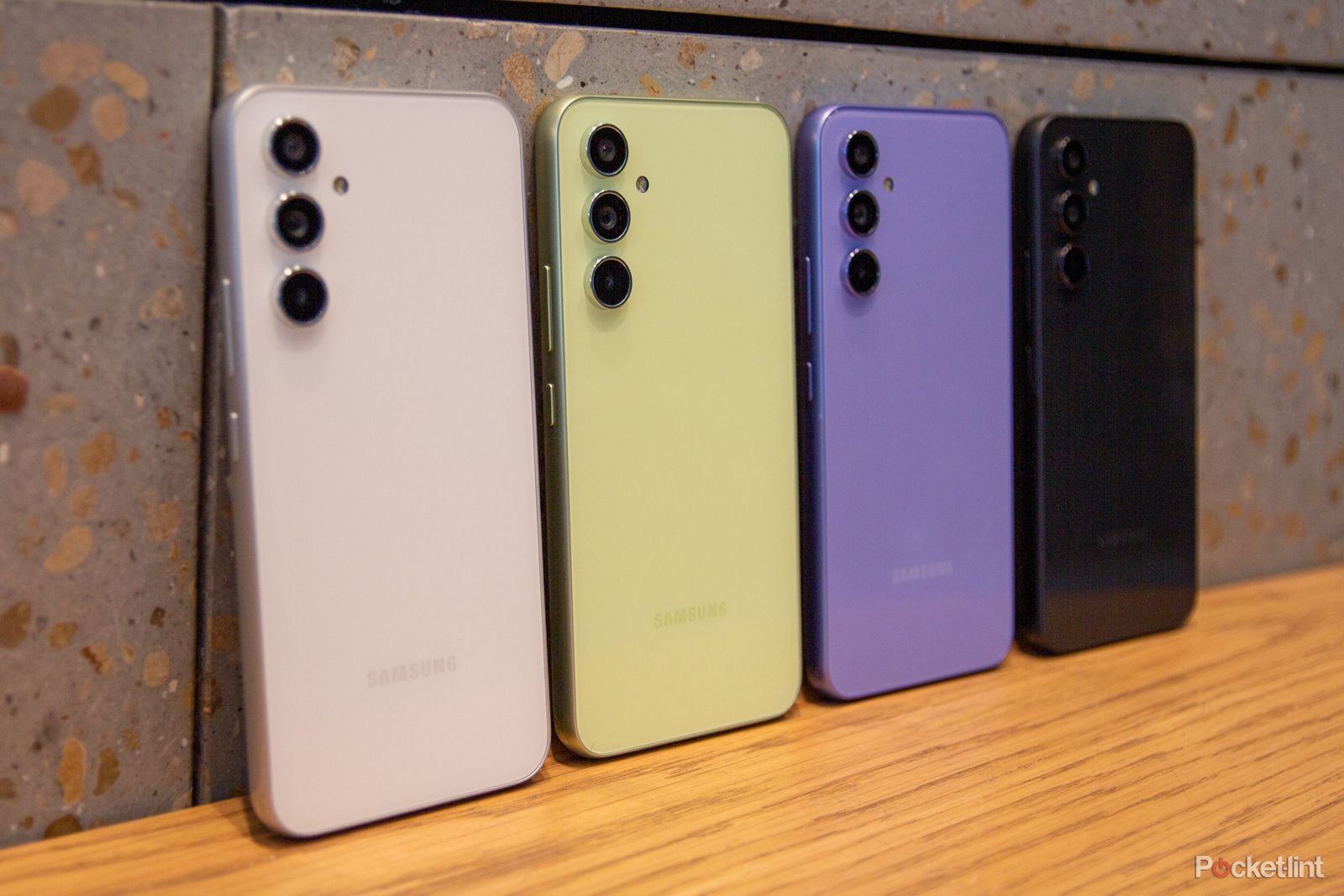 The Samsung Galaxy A54 5G and the Honor 90 take quite different approaches to design. While the A54 opts for a flat screen and edges, the Honor leans into something quite different, with its Quad-Curved Floating display. This serves up curves on all sides of the screen and back panel – a design approach that has been left behind by many manufacturers, but that nods to Honor's time under Huawei.
Which you prefer will be a personal thing – but I'd probably say the Samsung Galaxy A54 5G looks more expensive, particularly with its Gorilla Glass Victus front and back. The Honor 90 opts for a plastic finish on the back instead, which just doesn't feel as premium in the hand (though does make it much less slippy).
Colours are equally varied no matter which model you go for, with a choice of Diamond Silver, Emerald Green, Peacock Blue and Midnight Black for the Honor 90, or Phantom Black, Green, Lavender and Cream for the A54. The Diamond Silver finish on the Honor 90 won't be to everyone's taste, with a diamond pattern etched into the back panel, but the other colours are plain and look great, with a pearlescent finish. Samsung goes a little more bold with its options – though once again, which you prefer will come down to personal preference.
When it comes to dimensions, there's not much in it, with the Samsung A54 coming up a little bit shorter in the hand, but also a touch wider, thicker and heavier. In reality there's mere millimetres and a few grams in it, so you are unlikely to notice unless you were holding them next to one another, but the Honor 90 does feel slightly larger overall.
Of course, that's because of the screen, which is bigger on the Honor 90, at 6.7in compared with 6.4in. Considering the extra screen real estate here, the fact the extra millimetres have been kept to a minimum is actually pretty impressive.
As is Honor's way, the Honor 90 makes a design statement with its cameras, with two large camera "islands" to house the three cameras and flash. The Samsung A54 5G keeps things a little more subtle, with three lenses mounted indiviidually onto the back of the phone. It's not something that would sway my decision either way, but the Galaxy A54 looks a liitle neater.
Display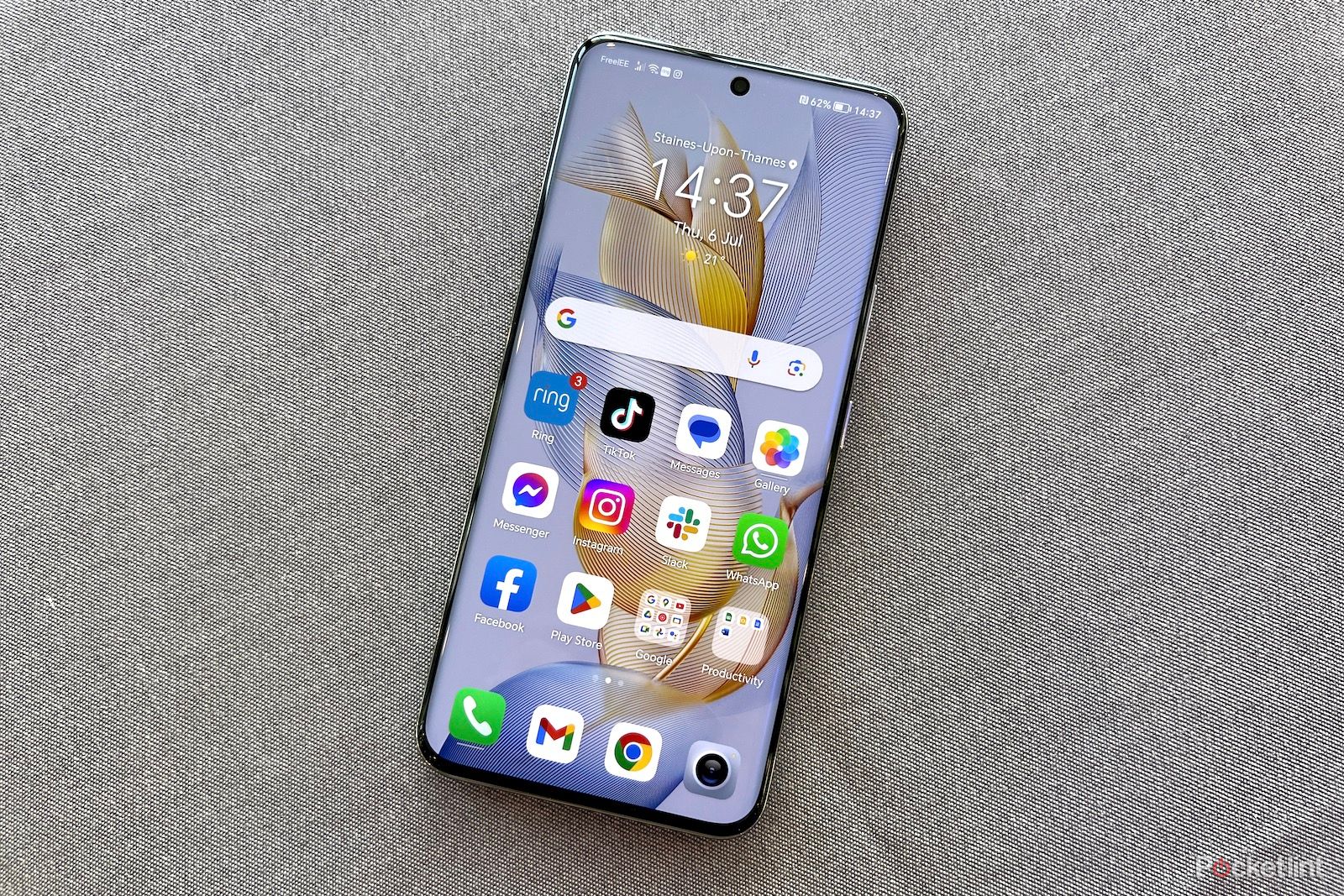 As mentioned above, the Honor 90 offers a 6.7in display, while the Samsung A54 5G goes slightly smaller, for a 6.4in display.
On paper, you'll get a slightly crisper image on the Honor, with 435ppi compared with 411ppi on the Samsung, and a 2664×1200 resolution, compared with 2400×1080. Both offer a 120Hz refresh rate, though the Honor 90 can go a fair bit brighter – offering 1600 nits peak brightness compared with 1000 nits. This helps the Honor 90 deliver support for HDR10+, receiving a Netflix HDR and Amazon Prime Video HDR certification in the process.
Like we saw in the Honor Magic 5 Pro, the Honor 90 is at the receiving end of several eye comfort features, including 3840Hz PWM dimming, a circadian night display and a TÜV Rheinland Flicker Free Certification – meaning it should be kinder and less fatiguing on your eyes at all times. Samsung's A54 does offer dynamic dimming to help you gear your peepers up for some shut eye at night time, but Honor pushes things a bit harder here.
Both displays arguably offer little to grumble about, but it'll depend if you want a larger display or something slightly more compact as to which will suit you better. If you're on the fence, the specs would suggest you'll get the better display on the Honor 90 – though once again, you'd probably only notice if you had them side by side (and even then it might be tricky).
Hardware and software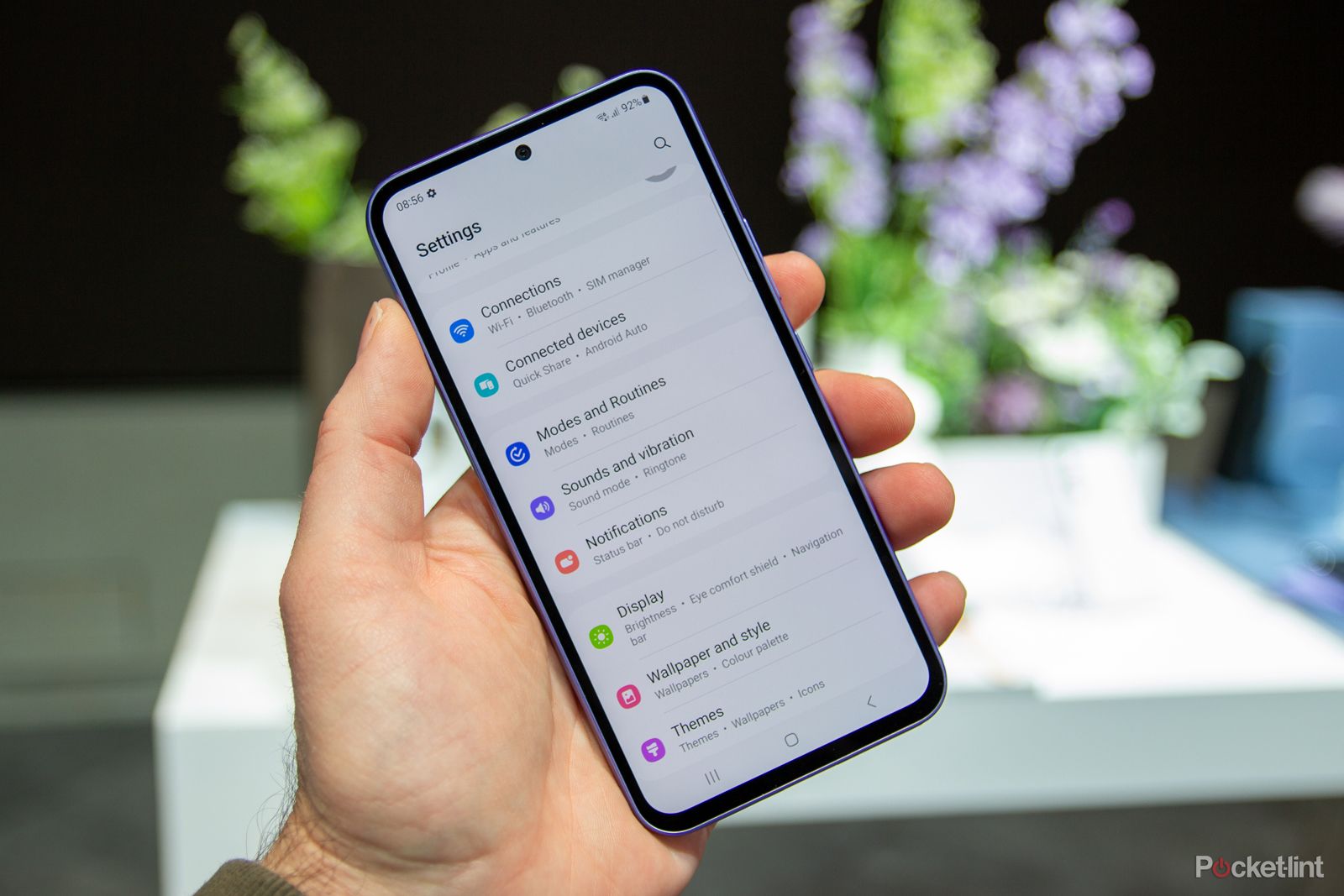 The Honor 90 uses the Qualcomm Snapdragon 7 Gen 1 Accelerated Edition 5G chip, compared with Samsung's own hardware in the Galaxy A54 – the Exynos 1380, which is the company's mid-range chip.
The Snapdragon 7 Gen 1 is the slightly older chip, released in mid-2022 compared with the Exynos in early 2023, but the Honor 90 does utilise the Accelerated version for pushing peak CPU speeds to 2.5GHz.
This is supported by a choice of 8GB or 12GB RAM in the Honor 90, with 256GB or 512GB storage options. The Galaxy A54 sticks with just 8GB RAM with a choice of 128GB or 256GB storage built in, but this is expandable by microSD up to 1TB. That's a really handy feature that's getting rarer. Considering how affordable microSD cards have become, you could get some sizeable storage for not very much money at all – making the A54 a great option for those with lots of content they like to keep on their device.
In terms of how the chipsets here play out in real life, in our experience we noticed some mild stutters on the Samsung Galaxy A54 5G, and a few touch anomalies on the Honor 90, but overall both offer a solid performance with little to grumble about.
Battery is matched between the two at 5000mAh, though they both have plus points in their corner. With the Samsung Galaxy A54 5G, that's wireless charging, which the Honor 90 doesn't have, but it does come with a 66W wall charger in the box, that charges from empty to 50 per cent in just 20 minutes. Both phones held up admirably when it comes to battery life though, easily getting through a busy day with some charge still remaining.
When it comes to software, both run their own skins over the top of Android 13, and both come with some unwanted bloat that can be frustrating to navigate. We like that the A54 5G still has the app tray, which the Honor 90 goes without, though overall we find annoyance with both UIs.
However, the Samsung does promise four OS updates for the A54 compared to Honor's two, and five years of security updates, compared with Honor's three.
Cameras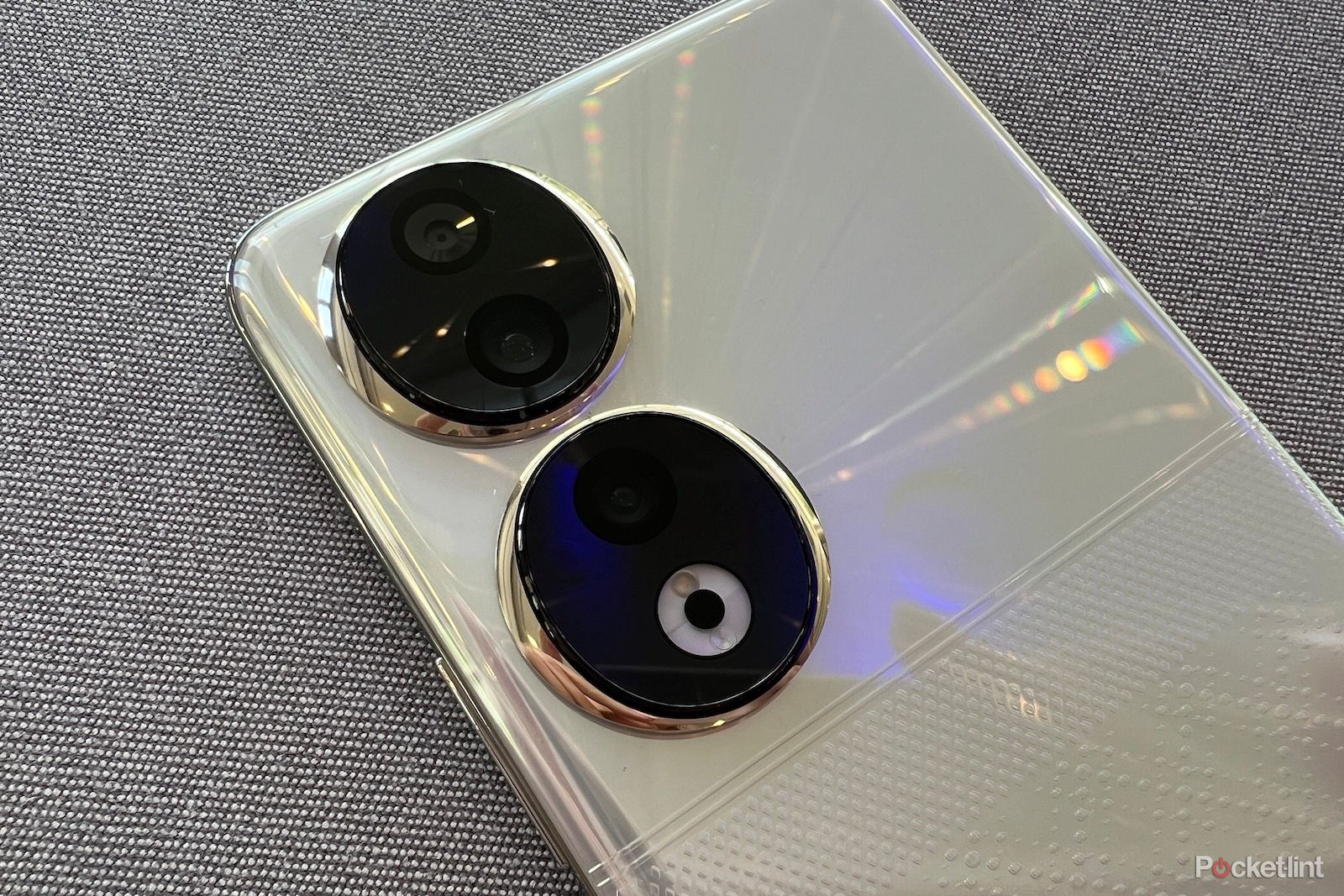 Both the Honor 90 and the Samsung Galaxy A54 5G have three cameras on their rear, though how they're split out is a little different.
The Samsung Galaxy A54 5G has a 50MP main camera (f/1.8), a 12MP ultra-wide (f/2.2) and a 5MP macro (f/2.4). On the Honor 90 you have a massive 200MP camera (f/1.9), a 12MP ultra-wide/macro (f/2.2) and a 2MP depth camera (f/2.4).
That means both have just two cameras that are really worthwhile (the macro lens on the A54 is very so-so and the Honor's 2MP depth camera is all but pointless), and both where the main camera is – unsurprisingly – the star of the show.
These main snappers both produce great images in good daylight, with good night performances too – thanks to those decent f stops. There's a clear megapixel difference between the two on paper, but the differences in reality are probably quite small – they both deliver crisp, well-balanced pictures. The ultra-wide lenses can be a bit hit and miss on both, with some detail lacking, but overall there's little to complain about here.
The lack of OIS on the Honor 90 does perhaps tip the favour towards the Samsung Galaxy A54 5G, but that 200MP lens on the Honor does make it a great option for those that want to capture super high-quality pictures on the go. Images are downsampled to 12MP by default but you can force the higher quality picture if you wish – just make sure you have a tripod for best results.
As for the front-facing cameras, once again the Honor offers the better megapixels on paper, but there's not really much in it.
Which is right for you?
The Samsung Galaxy A54 5G and Honor 90 are both superb midrange phones with lots to like in each, though which you should choose is not as straightforward as you might hope. You arguably get a little more for your money with the Honor 90, and a bigger screen to boot, but the Samsung picks up points in the nice-to-haves, like a better design, waterproofing, expandable stoage and optical image stabilisation. That arguably makes it the more rounded phone, and it also has wider availability, not to mention gets security and OS updates for longer than the Honor 90 does.
For that reason, we think the Samsung Galaxy A54 5G has the edge over the Honor 90 in this midrange phone battle.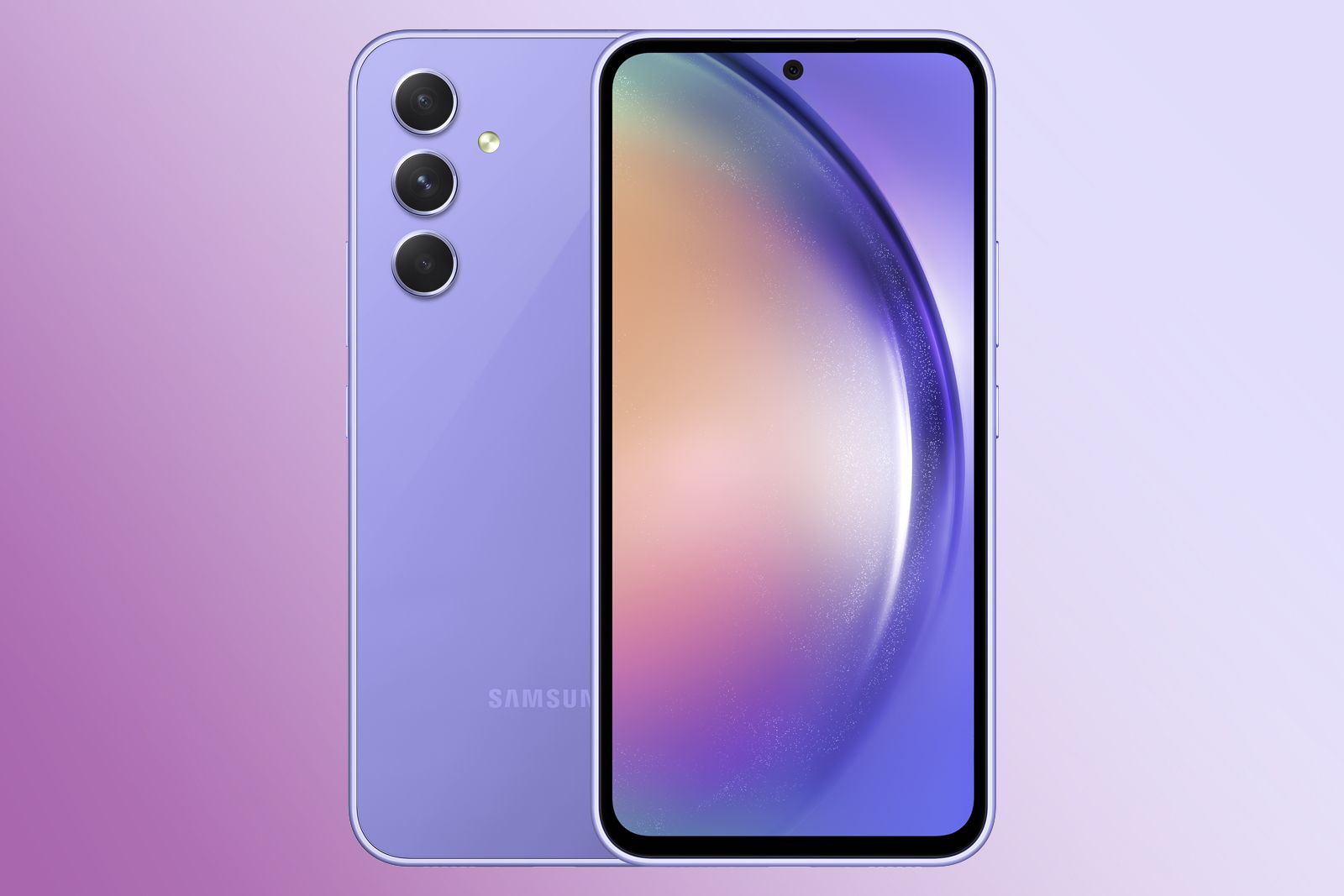 Samsung Galaxy A54 5G
A more rounded midranger
$400 $450 Save $50
Still, if you like a larger screen, want to take top quality photos on the go or will benefit from super fast charging, the Honor offers a lot to like too, and gives you a little more for your money from a storage and RAM perspective.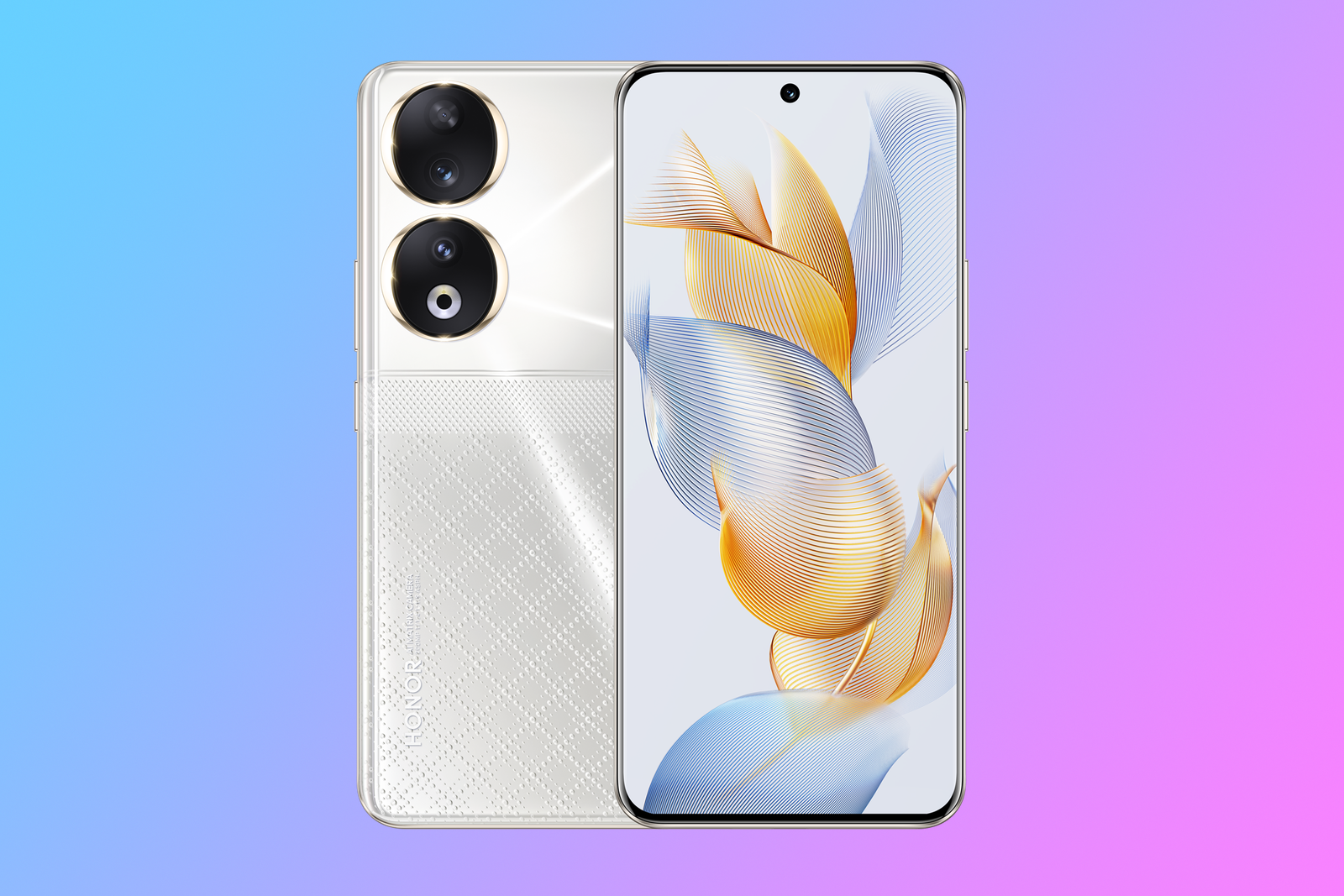 Honor/Pocket-lint
Trending Products

.