One of the most intriguing projects on Xbox's slate at the moment is Avowed, a fantasy RPG from the masters at Obsidian, and after a long time without much to go on, we now know a lot more about the game.
It was shown off with a glitzy trailer at Xbox's Games Showcase in June 2023, so we've got plenty of important details for you to sink your teeth into.
Avowed release date
Avowed was a bit of a mystery for the longest time, but Xbox finally took the wraps off properly in mid-2023, confirming that the game is aiming for a 2024 release date.
We don't have anything more precise than that at this point, but given how it's been burned by delays in the last couple of years we'd be surprised if Xbox allows it to slip.
Avowed platforms
Avowed is a game coming directly out of a studio owned by Xbox, so it's no surprise to learn that it won't be coming to PlayStation consoles when it releases.
Rather, it's a console exclusive for the Xbox Series X and Series S, and will also arrive on PC.
Best of all, it'll be a day-one addition to Game Pass on both Xbox and PC, so if you're a member of either service you'll be able to play it at no extra cost.
Avowed trailers
Avowed hasn't had too many trailers so far, but the most pertinent one arrived during the Xbox Games Showcase in June 2023, and features plenty of glimpses of gameplay as well as some story details.
Before that, we'd only had the announcement trailer that you can view below, which is entirely CGI despite the appearance of gameplay in its later stages.
Avowed story
Avowed is an all-new story from Obsidian, set in its already-established world of Eora, on an island called the Living Lands. This island is full of diverse environments and sights, but is seemingly being corrupted by some sort of evil blight.
That's a pretty textbook setup for some fantasy tropes, but with the wit and sparkle that Obsidian typically brings to bear, you can expect it to be an inventive and exciting world.
After all, The Outer Worlds was a huge success not least because of its superb writing, and we're hopeful that we'll get more of the same from Avowed, just in another genre.
An Xbox Wire post after the Games Showcase in June 2023 has some interesting details to give up about the world that you'll explore, and details one of the first companions we've seen from the game – blue-skinned Kai.
Avowed gameplay
Avowed is a first-person RPG, with what looks like fun responsive combat to go with its dialogue and constant choices – we've seen plenty of swordplay and magic casting in glimpses so far.
In fact, we've also seen guns, suggesting that the muskets and other weaponry in Obsidian's Pillars of Eternity games could be present here too.
The Living Lands will be open to explore, but from what Obsidian has said so far we shouldn't expect a ridiculously huge game – it'll apparently be closer to The Outer Worlds' scale, rather than something massive like Skyrim.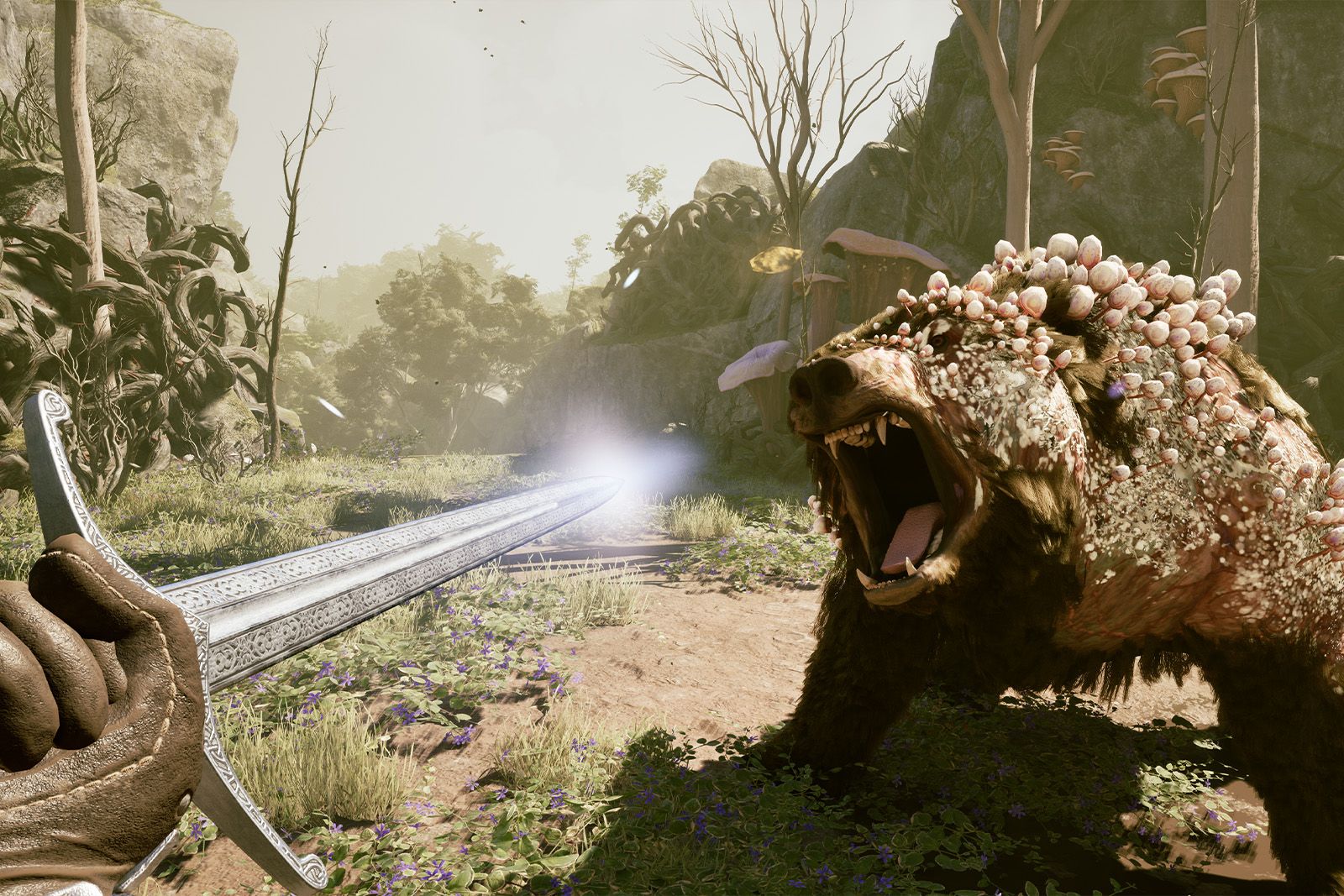 Xbox
We're glad to hear that, frankly, given the number of enormous games there are to play right now, but we'll probably find out more about Avowed's scale before it releases.
Trending Products

.