Google will be launching its new phone series in October and there's been no shortage of leaks for the Pixel 8 so far. But this latest leak is essentially the holy grail of leaks – it's the prototype phone, photographed, shared on Reddit and then deleted.
Such leaks aren't uncommon, as people seek a few moments of attention, revealing an unannounced device, before realising that, actually, they could have broken a whole world of promises they'd made to keep it secret. The offending post was deleted from Reddit, but fortunately, DroidLife had the images to share.
In reality, the real world photos show us exactly what we'd expect to see on the back of the phone, the layout matching the phone revealed in a previously-leaked video – as well as matching renders of the same. The big thing that moves the design on from the Pixel 7 Pro is the arrangement of the cameras on the rear, now falling into one lozenge-shaped opening in the camera bar.
There's an additional sensor under the flash, thought to be the IR temperature sensor.
The other thing noticeable about the rear of the phone is that the curvature of the corners looks different, while the rear appears to have a matte finish. That might just be a prototype thing, but it's worth mentioning that the Pixel Fold has a matte back too, so we might see this on the final device. There's also a bunch of stickers on the rear of the phone, one saying "Zuma" which is a codename we've heard in association with Pixel 8 before.
Moving to the front and the image appears to show the phone in a case, so we can't tell too much about any changes to the display edges. It's rumoured to be flatter, but that's not clearly visible. What we can see some boot information, with the codename Husky (which we've also heard before) and "ripcurrent", which DroidLife suggests might be related to the Google Tensor G3.
Beyond that, there's little to discern from the leak, but over the past few years, this type of leak has prompted a response from Google – so we're wondering if Google might now come forward and share official images of the phone. We'll wait and watch on that one.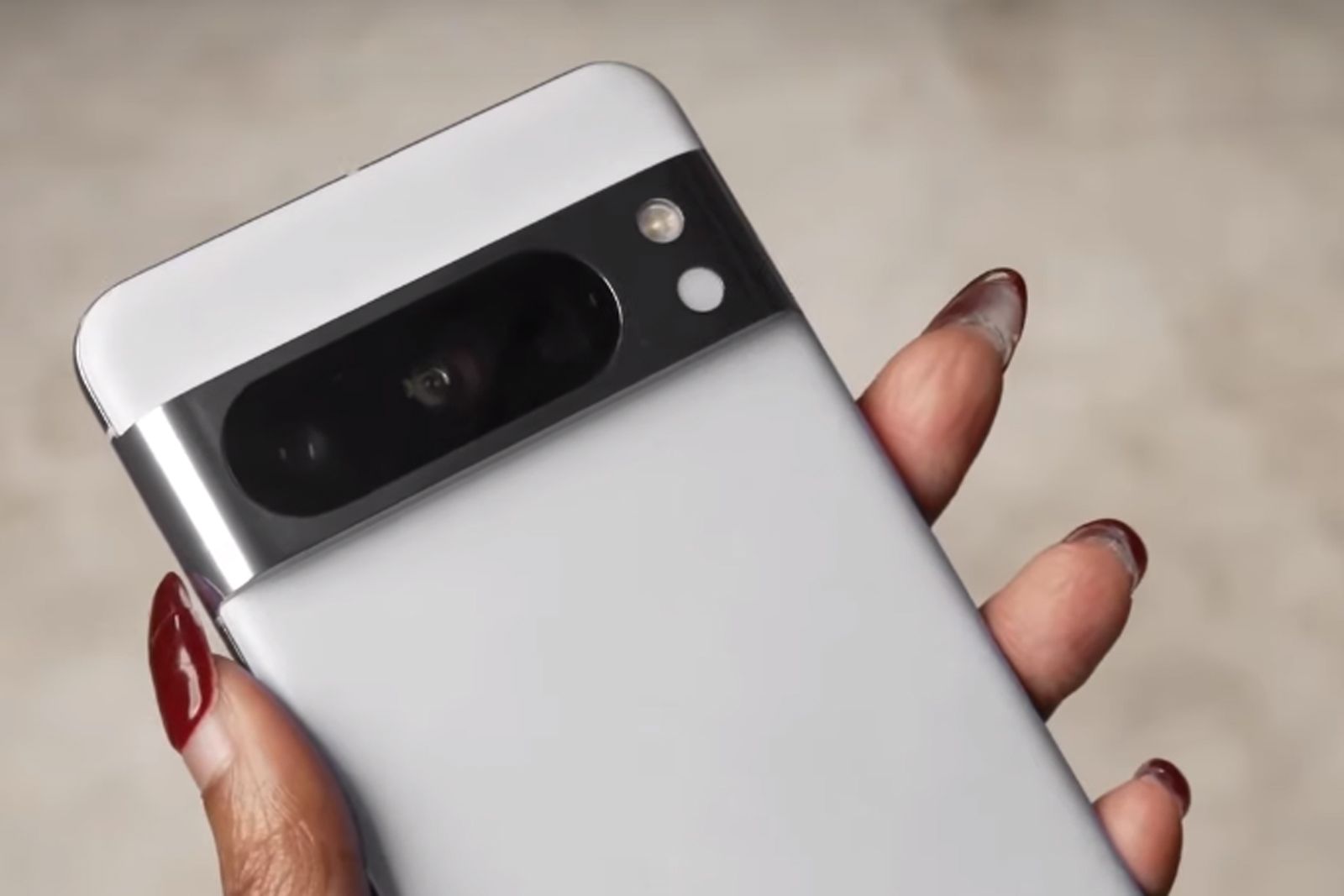 91mobiles
The Pixel 8 is said to be powered by the Tensor G3, which is supposed to really boost the power over Tensor G2, while the cameras are expected to receive update sensors on the Pro, with a 50-megapixel Samsung ISOCELL GN2 leading the charge.
We don't know exactly when Google will be announcing its new devices, but some time around the second week in October would fit the previous release pattern.
Trending Products

.