Slipping the new BMW Motorrad Connected Smartglasses on, and sitting astride the new BMW CE 02 electric motorbike, I felt a little like Arnold Schwarzenegger in Terminator 2. Sure, I wasn't sitting on a Harley-Davidson Fat Boy – instead the latest urban "eParkourer", an electric two-wheeler from BMW – or hiding my Mr Olympia body under a leather jacket, but having a heads-up display full of ride information reminded me of the Terminator's vision.
The idea behind the ConnectedRide Smartglasses is to put important information into your line of sight so you don't have to glance down to get details like your speed, gearing, or location of Sarah Connor. Instead these details float in front of your eye (except the Sarah Connor stuff), so you can pay more attention to riding safely.
The ConnectedRide Smartglasses will connect to your smartphone via Bluetooth (giving them access to live GPS data for navigation), and come in a couple of sizes, with different lenses to be worn either as sunglasses (with UVA/UVB filtered lenses) or with 85 per cent transparent lenses to wear with a helmet with a tinted visor. They can also accommodate prescription lenses if you're a glasses wearer.
You'll be able to see speed, speed limits, gear and navigation, and there's an integrated light sensor to adjust the brightness so it's appropriate to ambient conditions. BMW says that the onboard battery is good for 10 hours.
As for the price. That's a cool €690, which will probably make you wince, but at least you get to pretend you're Arnie while riding your bike.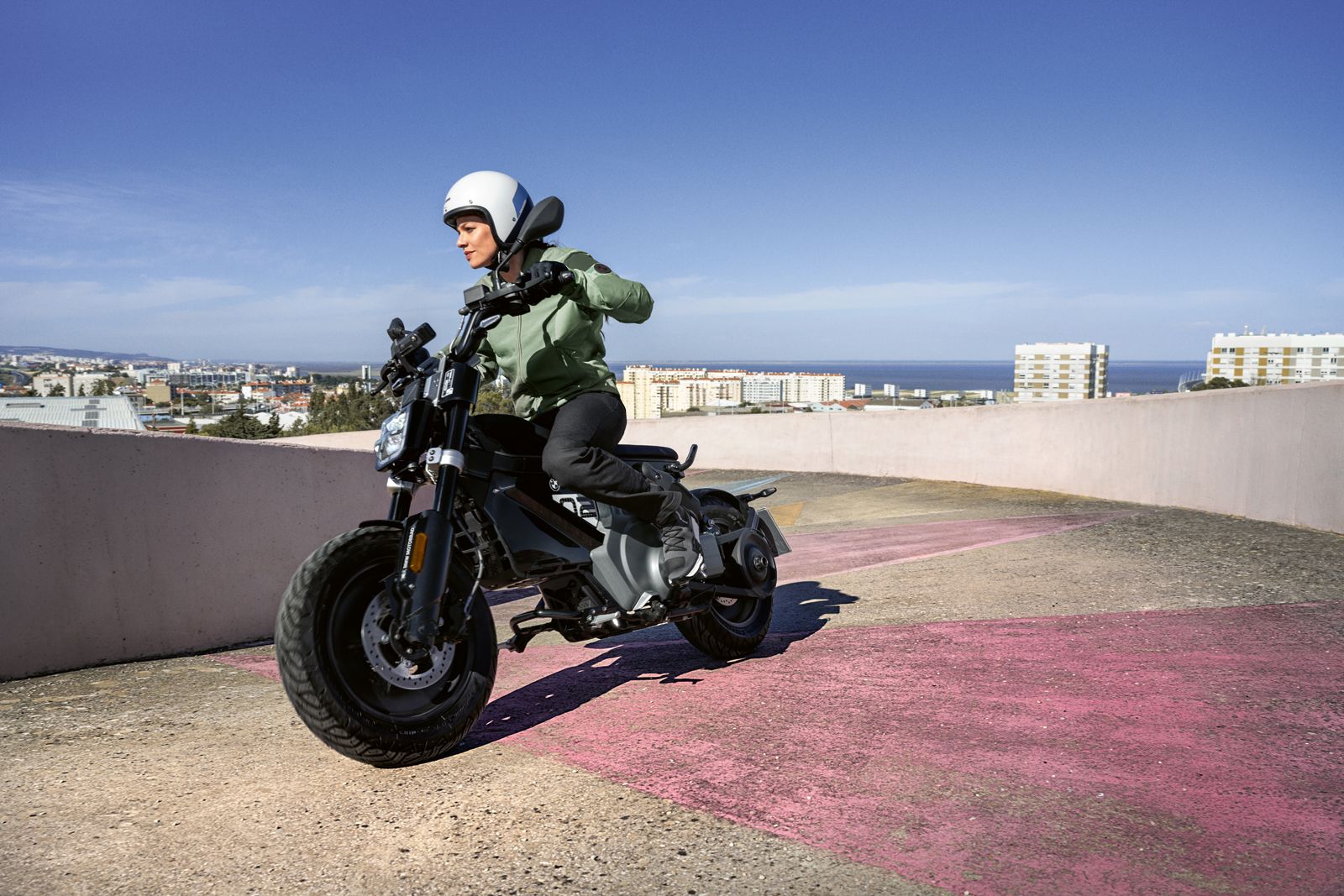 BMW
Speaking of that BMW CE 02, the Munich-based company says that it's neither a motorbike nor a scooter – instead it's something new and unique. It follows on from the CE 04, which BMW says has defied expectations with its futuristic take on urban mobility.
The BMW CE 02 looks more like a scrambler, with huge front forks, but it's clear that the aim is to present something that appeals to more traditional motorbike buyers. BMW's first, proper, electric motorbike will follow in 2026, but until then the CE 02 offers a 11kW motor for a 95kph (59mph) top speed and a range of 90km (56 miles).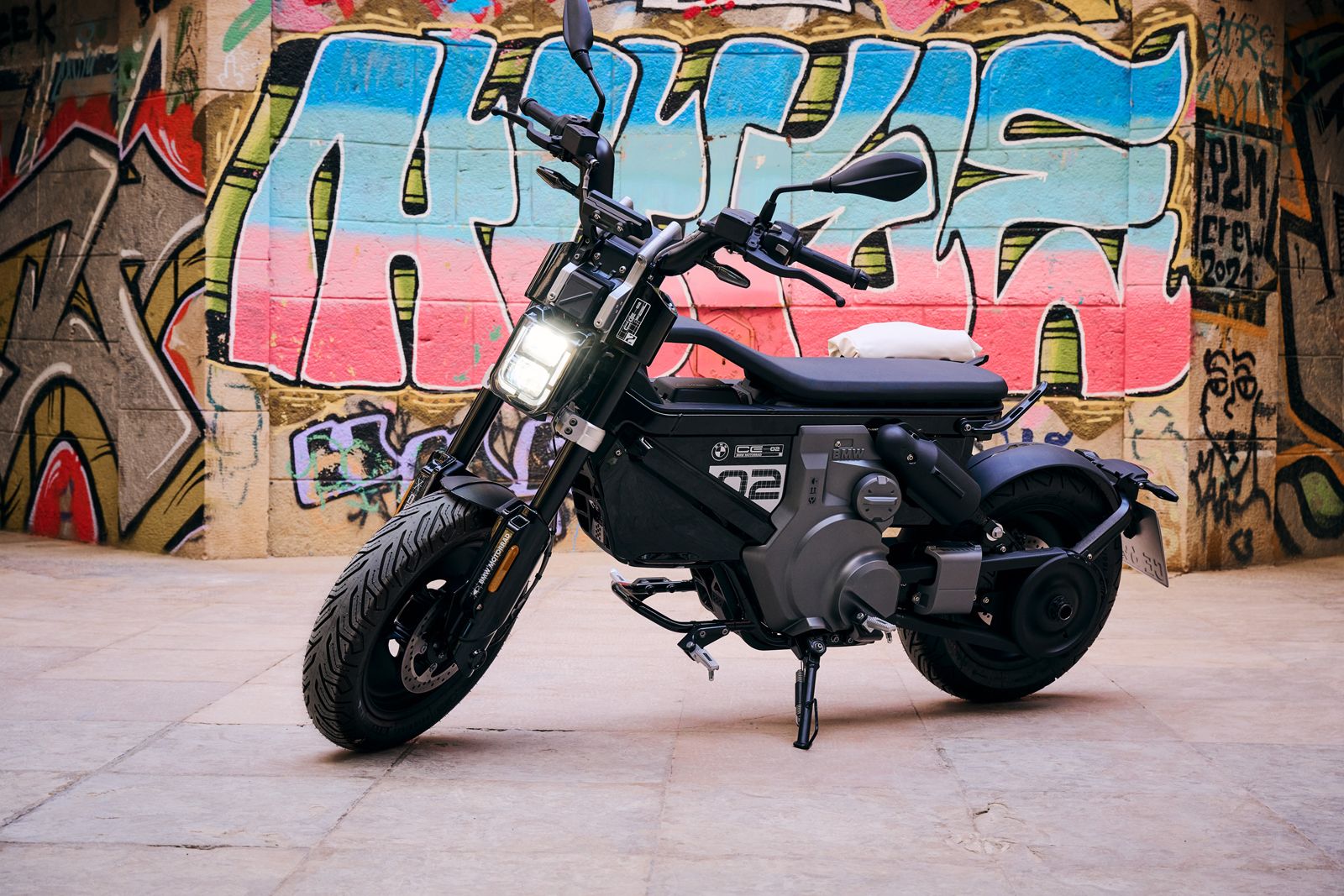 BMW
There's also going to be a "lite" version, with a 4kW motor, designed for younger riders or those on limited licences, depending on regional variations. This will give you a top speed of 45kph (28mph)
There's a 3.5-inch display and USB-C for charging your phone, but really, this bike is all about the looks, and BMW's desire to make two-wheeled urban mobility cool. There will also be a range of accessories and luggage for the bike – but what we don't have yet, is the price. It will be available in 2024.
Trending Products

.