Cowboy has made quite a name for itself in the world of electric bikes. The Cowboy 4 is one of the best-reviewed bikes out there, fusing advanced tech and simplicity in design – and that's been turned up a notch in the new Cowboy Cruiser.
As the name suggests, the Cruiser is designed for a more relaxed ride. That means embracing the "Dutch" riding position, a position that's more upright. That means a better posture on the bike for greater comfort, with raised and curved handlebars for a more natural hand position, reducing the load going through your arms.
This is supported by a wider saddle, relieving the pressure on your rear end, while the gearing has been adjusted too. Overall, it's a slightly less aggressive ride than the Cowboy 4. The company says that the changes have been made based on feedback from the urban riding community and one of the aims outside comfort, is to increase visibility on the road.
The new Crusier weighs 19.3kg, a little more than the Cowboy 4, and gives you 47mm tyres, wireless charging phone mount for the cockpit, with the Cowboy app there to give you navigation and other information – now powered by Google Maps.
There are loads of things to love about Cowboy bikes. From the integrated lights, to the subtle design, Cowboy bikes aren't just thrown together from off-the-shelf parts. Instead, you're getting an e-bike that's made from considered customised selections. That results in a more seamless look than you get elsewhere – and at first glance, you might not even know that it's an electric bike.
But you still get a removable battery, clever locking options and GPS tracking, with a huge part of the Cowboy experience coming down to software. That includes things like crash detection and anti-theft protection.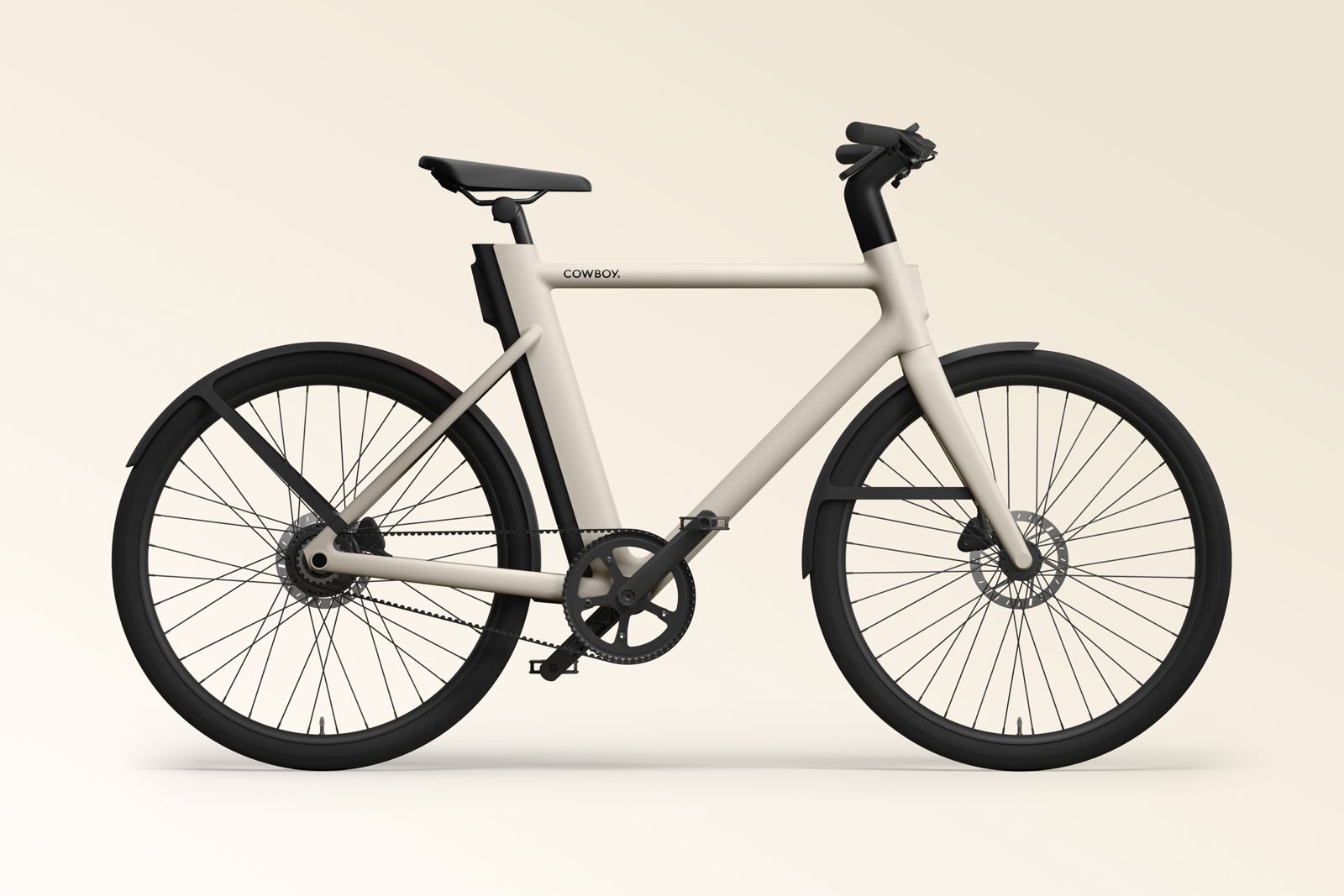 Cowboy
It's not just the launch of the new bike that Cowboy has to announce, as there's also a rebranding of the existing bikes in the range. The Cowboy 4 – a bike that we love – will now be known as the Cowboy Classic, while the step-through version will be the Cruiser ST.
"At Cowboy, we are focused on addressing those needs as we focus on rider-centric innovation; developing e-bikes and software in line with what our riders actually need, not just innovating for innovation's sake," said Richard Bone, design director at Cowboy. "This thinking is also behind our renaming strategy, making it easier and clearer for customers to purchase the model that's perfect for them. We are determined to increase the adoption of cycling by as many people as possible."
The new Cowboy Cruiser is available now and will be available for £2690, or €2990 in Europe.
Trending Products

.