Sitting under the Motorola Edge 40 Pro – called the Moto Edge+ (2023) in the US – is the Moto Edge 40. It's what's known as a sub-flagship handset, offering a range of compelling specs, but not quite in the top tier. It's the sort of phone that's designed to offer a premium experience without the premium price – and it appears to update the Moto Edge 30 Fusion, rather than the low-spec 2022 Moto Edge 30. Exactly what this phone might be called when it launches in the US we don't know.
The Moto Edge 40 plenty of appeal and having used it for the last month, this doesn't feel like a compromised phone.
Motorola Edge 40
There's plenty of appeal to the Moto Edge 40 with a quality build and the option for vegan leather finishes in two colours. This phone sits just under the flagship 2023 model, offering power, great clean software and loads of potential.
Pros
Great build and hardware
Plenty of power and fast charging
Great display
Design and build
Leather finishes in two colours
158.43 x 71.99 x 7.58mm, 172g (vegan leather)
IP68 protection rating
Leather has graced the rear of some phones in the past, including the Motorola Moto X way back in 2014, but not often out of the flagship category. The option for vegan leather immediately makes the Moto Edge 40 stand out in a sea of glass-backed devices. It keeps fingerprints away and elevates the overall aesthetic of the device, giving it something of a special feel, although after a month of use we've found some cosmetic damage to that leather – it will nick if you're not careful with it, but some might say that that adds character.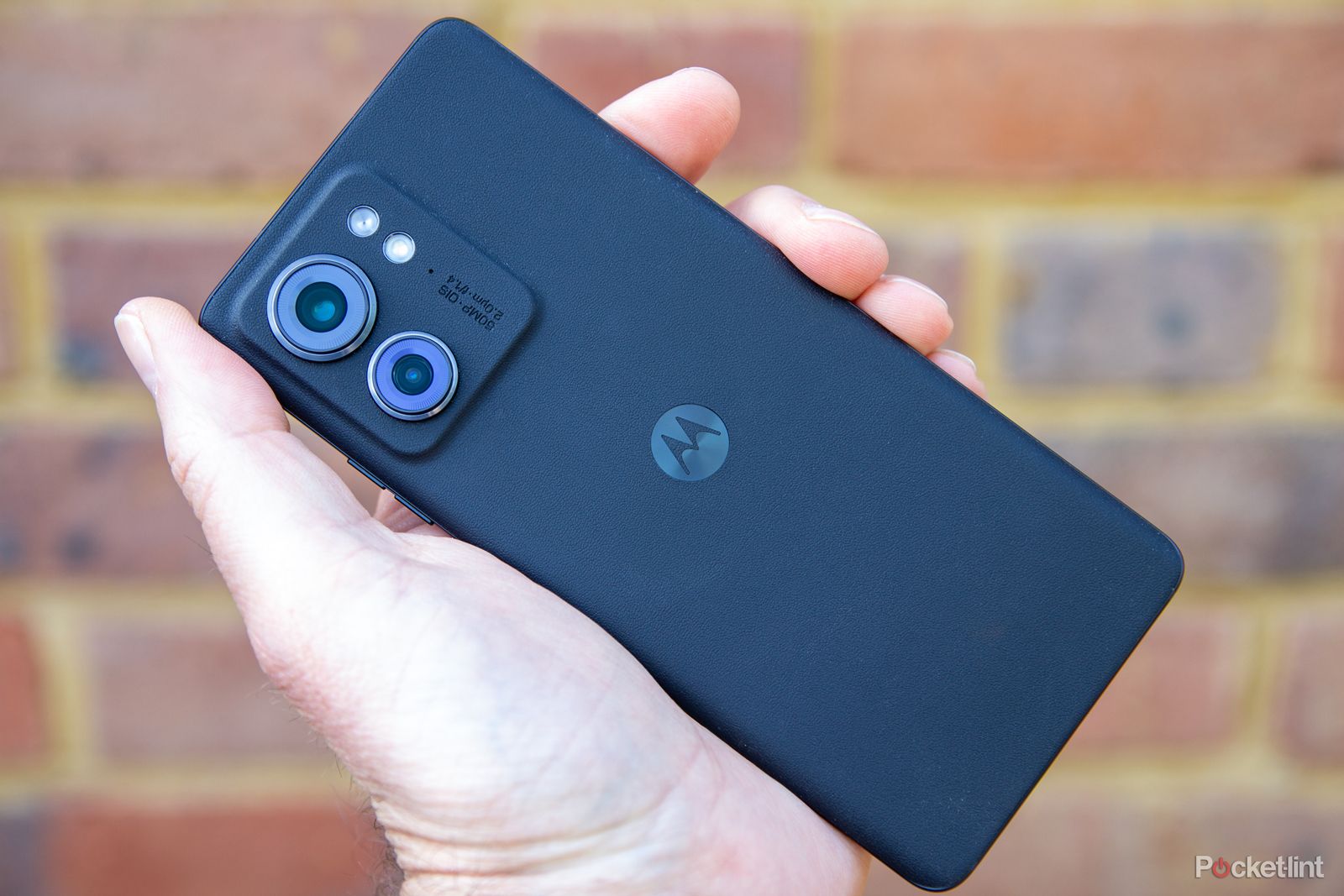 The camera bump is lovingly covered in this leather too, carrying two huge lenses which are more pronounced than Motorola's flagship, the Edge 40 Pro (or Edge+ 2023 if you're in the US). There are curves to the edges of the rear, meeting the curves of the screen at the edges for a high-quality finish. It's all protected with an IP68 rating, so it won't get damaged by water or dust.
The design is closely related to that of the Moto Edge 30 Fusion with the design and build much the same, but it boosts the waterproofing over the older phone which was only IP52.
The vegan leather finish is available on the Eclipse Black model (as pictured here), but we suspect the Nebula Green in leather is going to be popular too, while there's a more conventional Lunar Blue that has an acrylic back. The leather models are a couple of grammes heavier and a few tenths of a millimetre thicker, but we think that's a trade worth making.
There are stereo speakers on the Moto Edge 40, with one on the base and one set into the top of the screen, offering Dolby Atmos audio and attempting to widen the soundstage. These speakers put in a good showing for themselves, with appreciable volume offering good performance when gaming or watching movies without a headset.
Display and hardware
6.55in, 2400 x 1080, HDR10+, 144Hz
MediaTek Dimensity 8020, 8GB, 256GB
4400mAh, 68W wired, 15W wireless
There's a 6.55-inch display on the front of the Moto Edge 40, which curves off to the left and right edges and has a punch hole for the front camera in the centre top. It's a plastic OLED type display, with a refresh rate of 144Hz. The refresh rate can be adjusted, with an auto setting, as well as 60 or 120Hz. If you want 144Hz, you'd have to select that specifically, as it's not covered by the range that auto refresh would cover. It's also debatable whether there's really a need – so check your games to see if they are supported before you opt for it.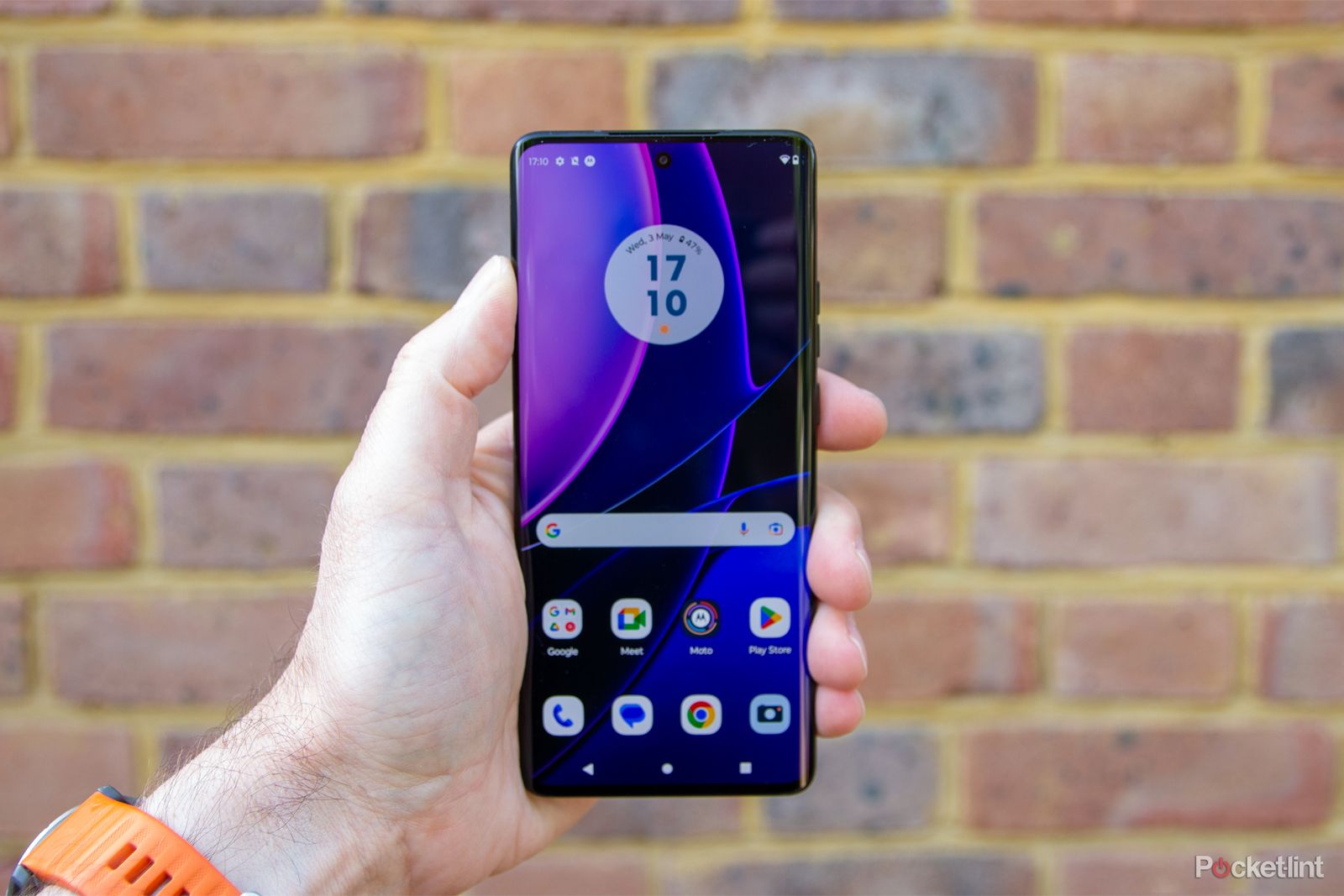 Iit's a nice vibrant display with rich colours, very much like the larger sibling the Moto Edge 40 Pro. It's not the same display, however, as the flagship supports Dolby Vision and this display doesn't appear to be Vision certified, only HDR10+. Still, it will give you that HDR boost when watching content and I've found it a great display in daily use. There's a peak brightness of 1200 nits which is impressive, and sees this phone cutting through reflections when you step out into bright sunshine.
Powering the phone is the MediaTek Dimensity 8020. It's backed up by 8GB RAM and 256GB storage. This is one of the reasons this is a sub-flagship device, and often manufacturers will turn to MediaTek when they want a more affordable phone. The Moto Edge 30 Fusion offered Snapdragon 888+ hardware and the Dimensity 8020 is around the same sort of level, but it's newer. It also delivers flagship level performance and the fact that it's MediaTek rather than Snapdragon shouldn't be an issue for you. Playing plenty of Call of Duty Mobile saw this phone putting in a great showing for itself.
There's one area where I think it could be better: when hotspotting on this phone, I found it would often say there was no connection, when the phone was still connecting data services with no problem. That would mean that I sometimes had to cycle the hotspot on and off to stay connected – but this might not be a feature that everyone needs to use.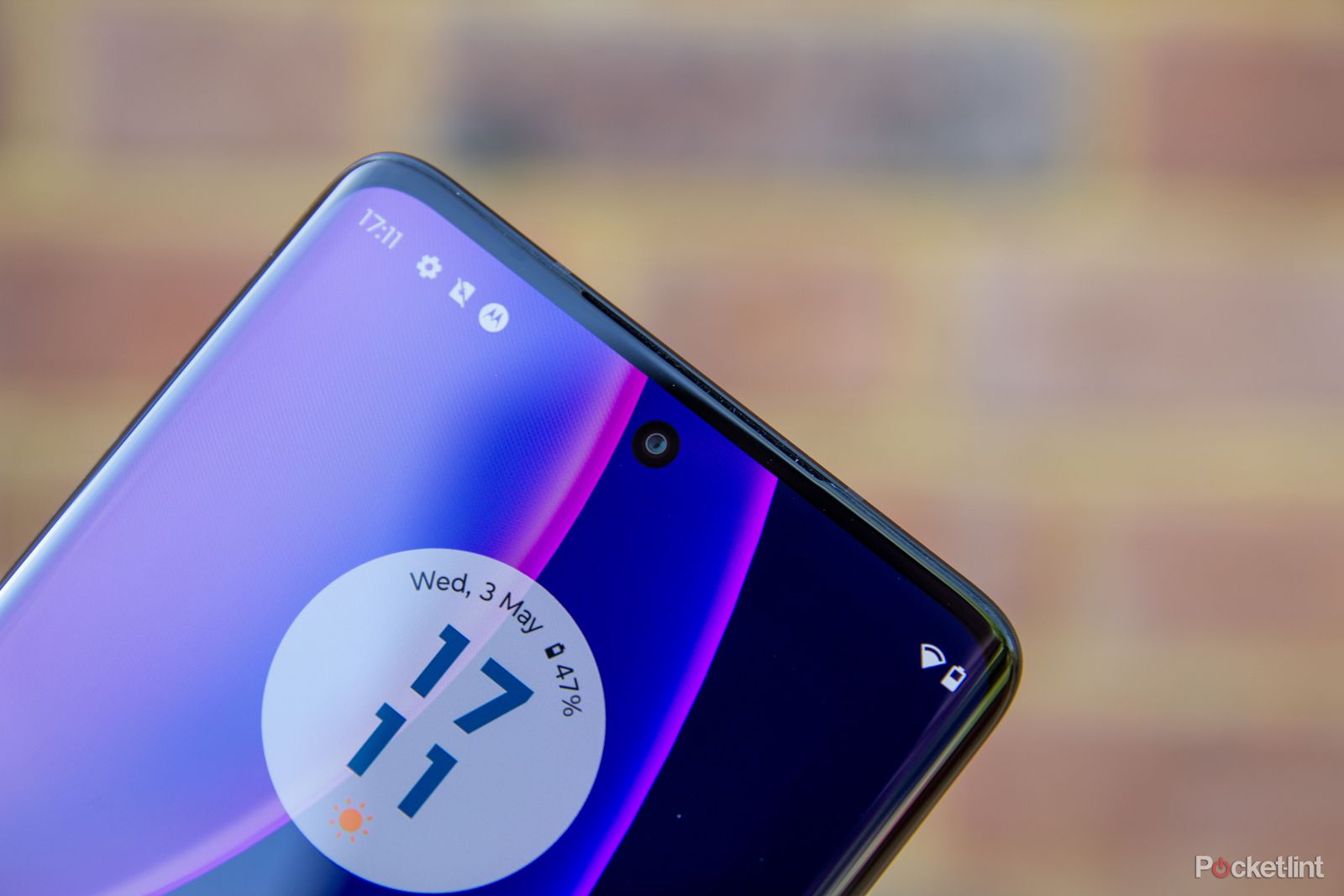 There's a 4400mAh battery with 68W wired charging and 15W wireless charging. There's 68W TurboPower charger included in the box, so it will be fast to recharge your phone when you're dashing out of the house. That's one thing that's a blessing: while it's not as fast as the larger Moto Edge 40 Pro (which is 125W), you can connect this phone and in the time it takes to have a quick sandwhich, you'll be charged and ready to go. It can get hot when charging at higher speeds, especially when hotspotting as mentioned above, so don't be surprised to find some warming when stressing the phone.
Cameras
Main: 50MP, 1/1.5in, f/1.4, OIS
Ultrawide: 13MP, 1.12µm, f/2.2
Front: 32MP, f/2.4
The cameras on the Moto Edge 40 take a step down from the Moto Edge 40+, firstly losing the telephoto option, but also switching to lower resolution sensors for the ultrawide and selfie cameras. While there's still a 50-megapixel main, but it doesn't give quite as impressive results as the flagship phone – or indeed some cheaper phones like the Pixel 7a.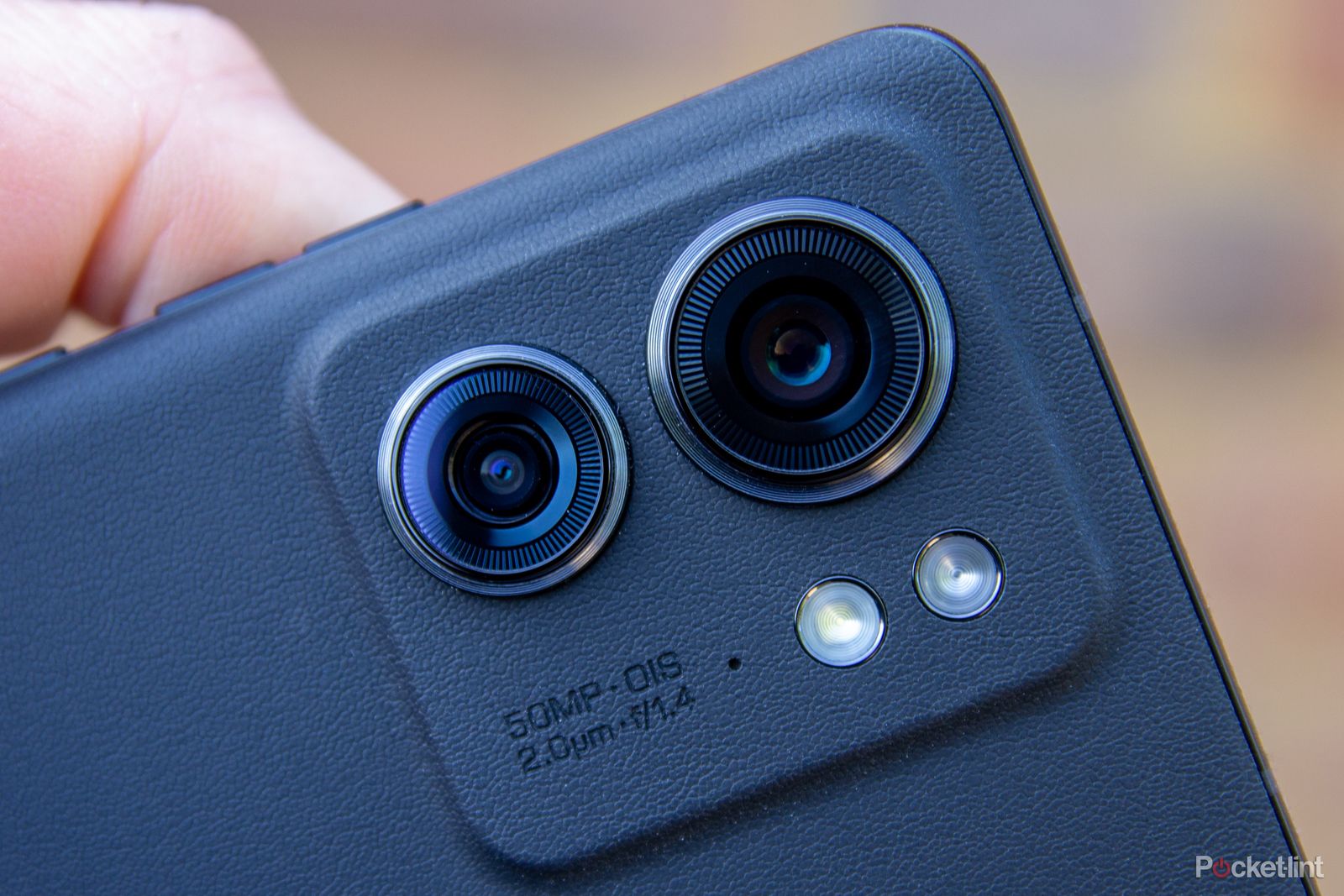 However, the main camera is offering a really wide aperture, wider than average at f/1.4. That's designed to let in more light in low light conditions – where the Edge 40 is reasonable but certainly not best in class – but it can also result in a rather shallow depth of field, especially noticeable if you get a little too close to your subject – see the bowl of pasta as an example below. Returning to low light performance, the Edge 40 can get a little noisy pretty rapidly as the light drops – it lacks the sort of processing that Google puts into its phones with Night Sight to get the best out of low light photography. It can also struggle with white balance indoors under artificial lighting, making things look a little yellow.
The ultrawide camera will also double as a macro camera, so you'll be able to get ultra close as well as ultra wide, but the lack of an optical telephoto means you'll have to use digital zoom if you want to get closer to the subject – with up to 8x digital zoom offered. That digital zoom isn't great, so it's best avoided, but on the whole, this is a capable camera system that will serve most users pretty well.
The front camera is ok, it's not the best. While it will pick out edges for portrait modes, it can get blown out in bright conditions – something to watch out for. There are a range of clever functions packed into this camera, including the horizon lock for video that does and awesome job of stabilising things and is ideal for action sports for example. Video is also boosted with a video bokeh function, while there's also a VLOG mode to capture a scene and your reaction at the same time.
Software
Android 13
2 OS updates, 3 years security
The Motorola Edge 40 launches on Android 13 and is expected to have two OS updates and 3 years of security updates. That's not the most impressive support, meaning that this phone won't get updated for as long as the flagship model does. The thing I like about Motorola's approach to software is that it keeps it pretty clean, close to the sort of experience you might get from the Pixel 7: indeed, this phone might be seen as something for a rival of that Google device.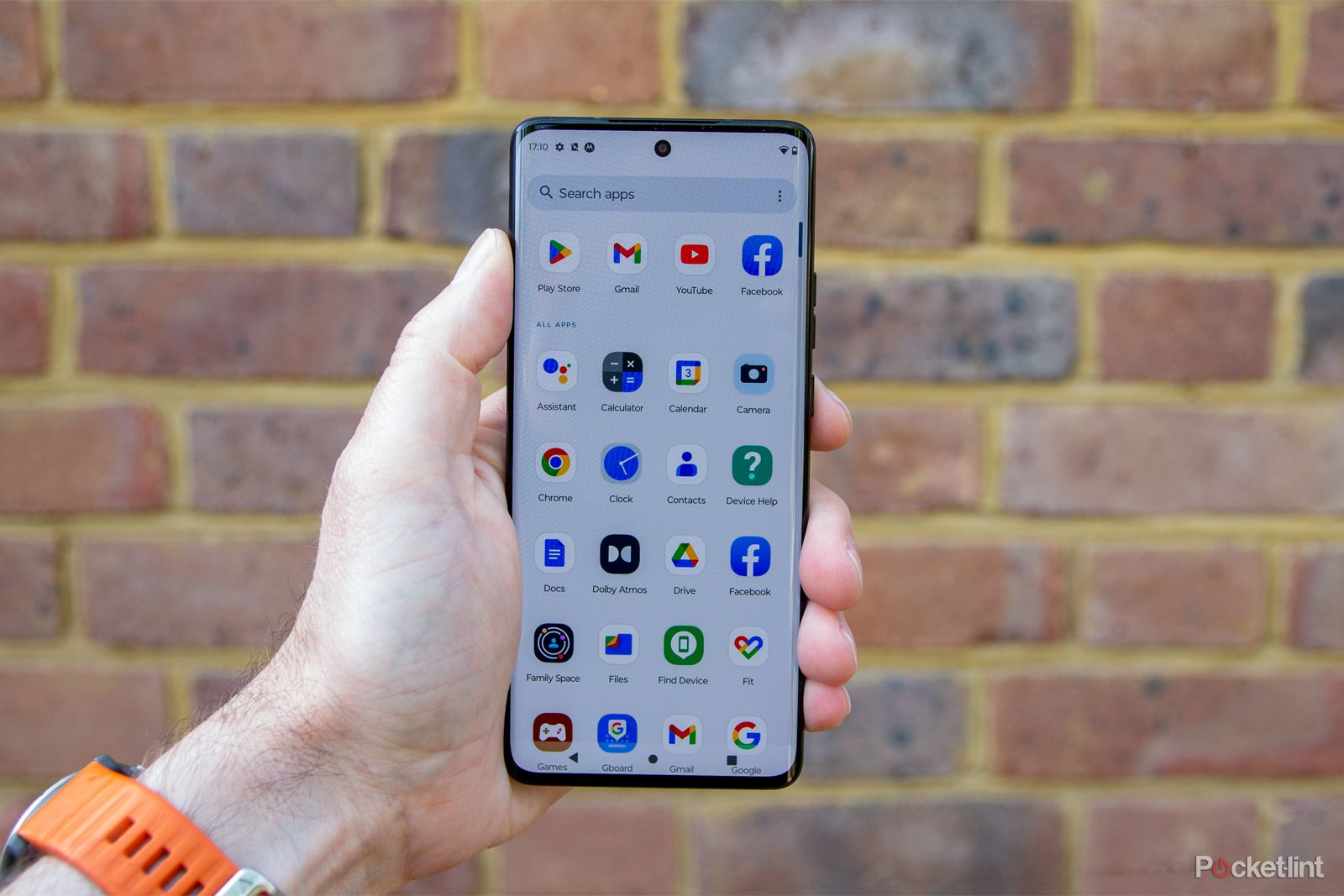 That means that Google apps and services are front and centre, there's no duplication of these apps, but there are some preinstalled apps, like Facebook, Mistplay and Word Trip, while Motorola bundles in a couple of apps for Dolby Atmos, Family Space, Moto Secure and Motorola Notifications. There's also a main Moto app, but this appears to only exist to point you towards other parts of the phone.
On the whole I've found the performance of the Moto Edge 40 to be great. It's a smooth running phone and on the software front I've had no issues with it.
Verdict
The Motorola Edge 40 step up in positioning over the Motorola Edge 30, instead looking more like an update of the Edge 30 Fusion. This makes it closer to the flagship Edge 40 Pro, which is perhaps reflected in the asking price. At this price, it's designed to undercut flagship phones without too many compromises in performance – and in reality, there aren't too many compromises. This phone runs smooth, charges fast and puts in a good showing for itself. If you're looking for a compact smartphone offering great performance, then it's certainly worth considering the Edge 40.
The camera isn't at the top of its game, but for most people I think it will cater to their needs. Aligned alongside the Moto Edge 40 Pro – and then the Razr 40 models – Motorola has a great selection of phones for 2023.
Trending Products

.