LG has had a long-standing commitment to OLED TVs. It was one of the first manufacturers to release them on a wide scale, and now LG Display is the manufacturer making the vast majority of OLED panels for other TV makers, too.
The company certainly has a wide range of OLED televisions these days and you'll often find models at various price points. In fact, they are often priced pretty competitively towards in the lower ranges, so an OLED TV is no longer prohibitive to those on more humble budgets.
Here we look at the highlights of the ranges available in 2023, including those you can buy right now and some you might want to save up for.
Our recommendations: Which is the best LG OLED TV to buy?
LG's OLED TVs have been among our favourite TVs of the year, in every year since they launched. In 2022, in fact, the LG C2 won our TV of the year award – and we think it offers terrific value a year on. So that along with two of its 2023 TVs are our top picks this year.
LG C2 OLED

$1200 $1500 Save $300

The LG C2 is a 2022 model that still has a lot to love. It offers the first generation of LG's evo panels, which deliver brighter pictures than LG's 2021 OLEDs, making them a better fit for rooms with more ambient light. It's also great for gamers with a full complement of 4K/120Hz HDMI inputs.

LG/Pocket-lint

LG C3 OLED

The LG C3 OLED replaces the LG C2 for the company's 2023 TV line up, and while there haven't been the same strides forwards in performance this year, it is still bound to appeal for those wanting 2023 tech without the G3's prices.

LG/Pocket-lint

LG G3 OLED evo

The LG G3 brings some significant improvements on last year's G2, particularly in the brightness stakes. Micro Lens Array panel technology means it could be as much as twice as bright, which will be great for HDR, plus it packs new picture processing tech to improve colour accuracy.
While the trio above are our favourite picks, LG's OLEDs are easily some of the most recommendable TVs you can buy, and whether you pick up a 2023 model or bag an older one, you're unlikely to be disappointed. Here are some more details on those above as well as the rest of the range, including some older models you can still buy.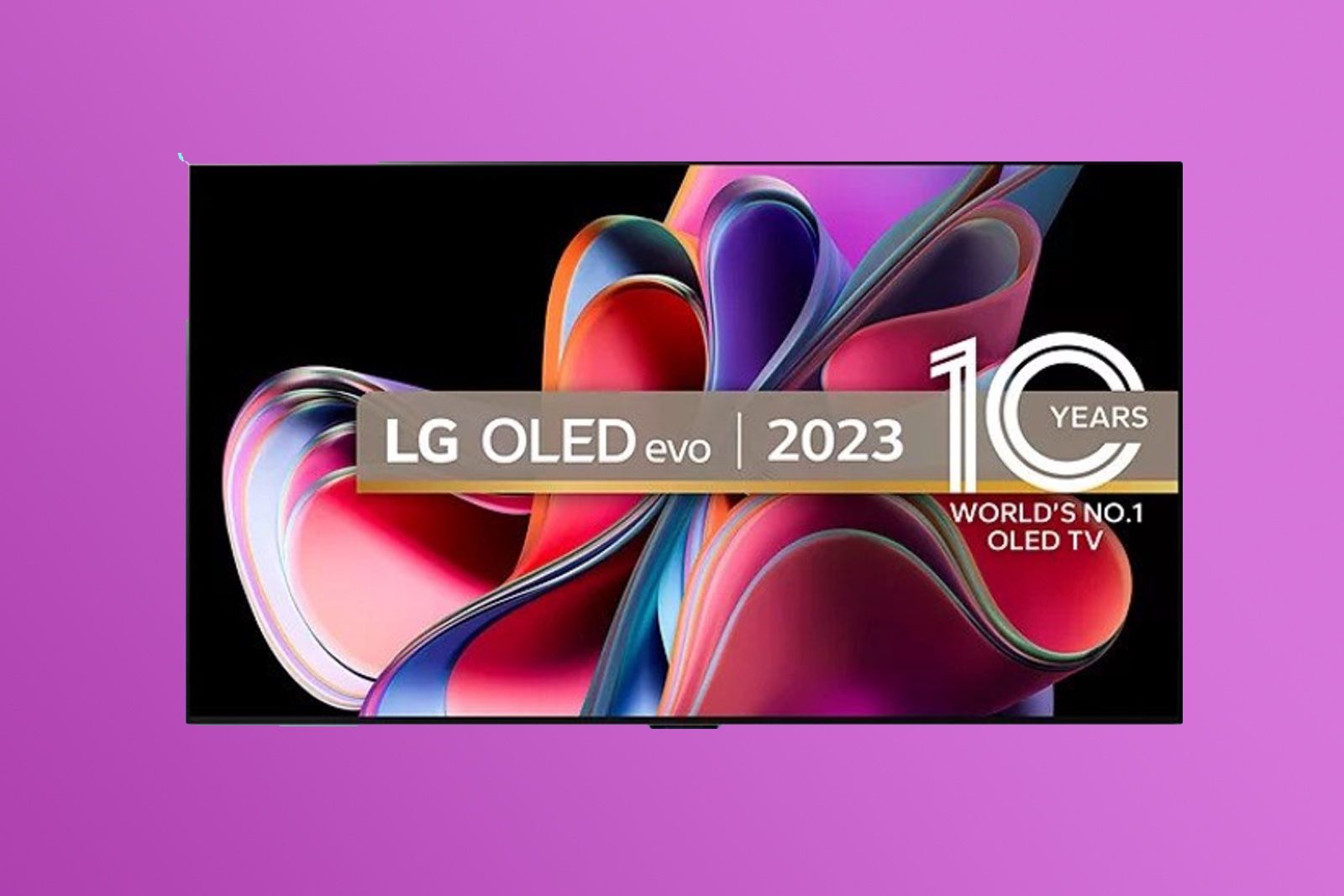 LG/Pocket-lint
LG G3 OLED evo
The very best LG TV you can buy
The LG G3 is the flagship 4K OLED for 2023, and brings with it some suitably flagship tech to set it apart from the cheaper sets in the range. If you care about the very best in picture quality and have the budget to spend on it, the LG G3 is absolutely worth the extra outlay.
Screen sizes: 55in, 65in, 77in, 83in, 97in
OLED, 3840 x 2160 pixels, Dolby Vision IQ, Dolby Atmos, HDR10, HLG, Filmmaker Mode
The LG G3 OLED has big flagship boots to fill, considering how great last year's G2 OLED was – but our review confirms it fills them and then some. The strides forward this TV has made in 12 months is not something we are used to seeing in OLED technology, and the results are just simply gorgeous.
That's in large part thanks to the new Micro Lens Array (MLA) technology, powered by the α9 AI Processor 4K Gen 6, that helps to reduce light loss and improve efficiency.
The result is a boost in light output from the screen towards the viewer, and means an even brighter screen than last year's accomplishments. Combined with LG's beefed up Brightness Booster Max algorithm, it's claiming up to a 70 per cent increase compared with traditional OLEDs – like this year's LG B3.
Certainly the brightness the G3 manages is unlike anything we've seen from OLED before, and really takes the fight closer to LED displays – which have traditionally been capable of much brighter displays – than ever. Combine this with fantastic colour handling and superb detail retrieval and you have a fantastic TV that has serves up very little to complain about.
The only thing worth pointing out some is that this TV is made to be wall mounted, thanks to its Zero Gap design, and as such there is no stand in the box. If you want to put it on a TV stand, you'll need to buy one separately.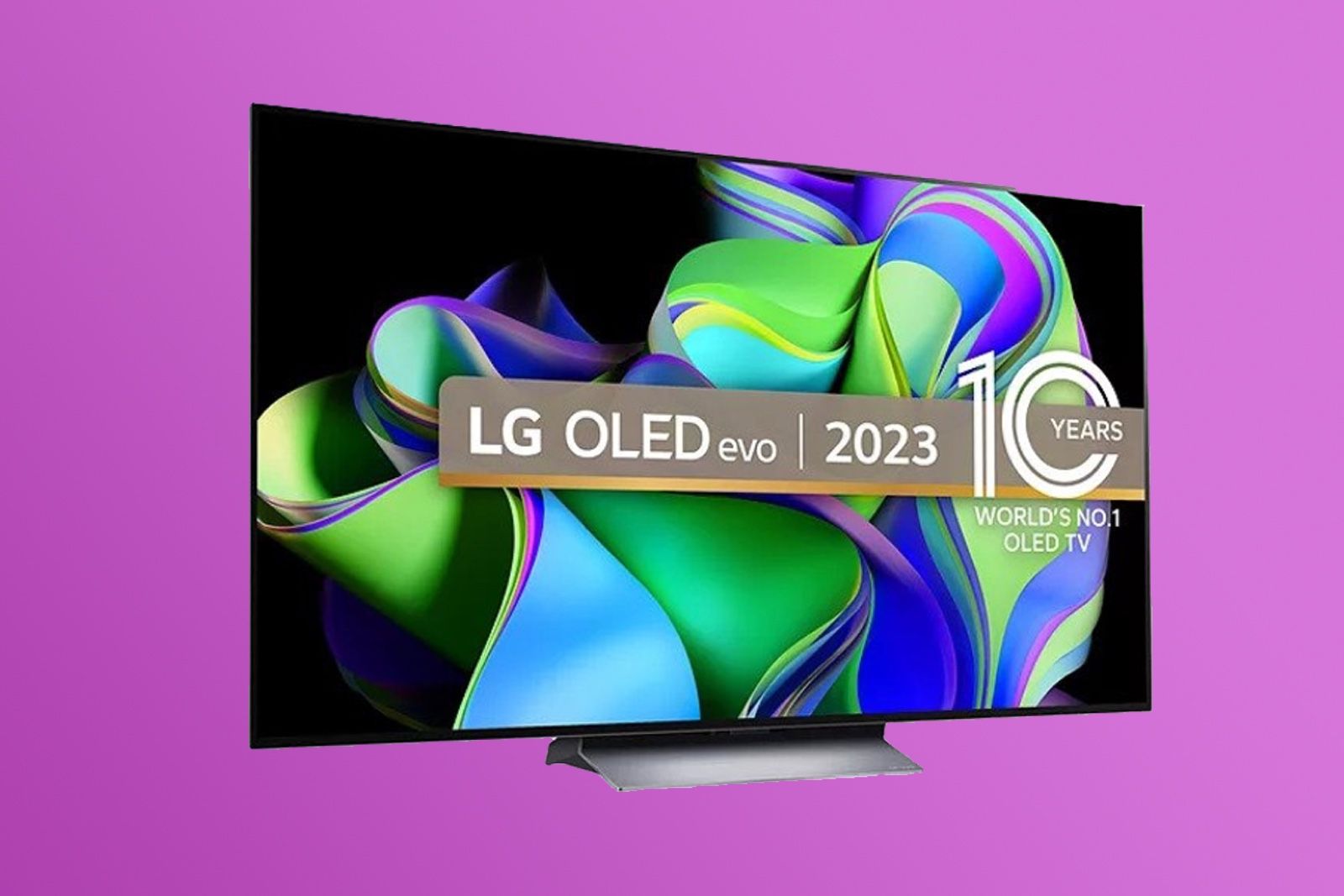 LG/Pocket-lint
LG C3 OLED
A good middle ground option
LG's C Series has been the company's best-selling range for years, and the C3 is going to be no different. There may not be such a stride forward from the C2 this year as in previous years, but it still a great option for those that need to balance out performance and price a little more carefully.
Screen sizes: 42in, 48in, 55in, 65in, 77in, 83in
OLED, 3840 x 2160 pixels, Dolby Vision IQ, Dolby Atmos, HDR10, HLG, Filmmaker Mode
With such great TVs from LG's C Series in ranges past, a lot of eyes will be on the LG C3 OLED this year. And while there aren't such obvious strides forwards this year, it still delivers a great performance with little to grumble about.
Like the G3, the G2 and some of the C2 sizes, it uses LG's OLED evo panel, which is capable of greater brightness than conventional OLEDs. This is coupled with LG's proprietary Brightness Booster tech, which uses clever algorithms to improve brightness, while ensuring dark areas of the screen continue to be deep and involving. It should get slightly brighter than last year's C2 but there isn't loads in it.
There's the new α9 AI Processor 4K Gen 6 running the show, which should bring with it some picture performance improvements, and a suite of HDMI 2.1a ports to ensure you can feed it the best source material – be that gaming or otherwise.
There's a boost to the AI Sound Pro feature this year too, which is now capable of virtual 9.1.2 surround sound from the TV's speakers. Team it with an LG soundbar and you'll also unlock WOW Orchestra, which teams together the drivers in the TV and the soundbar for a fuller, punchier and more direct sound.
There may not be such a jump forward in the C3 from the C2 this year, but it's still bound to be a popular buy.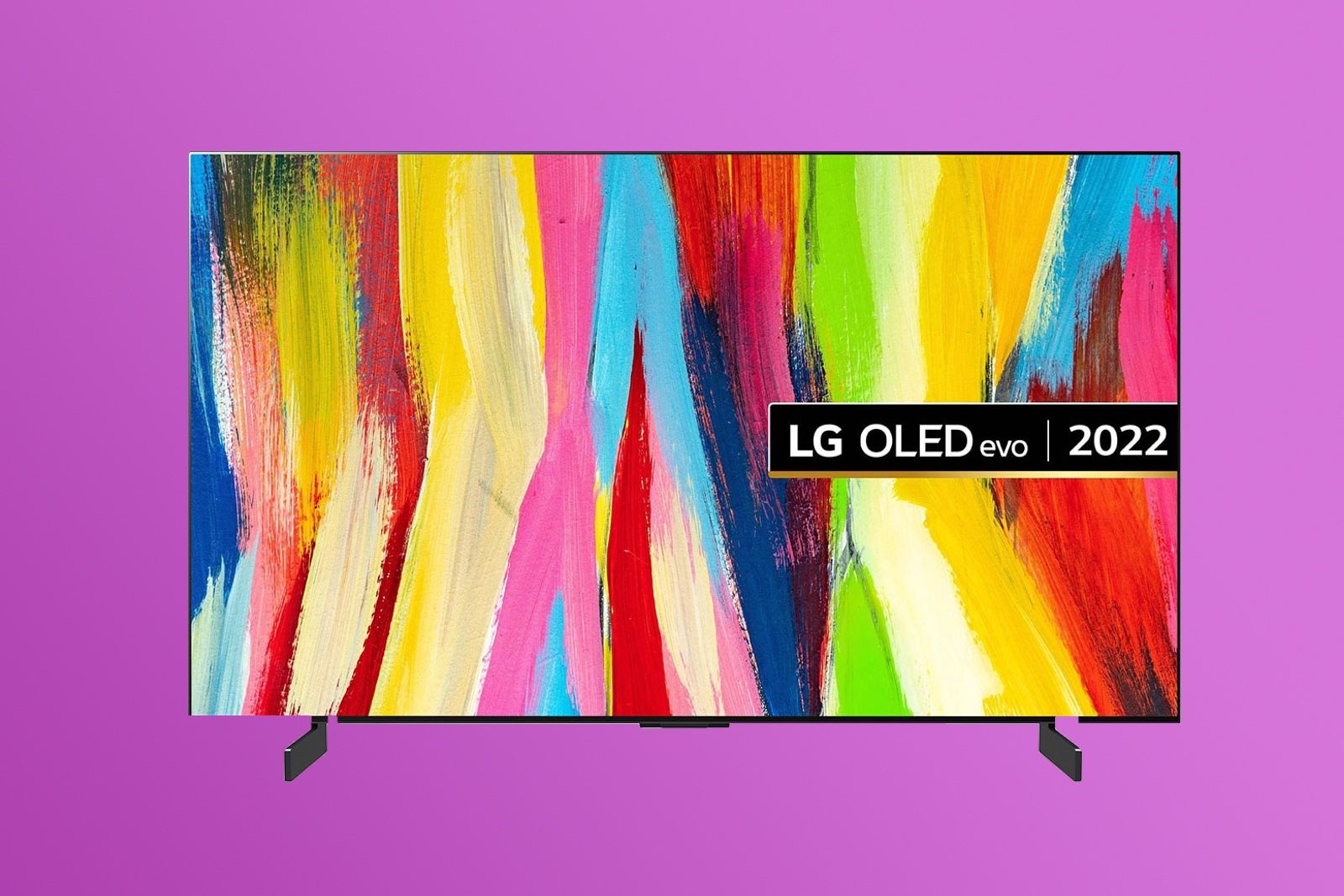 LG/Pocket-lint
LG C2 OLED
Our favourite TV of 2022
$1200 $1500 Save $300
LG's C2 was our TV of the year in 2022, and for good reason. Its brighter panel makes a huge difference to its performance, particularly in ambient light, and we love how cinematic it looks with 4K content. It does a great job with upscaling too, though, so HD and even SD content is safe here as well. Best of all it offered all of this at a price its competitors couldn't come close to, making it a bit of a no brainer.
Screen sizes: 42in, 48in, 55in, 65in, 77in, 83in
OLED, 3840 x 2160 pixels, Dolby Vision IQ, Dolby Atmos, HDR10, HLG, Filmmaker Mode
The 2022 LG C2 OLED TV comes in many sizes, with some of the models also featuring the same OLED evo panel as the G2 above.
They also run on the α9 Gen5 AI processor and covers all the tech above to boost the visuals on the screen, along with support for 120Hz. There are four HDMI 2.1 too, making it a great TV for gamers as well.
There are different stands depending on the size you choose – and the new 42-inch model intorduced with the C2 means there's a premium OLED TV at a smaller size, ideal for bedrooms.
Considering the relatively small improvements between the C3 and C2, you may find the C2 a compelling buy if you can find a good deal on it at your preferred screen size.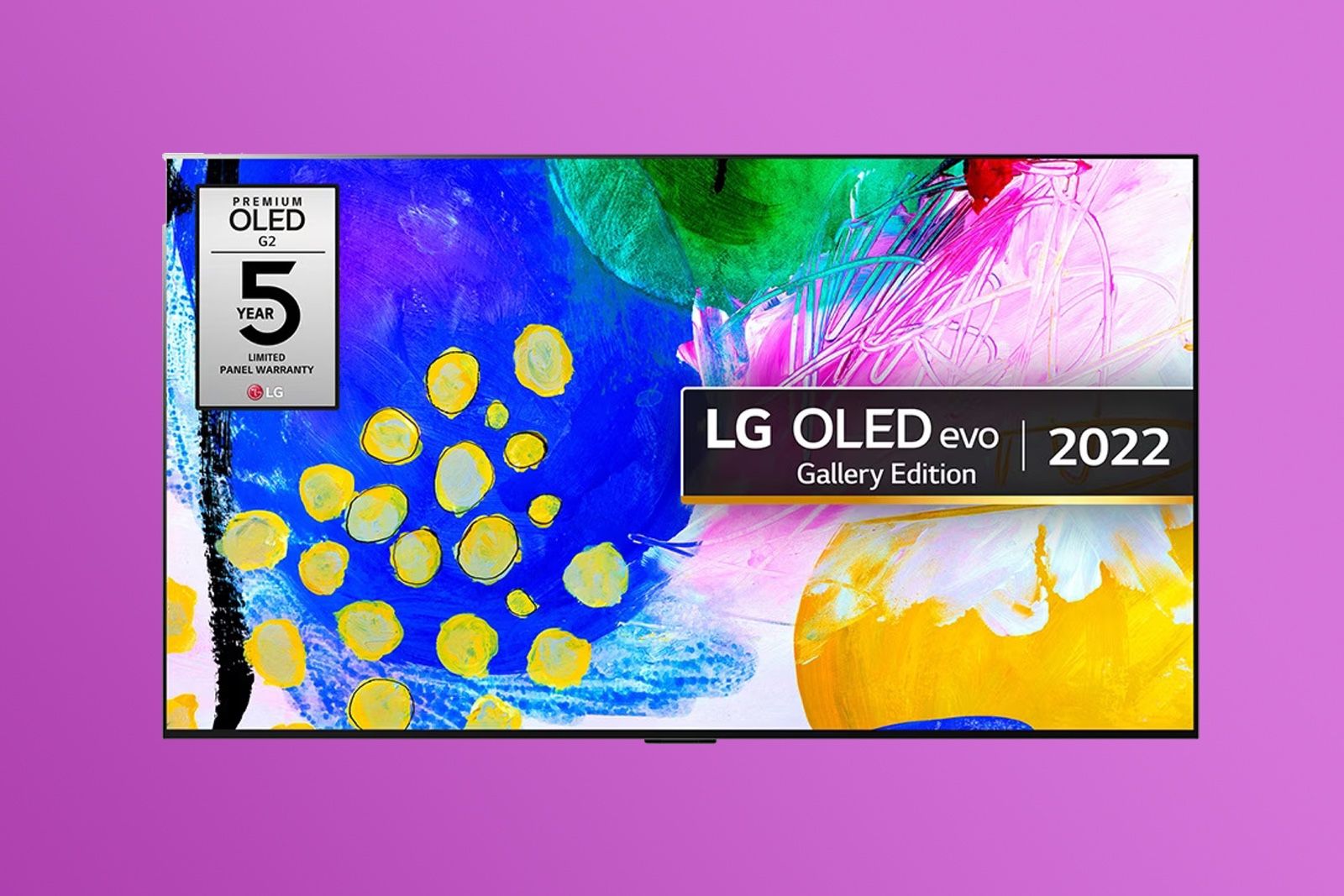 LG/Pocket-lint
LG G2
Great value
If you're not bothered by the new brightness tech that's been pumped into this year's G3, you might be able to find last year's G2 at a great price.
Screen sizes: 55in, 65in, 77in, 83in, 97in
OLED, 3840 x 2160 pixels, Dolby Vision IQ, Dolby Atmos, HDR10, HLG, Filmmaker Mode
LG's 2022 TV flagship is the G2 OLED evo. It features LG's 2022 α9 Gen 5 AI processing technology, which – at launch – enabled higher brightness than its TVs had managed before this, although its 2023 G3 of course overtakes this by some stretch.
Still, if your budget doesn't stretch to this year's offering, a look to the G2 might not be a bad idea if there are good offers to be had. In particular you'll reap the benefits buying here instead of the C Series if you have a very bright room.
AI Sound Pro renders virtual 7.1.2 surround sound from the built-in speakers, while webOS smart functionality includes the ability to stream what's on one LG TV to another, including satellite and cable broadcasts.
LG also doubles down on gaming with its 2022 generation OLED TVs and onwards. A game optimiser menu gives access to the relevant settings at the click of just one button, and there is a sports mode for FIFA and the like too.
You also get up to four HDMI 2.1 ports – not something all TVs manage – so you aren't short on connections for 4K/120Hz support.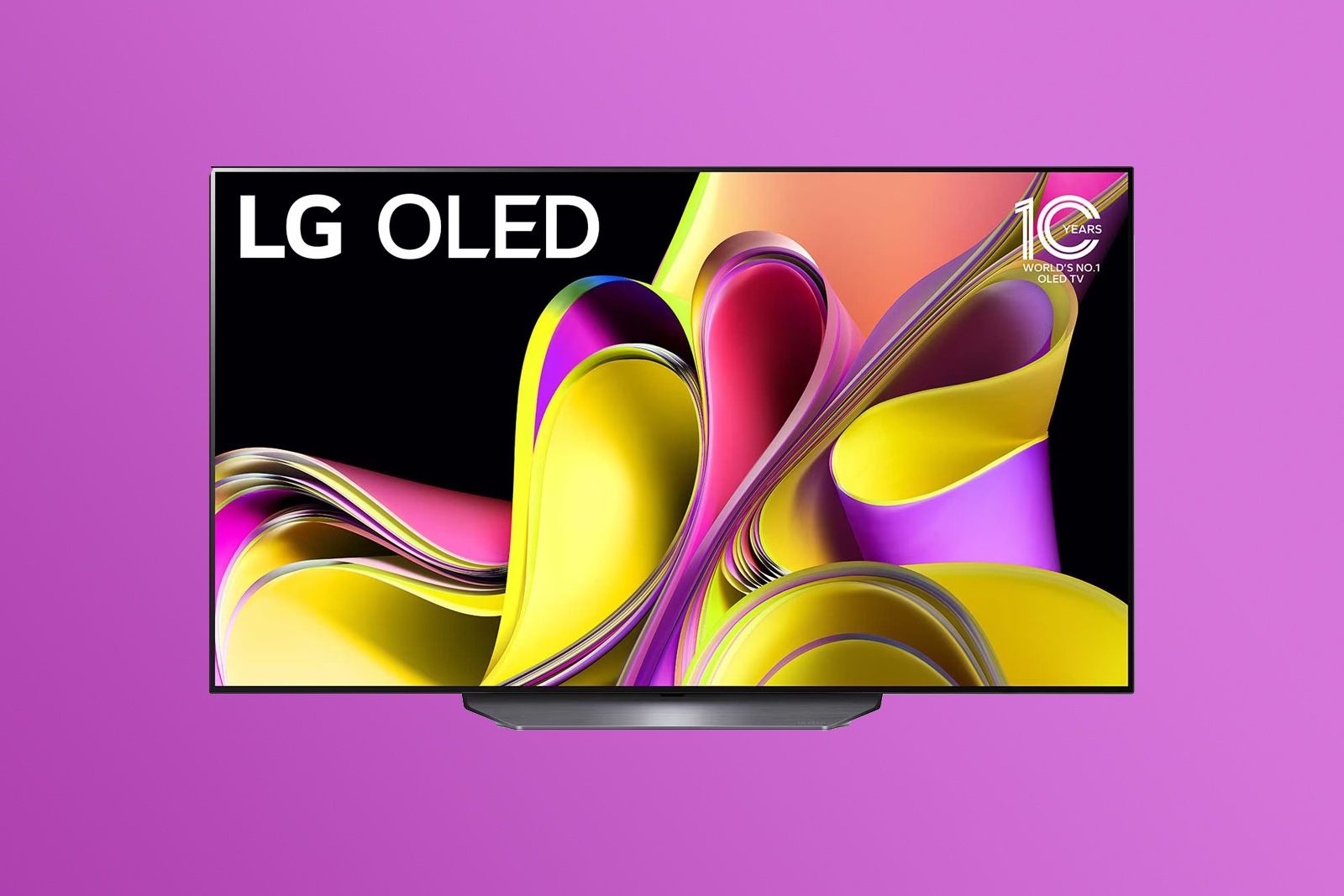 LG/Pocket-lint
LG B3 OLED
Great for tight budgets
$1399.99 $1699.99 Save $300
LG's B3 will be the entry-level model in many countries – though some will also get the A3. Both use a traditional OLED panel, which is not capable of the brightness that sets like the C3 or G3 are capable of. You will get that reflected in the price, but with OLED tech moving forward so brilliantly, it would seem a shame to invest in older generation tech at this stage.
Screen sizes: 55in, 65in, 77in
OLED, 3840 x 2160 pixels, Dolby Vision IQ, Dolby Atmos, HDR10, HLG, Filmmaker Mode
We haven't been able to catch a glimpse of the LG B3 yet this year, but this will be the entry level set for the US and UK, and will offer a traditional 100/120Hz OLED panel, without the brighter evo tech.
This will also be joined by a less powerful processor – LG's α7 Gen 6.
The combination of the two will have an impact on picture quality, but also on price – you can probably save around £200, but maybe as little as $100 in the US, between the B3 and the improved C3. Which makes it a no brainer to us on which is the smarter choice…
However, if your budget is super strict and you'll be watching in a dimmer room that won't need the brightness improvements, the B3 may be worth a look.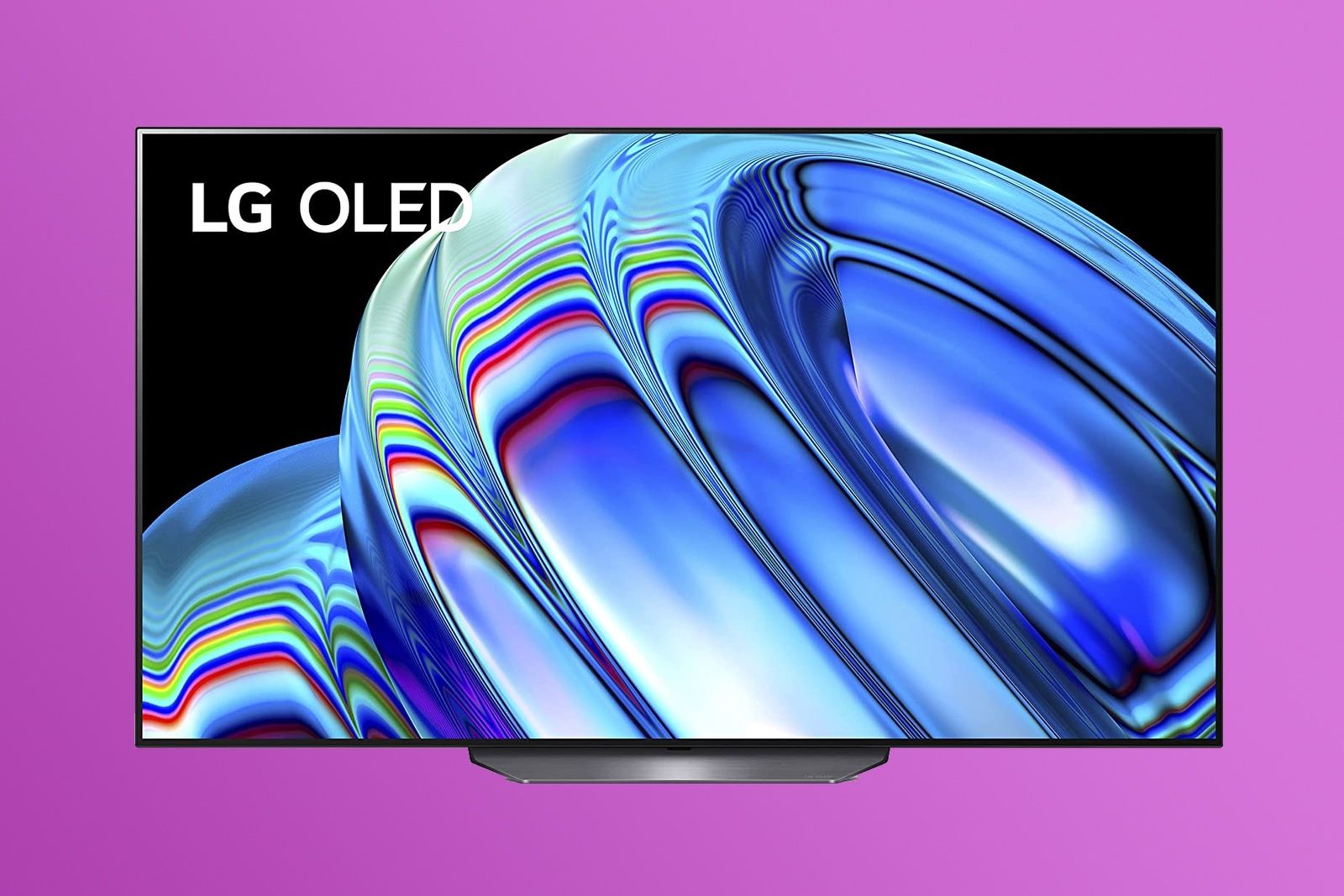 LG/Pocket-lint
LG B2
Big screen, small prices
$999.99 $1099.99 Save $100
The LG B2 follows the same pattern as this year's B3, in that it is a traditional OLED panel, with none of LG's brighter evo tech built into it. There was a larger price difference between the B2 and the C2 last year though, so you may find big screen sizes nearer the $1000 mark.
Screen sizes: 55in, 65in, 77in
OLED, 3840 x 2160 pixels, Dolby Vision IQ, Dolby Atmos, HDR10, HLG, Filmmaker Mode
You know the drill by now. The LG OLED B series is more affordable than the C and that's because, while offering a great 4K OLED panel, it uses the traditional OLED technology and an older processor, the α (Alpha) 7 Gen5 AI.
It still supports a full range of technologies, with Dolby Vision IQ, HDR10, HLG and Filmmaker Mode all supported, as well as Dolby Atmos. But the sound system in this TV is 20W from a 2.0 speaker arrangement – you'll need an Atmos system to hear the benefits of the sound processing on board.
Like all the LG TVs above, the B2 has 4 x HDMI 2.1 ports, as well as offering a 120Hz display.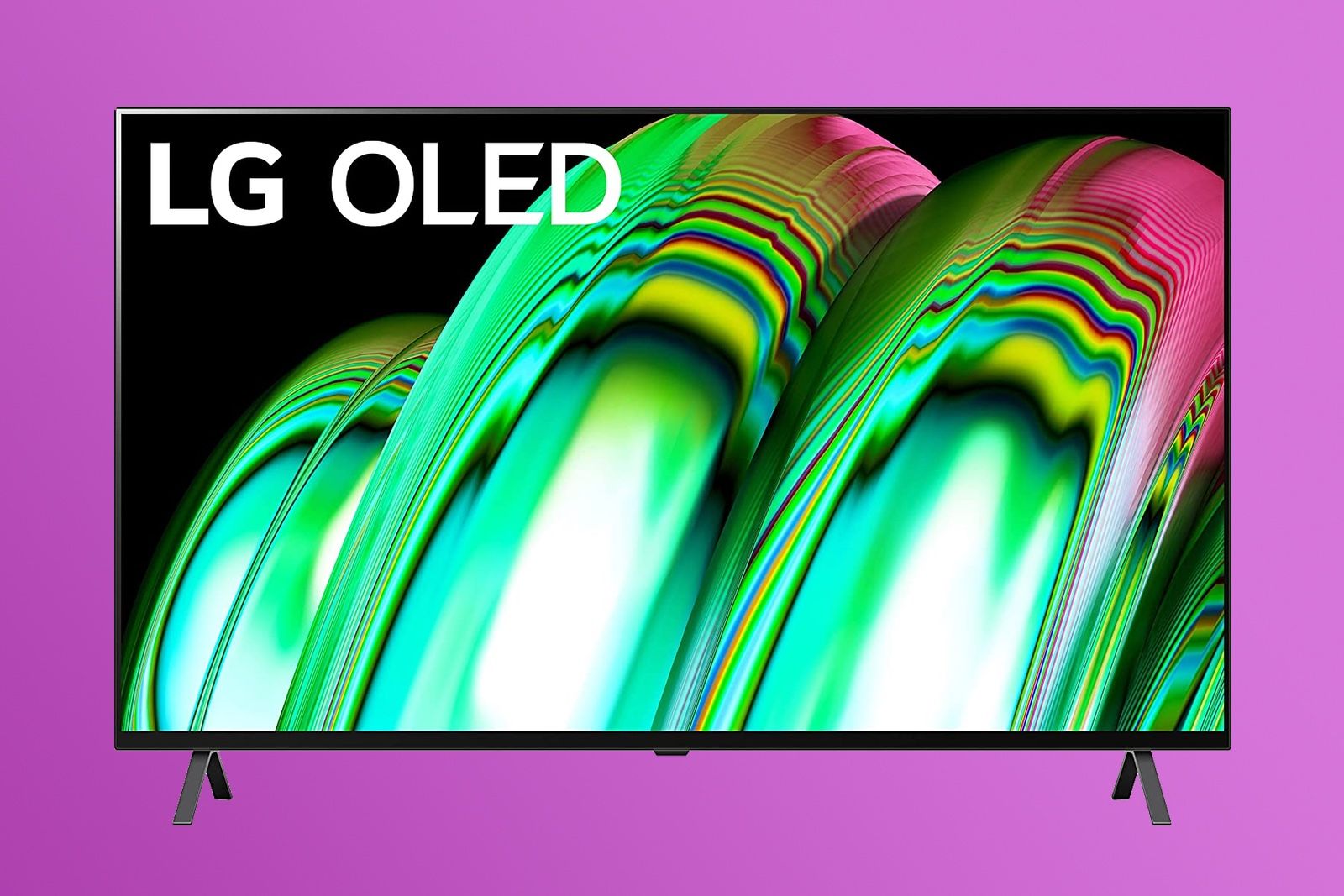 LG/Pocket-lint
LG A2 OLED
Basic but budget
$1050 $1700 Save $650
LG's A2 is the entry-level OLED model for 2022, and while it scrimps a fair bit on features and performance, if you're really keen for an OLED TV, you should be able to pick it up for a lot cheaper than the other sets in the range.
Screen sizes: 55in, 65in, 77in
OLED, 3840 x 2160 pixels, Dolby Vision IQ, Dolby Atmos, HDR10, HLG, Filmmaker Mode
The LG A2 OLED is the set we don't have an equivalent of in many markets, in 2023.
As you might expect, you'll see further performance cuts on the B2, including a 60Hz refresh rate – so this isn't a TV that's going to suit gamers wanting top performance.
Otherwise, it offers a full range of TV tech to make your visuals look great, with at 4K resolution, Dolby Vision IQ, Filmmaker mode and all the rest, but like the B2 OLED, it uses the α7 Gen5 AI.
It's more affordable, but it's also slightly less premium with a more simple stand. Just be sure that the difference between this and the B2 – or even the C2 for that matter – makes sense at the screen size you want. At the time of writing, some came very close indeed.
LG 8K OLED TVs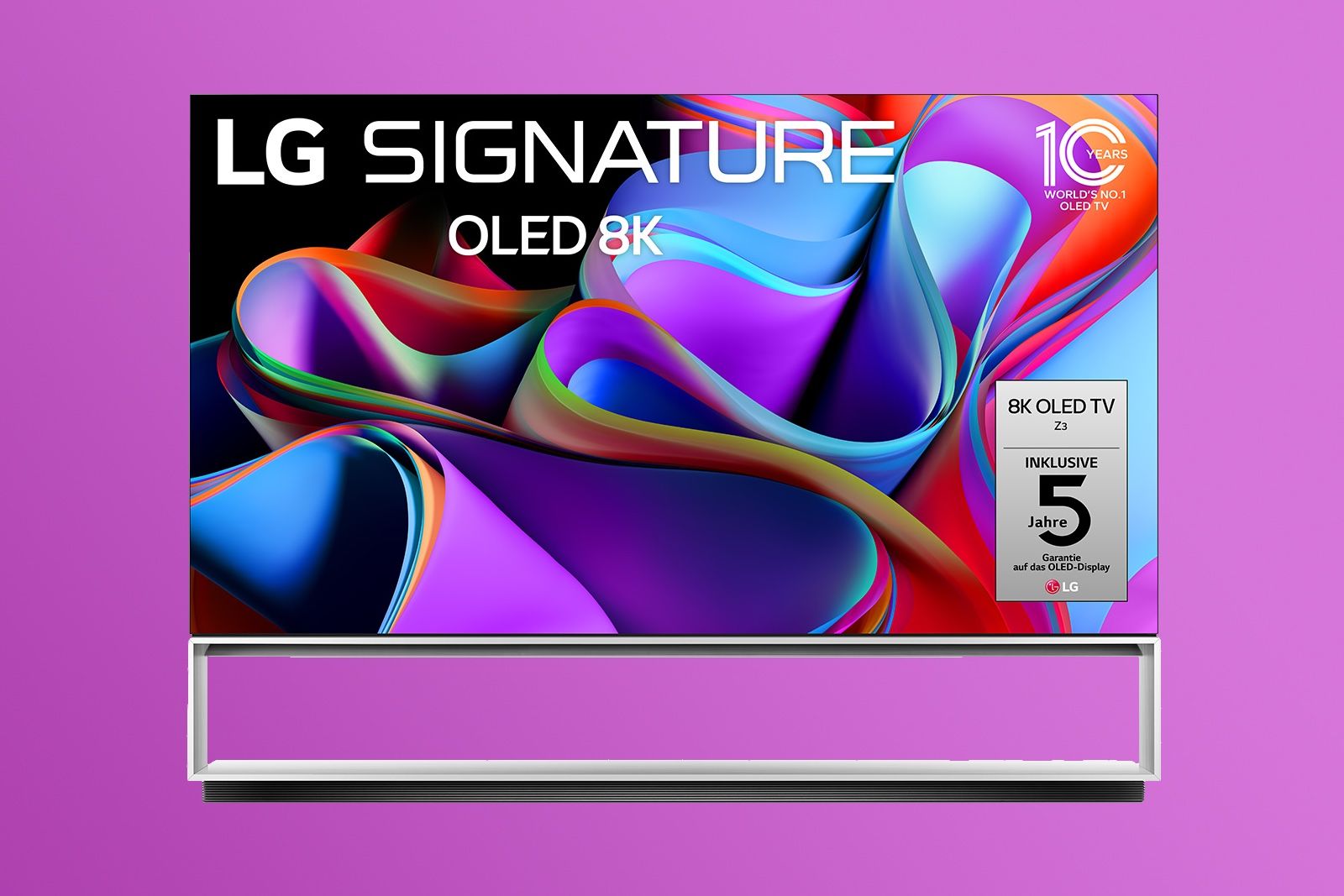 LG/Pocket-lint
LG Z3 OLED
If 4K isn't enough for you, the LG Z3 is the company's flagship 8K set for 2023. It's only available in big screen sizes, though, and comes with a big price tag to match.
Screen sizes: 77in, 88in
OLED, 7680 x 4320 pixels, Dolby Vision IQ, Dolby Atmos, HDR10, HLG, Filmmaker Mode
Want to go big in every sense of the word? The LG Z3 packs an 8K resolution, a choice of 77- or 88-inch screen sizes and has a huge price tag to match. And that's no exaggeration – prices start at $14,999 but ramp up quickly to $24,999 for the larger size.
This year, the Z3 gets LG's evo panel technology, so it should pack extra brightness compared with last year's Z2, and the α9 Gen 6 AI processor. However, it doesn't have the MLA technology of the G3, so unless you really want the extra pixels, you may find the G3 a better buy, particularly for the cost. We'll be sure to let you know our thoughts as soon as we've clapped eyes on it for ourselves,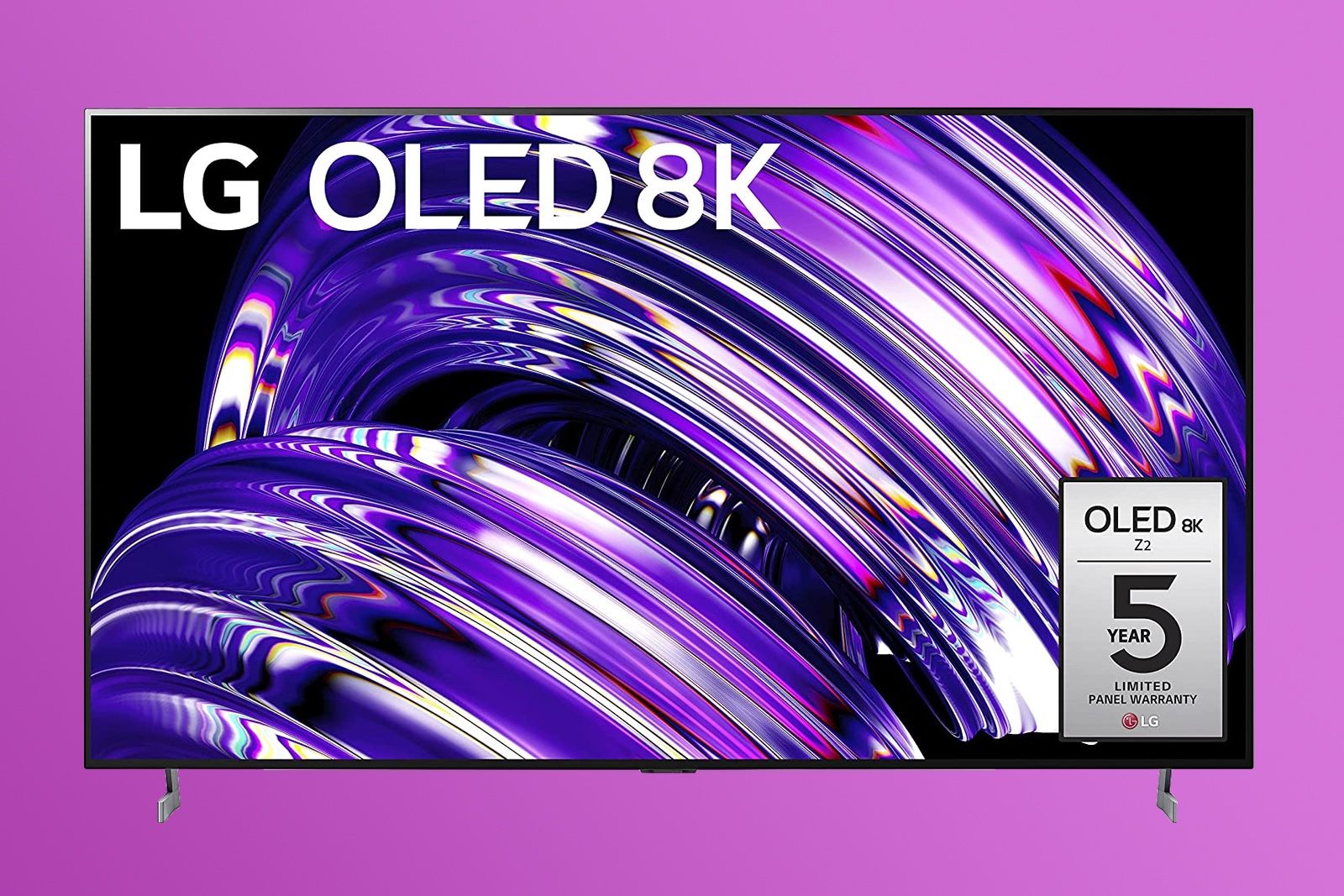 LG/Pocket-lint
LG Z2 OLED
LG's 8K OLED for 2022 was the LG Z2 and offered lots to love for those wanting to futureproof their TV watching – albeit at a huge cost. That price is coming down now that 2023's Z3 is available, but you're still going to need a sizeable chunk of change if you want to invest.
Screen sizes: 77in, 88in
OLED, 7680 x 4320 pixels, Dolby Vision IQ, Dolby Atmos, HDR10, HLG, Filmmaker Mode
The LG Z2 was the company's 8K model for 2022, and it also only comes in 77- and 88-inch sizes.
Unlike this year's Z3, the Z2 does not have LG's evo panel technology, but still offers up bright images to match the G2. However, it also uses many of the same technologies as its cheaper 4K sibling, and packs in a similar α9 Gen5 AI processor – so you're really only getting that improved pixel count, and a much bigger price tag. When there's next-to-no content to make use of those extra pixels, it's a hard one to recommend.
But if you're dead set on an 8K set, you will be able to pick this up around $5k less for the 77in version, compared with the 2023 LG Z3.
Why buy an OLED TV?
For many, OLED is the display type of choice for high-end televisions. From early on in OLED's story, it became obvious that OLED gave a lot more freedom in design. Because of how the panel works, TVs could be thinner than rivals and that's what LG become known for.
That's still evident in LG's OLED TVs – they are really slim – and whether you're wall mounting or using the stand, they look great.
But, above that, OLED has become synonymous with quality. Because each pixel emits its own light (rather than relying on an additional layer for illumination) they can be turned off individually, leading to deeper blacks and less bleed across the panel between high and low lights. This drives OLED's reputation for being able to deliver deep, involving black levels and more accurate colours than some other technologies.
Of course, LG has kept up with the HDR race too, offering Dolby Vision on its TVs for a number of years, as well as HDR10, plus the majority of its screens support 4K/120Hz gaming with four HDMI 2.1 inputs to boot.
Trending Products

.