Millions have flocked to Meta's answer to Twitter, Threads, in its first few days out. While there's plenty of discussion of the higher-level concepts at play, such as what this means for social media, if you're looking to stay with the platform, you might wonder if you can use it on your PC, Mac, or Linux.
The short answer is "no," but we have some workarounds to get you on Threads on your desktop or laptop. We'll explain.
Is Threads coming to desktop?
And by "desktop," we mean the open web that any device can access. Currently, Threads is only available from the App Store for iOS and Google Play Store for Android.
In its corporate blog post announcing the app, Meta does not mention any plans for making a web client. While CEO Mark Zuckerberg has been extremely responsive to feedback about Threads at this early stage, he has also not said anything about a web app as of press time.
It's still early days yet for the platform, though, and there isn't even a public API for third-party developers to take advantage of. With advertisers looking for a way to move off of Twitter, we're willing to bet that a full-fledged web client is on the to-do list.
So, how do I use Threads on desktop right now?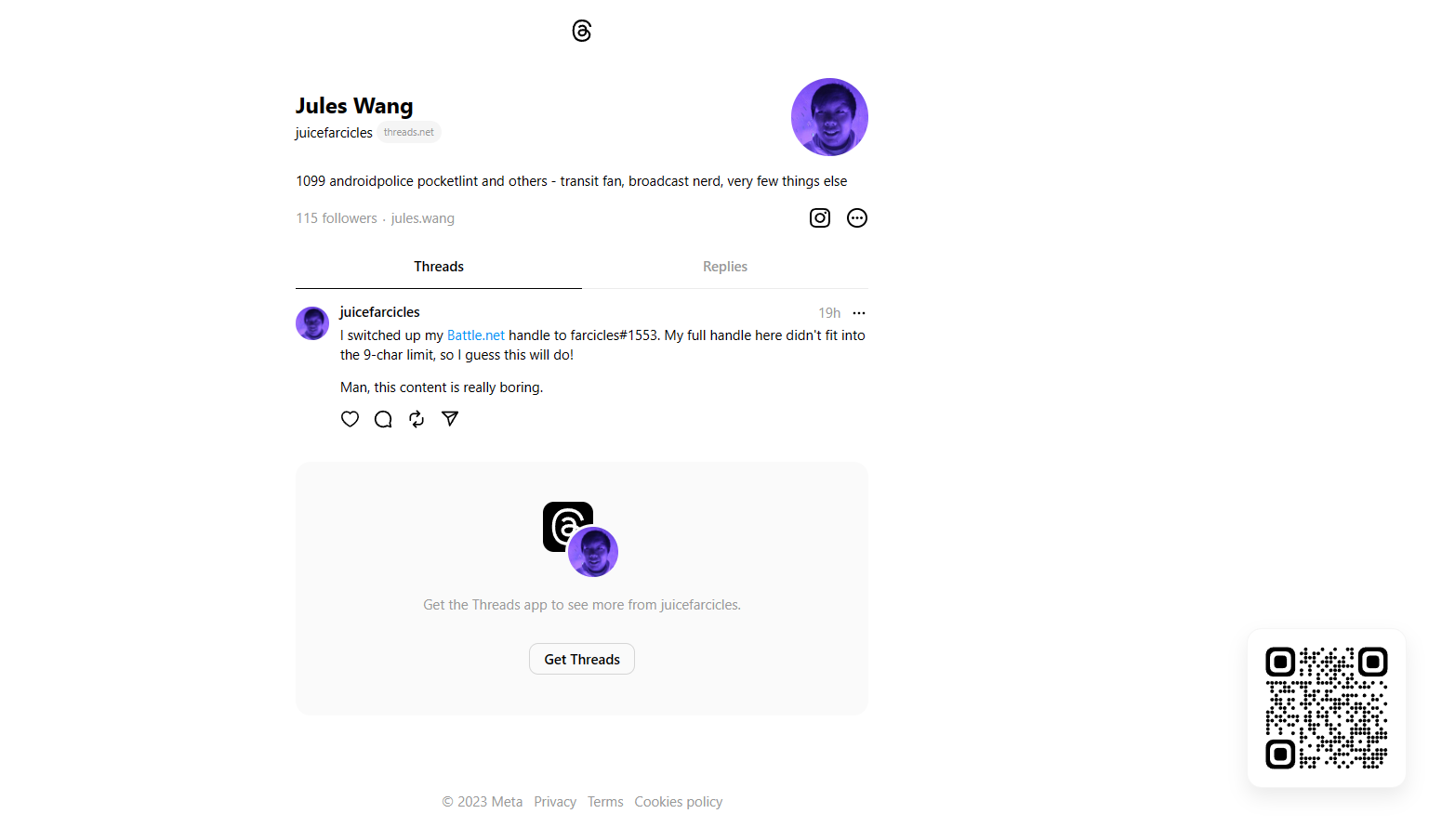 Thread's home on the web is threads.net, and the site does everything it can to get you to download the app on your phone. It limits the content you can view on an account's page and features a persistent QR code in the lower-right corner of the screen linking you to your app store. You can't log into your account from here, so you can't create new threads. You can't react or share threads, either.
The only way you can practically use Threads on your desktop at the moment is to use the mobile app on your device. ChromeOS users can already run Android apps from the Play Store, so you only have to download Threads. But for others, the process is more involved.
Mirroring your phone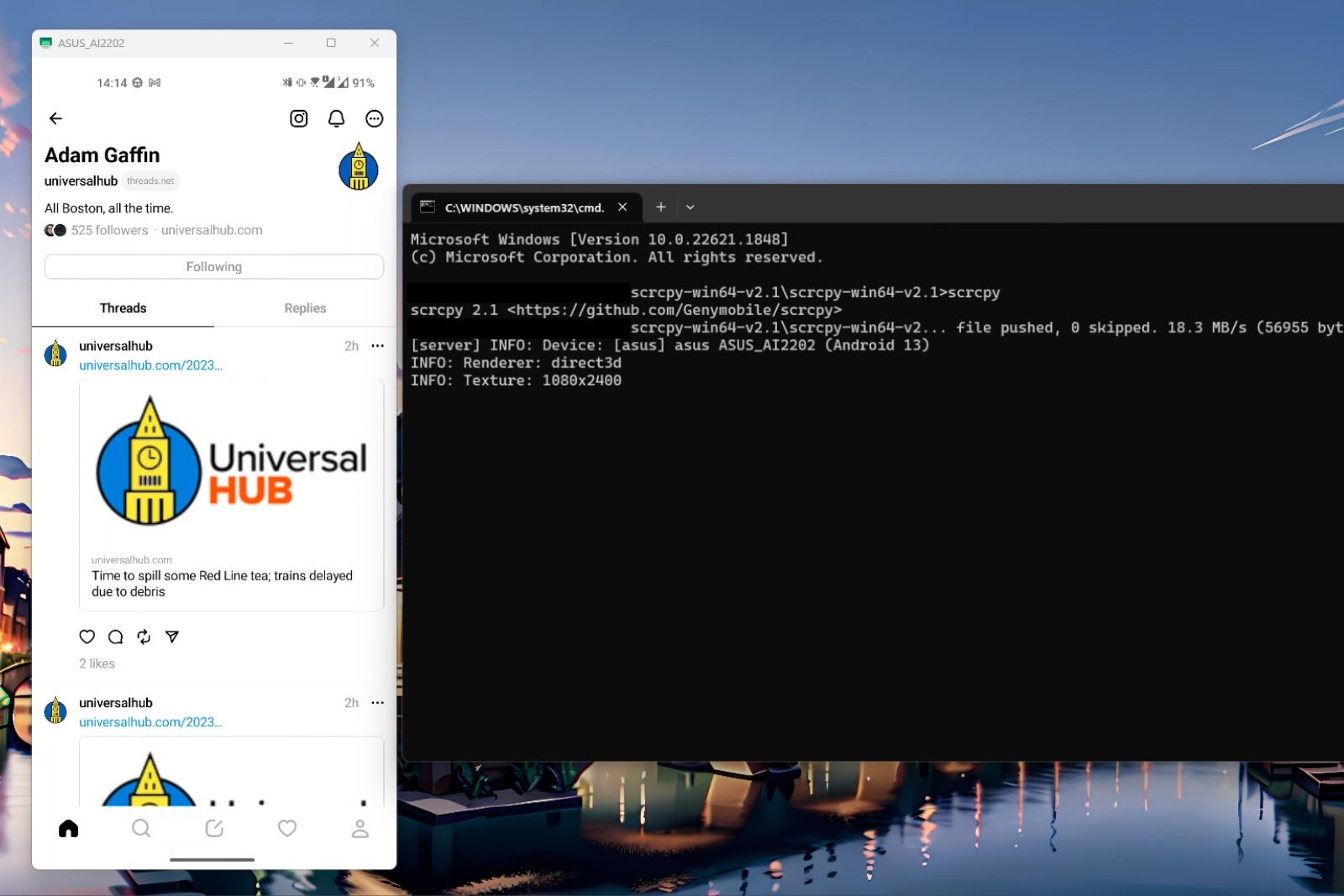 This means seeing and controlling what's on your phone from your desktop machine.
There are multiple ways to do this, but we prefer scrcpy if you have an Android device. It's a free, open-source mirroring program for Windows, macOS, and Linux, and you don't need to root your phone or tablet to take full advantage of it. You need to ensure you have ADB tools on your desktop machine – our sister site, XDA-Developers, has a guide.
The simplest way for iPhone and iPad owners is to cast your device's screen to your Mac. This is how to make that happen.
A catch-all solution is AirDroid Cast – you can mirror your Android or iPhone device from any desktop machine, but you have to pay a monthly subscription fee of $2.50 for control features.
Use a virtual Android device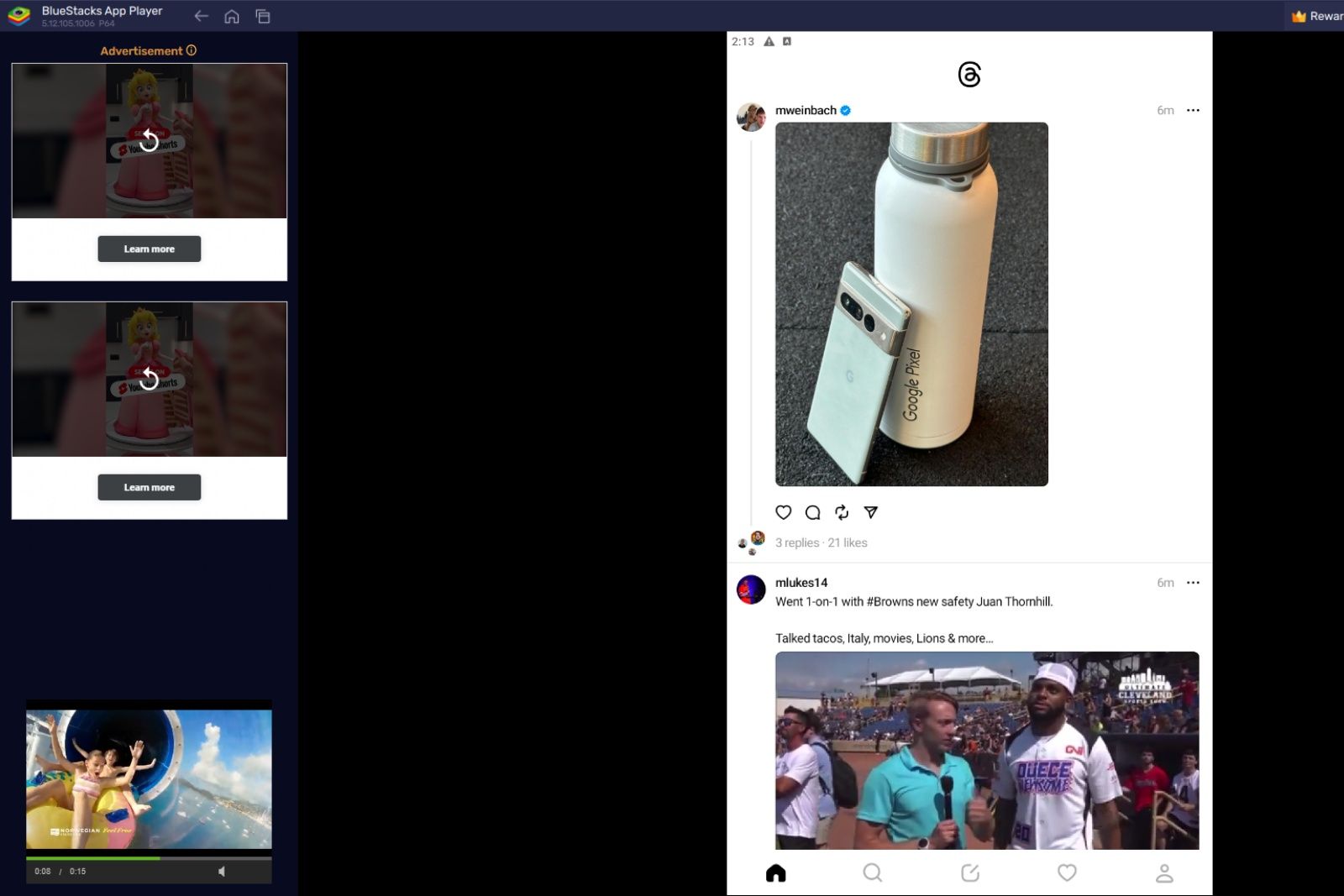 An Android virtual runtime environment is a great choice if you want something self-contained, and the easiest method you can use here is by installing BlueStacks.
Once you've set up the program, you must search for any app, then select Open Google Play to launch the Android environment. You'll then need to log into your Google account before searching for and installing Threads, an Instagram app – look for the stylized @ symbol as its icon.
There isn't really a user-friendly iOS equivalent in this case, but BlueStacks is easy enough to use on its own if you can blow past the initial interface and come to grips with Android.
Ultimately, there's no good substitute for a proper web client. Here's hoping Meta gets its act together for one real soon – Threads clearly has tons of work cut out for it.
Trending Products

.