We're fortunate enough to live in an age where mobile payments are accepted at most places we shop. A couple of major exceptions are bulky physical boarding passes and loyalty cards, which still exist for one reason or another.
Up until now, Android users have had to deal with it. However, a new feature that was announced months ago is finally rolling out to some users that could save you the hassle of jamming large pieces of corrugated paper into one of your pockets. Here's what you need to know about scanning QR codes to add passes to Google Wallet.
How to add a boarding pass to Google Wallet via QR code
If you're looking to grab a QR code and put it into your Google Wallet account for later, easy access, here's how to do it once the feature has fully rolled out to you:
Retrieve the QR code for your boarding pass or loyalty program on your device.
Take a screenshot of the code.
A follow-up prompt will appear at the screen's bottom-left corner containing a rendered view of the screenshot and Share and Markup buttons. If you have the feature activated, you should also see a new button called Add to wallet that comes with the Google Wallet icon. Tap on that.
Google Wallet will open, grab the code, and output any associated information it can gather. Edit the information as necessary, then press Save.
Again, not everyone will have this feature available at this point in time. We failed to get Google Wallet to recognize an Amtrak boarding pass QR code.
How to add a boarding pass to Google Wallet without a QR code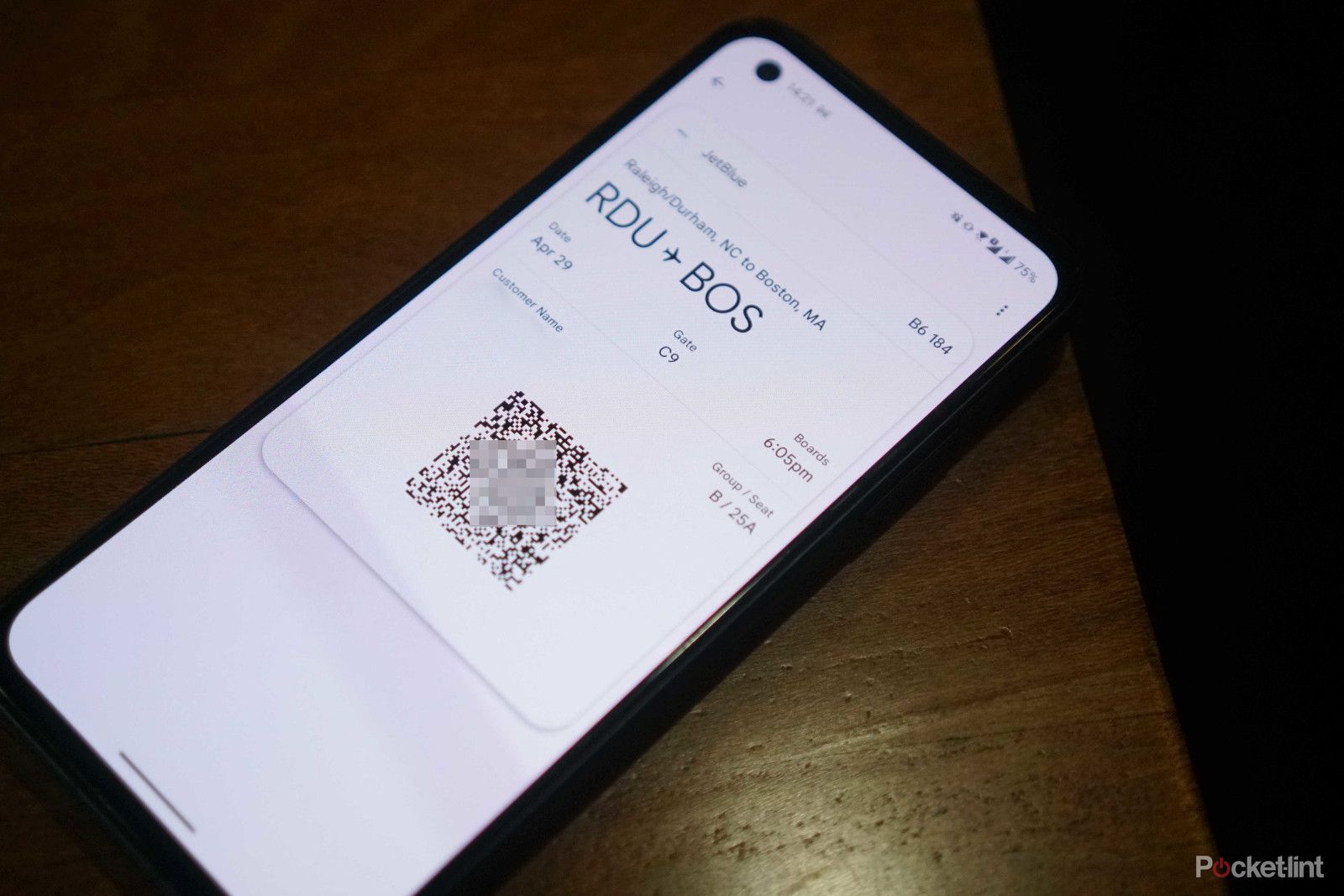 Many retailers and travel companies have adopted easy-add methods for Google Wallet. If you're receiving a boarding pass on your phone, be sure to look for an Add to G Wallet button on the page. You can press Add to Wallet at the bottom-right corner of the screen and select the kind of card you're adding. It can be a payment card, transit pass, loyalty card, gift card, or ID card. From there, search for your particular agency or brand to see if it is supported. If it is, you can either take a picture of your card or add in details manually. You can find out more details by visiting our dedicated guide to Google Wallet.
What's with the QR code delay?
The company announced the ability to add any pass or loyalty program to a Google Wallet account back in June of 2023 (that was when Google also announced its adoption of digital driver's licenses in the US state of Maryland). Still, it hasn't rolled out widely in the time since. Only recently, we were able to trigger the feature by taking a screenshot of an e-mailed Air Canada boarding pass QR code – indicating that we finally may be seeing some motion in getting this feature out.