Google's Pixel phone lineup gets various perks that other Android phones don't. One such example is Google's quarterly Pixel feature drops, where the company adds new features, sometimes meaningful, sometimes playful, to Pixel phones. The latest Pixel feature drop, released in June 2023, added several features, one of which was the ability to create custom home and lock screens wallpapers using your favorite emoji to the Pixel 6 or Pixel 7
Below I'll walk you through the steps to create a totally customised and one-off emoji wallpaper on your Pixel phone.
How to create your own emoji wallpaper
There are a couple of different ways to go about changing your Pixel's wallpaper. The quickest way is to long-press on your phone's home screen then select Wallpaper & style from the small popup window. Alternatively, you can open the Settings app then scroll down and select Wallpaper & style.
Next, select Change wallpaper that's located below the thumbnail preview of your current wallpaper selection. On the next screen, you'll see an overview of different picture categories. Look for and select Emoji Workshop.
A pre-created emoji wallpaper will populate, but that's just for a preview of what can be done. You can fully customise it, or if you're feeling brave, you can always tap the Randomise button to see what Android comes up with on its own. Otherwise, tap the Edit Emoji button in the bottom-right corner of the small popup at the bottom of the screen to start creating your own wallpaper. Search for and select the emoji you want to use, up to 14 in all. Once you're happy with the emoji you've picked, tap the checkmark in the selection field.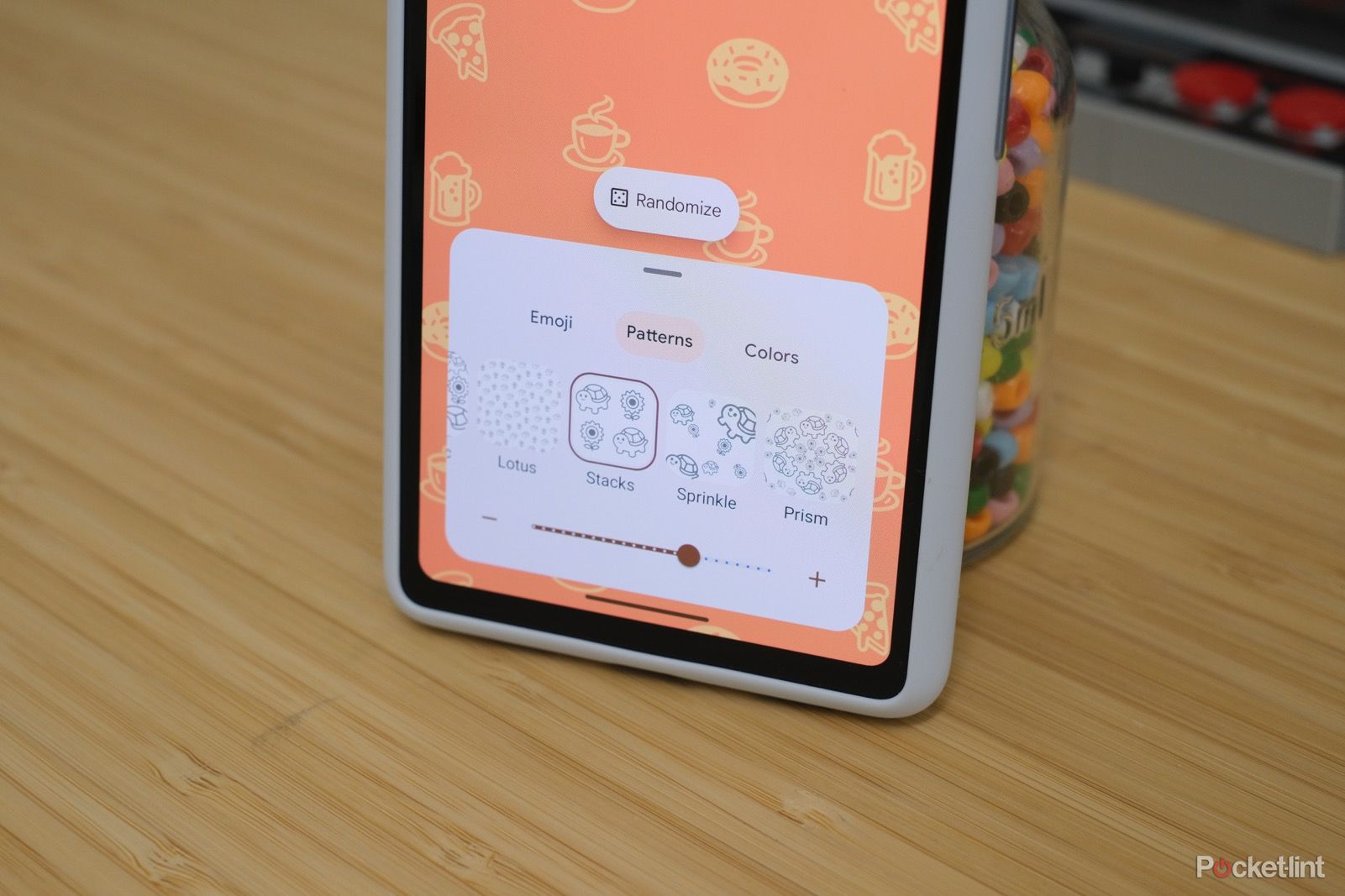 Next, tap on the Patterns category where you can change the pattern used to arrange the emoji. There's also a slider on this tab that lets you adjust the size of the emoji. As you select each pattern, you'll see the changes reflected in real-time on your phone. Preview them until you find what you're looking for.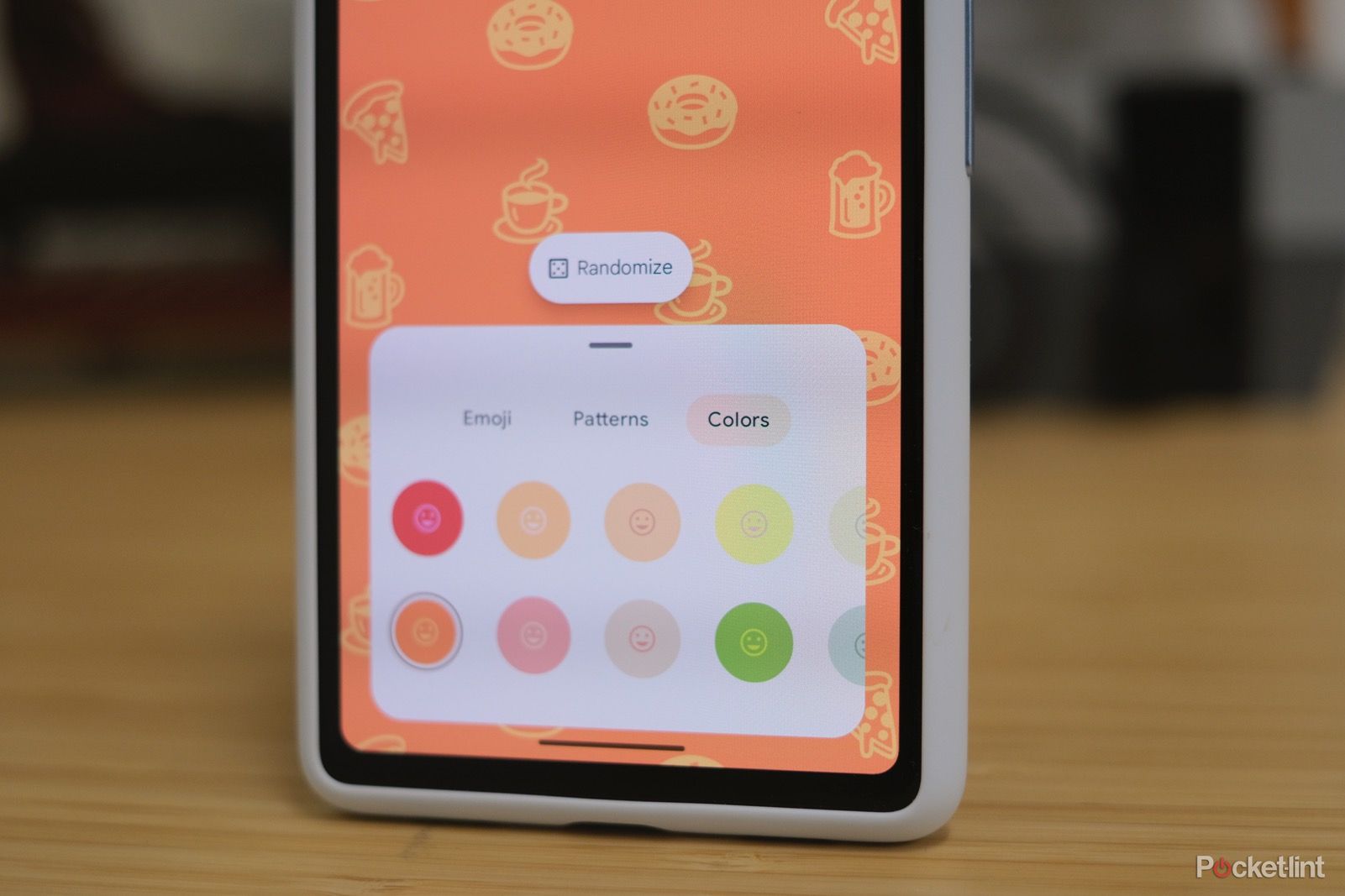 Finally, select the Colours option and pick the background colour you want to go along with your emoji. Again, any changes you make will be previewed in real-time, so select as many colours as you'd like until you find the right one. Once you're finished, save your new emoji wallpaper by tapping on the checkmark at the top of the screen.
Give Cinematic Wallpapers a try, too
Alongside emoji wallpapers, Google also added Cinematic Wallpapers to newer Pixel phones. You can create a Cinematic Wallpaper in the same section of the Settings app, but you need to use an image from your photo gallery and tap the sparkly icon to locate the option to turn it into a Cinematic wallpaper. Give it a try and see which one you like better. I keep going back and forth, changing which emoji and the background colour I use for the emoji wallpaper, or using older portrait-mode photos for a cinematic option. I can't decide!
Trending Products

.