Disney+ is Disney's answer to Netflix and Amazon Prime Video, but with a difference: it's the exclusive home to shows and movies from the studio, including Star Wars, Marvel, Pixar, and National Geographic. In Europe, you can also get access to Star, for a collection of content for more mature viewers.
Disney+ is available in many countries and locations, including both the UK and US and across Europe, including Portugal, Norway, Sweden, and Denmark – a full list of countries is below. Here is everything you need to know about Disney+, including price, shows, and forthcoming releases.
What is Disney+?
Disney+ is a video streaming service. You can access it on multiple devices, including mobile phones, tablets, smart TVs, and set-top boxes. It costs a monthly fee for complete access.
First touted back in 2017, Disney sees it as a "big strategic shift" for the company, with its extensive library of content, including Marvel and Star Wars titles. These have generally disappeared from Netflix and other services in order to be exclusive to Disney+. The service offers shows and movies in up to 4K HDR (Dolby Vision) and up to Dolby Atmos audio. It also includes support for four simultaneous streams and the ability to set-up profiles for family members. There are also parental controls to restrict content depending on age – like Netflix and Amazon Prime Video.
Disney+ also boasts offline viewing as you'd expect, so you can download shows onto a mobile device and watch on the go.
The interface is simple and reminiscent of a mixture of Apple TV and Netflix. There's a preview screen on the top third of the TV app, while the bottom has several rows with rectangle content icons. The first row serves up all of Disney's brands: Disney, Pixar, Marvel, Star Wars, and National Geographic. Subsequent rows are for recommended content, new TV series or movies, and genres. It supports profiles, so different family members can have their content.
How much does Disney+ cost in the US?
Disney+ now offers two subscription plans in the US: ad-supported and ad-free. If you are a current subscriber, you have the option to switch your subscription to one of the plans detailed below. If you're not currently subscribed to Disney+, you can sign up for one of the following plans from the get-go.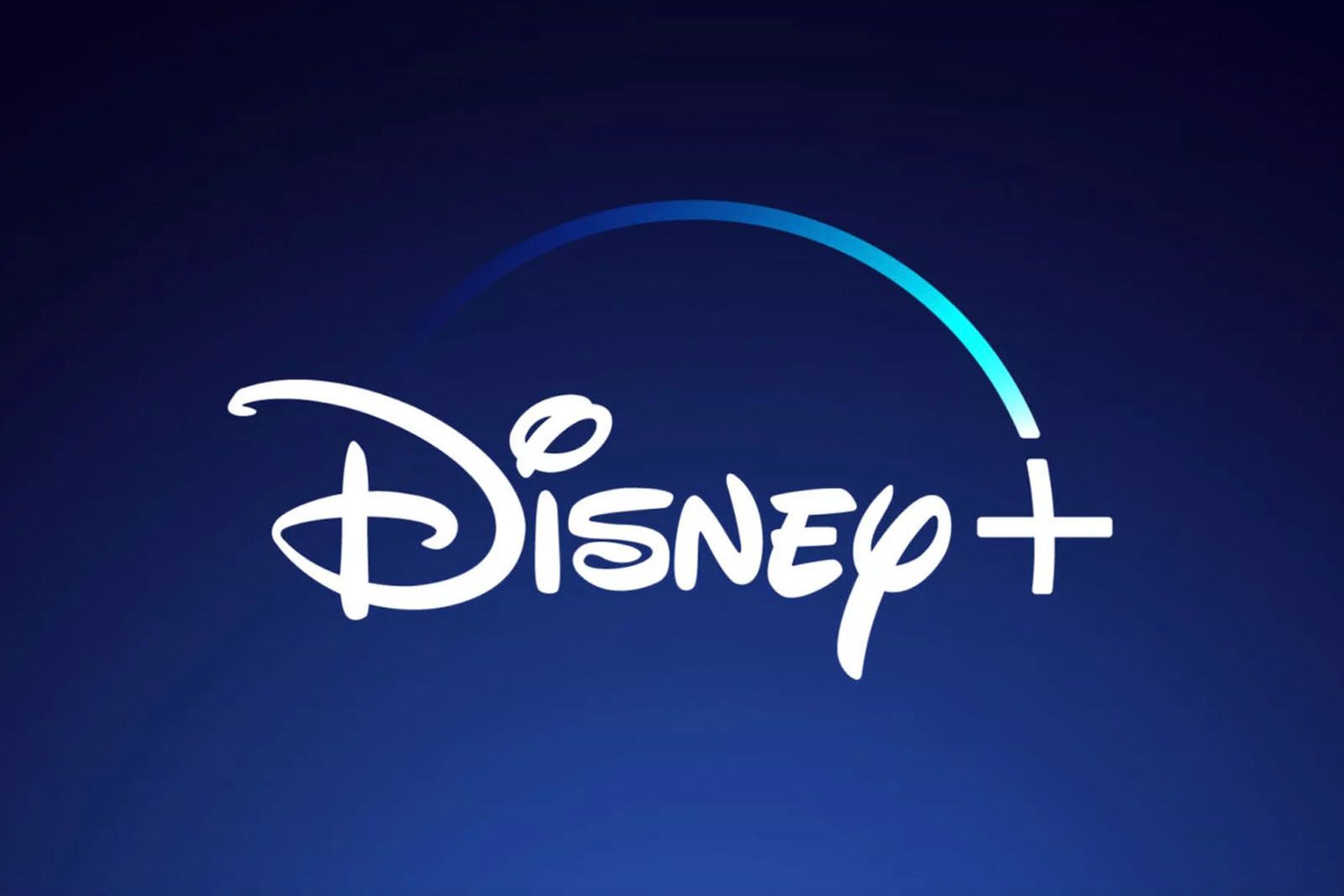 Disney+
You can subcribe to Disney+ online to get access to its impressive library of content!
New pricing arrives in October 2023, though, so you'll soon have to pay more for Disney+ – we'll update this article when those prices go live!
Disney+ subscription pricing
Disney+ Basic: For $7.99 per month, you can stream Disney+ (with ads).
Disney+ Premium: This plan costs $10.99 per month and $109.99 per year. With this plan, you are able to stream Disney+ (no ads), download Disney+ content to watch and use the GroupWatch feature. You also get Dolby Atmos support.
Disney+ bundle pricing
Disney Bundle Duo Basic: For $9.99 per month, you can access Disney+ (with ads) and Hulu (with ads). This plan is only available to new Disney+ subscribers and new or existing Hulu subscribers. Existing Disney+ subscribers are not eligible.
Disney Bundle Trio Basic: For $12.99 per month, you get Disney+ (with ads), Hulu (with ads), and ESPN+ (with ads).
Disney Bundle Trio Premium: For $19.99 per month, subscribers have access to Disney+ (no ads), Hulu (no ads), and ESPN+ (with ads). They also can download content.
Legacy Disney Bundle: This plan will increase from $13.99 per month to $14.99 per month. With this plan, you can stream Disney+ (no ads), Hulu (with ads), and ESPN+ (with ads). Users can also download content to watch. This plan is no longer be available to purchase or switch to, but existing subscribers on it before 7 December 2022 can keep the plan.
How much does Disney+ cost in the UK?
In Europe, the addition of Star saw the price of Disney+ rise to €8.99 (€89.90) or £7.99 (£79.90).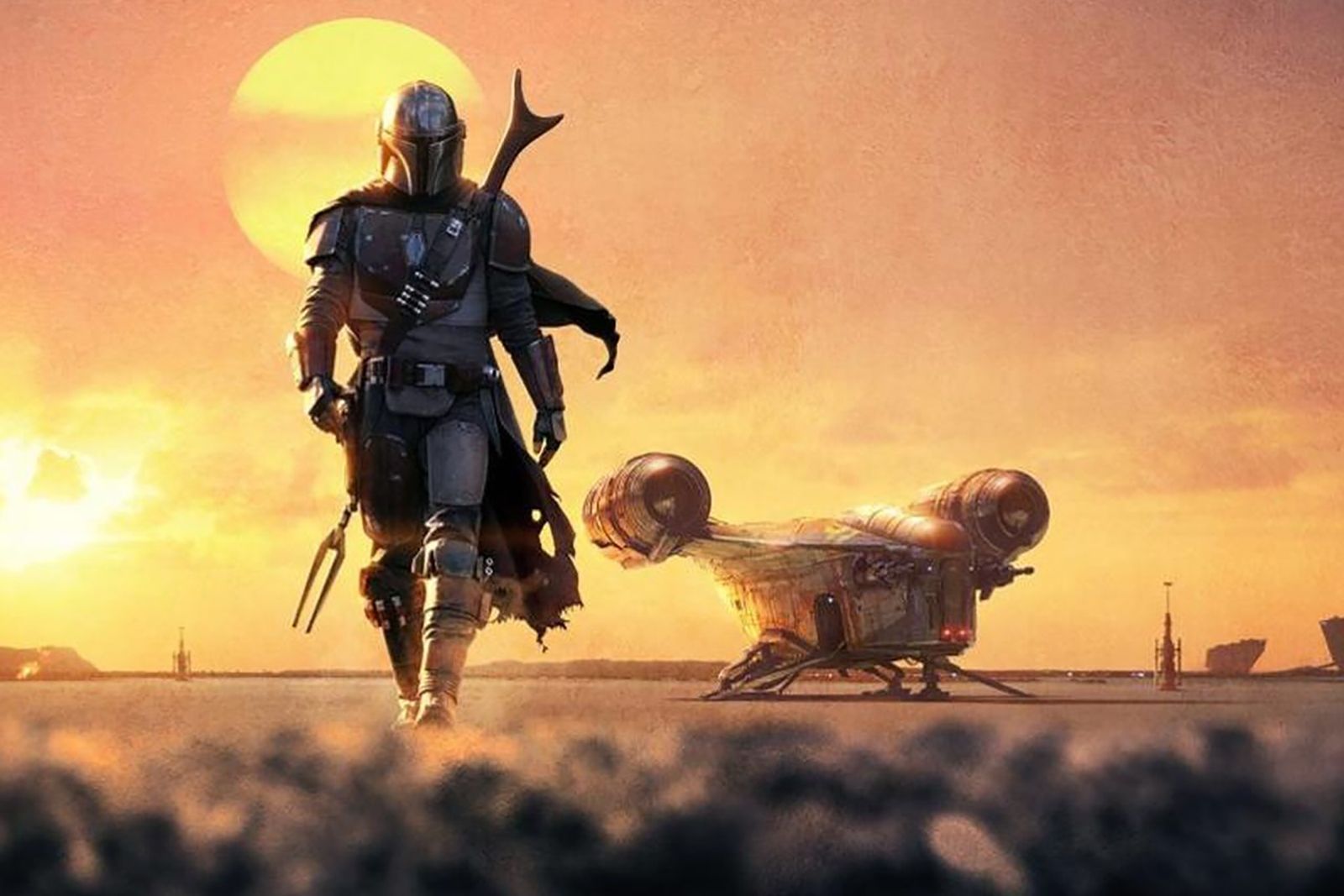 What TV shows and movies can you watch on Disney+?
Marvel Studios films and shows, as well as the Star Wars franchises, are all exclusive to Disney+.
The streaming service also has Pixar titles, Disney animated classics from the Disney Vault, over 500 films from the Disney library, Disney Channel movies, and around 7,000 TV shows from Disney itself, Disney-owned Fox, and National Geographic. Plus, some obviously hasn't come out yet (more on that here).
Disney has said we can expect hundreds more live-action and animated titles – from across its brands and franchises – to come to the service over the next few years. At the moment, it's set a schedule of over 100 new movies and shows to premiere on the service every year.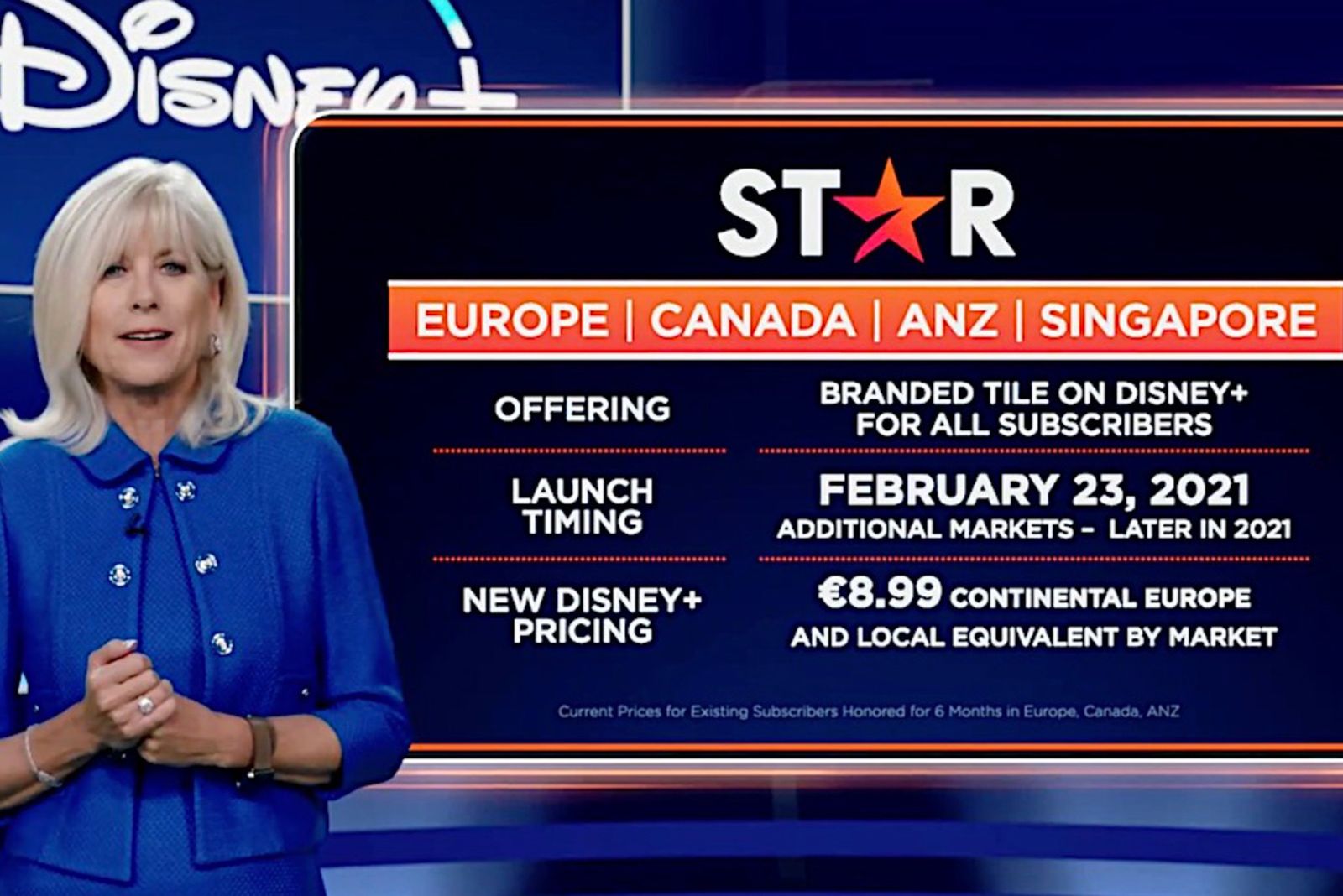 Star
Disney+ has integrated Star into the streaming service – but outside the US. Broadly speaking this has meant the addition of adult-oriented content, such as shows like Family Guy and films like Kingsman: The Golden Circle.
Star is only available for subscribers outside the US because Disney currently uses Hulu to deliver most of this content in the US. Disney also announced expanded parental controls to ensure the streaming service stays appropriate for all ages plus there was an accompanying price rise.
How to watch Disney+
Disney+ apps are available to download from app stores across a wide range of hardware, including smart TVs, tablets, smartphones, streaming devices, game consoles, even desktop web browsers. Here's a list of confirmed devices:
Android mobile devices
Android TV (including Philips)
Apple TV (tvOS)
Desktop web browsers
iPad (iPadOS)
iPhone (iOS)
LG Smart TVs (nearly 900 models)
PlayStation 4/5
Roku streaming devices
Samsung Smart TVs (from 2016 onwards)
Xbox One, Xbox Series X/S
Viewers in the UK can also add Disney+ to their Sky Q boxes – and subscribe through a Sky TV account. Now devices support the Disney+ app too.
Trending Products

.