Garmin Venu 2

Top choice

$340 $400 Save $60

The Garmin Venu 2 is a brilliant all-round watch – fusing together a great display that will outshine the rest of the Garmin family without sacrificing the core fitness offering that Garmin is known for. It's also backed up by the essential smartwatch functions.

Garmin / Pocket-lint

Garmin Venu 2 Plus

Best phone companion

$340 $450 Save $110

The Garmin Venu 2 Plus introduces voice controls, whilst offering the same size display in a smaller body. The real strength remains in the sports functionality though, which is excellent, while the display and battery life make for a great overall experience.
Garmin's Venu family is pretty new and fortunately only contains a couple of models, making it pretty easy to choose the right model for you. Venu is characterised by the AMOLED touch display, making it closer to a smartwatch experience than we see with other Garmin devices.
But with so many of Garmin's devices being so close on the spec sheets, it can be confusing. To cut through the noise, here's a breakdown of how the Garmin Venu 2 Plus compares to the Garmin Venu 2.
Price and availability
The Garmin Venu 2 launched first out of these models and costs $399.99 from Garmin. You can also get it for £309.99 in the UK. The Garmin Venu 2 is available in black and granite blue colours.
The Garmin Venu 2 Plus followed a little later, launching at $449.99 from Garmin. In the UK Garmin is selling the Venu 2 Plus for £379.99. It's available in a range of colours, including grey, black, and cream and gold.
Before we go any further, let's take a look at the specs, although be warned – there's not a lot of difference.
| | Garmin Venu 2 Plus | Garmin Venu 2 |
| --- | --- | --- |
| Heart Rate Monitor | Yes | Yes |
| Battery Life | 9 Days | 11 Days |
| Onboard GPS | Yes | Yes |
| Dimensions | 43.60 x 43.60 x 12.60mm, 51g | 45.40 x 45.40 x 12.20mm, 49g |
| Audio | Offline Music Support, Smartphone Voice Assistant | Offline Music Support |
| Mobile payments | Garmin Pay | Garmin Pay |
Design and build
The Garmin Venu 2 Plus makes it pretty easy when it comes to size, because there is only one option. It has a 43mm body, sitting between the two sizes offered by the regular Garmin Venu 2.
As you can see from the dimensions above, the Garmin Venu 2 comes in 45mm (which is the regular version) but there's also the 40mm Venu 2S (which is the smaller version). Although the sizes are different, the design and build are the same.
That's true of all these models. There's a fibre-reinforced body, with metal backplate and stainless steel bezel on all these watches. There are various colours offered across the different models.
All the watches offer 5ATM (50m) waterproofing and all use Garmin's spring pin Quick Release straps. The Venu 2S is 18mm, the Venu 2 is 22mm and the Venu 2 Plus is 20mm. Yes, it's important to note that Plus in this instance doesn't mean "plus size" – it instead refers to additional functionality.
There's also another major difference between the Venu 2 and the Venu 2 Plus – there's an additional button centre-right on the Venu 2 Plus – and this is the button that unlocks the new functions.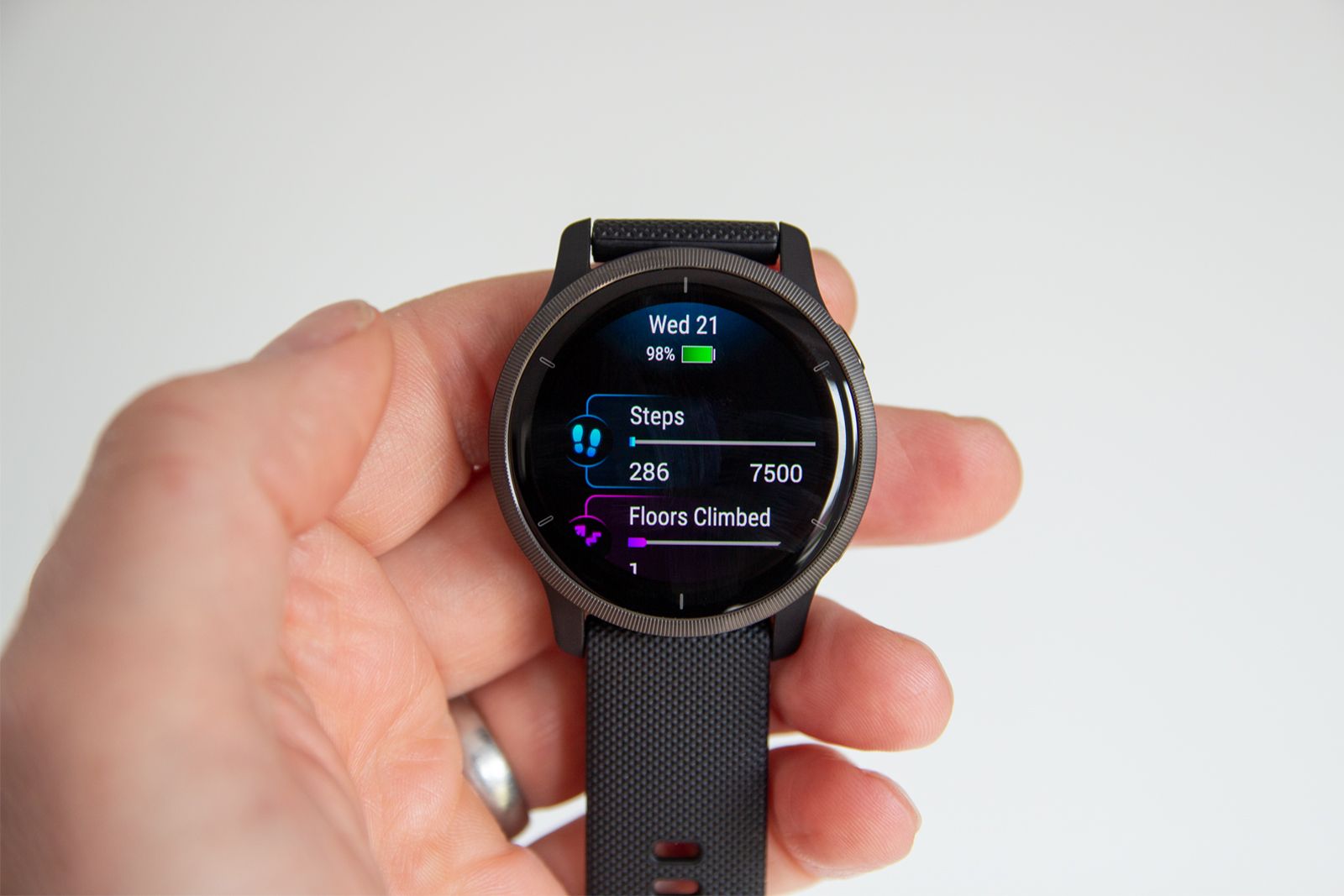 Display
When it comes to the display, it might be surprising to learn that the Venu 2 and the Venu 2 Plus actually have the same size display at 1.3-inches. Both are AMOLED and both support touch.
The Venu 2S is naturally smaller, at 1.1-inches with a slightly lower resolution. However the pixel density is essentially the same across all devices, so all are equally proficient at displaying content.
That's all there is to say about the display – the experience is very much the same, apart from the overall size.
As these models offer an AMOLED touch display, the user interface and experience you get is slightly more enhanced than Garmin's LCD displays.
Functionality
The big difference between these devices, naturally, is that the Venu 2 Plus offers voice support. This is activated via the central button with a long press. That will trigger the voice assistant on your connected smartphone – Siri for iPhone or Google Assistant for Android; on Samsung devices you can use Bixby too. Garmin has designed the system for these voice assistants, but on Android if you have set Alexa as the default, you can also get the watch to trigger Alexa.
Supporting the new functions are a speaker and microphone on the watch, meaning you can also take calls, dictate messages, use voice control for music and trigger other tasks via those voice assistants, like turning on the lights in your home.
Outside of voice control, the functionality of these devices is exactly the same – all have sensors for sports and activity tracking, all support Garmin Pay, all offer music downloads and Bluetooth for connection to headphones.
All also offer the same lifestyle tracking features, such as Body Battery and sleep tracking.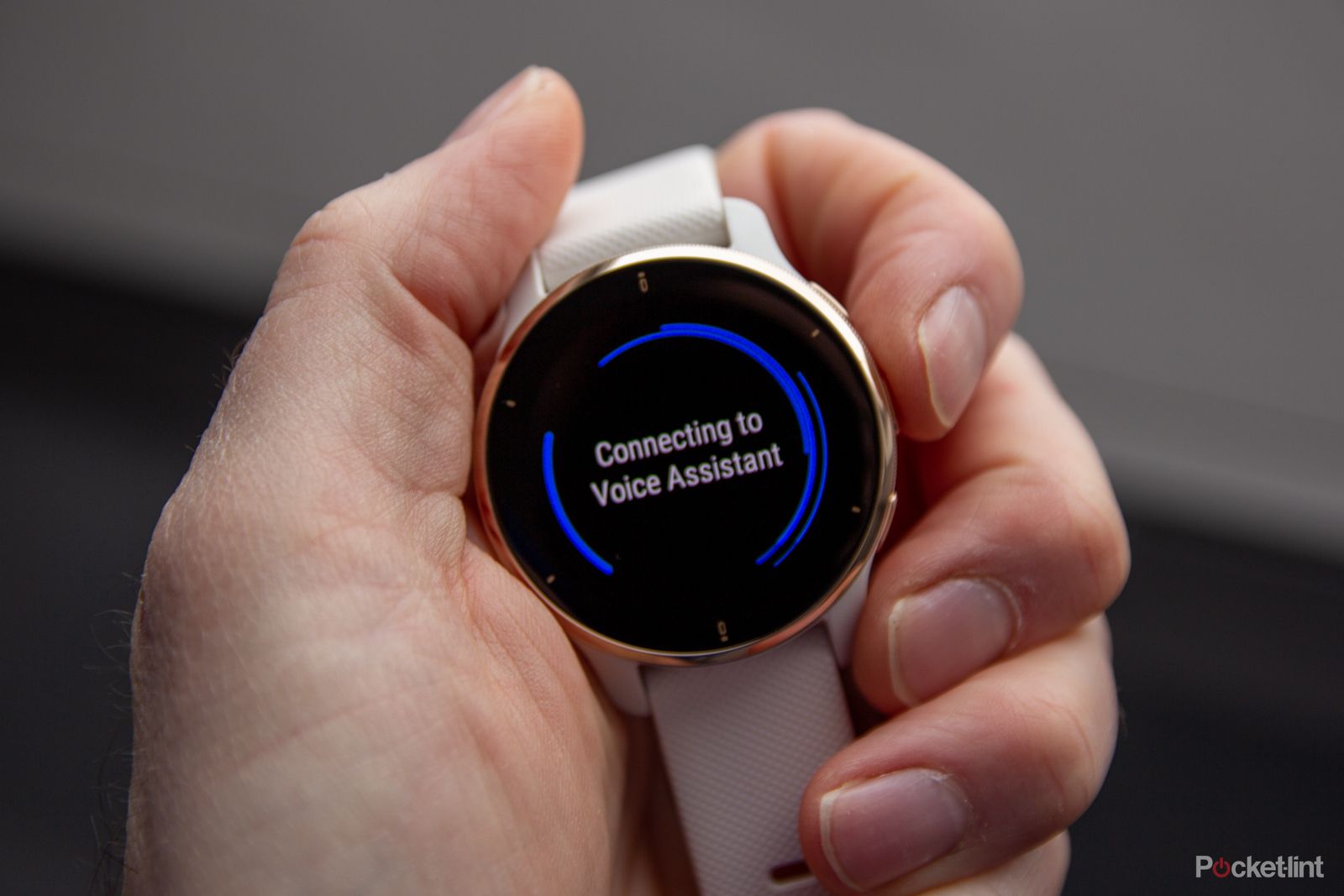 Battery
There's a slight difference in the battery life of these devices. The Venu 2 Plus has a slightly shorter life, offering 9 days in smartwatch mode, while the Venu 2 offers 11 days and the Venu 2S offers 10 days.
In reality, all these devices offer good battery life considering that they have an AMOLED display and all will give you 8 hours of GPS tracking with music playback (7 hours on the Venu 2S), so there's little to choose between them.
Garmin Venu 2 Plus vs Garmin Venu 2: Which should you buy?
When it comes to choosing a Garmin Venu device, there are fewer to choose from compared to the Fenix or Forerunner. Venu is all about that AMOLED display and giving you graphically richer visuals. The difference between the Venu 2 and the Venu 2 Plus is clear – the newer model introduces voice controls and unlocks new smartwatch functionality as a result. At the same time, it puts the same size display into a smaller body for a more compact device.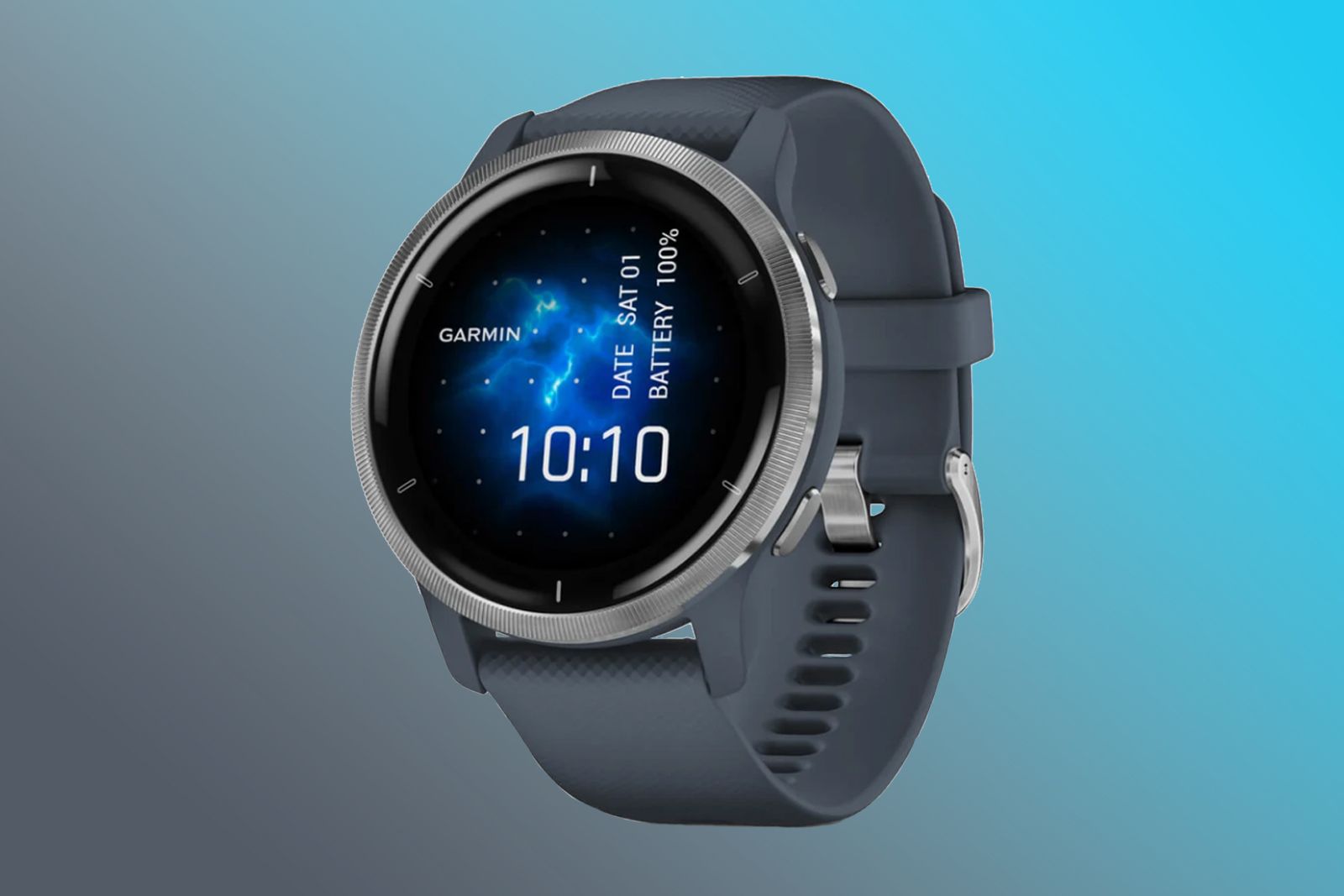 Garmin Venu 2
Top choice
$340 $400 Save $60
Feature-rich with a beautiful display, this is a great pick for those who crave Garmin's sports tracking prowess in a smartwatch body.
Making a buying decision really comes down to one factor: whether voice control and those calling functions are useful to you. They depend on you carrying your phone with you to make use of them – if you just want the exercise functions, then the Venu 2 is a little cheaper, so is a better choice. If you just want a Garmin with an AMOLED display, then the Venu 2 will do the job – but you might also want to consider the Garmin Epix, which is the AMOLED version of the Fenix.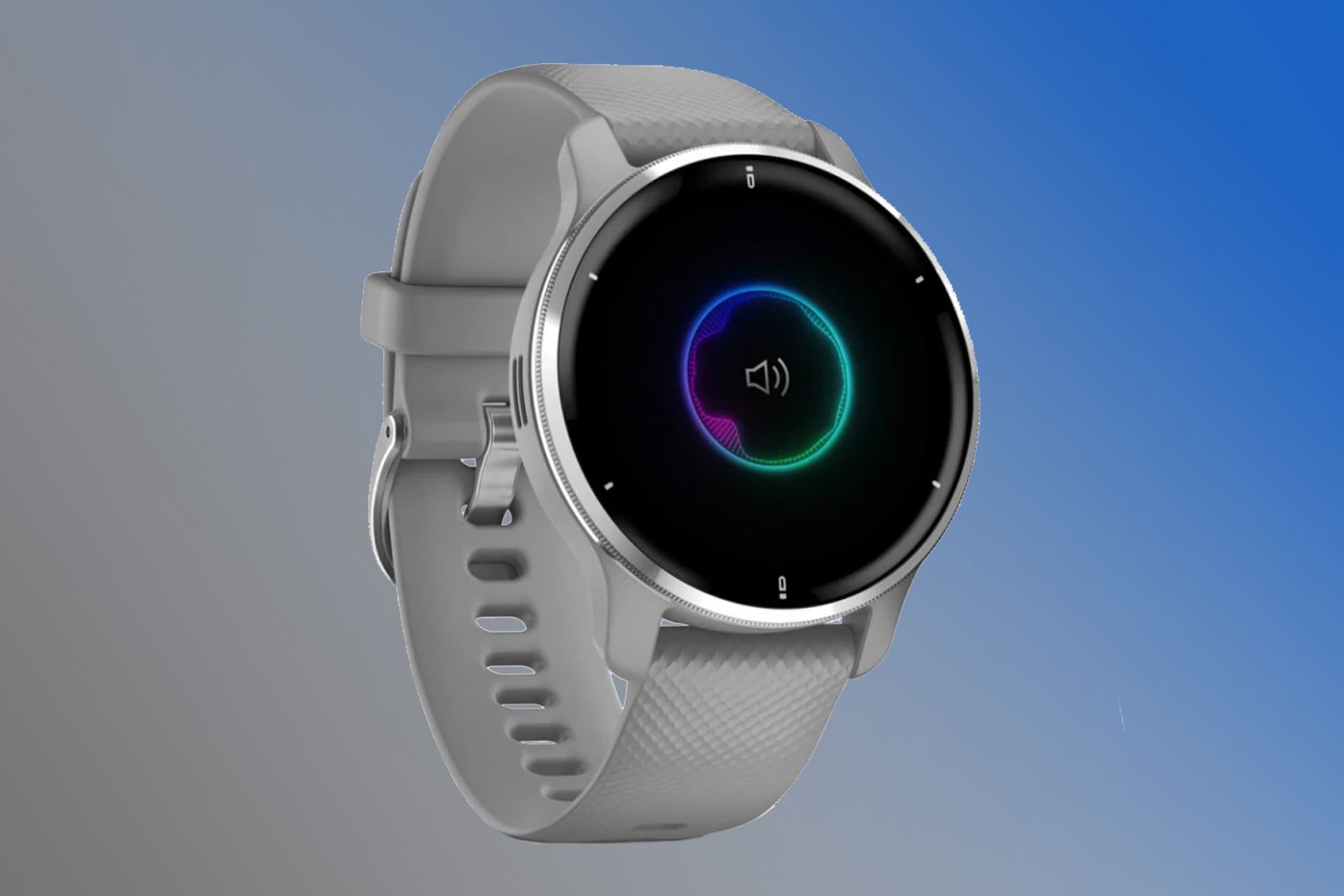 Garmin Venu 2 Plus
Best phone companion
$340 $450 Save $110
If you want voice support for Siri or Google Assistant – or taking calls through your watch – then the Venu 2 Plus is the watch to choose. It becomes are more conventional smartwatch, with skills that you'll benefit from when you're not using it to track your activity. Or, on the other hand, if you always run with your phone, it might also appeal.
Trending Products

.