The Garmin Fenix 7 Pro is the latest instalment of Garmin's multisports watch that's firmly aimed at outdoor lovers.
Like the Fenix 7, the Pro still comes in three models and offers all of the same features to make it fit for adventuring. That includes Garmin's great multi-band mode, rafts of outdoor activity profiles and battery life that can go for weeks.
For the 7 Pro, Garmin is now adding more training metrics, mapping features and hardware improvements to help you stay visible on solo night-time trail runs and tell you how hard you're training in a more accurate fashion.
So is the Fenix 7 Pro another outdoor watch great, and is it worth the upgrade on the original Fenix 7? Here's my take.
Garmin Fenix 7 Pro
The Garmin Fenix 7 Pro is another solid instalment of Garmin's outdoor watch that offers a big upgrade from older Fenix watches, but not so much from the Fenix 7. Unless you love a flashlight.
Pros
Flashlight now on all models
New mapping features
Still great battery and sports tracking
Cons
Fenix 7 will get some of the upgrades in software update
Screen improvements not huge
Heart rate sensor not spotless
Design and display
Comes in solar and sapphire solar versions
Improved display
LED flashlight on all Fenix 7 Pro sizes
The Garmin Fenix 7 Pro doesn't shift too far away from the look of the 7, which isn't necessarily bad or surprising. It's a watch that looks built for rugged use and now Garmin has added in some new features to make it more useful outdoors.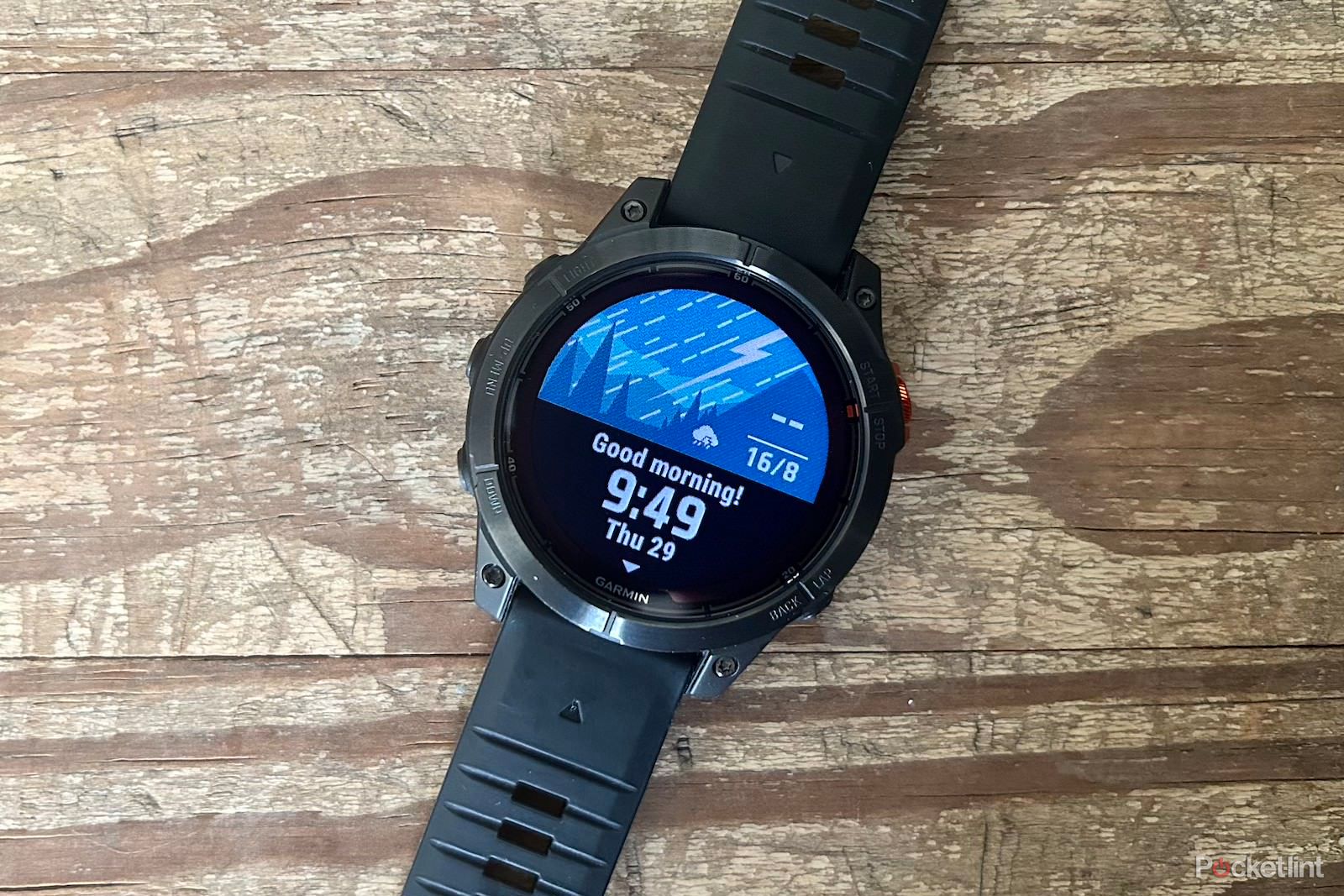 The first is taking the LED flashlight it included on the Fenix 7X and bringing it to the Fenix 7S Pro and the 7 Pro. Like the 7X's flashlight, there's white and red LED modes with the option to set the light to various modes like setting it to pulse. It's a bright enough light to prove useful and you can set it up to stay on when you're tracking activity.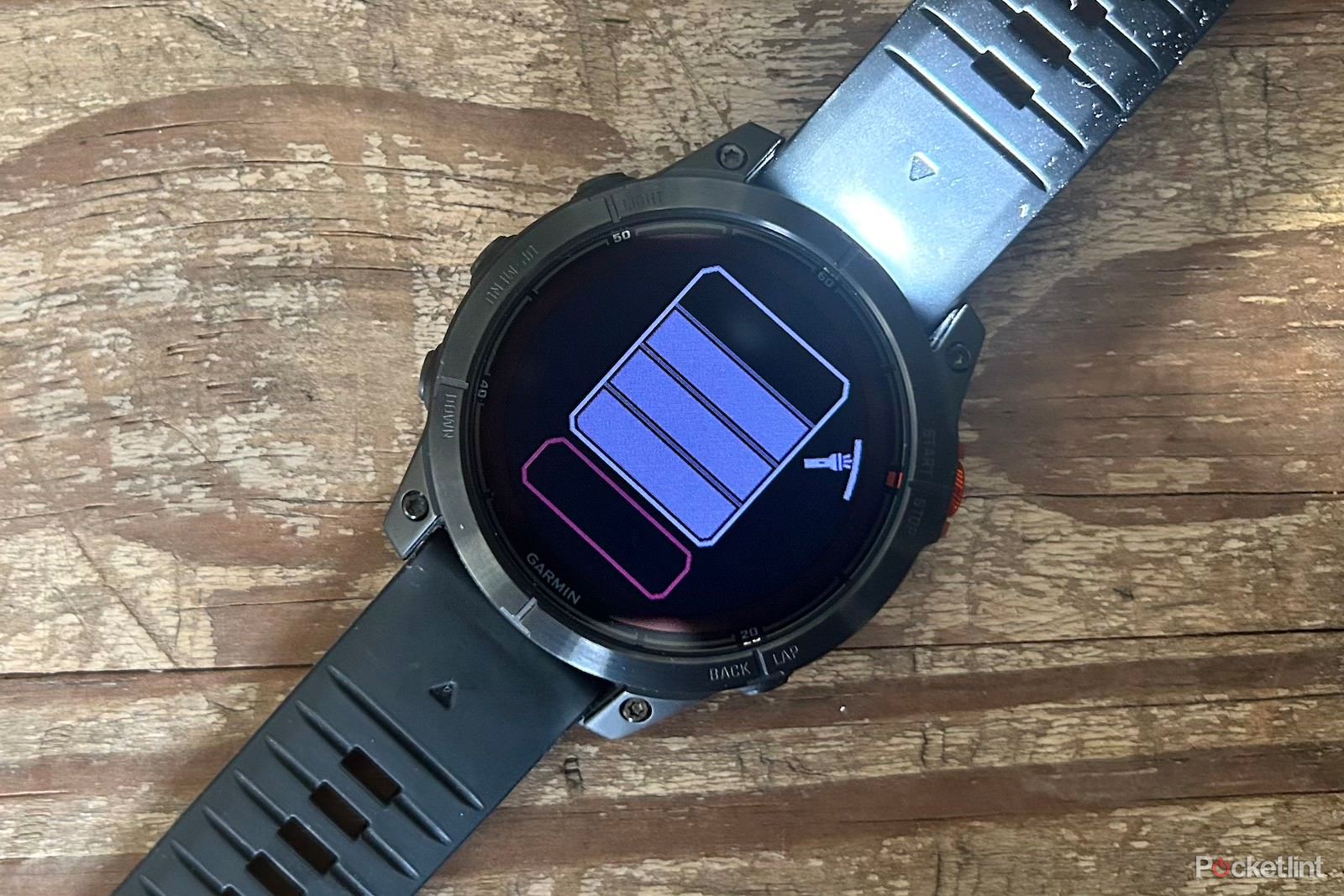 Garmin says it's also added an improved display to all of the Fenix 7 models. Our 47mm 7 Pro packed a 1.3-inch, 260 x 260 resolution screen, matching the size and resolution on the non-Pro 7. You are getting a screen that's a touch clearer and brighter but it's not a huge screen upgrade. It's still a touchscreen, which thankfully isn't laggy and offers a nice alternative to using the physical buttons to navigate menus.
Garmin offers the Pro in solar and sapphire solar options, which does mean you get its PowerGlass lens to harvest energy from the sun to boost battery life. You're still getting a pretty standard silicone strap that's easy to remove and waterproof rating that makes it safe to be submerged in water up to 100 metres depth.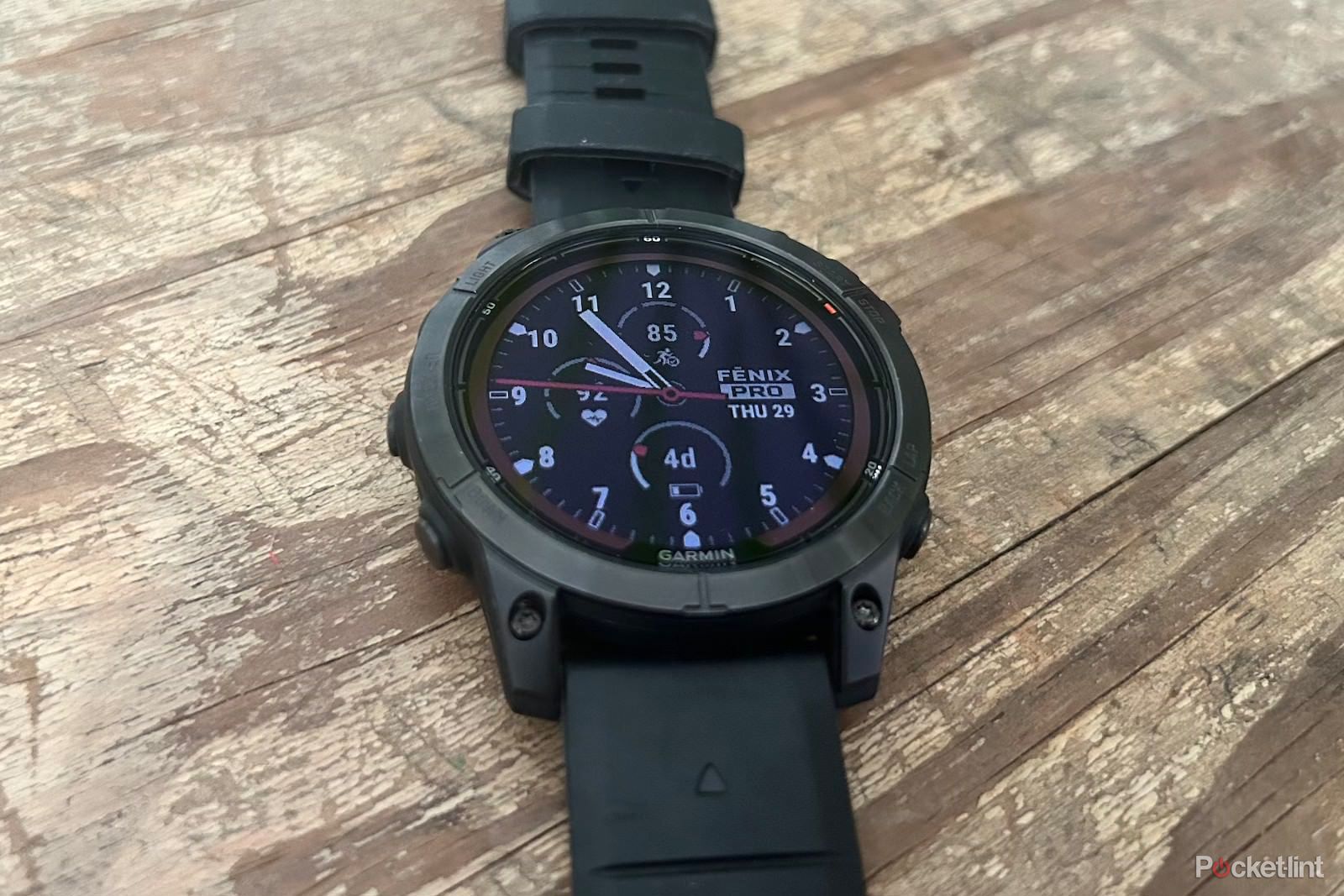 Health and fitness
New Hill and Endurance scores
Added mapping features and modes
New heart rate sensor built for exercise
Everything you can track or monitor on the Fenix 7 you can do on the 7 Pro. So Garmin has sought to improve things in some key areas including delivering more accurate data, offering more training insights and bolstering the Fenix's already great mapping skills.
If you like your whitewater rafting or motocross, Garmin now has a profile for you. It's also sought to improve the accuracy of its heart rate tracking by adding a new sensor on the back of the watch that, along with new algorithms, wants to dish out the kind of HR data you can rely on.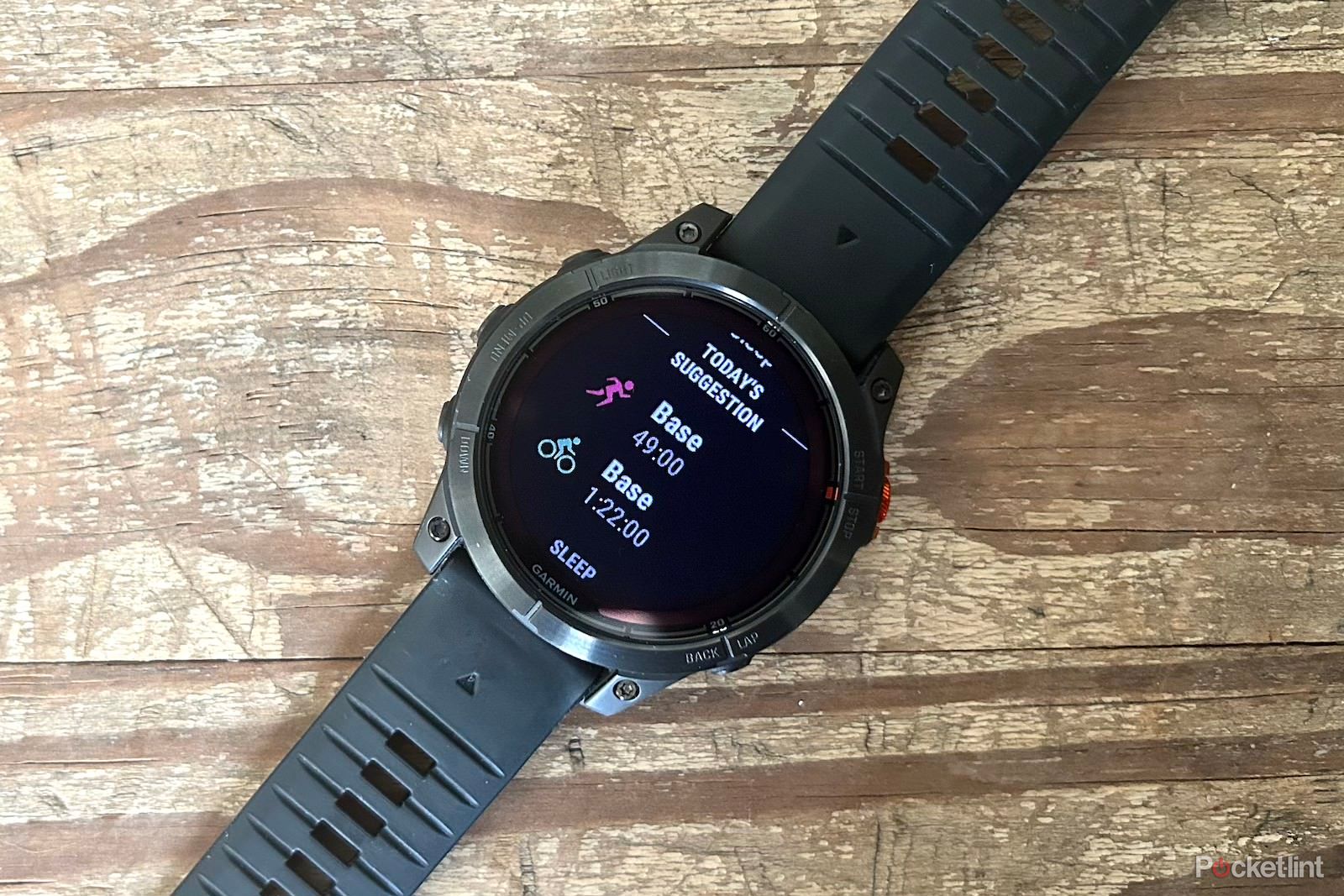 In our tests, the Fenix 7 Pro's sensor performed surprisingly well, where bigger Garmin watches in the past have struggled in more high intensity exercise use. The Fenix 7 Pro wasn't immune to the odd unusual spike or heart rate drop against a more reliable heart rate monitor chest strap, but in general the data was good. It's still not chest strap level of accuracy, but it performed well in general.
One of the biggest reasons to own a Garmin is the ability to view maps, and its approach is better than what you'll find from other sports watches right now in terms of modes, level of detail and just proving useful when you need to find your way around.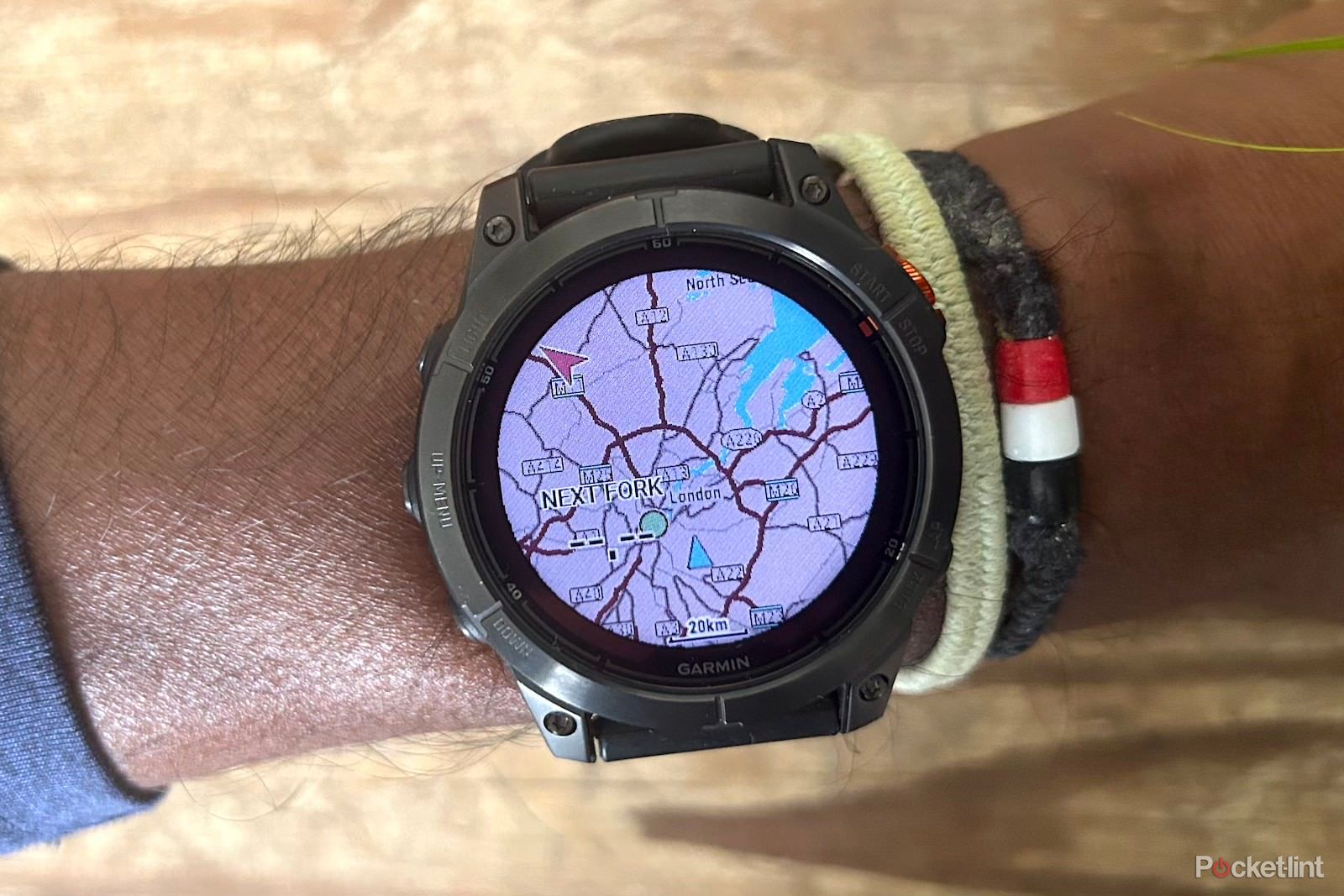 You'll need to get the Sapphire edition of the Pro to get those pre-loaded topographical maps, which now support a split screen mode. This allows you to view metrics and maps on one screen and relief shading to enhance the detail you'll see on those maps on the other. Garmin has also added the ability to see weather, like precipitation and temperature across maps, though this isn't easily accessible when you're in tracking mode.
If you didn't feel like Fenix already offered enough ways to gauge how well your training is going, it's now added two new training metrics in the form of Hill Score and Endurance Score. Hill Score wants to give you a better idea of how well you can tackle hills, paying close attention to your more elevated activity over weeks and months, to tell you whether you're going to be ready to tackle a very elevated race or route.
Endurance score wants to simplify your understanding of whether you're building up the right volume of training to tackle more endurance-style activities. It's generating scores from your previous workout history and VO2 Max readings and, like Hill Score, is really about giving you a clearer sense of whether you're putting in the right amount of training and tracking time to put your body to more physically demanding use. Should these scores be seen as the definitive say on your preparation? No, but the information and metrics it's fuelled by should offer some useful guidance on whether you're well prepared.
When you add in the things you already get from the original Fenix 7, like the great multi-band mode for improving outdoor tracking accuracy, an already abundant set of training insights and tools and great mapping modes, the Pro is an impressive watch for outdoor tracking.
Smartwatch features
New user interface
Same smartwatch features as 955
Slick and responsive OS
Like other Garmin watches, the 7 Pro is sports watch first and smartwatch second, but it offers enough features for those that want to make use of it when they're not tackling trails.
Garmin hasn't added anything drastically new here, so this is still a watch that you can use to view notifications from your Android phone or iPhone, send text responses to some notifications (for Android only), change watch faces, view calendar and stock updates and you do still have a built-in music player that supports offline playlist storage with Spotify and Deezer.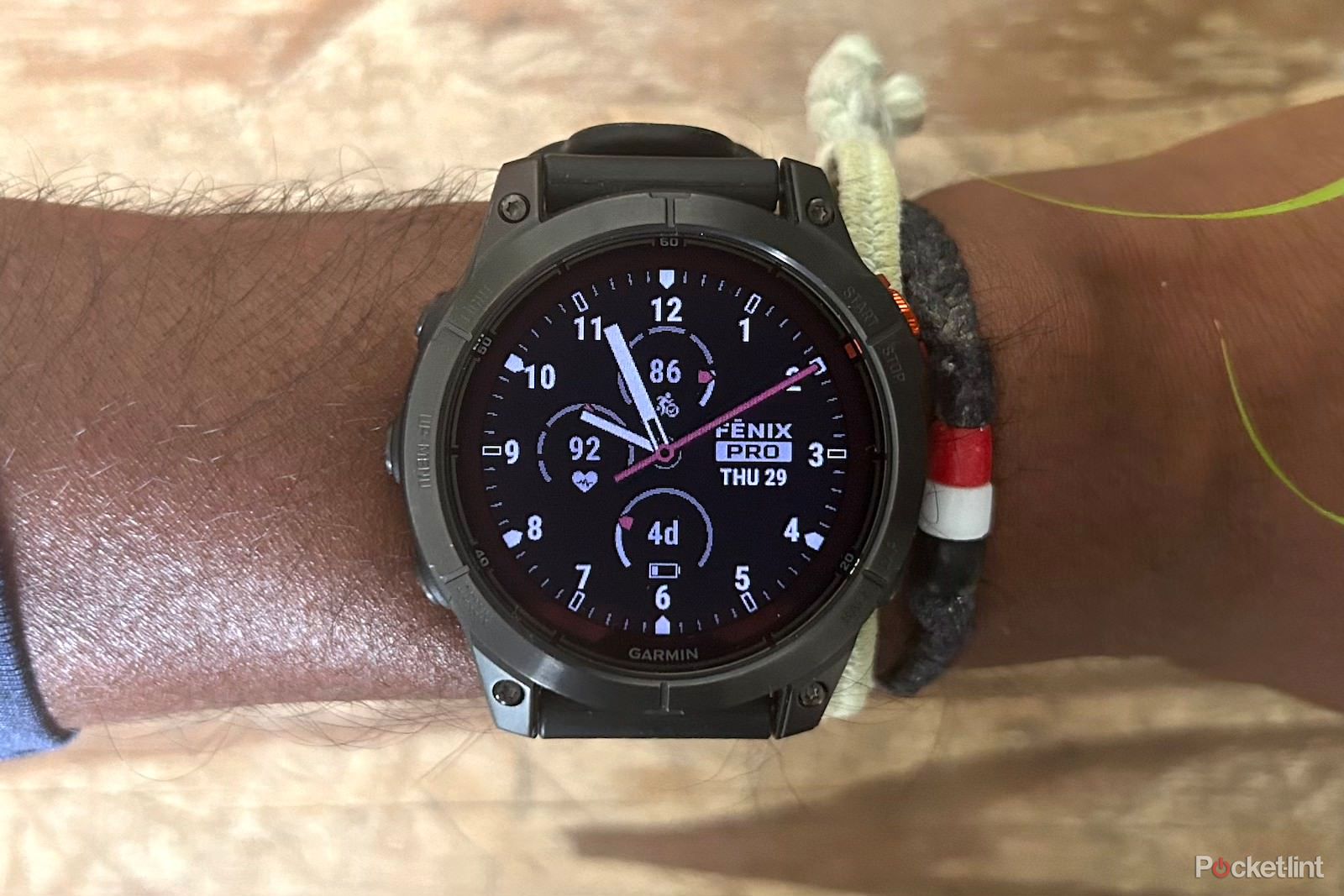 The smartwatch experience on a Garmin is about as good as it gets on any sports watch. The notification support works well, you've got good music features and the user interface on the watch is solid on the whole.
There are elements which aren't perfect. Garmin Pay isn't super slick, nor does it support a huge collection of banks, the Garmin Connect IQ Store isn't anywhere near as polished as Apple or Google's watch storefronts, but on the whole it's the best sports watch and smartwatch mash-up you'll find right now.
Battery life
22 days in smartwatch mode
Can last for up to 70 days in expedition mode
Power manager mode included
Something you're not going to have to worry about on the Pro is battery life. You're going to get a lot of it here and whether you're out hiking for a few days or you're using it as your day-to-day running watch and smartwatch, you're getting plenty.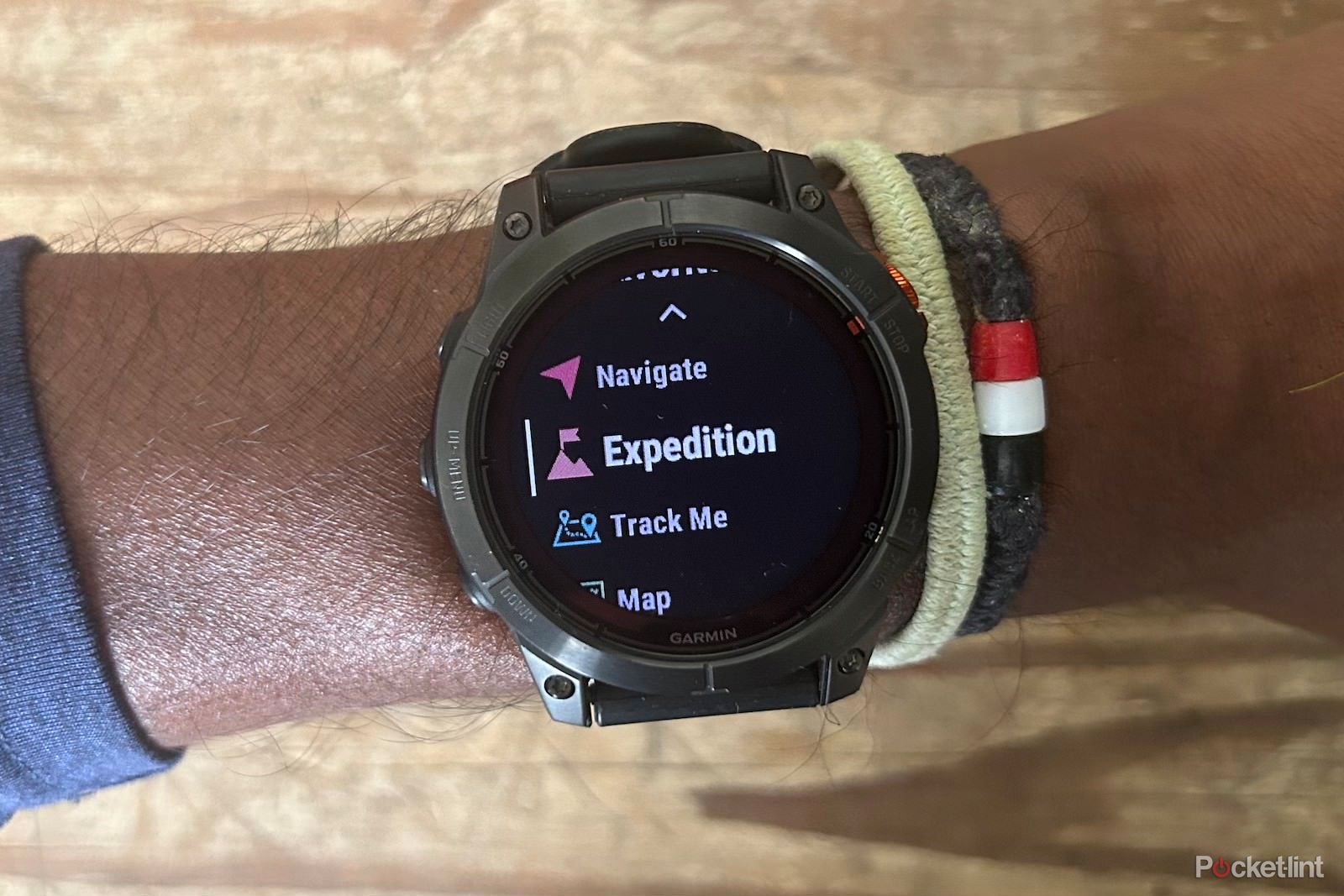 In tracking mode, the 47mm version I tested can go anywhere from 40-70 days in Garmin's Expedition mode, which samples GPS data at a less regular rate. If you opt for the most accurate multi-band mode, that drops to 23-26 hours. That top end of the range is based on making the most of the Pro's solar charging powers, which does require spending a lot of time outdoors to push things further.
If you're more concerned in tracking and using the onboard smartwatch features, Garmin says you should be covered for up to 22 days. The numbers aren't that different from the original 47mm Fenix 7, but what I'd say is that this is still a Garmin watch that will last a week and longer depending on the amount of activity you track and how accurately you choose to track it. Garmin says this is a watch built for the outdoors and it can certainly last a good time away from the charger.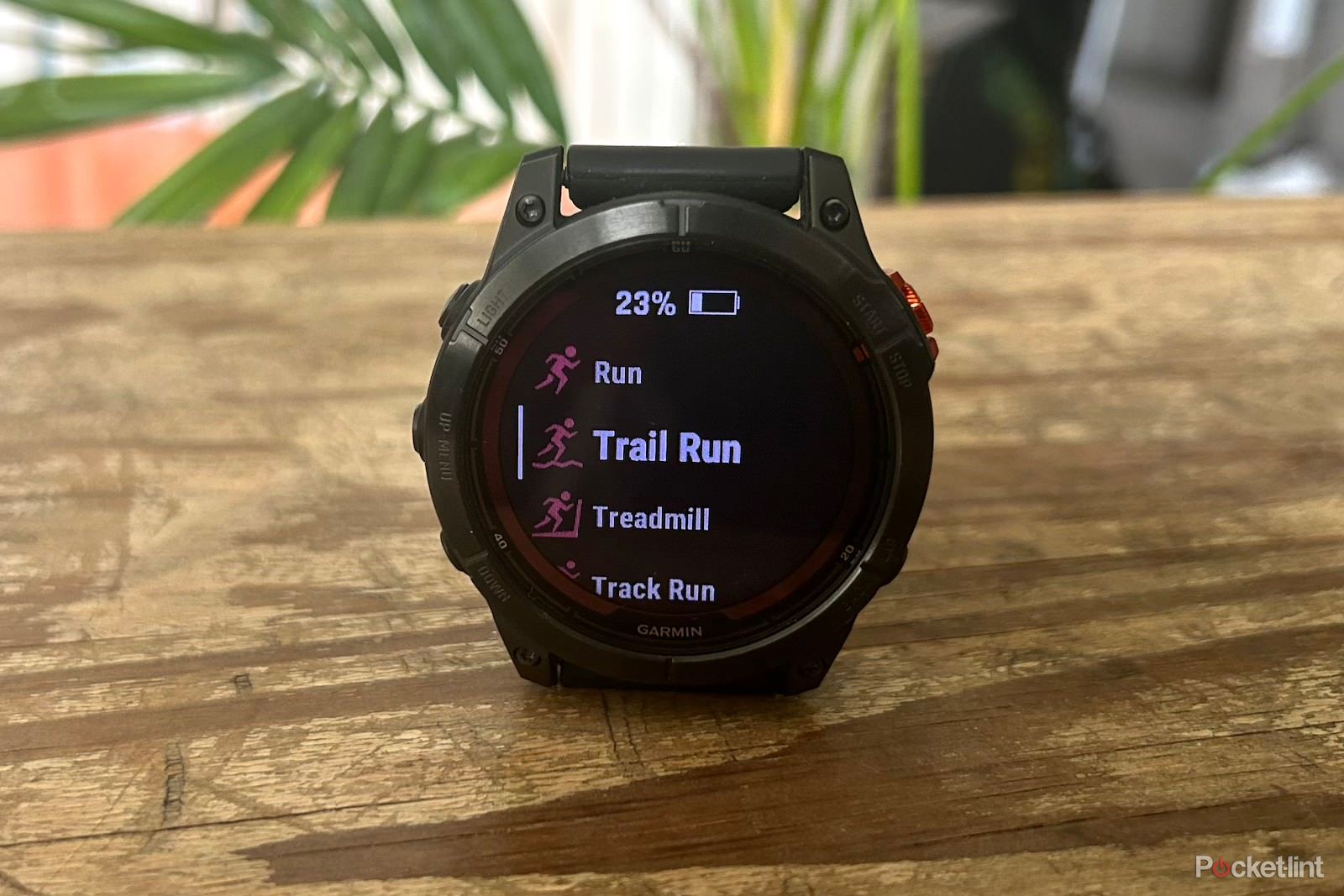 To push things further Garmin still includes its great power manager modes, letting you have better control over what's running and being tracked and make sure you're not using battery-sapping features that you don't care about.
Verdict
The Garmin Fenix 7 Pro is another great watch for those that love the outdoors and out of the new features Garmin has added to the Pro over the standard 7, it's likely going to be the flashlight that will be the big pull for going Pro over the original.
That might make the extra outlay over the original hard to justify, but for those that want the latest and greatest Garmin tech and features, there's no doubt that the Fenix 7 Pro offers it.
Trending Products

.