Introducing a culinary secret weapon – savory garlic butter. This versatile spread offers a simple way to enhance flavors in your kitchen.
Lush, aromatic, and full of flavor, garlic butter serves as the perfect bridge between simplicity and sophistication in cooking. With the right balance of earthy herbs and punchy garlic, it can transform any meal from mundane to memorable. And the best part? You can prepare it right at home. Whether you're spreading it over freshly baked bread or using it to baste a sizzling steak, our garlic butter is a delicious secret you'll want to keep in your culinary toolbox. It's not just a recipe; it's an invitation to create and savor.
Frequently Asked Questions
How can I use garlic butter?
Garlic butter is incredibly versatile! Use it to sauté vegetables, baste meat or seafood, or spread on bread for a divine garlic toast.
Does garlic butter have to be refrigerated?
Yes, to maintain its quality and prevent spoilage, garlic butter should be refrigerated.
Can I make vegan garlic butter?
Absolutely! You can substitute dairy butter with a plant-based butter alternative to make vegan garlic butter. Not all plant-based butter is created equal, so choose a plant-based butter you already know and love.
Substitutions
If dairy is an issue, a good quality plant-based butter can serve as an excellent substitute. For those seeking a low-sodium option, consider using unsalted butter and gradually adding salt to taste. Remember, the magic is in the garlic and herbs. The salt is just there to enhance these already fantastic flavors!
Serving Suggestions
Garlic butter pairs exceptionally well with a range of dishes. Toss it with some pasta and grilled chicken for a quick, hearty meal. If you're serving up seafood, a dab of garlic butter on grilled shrimp or lobster can make the dish restaurant-worthy. Hosting a dinner? A garlic butter-smeared baguette will have your guests raving.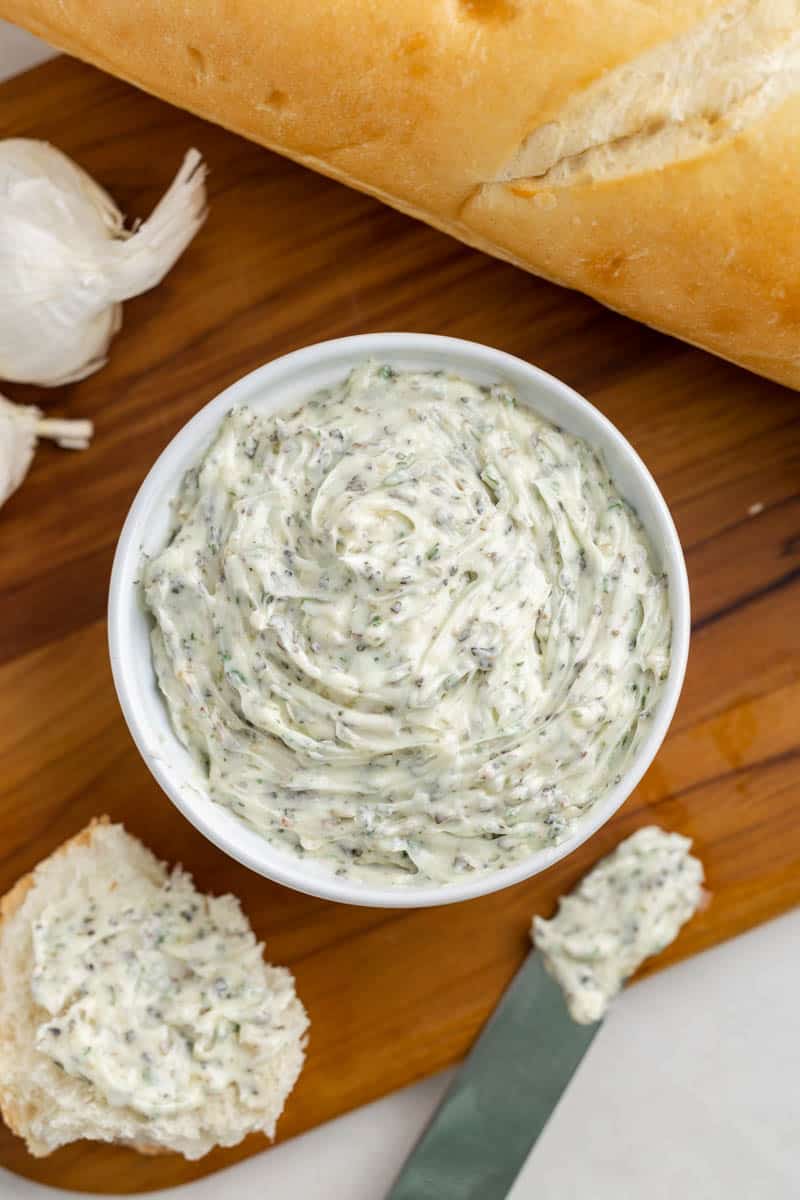 Storage Instructions
Garlic butter should be stored in the refrigerator, covered, and can last up to 2 weeks.
If you like this recipe, you may be interested in these delicious bread recipes to slather in that delicious garlic butter:
Trending Products

.