Google hasn't been making phones for long. Not compared to the likes of Samsung or Apple. While Apple is preparing to launch the iPhone 15 and Samsung preparing its fifth-generation of folding phone, Google has launched its first folding phone and only its eighth generation of smartphone.
This is Google embracing a change, showing what it can do on a larger screen and how it can drive Android in a new direction. That started with the Pixel Tablet – and it's clear there's work to do there – and the Pixel Fold offers many of the same features.
I've been using the Pixel Fold for a few days. I'm not finished testing it yet, but here are my extensive first impressions.
Google Pixel Fold
First impressions
The Pixel Fold takes Google's phones in a new direction, embracing the next-gen screen tech and presenting a premium PIxel option. It's a great quality phone, but it's clear there's still work to be done on app optimisation to enhance the experience.
Pros
Great quality design
External display is very usable
Cons
Some software optimisation still to happen
It's expensive
Design and build
Folded: 139.7 x 79.5 x 12.1mm
Unfolded: 139.7 x 158.7 x 5.8mm
283g, IPX8 protection
Gorilla Glass Victus, polished aluminium frame
There's a whopping price tag on the Pixel Fold. It will cost $1799 in the US or £1749 in the UK. In Europe, it's €1899 so there's no avoiding that this is a premium phone. Fortunately, it comes with a premium build, but this is a device where cost is always going to be part of the conversation. (As it happens, there are trade-in offers and a free Pixel Watch with pre-orders on the Google Store, and that might lessen the blow for you.)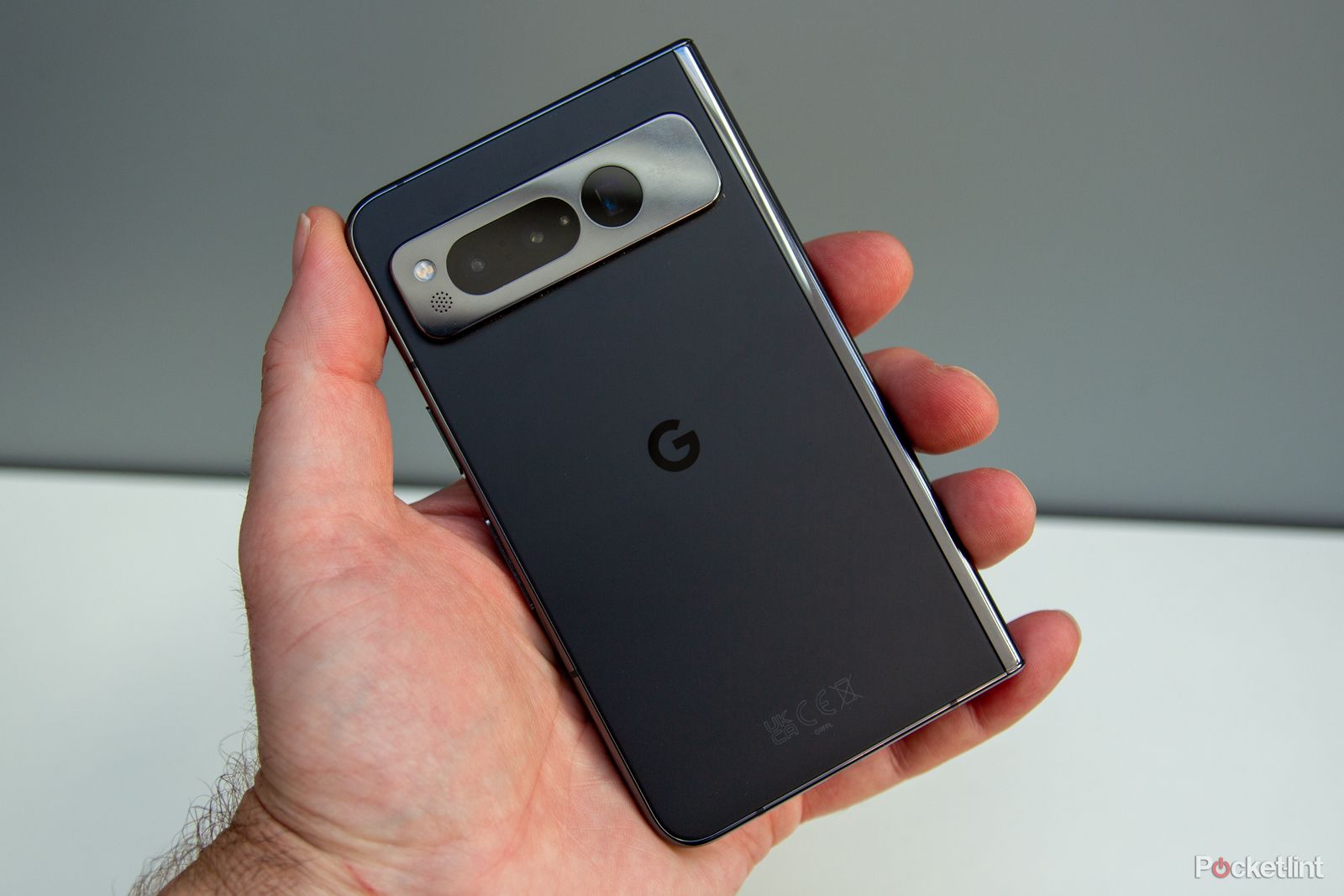 But as soon as you lift the Pixel Fold from the box you'll be struck by how premium it is. The 283g weight means there's some heft to it, the polished aluminium frame looks and feels great, softly rounded to make it a pleasure to hold. This phone might be 12.1mm thick, but it's comfortable to grip when folded.
The looks are similar to the Pixel 7 Pro, it's the same quality of finish, but there's more frame to the Pixel Fold, the spine formed when the phone is folded is again a seamless, high-quality finish to the steel alloy, while the Gorilla Glass Victus back of this phone is matte rather than gloss, so it doesn't collect fingerprints.
In folding phones, a lot is said about hinges and Google has managed to make a hinge that looks great. The Pixel Fold when closed doesn't leave a gap like you get on the Samsung Galaxy Z Fold 4, instead it's almost – almost – flush, with the two halves of the phone laying flat against each other. Hold it up to the light, however, and you'll find there's still a gap at the hinge end, a little light creeping through.
Open the phone and that hinge doesn't leave gaps, it all looks well sealed, but the phone doesn't actually open flat. There's a sizeable camera bump on the rear and when open, the phone isn't a flat slab, the right leaf is at a slight angle. Lay the phone on a table and you'll see it, pick the phone up and you'll find that's as far as it goes.
The Pixel Fold carries an IPX8 rating, meaning it will withstand water ingress, but it's not tested for dust. Dust and fine grains will always be a problem for devices with hinges – we'd advise you take real care if you're heading to the beach. Of course, on a phone this expensive, you'll want a case, and there is a selection available. Even after a few days, we've found a line of dust in the centre of the display down the crease.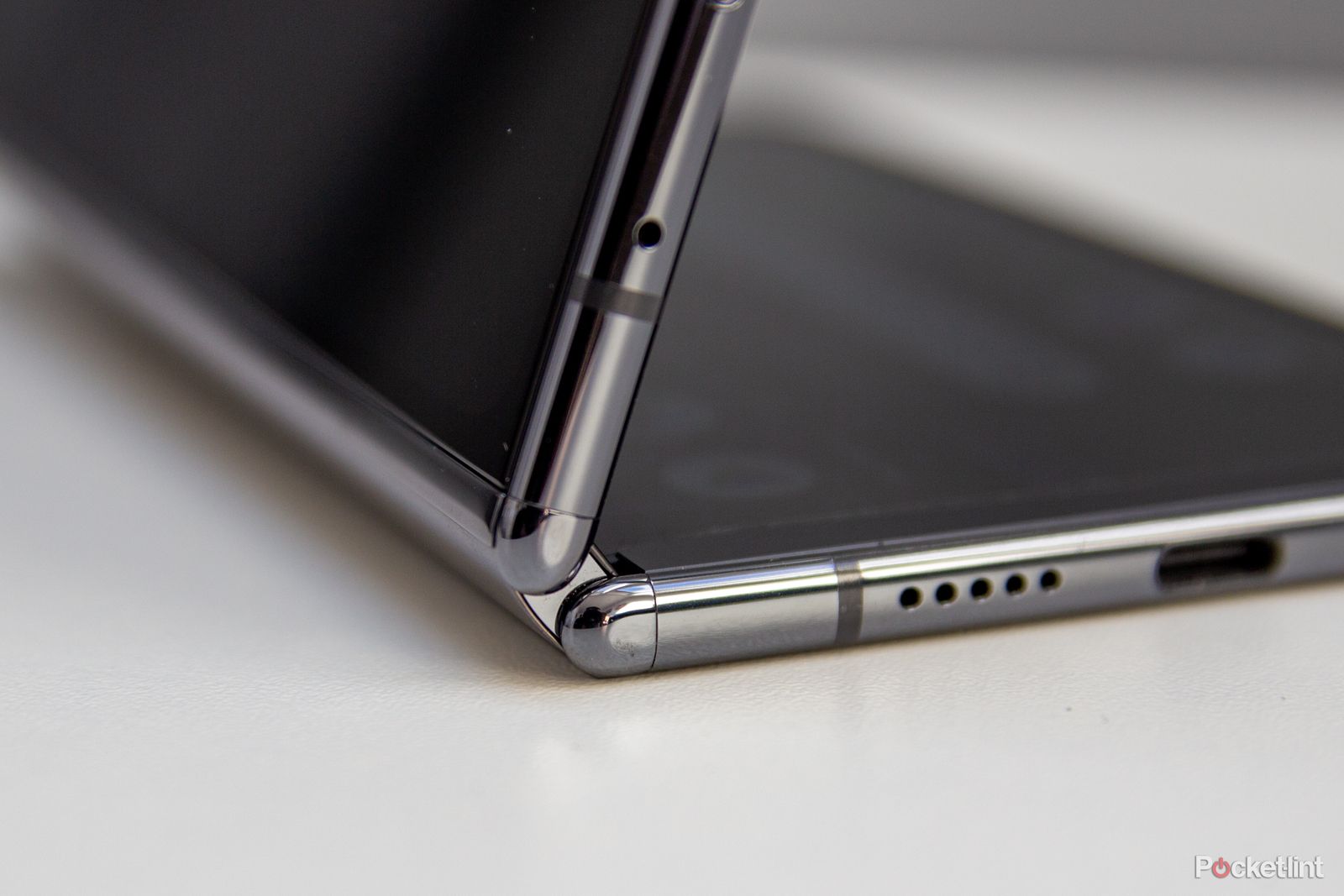 The whole essence of the Pixel Fold, however, is one that continues the Pixel story. It fits right in with what the Pixel 7 devices offer, instantly recognisable as part of the pack.
One of the changes, however, is that the fingerprint scanner is in the power button. That's a common move on folding phones and it works well enough. In the time we've been using it, we've had no problems with it. The Pixel Fold also supports face unlocking, and this will get you into the device easily enough, but only unlocks using the front camera when the phone is folded. It's perhaps not as advantageous as it is on a regular phone, because many will press to power button to wake the screen and the fingerprint is often seamlessly recognised and the phone unlocked anyway.
Pixel Fold displays
Internal: 7.6in OLED, 2208 x 1840, 380ppi, 120Hz, 1450 nits peak, 6:5
External: 5.8in OLED, 2092 x 1080, 408ppi, 120Hz, 1550 nits peak, 17.4:9
Every folding phone is a tale of two displays. There's the fancy folding display on the inside, using ultra-thin glass to allow it to sit at various angles and often the centre of attention, and then there's the external display. Often seen as a place to quickly glance at messages, the Pixel Fold's external display is so much more than that. I've opined on how much I like it right here, because I've found myself using the external display a lot.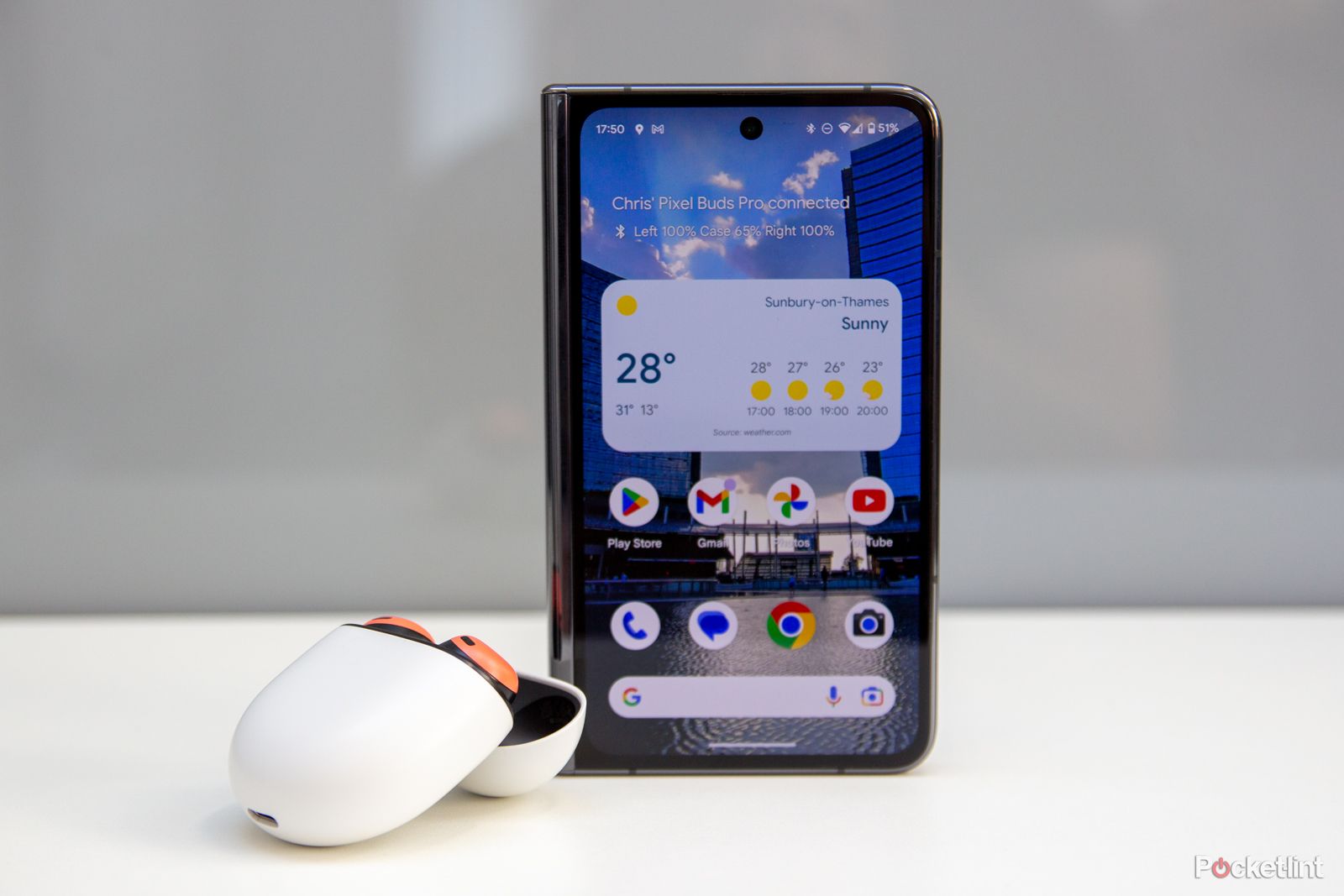 The aspect of it is really good, because it's wide enough to use like a normal phone. There's enough space to use the keyboard on all my regular apps, without feeling like there's a compromise to performance. It's not huge, but it is like having another compact phone in your pocket. It's bright, it's vibrant, and it's a full-functioning phone display, with 120Hz refresh rate and great peak brightness to cut through reflections on sunny days – and I think it's a major selling point for the Pixel Fold.
Open the phone up and you're presented with the 7.6-inch folding screen. The first thing that people will comment on is the bezels. They're wide but uniform, forming a border around the folding display, but also serving the purpose of making sure that when the two sides of this phone are folded together, it's the bezel that touches, not the screen.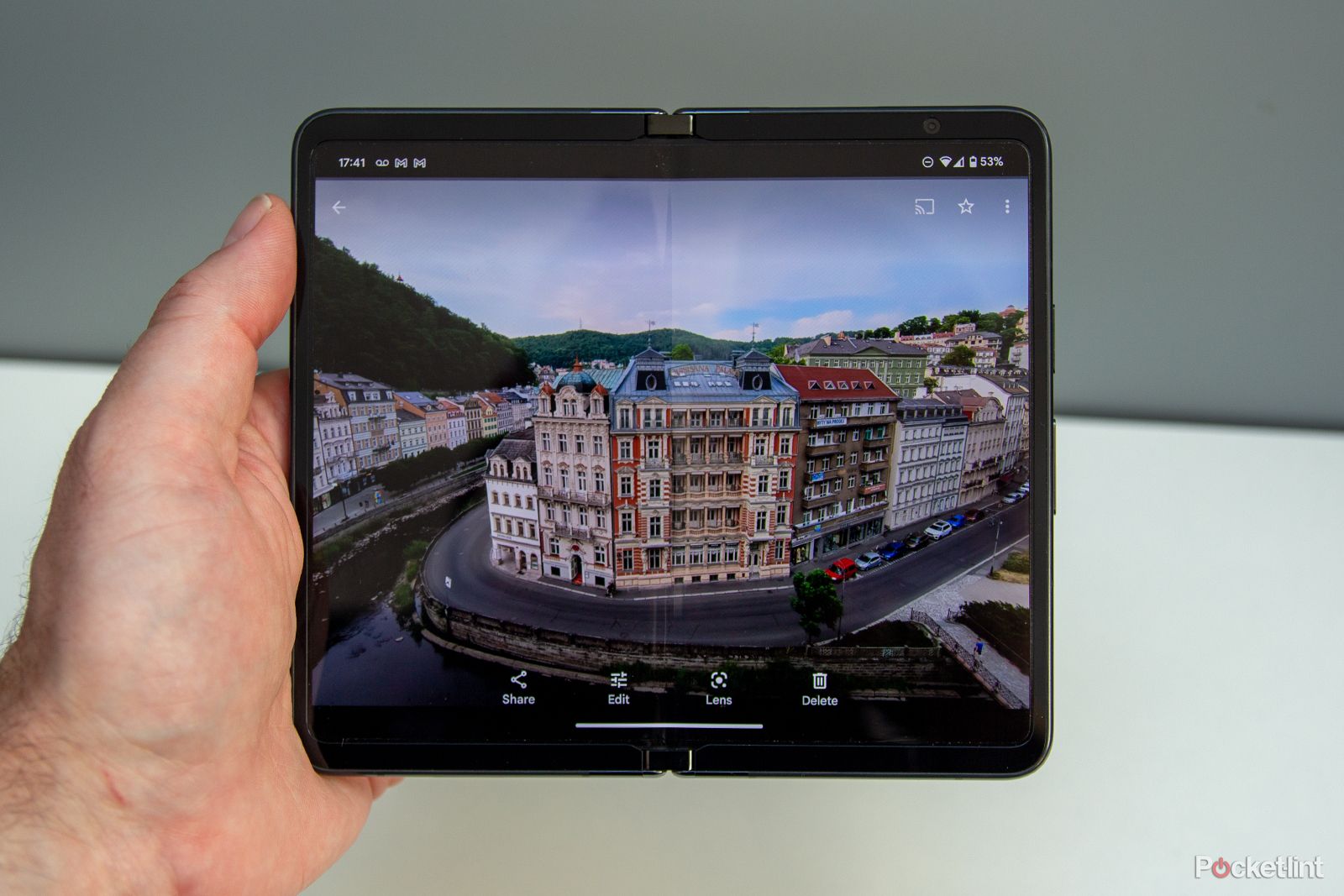 There is a seam down the middle. That's noticeable when the screen is off, but as soon as you're using it, you can't really see it – it just blends into the background. Yes, you'll feel it when you run your finger over it, but that's the same with all folding phones. Importantly, fire up a movie on Netflix to enjoy across that 7.6-inch display, and you won't notice the fold in the middle of the page at all.
One thing I've noticed about the internal display – and as I said I'm not done testing – is that the viewing angles aren't quite as solid as the external display. It will dim a little if you're viewing from an angle. You might also find it looks a little defracted if you're wearing polarised sunglasses and viewing the internal display in portrait, due to the orientation of the polarising layer on the top of the screen. Yes, that's a lot of conditions, but if you wear polarised sunglasses like I do, you need to be prepared for it.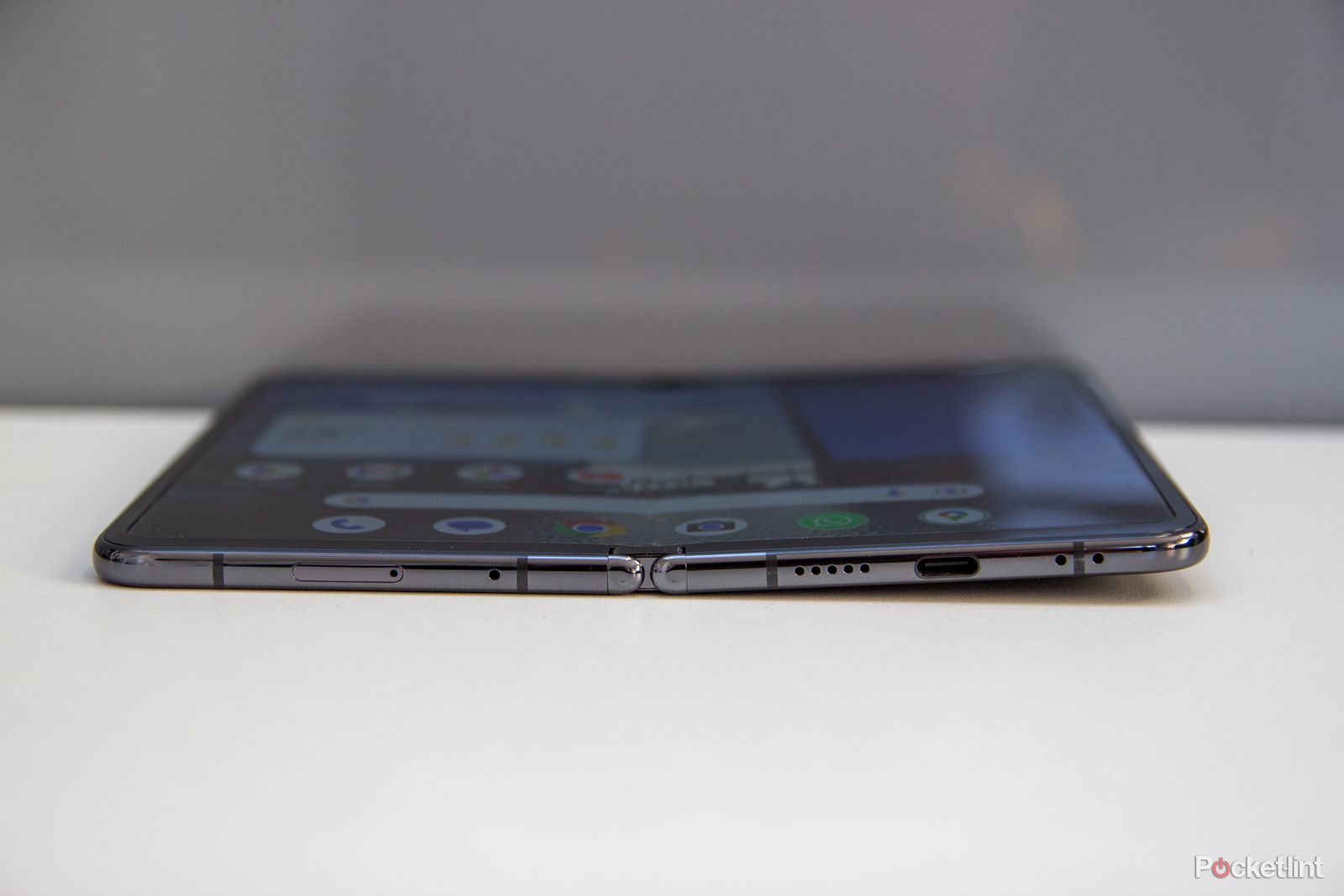 What's common to both the displays, however, is quality. They are both vibrant and the peak brightness they offer helps to drive the HDR experience for entertainment, while also fending off bright sunshine. I still have more testing to do, but I'm really impressed with the displays so far.
Pixel Fold hardware and battery performance
Google Tensor G2, 12GB RAM, 256/512GB storage
4821mAh, 21W wired, 7.5W wireless
The Google Pixel Fold lands with familiar hardware, because it's the same as you get in the Pixel 7 Pro, and closely related to the Pixel Tablet and even the Pixel 7a. Google's approach is to essentially use the same hardware across its devices, and that means the performance is going to be close to its flagship phone. As we've said, we've not fully tested it, but so far, the experience is pretty close to that which I've experienced using the Pixel 7 Pro as my daily driver. You can see how the two compare here.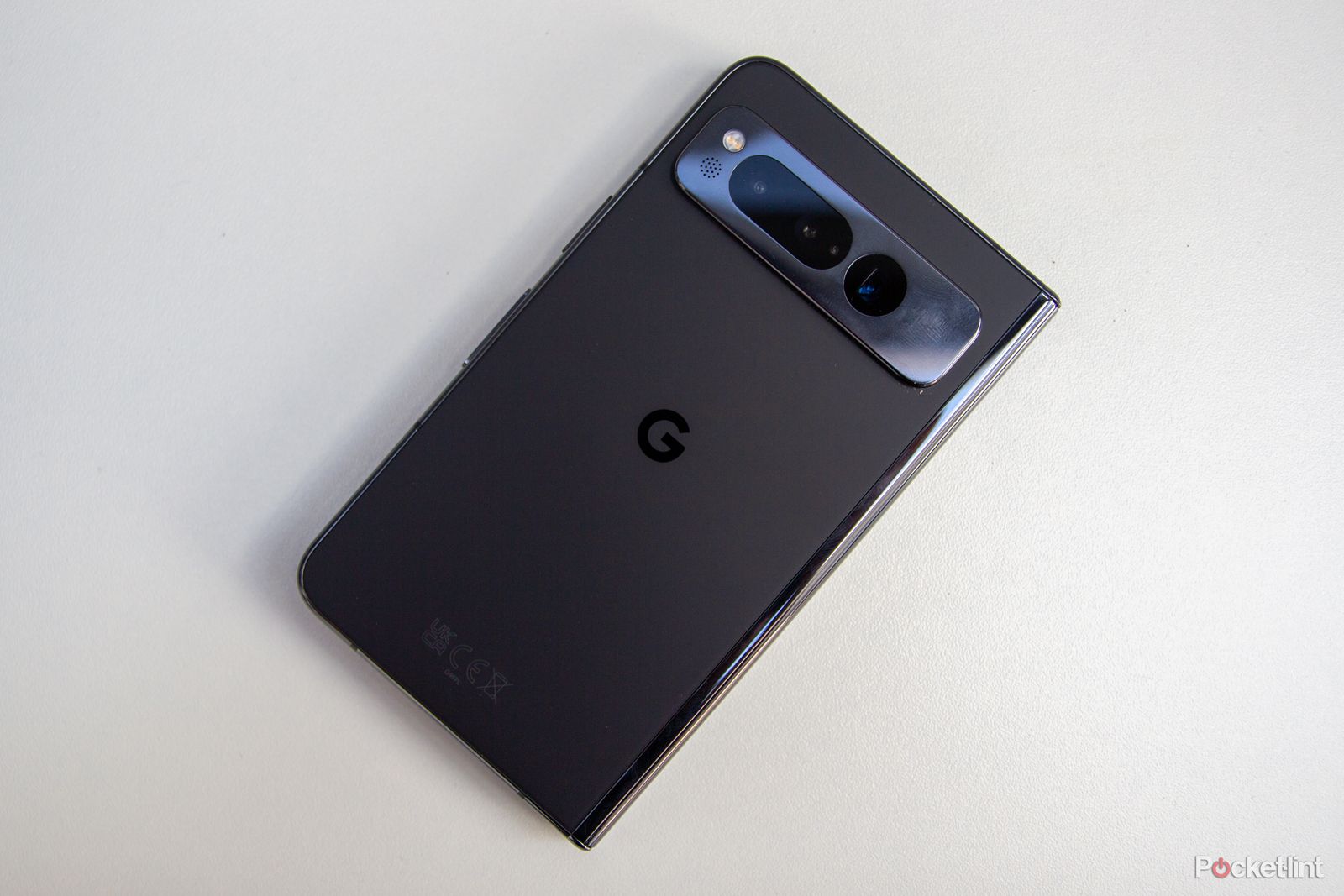 The battery, however, is a different story. This is a different phone, it's packaged in a different way and that's going to have an impact on things like battery performance. Currently I've not had the Pixel Fold running long enough to get a firm appraisal of the typical battery life, or the thermal properties of the phone.
However, the 21W charging isn't fast – although Samsung only offers 25W charging – while the wired charging of 7.5W is also pretty average – Samsung here is 10W on the Z Fold 4. That's now pretty slow, when 68W, 100W, 120W charging is appearing elsewhere. This might come down to trying to preserve the battery, or limitations caused by the split battery design that folding phones use. But the Oppo Find N2 has 67W charging, so it's not unheard of in this market.
I'll be testing the Pixel Fold more to comment on performance and battery life over the coming days.
Pixel Fold camera performance
Main (rear): 48MP, 0.8µm, f/1.7, 1/2in sensor
Ultrawide (rear): 10.8MP, 1.25µm, f/2.2, 1/3in sensor, 121.1 degrees
Telephoto (rear): 10.8MP, 1.22µm, f/3.05, 1/3.1in sensor, 5x optical
Front: 9.5MP, 1.22µm, f/2.2, FF
Inner: 8MP, 1.12 µm, f/2.0, FF
Folding phones have a lot of cameras, a by-product of having a lot of different sides. The aim has always been to ensure there's a camera on whichever surface you're looking at. Looking at the breakdown of cameras, this looks like a cascading list, from best to worst. The inner camera being the camera that you're least likely to use – and generally pitched at video calling and little else.
Google is pushing a range of different options to take advantage of the Fold's design. There's tabletop mode that means the phone will support itself, either for the outer rear cameras or the inner camera. You can also open the phone flat, use the external display as your preview window and then use the main camera for selfies. This means you then get all the resolution, the better sensor, and autofocus, for better images. It just takes a tap of a button, so it's easy to use.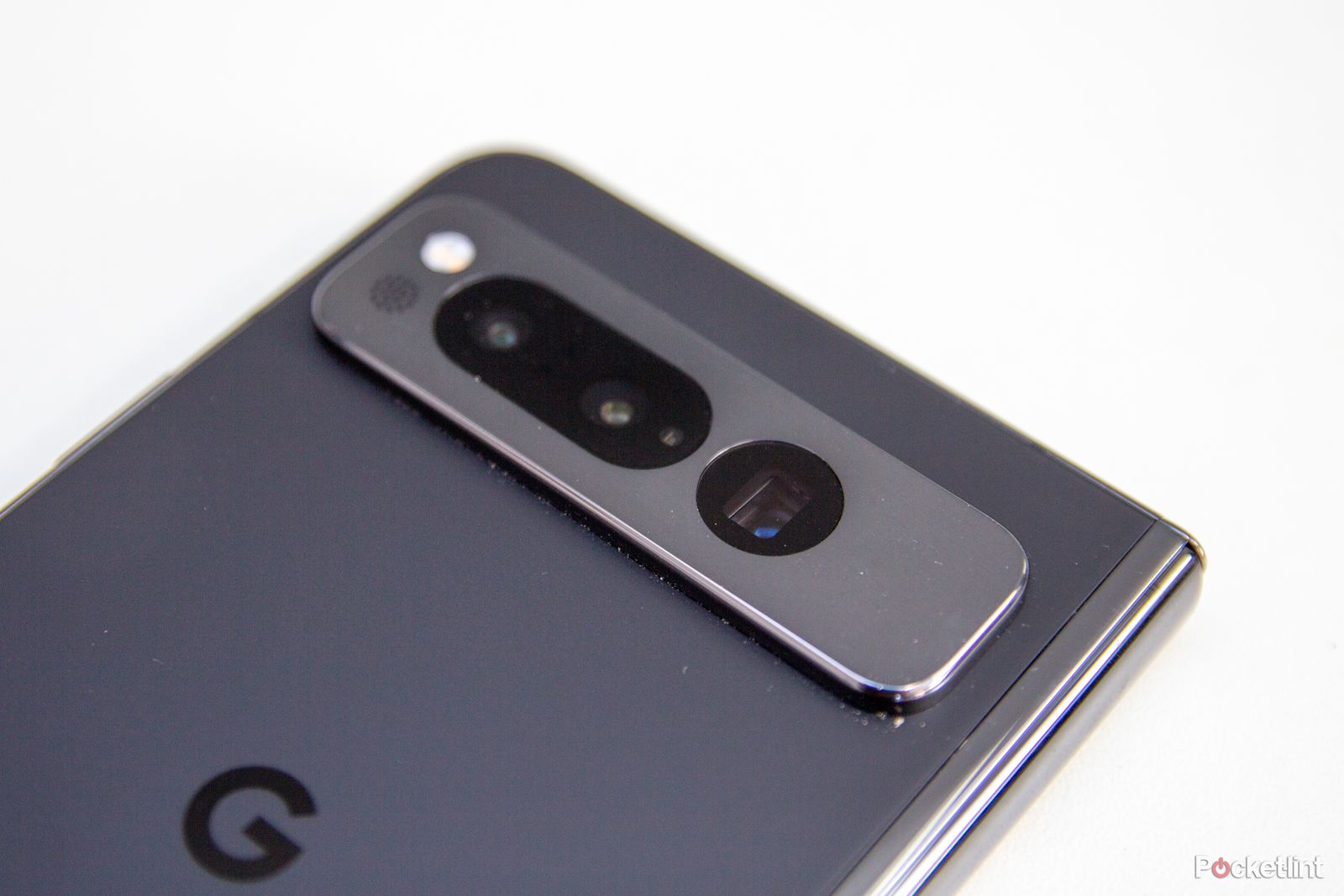 Apart from exploring the novel ways to use the camera, I've not fully assessed its performance, so I can't say, right now, how it compares to the Pixel 7 Pro. Both are capable Pixel Camera systems, backed by all of Google's computational photography, and from what we've seen so far, the Pixel Fold cameras don't disappoint. But there will be more to follow on the performance over the coming days as I complete my testing.
What I can say is that it all feels familiar: this being a Pixel, the camera app behaves as it does on other Pixel phones with the exception of the additional button to switch screens and those clever modes that allow you to use it partially folded. Google's approach to photography is about simplicity over complexity, so I'm expecting this to be a great point and shoot performer.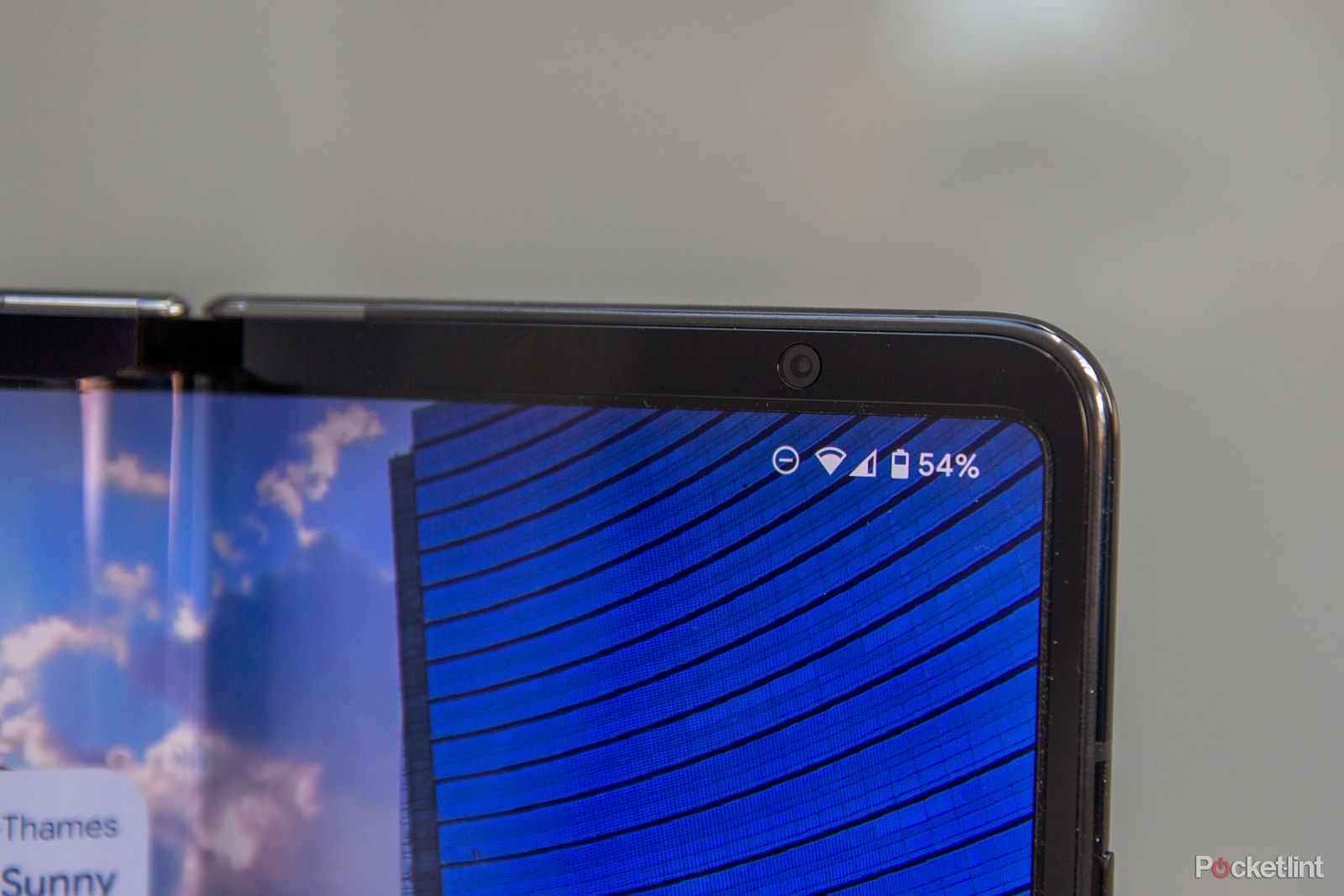 Software
Android 13
5 years of security updates, 4 OS updates
For many observers, the Pixel Fold isn't about all those things I've talked about above, it's about software, plain and simple. It's Google creating a baseline for Android to work on larger displays. This goes hand-in-hand with the Pixel Tablet, and there's a lot of similarity in the experience on the Fold and the experience on the Pixel Tablet. The difference, of course, is that the Fold gets away with apps that aren't optimised for a larger display there the Tablet does not.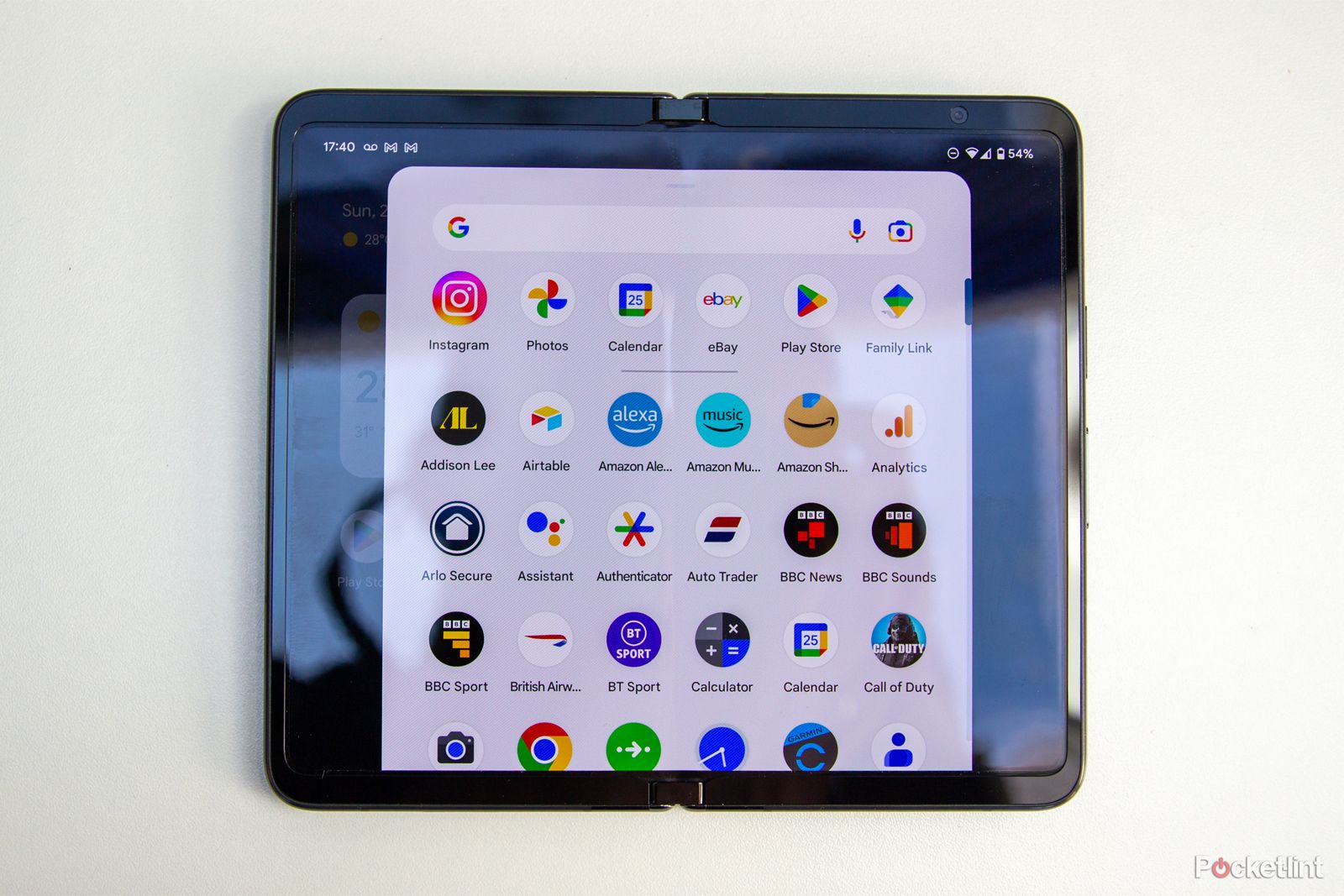 Starting at the beginning, the Pixel Fold uses the new taskbar that's on the Pixel Tablet, slowly swipe up from the bottom and it will appear, with common apps so you can tap and go. A longer slow swipe will present you with a useful grid of recent apps and pages, shortcuts to common apps, as well as access to split screen controls so you can get into multitasking. This will let you do some of those more advanced things, like being able to drag and drop photos.
A quick swipe will return to the home screen and a quick swipe from the home screen opens the apps tray as normal.
A number of Google apps have been optimised for a larger display – like Google Photos, Gmail, the weather app – as well as some other apps. WhatApps takes on two columns, some apps like Netflix uses the whole display, while some do nothing at all, and open like apps on a normal screen, like Twitter or Instagram. Some folding phones will force these apps to fill the display, but Google is instead opening these with black space to the sides and allowing you to tap to move the positioning of the app.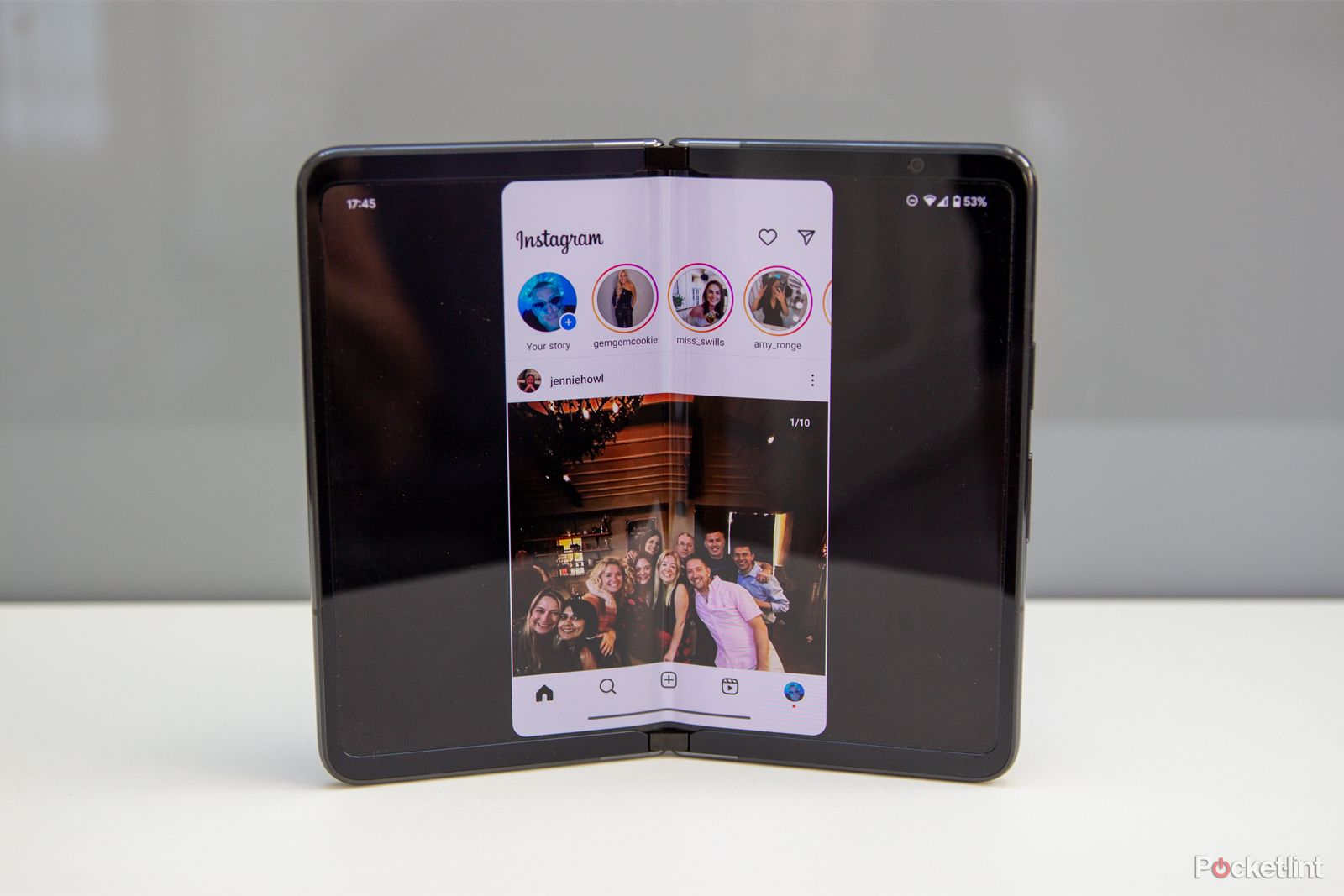 Some apps work better in portrait – like Instagram – but in reality, many of these apps are compromised. That impacts on the experience, because you want it to be bigger and better and in some cases it isn't – it's the same as on a regular phone. The problem here is that developers haven't all seen the need to start optimising for a larger display – and the existence of the Pixel Fold and the Pixel Tablet is supposed to provide some motivation.
That also means that early adopters are likely to have the worst experience. Some apps, like Uber or Strava, just aren't taking advantage of the screen space on offer. I can see the potential is there for a much better folding phone experience, but we're not there yet. I'm hopeful that the Pixel Fold experience will get better with age, because when it comes to software, it's still a work in progress.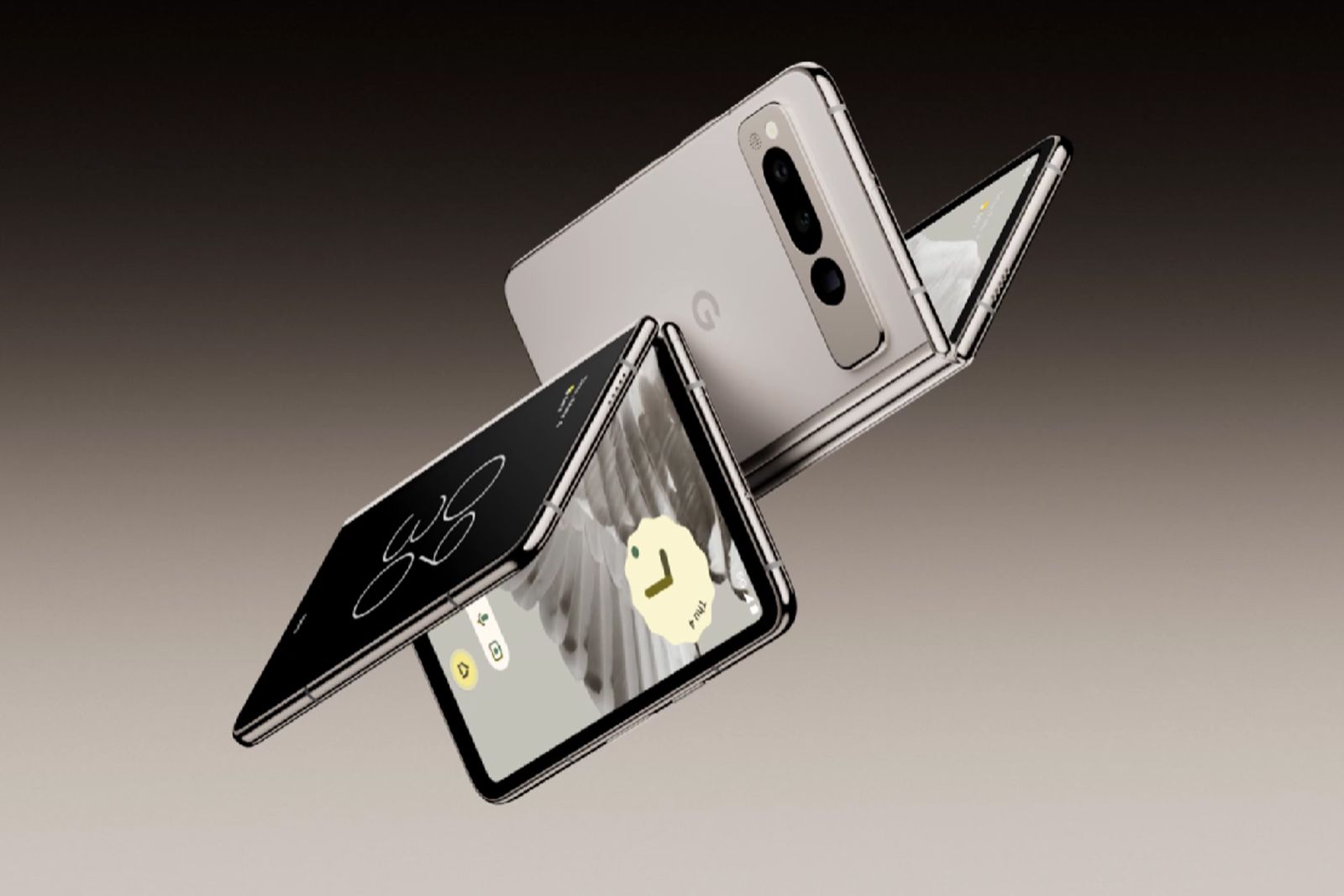 Google
First impressions
The Pixel Fold is a bold step for Google. It hasn't followed Samsung in the format and aspect of its device, instead choosing to do something different. I believe this is the right decision, because when closed, the external display makes for a compact flagship-like experience. I also like the design and build, I think the Pixel Fold is a good-looking phone. But is it $1800 of phone?
I still have to test the battery life and the camera performance to full determine just how close Google can get to that asking price, but I have to warn you, it's a big step from the $900 asking price for the Pixel 7 Pro. Pixel has often been about affordability and the Pixel Fold isn't affordable – it has been aligned with Samsung, its top competitor in the space.
I'll be working on the Pixel Fold over the coming days and I'll deliver my full verdict as soon as I reasonably can.
Trending Products

.