Adding extra storage to your PC is a great way to get a bit more space, and this doesn't necessarily require a big financial outlay.
Some of the simplest and quickest options out there are SATA-powered 2.5-inch internal SSDs, which have the advantage of being significantly faster than traditional hard drives, as well as being silent and more reliable. These SATA SSDs are really easy to install (see our guide for help) and only need a couple of connections in order to work. They're also compact and so will fit in most PC cases with ease. These sorts of SSDs are generally more affordable than NVMe options and offer a lot of storage space for your money as well.
Testing these 2.5-inch drives is an involved task that involves slotting them into our team's PCs and testing their raw speed and transfer mettle, as well as working out which represents the best value in relation to their quality, and it's a process that we undertake carefully.
We've gathered some of the very best SSD options on the market for you, including options at various price points.
Our Top Pick: Best 2.5-inch SSD
Samsung 870 EVO
1. Best overall SSD
A solid and reliable SDD
$59.99 $69.99 Save $10
For speed and value, it's hard to beat this Samsung option. An excellent option for most users.
Pros
Great speeds
Reliable lifespan
Samsung is one of the most well-respected names in the SSD business and has been putting out superb internal SATA drives for years now.
One of our most highly recommended 2.5-inch SSDs is the superb 870 EVO, which boasts impressive read and write speeds that both exceed 500MB/s.
It's a great option regardless of what use you're planning for it, gaming, professional or otherwise, and also represents really solid value, which is impressive given its freshness on the market.
The Samsung 870 EVO SSD is available in sizes up to 4TB so you'll have plenty of storage space for your favourite PC games, video files, photos or whatever else you're planning on storing on it. Samsung's Magician SSD management software is also superb for monitoring the drive and ensuring it's in top-notch shape throughout its lifespan. It comes with a five-year warranty too, so that should give you peace of mind.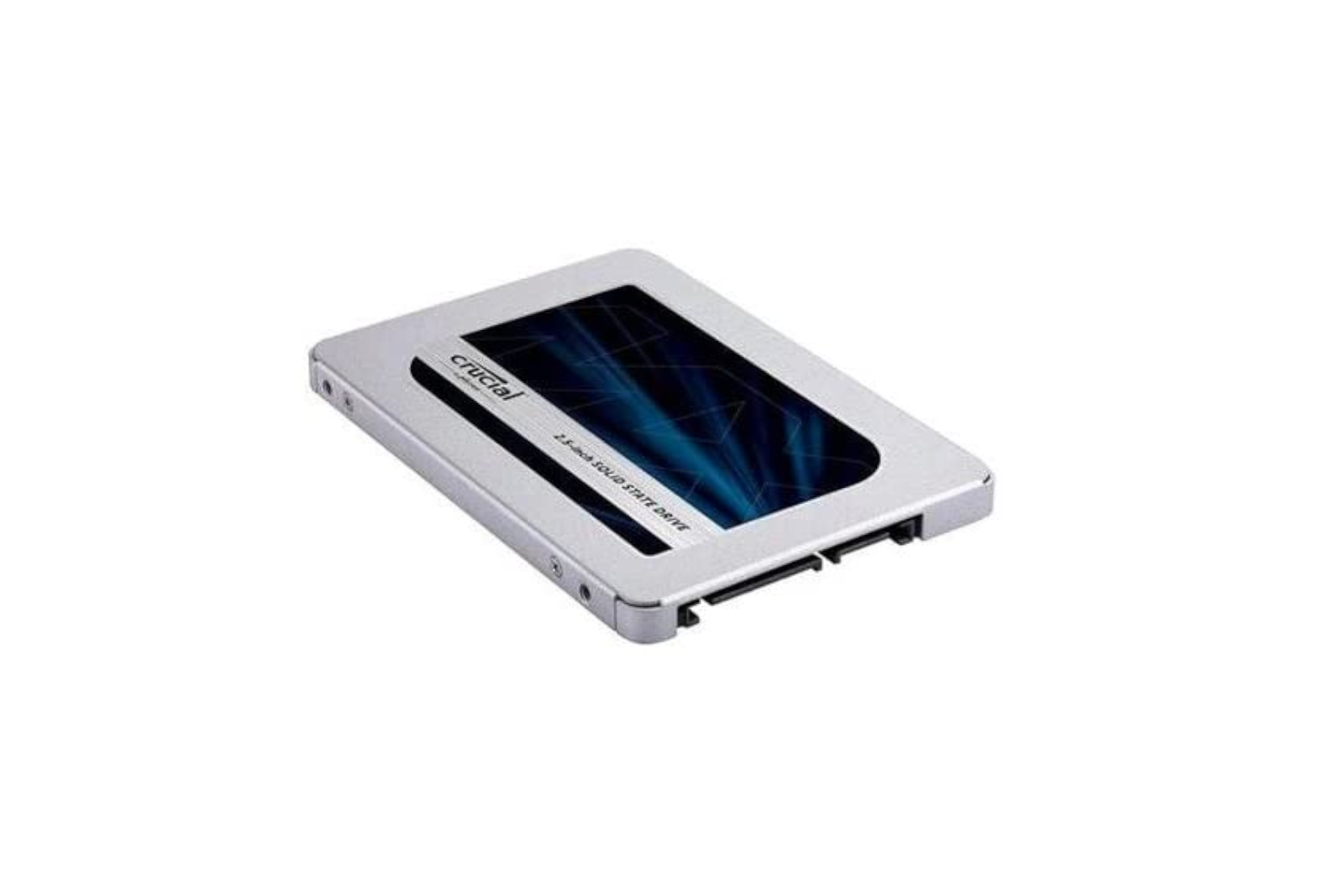 Crucial MX500
2. Runner Up SSD
An affordable SATA SSD option
$51.99 $59.99 Save $8
A long-term classic, and for good reason. This SSD provides superb speed and is a solid alternative for those on a budget.
Pros
Outstanding value
Solid speeds
Crucial's MX500 SSD has been a mainstay in this industry for years, and that sort of loyalty doesn't just come out of nowhere. It's a well-made, well-performing 2.5-inch SATA drive that doesn't cost the earth and will get the job done.
If you're looking for solid speed and a reasonable price, this SSD is a great bet. It might not be a spring chicken, but it's still a great value option.
This Crucial 2.5-inch SSD is one of the faster drives around with read/write speeds up to 560MB/s but it's also reliable and energy efficient. You can also rely on it too as it's backed by a five-year warranty. The smallest capacity versions of this drive cost less than a modern AAA game, though we'd recommend opting for a larger 1TB, 2TB or 4TB model to avoid filling it up too quickly and even at the top end these drives are remarkably affordable.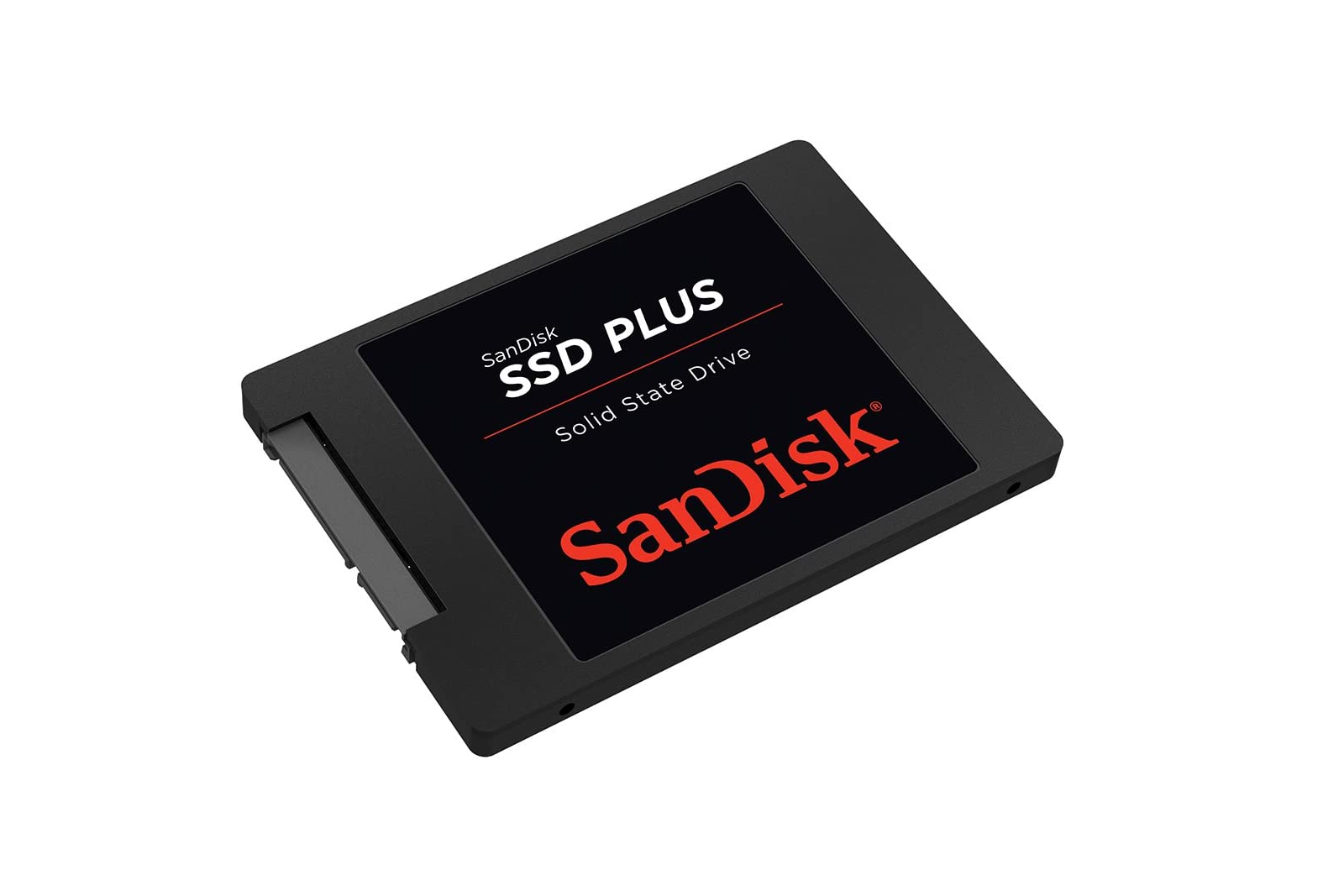 SanDisk SSD Plus
3. A top SSD option
Superb value SSD
$43.99 $50.99 Save $7
Another superb low-cost option, which can offer an instant upgrade to your PC without the typical outlay.
Pros
Again superb value
Fast enough for the average user
If finding value is your absolute top priority, you might want to go straight for this great drive from SanDisk, which is super affordable and an easy way to upgrade your PC without spending too much.
That doesn't make it a slouch, though – this is a drive that can still reach very impressive speeds, and it's more than enough to impress if you're moving from older HDD tech.
Unlike some of the other 2.5-inch SSDs on this list, it's only available in sizes up to 2TB but with an affordable price tag and up to 545MB/s read speed it's still worth a look.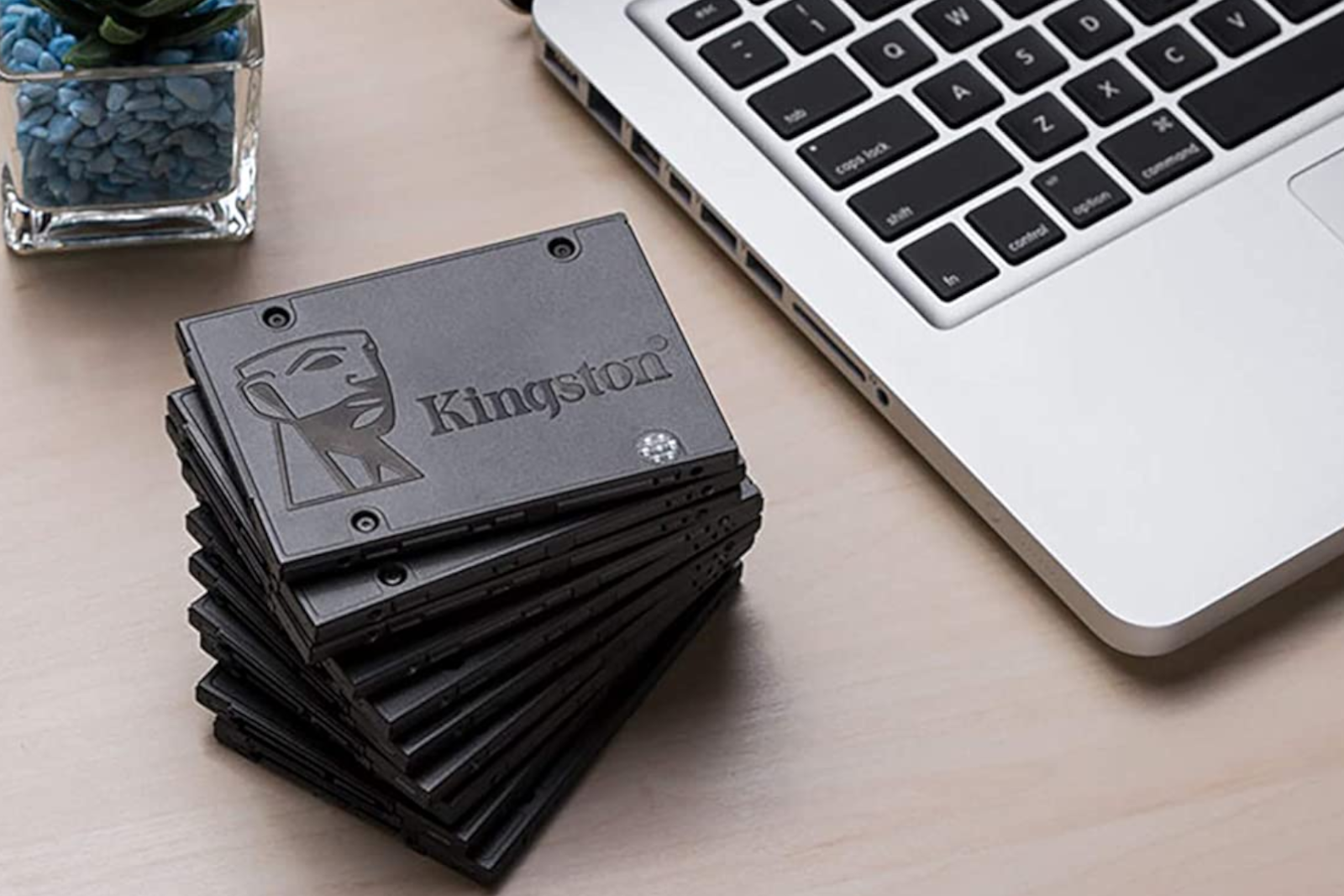 Kingston A400
4. Strong SSD contender
Simple upgrade for your system
$52 $72.89 Save $20.89
If you need something basic to boost the storage size of your computer, this is a good option to consider.
Pros
Small-size options are available
Can be super cheap
If you're looking for a cut-price way to get more storage, this might be the ultimate option. The cost of this version of the drive is almost bafflingly low, meaning you could get it to move your OS files onto and hugely speed up your PC while spending a really small amount.
That's a powerful option, and it's one that's really unlocked by the pricing. Still, performance is also really solid, so it's a potent combination all around.
The Kingston a400 SSD comes in a surprisingly compact frame and is easy to install in most cases. This storage option tops out at a maximum of 960GB but the smallest model 120GB version is perfect if you want something cheap or a drive just for installing Windows 11 and nothing else.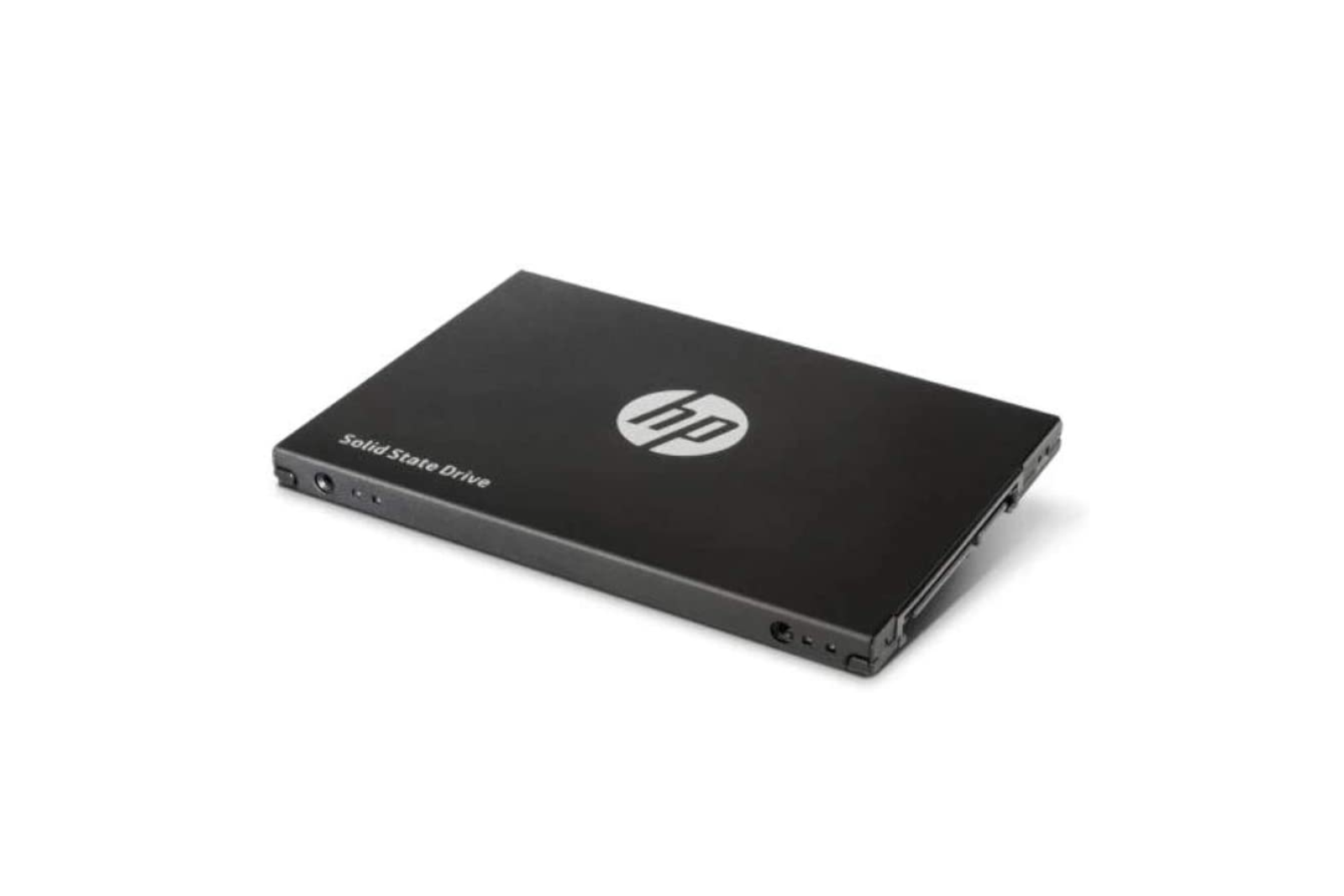 HP S700 Pro
5. An SSD worth considering
Ultimate longevity
A great option if you want an SSD for the long term.
Pros
Huge longevity
Reliable for longer storage
If you're getting more into the detail of comparisons between drives you might start to notice that they're rated to last through certain amounts of use. All of the numbers touted are generally sky-high, but still – if you want a drive that's going to last for years and years, through multiple computers, this option from HP is a potent one.
It's rated to last for 2 million hours of use, which is a couple of centuries, so we don't see it failing any time soon. That means you can pick it up in confidence that it'll stand the test of time.
How to choose a 2.5-inch SSD
There are a fair few questions you'll want to consider before you commit to buying a particular SATA SSD for your PC – here are some of the key ones.
How fast do you need your internal storage to be?
One of the key determinants of how expensive an SSD drive becomes is down to how fast it is – both for reading and writing files. This is what you'll actually notice as you drag and drop files between drives, or transfer things off external memory, so it plays a big role in your usage.
You'll want to work out what speeds will work for you, perhaps in comparison to what your computer or laptop's current drive can manage, to get a sense of where to pitch yourself.
How many can you fit in your system?
Another consideration when buying an SSD might be how many you can actually fit in your PC. Many modern PC cases have room for several drives. You might find it's possible to install as many as six or more 2.5-inch SSDs in a mid-tower PC case, but you also need to think about whether your PSU can handle the extra drives and if you have enough SATA connections on your motherboard.
If you can fit more than one drive though, you could buy several and use them for different things – one for your Windows installation, another for games and another for backing up important files. It might be cheaper to buy two smaller drives and a single large-capacity drive.
Can you buy a faster NVMe drive instead?
If you have a modern PC then the chances are that you might be able to use NVMe storage in your system instead. These sorts of drives are actually a lot easier to install than 2.5-inch SSDs as they connect straight to your motherboard without any cables or fuss. These drives are also a lot faster as well, with the newest models running at well over 10,000 MB/s. They are more expensive, but the benefits are definitely worth considering.
How much storage space do you need?
Another big question, and also important on the value front, is how much space you need. Are you looking to install chunky games to your SSD? Or is it really just for some extra folders of spreadsheets? Whether you need 128GB or 2TB will have a huge impact on your purchase.
What are you happy to spend?
On the flip side of the two questions above, and related to them as we've pointed out, is your budget. If you want to spend less than £50 or $50, you're going to be constrained by what you can find in that price range, but if you're happy to stretch the budget a bit more you should find that things open up and there are more options.
Trending Products

.