Plugging in a proper PlayStation 5 headset for the first time can be a literal game-changer.
Whether you're trying to get as immersed as possible in a narrative adventure, or wanting to boost your comms in multiplayer modes, a good-quality gaming headset can make the experience all the more rewarding.
However, the range of headsets on the market varies in how they connect and are sometimes not compatible across both Sony and Microsoft consoles. Lucky for you, we've been exhaustively testing headsets for the PlayStation 5 in order to work out the very best.
All the headsets we've picked should work on both the PS4 and PS5 (although going for a wired option is the most surefire way to guarantee this), and we've also included some FAQs and advice on pairing a headset to your console to ensure you can get up and running as smoothly as possible.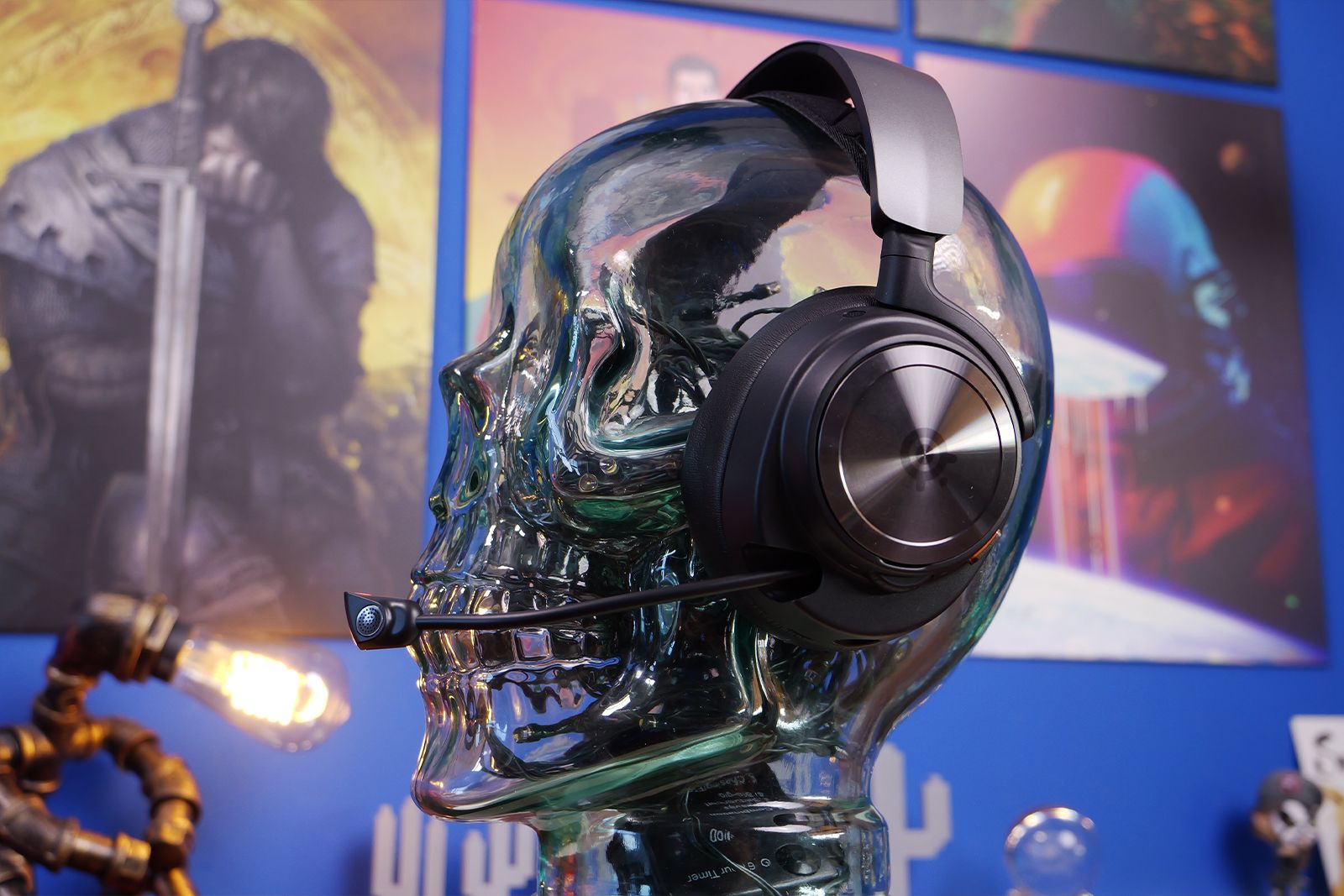 SteelSeries Arctis Nova Pro Wireless
1. Best PS5 headset overall
Simply the best
The best wireless headset you can use with a console, we simply love the Nova Pro Wireless.
Pros
Top-class sound
Incredibly comfortable
Forget about the battery life
If you're looking for a headset that brings pretty much the best wireless sound you can get on a console, alongside comfort that makes it easy to wear for long periods, and a battery system that can last almost forever, the Arctis Nova Pro Wireless is the top choice. It's expensive, of course, but brings peerless quality to the table.
That battery system has a spare battery charging in the headset's control station at all times ready to be hot-swapped, so you never have to charge the headset itself while you're not using it. It's genius and makes for total peace of mind.
Plus, the sound is unbelievably good, with super clear detail and gentle active noise-cancelling to make sure that you're truly cocooned in whatever world you're playing in.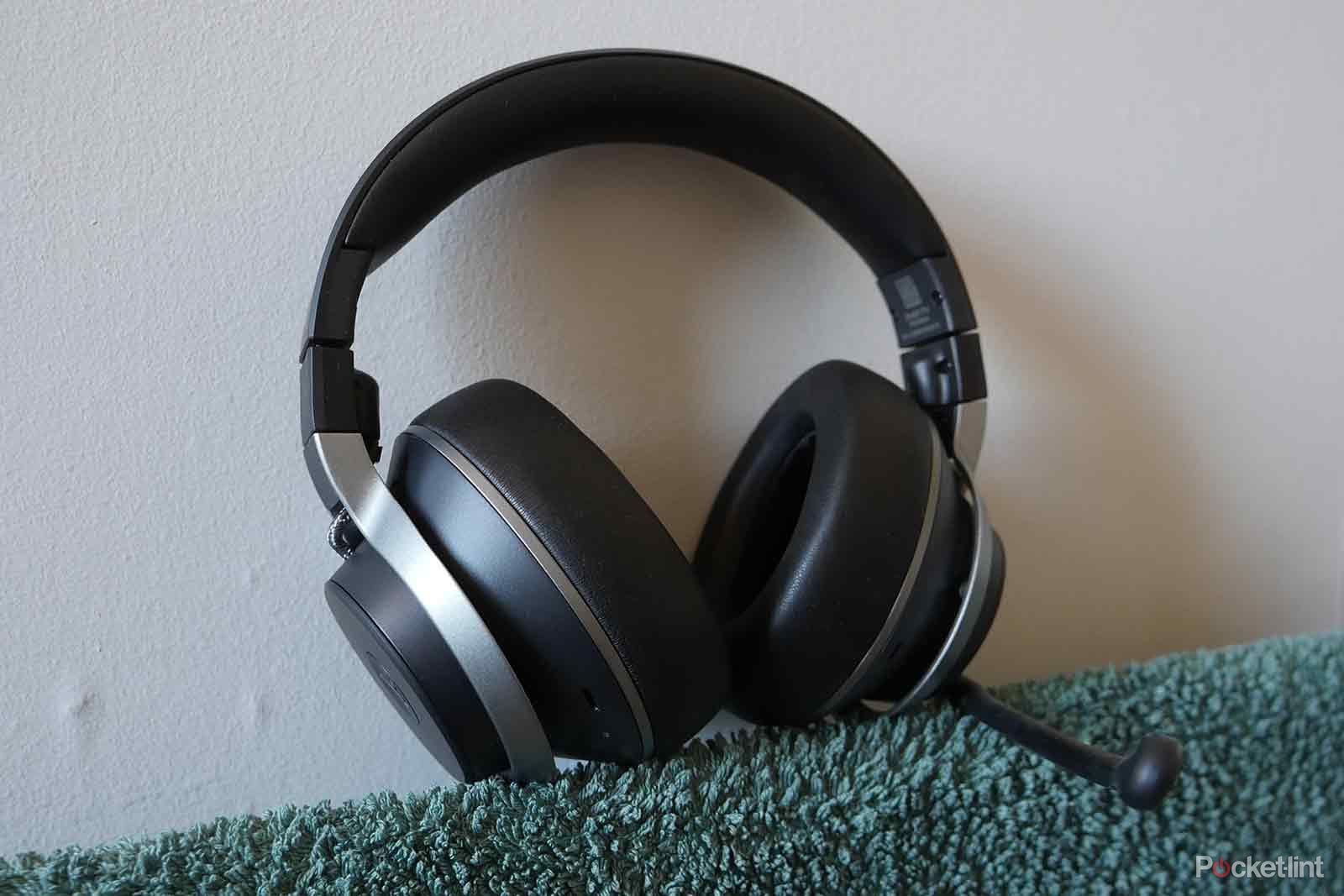 Turtle Beach Stealth Pro
2. Best PS5 headset for compatibility
Chunky and premium
Turtle Beach's premium headset is a doozy, and its Xbox-branded version works a treat with every console including the PS5 and PS4.
Pros
Superb sound
Great microphone
Battery swapping
Turtle Beach added this headset to its lineup right at the top of its scale in 2023, and it's a bit of a stunner, demonstrating that this storied headset-maker can still create something fresh after decades on the market.
With battery-swapping like the Nova Pro Wireless above, and sound that can genuinely give you an advantage on the battlefield, we've been hugely impressed by the Turtle Beach Stealth Pro, and it came within a whisker of becoming our top choice, with only the superior comfort of SteelSeries' headset winning out.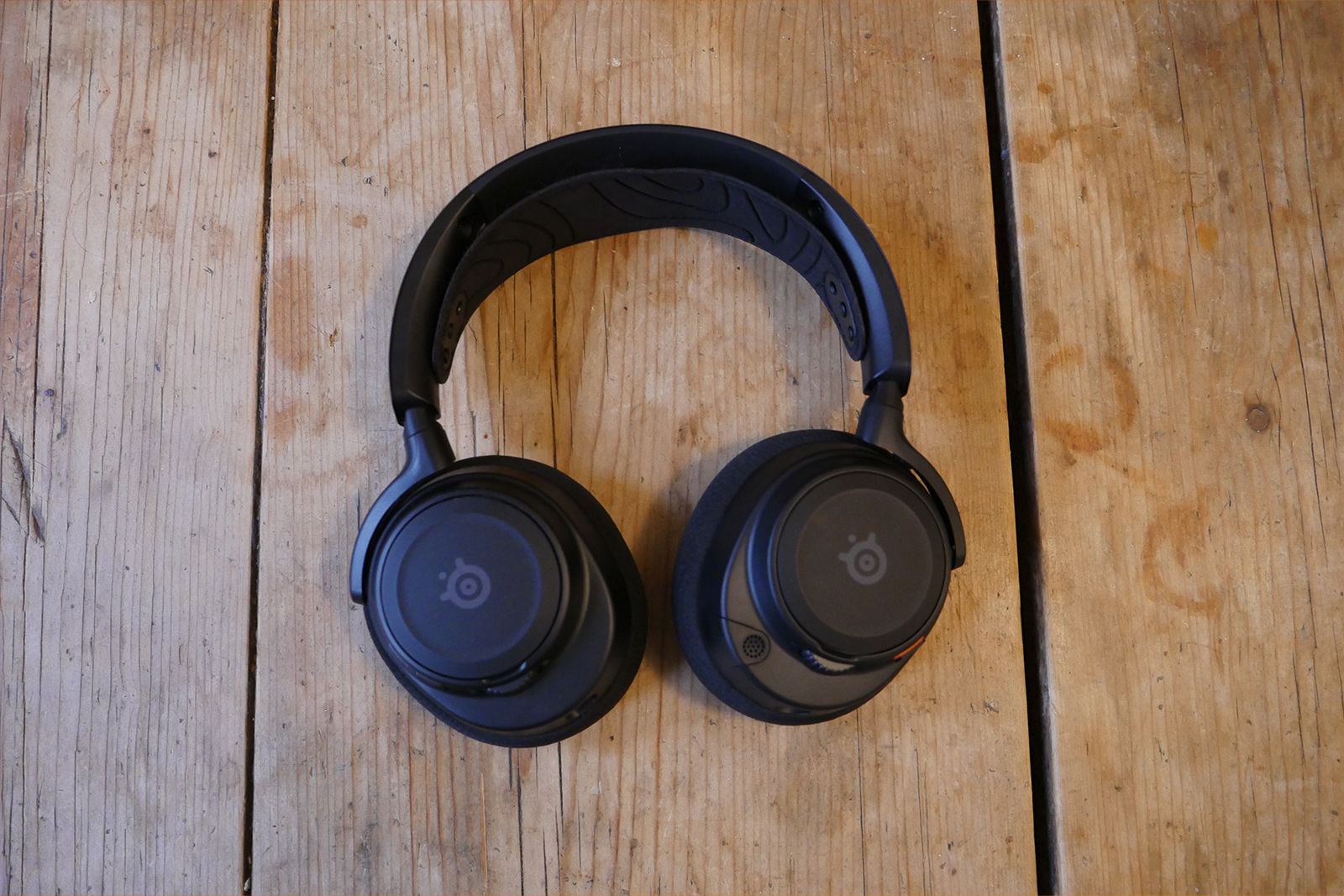 SteelSeries Arctis Nova 7
3. Best mid-range PS5 headset
Also superb
$130 $180 Save $50
SteelSeries marries performance with ease in this sublime headset.
Pros
Great comfort
Awesome sound
Microphone can hide away
Excellent battery life
Cons
Misses the Pro's noise cancelling
We really love the Arctis Nova 7, a more affordable option than the Pro Wireless in top spot – it's got everything most people want in a headset. The sound, first off, is superb, with deep bass but also good range, and its wireless receiver makes it comfortable to use, alongside its pillowy ear cushions.
The microphone is superb, and retractable, with a convenient mute button for when you don't want it.
A set of solid on-headphone controls let you change volume on the fly, while SteelSeries' trademark earcups and headband are just about as comfortable as a headset gets. It makes it a dream to use.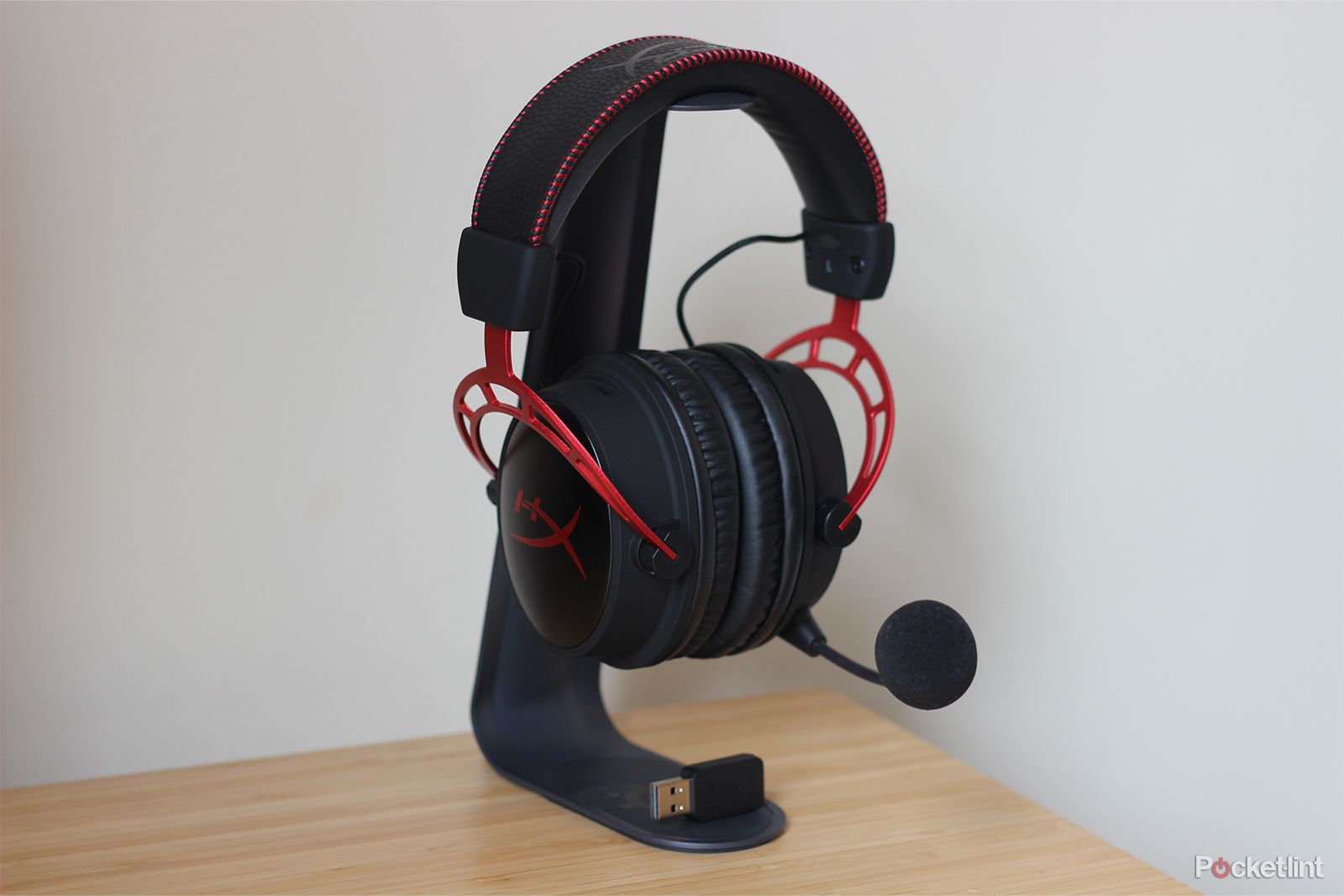 HyperX Cloud Alpha Wireless
4. Best PS5 headset for battery life
Unreal battery
$188 $200 Save $12
For the best battery life on basically any headset, look no further.
Pros
Unbelievable 300-hour battery life
Great sound
Really comfortable
We've rarely come across any single spec that wows us like the Cloud Alpha Wireless' absurd 300-hour battery life. It's a game-changer that lets you basically forget about the concept of charging your headset up.
On top of that, the sound quality is excellent and the comfort levels are super impressive, so it's a really brilliant option. The fact that the price is reasonable is really the cherry on top for us.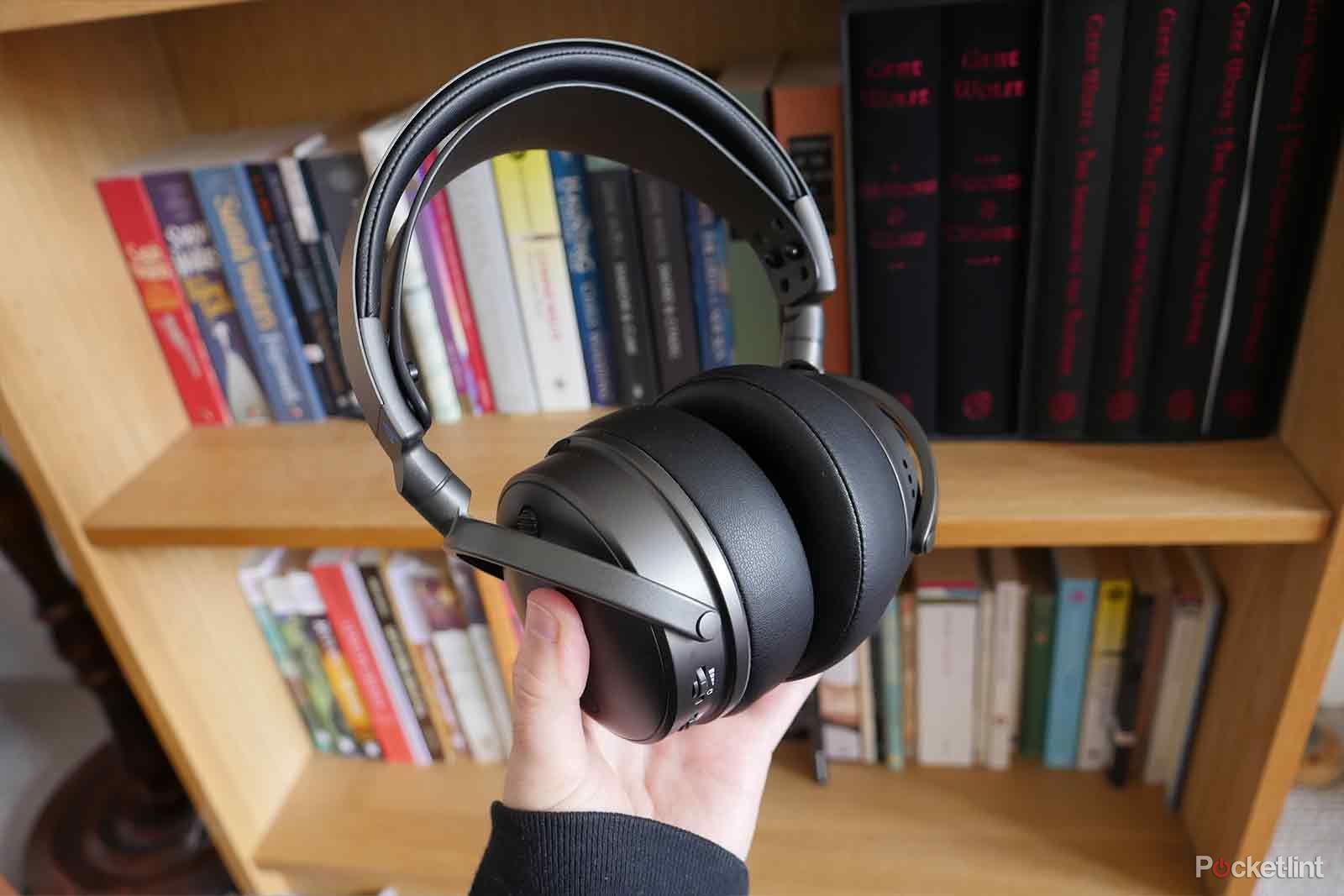 Audeze Maxwell
5. Best PS5 headset for sound
Premium option
Audeze's latest headset for PS5 is its best, with simply stellar sound and a nice new design.
Pros
Amazing sound quality
Great build quality
Cons
Really expensive
The microphone isn't always perfect
The Audeze Maxwell boasts some serious specs including 90mm Planar Magnetic drivers and a broadcast-quality microphone with noise-cancelling pickup.
This is a premium, well-designed headset with really solid build quality and closed-back ear cups which nicely block out external noise and help you focus on the game. The Maxwell also has multiple connection options with 2.4Ghz wireless, Bluetooth connectivity and 3.5mm options too.
80 hours of battery life is enough for a week of long gaming sessions and all told the Maxwell is a serious bit of kit and a joy to game with.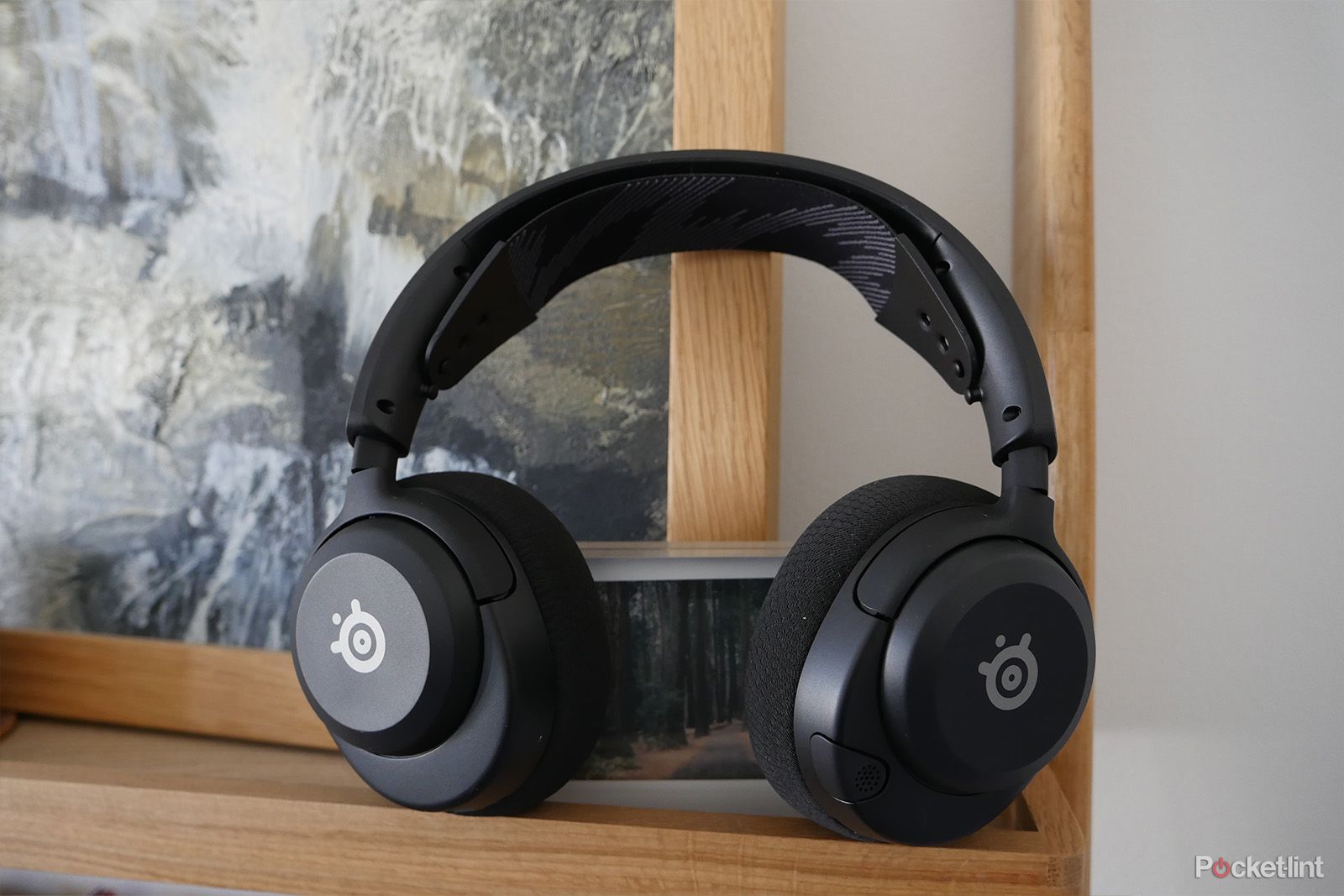 SteelSeries Arctis Nova 4
6. Best PS5 headset for value
Great price
SteelSeries has another great-value headset in the form of the Nova 4, which rounds out its wireless offering impressively.
Pros
Sounds great
Nice and comfortable
Good microphone
SteelSeries gets another place on our list (which is no surprise given how good its headsets are) with the Arctis Nova 4, another excellent wireless option that further drives the price down to a really reasonable level.
It has a great 36-hour battery life, and sounds almost as good as the Nova 7 for a chunk less cash at full price, and is really lightweight and comfortable, despite having a less adjustable headband. It's a great pick if you want to spend less.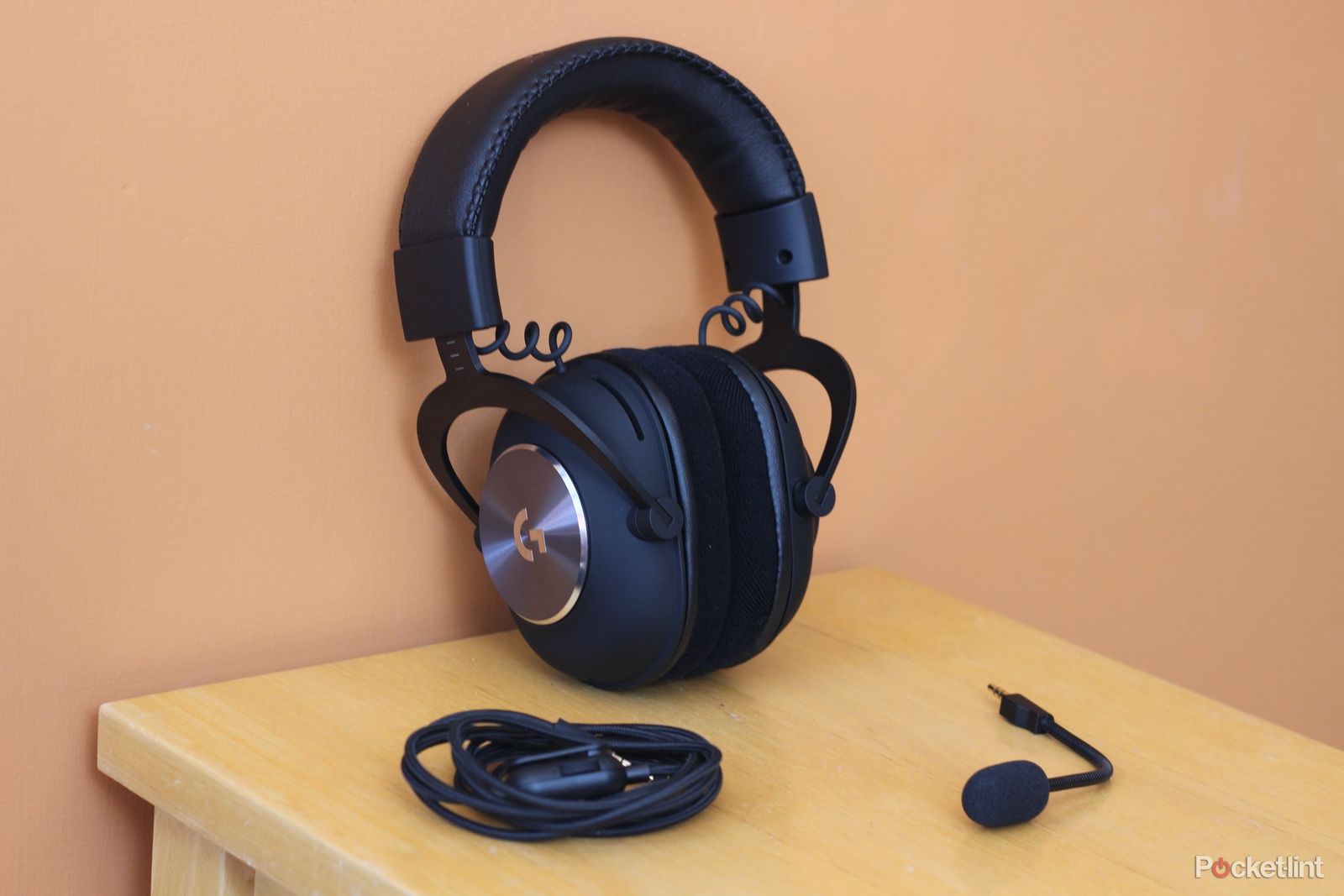 Logitech Pro X
7. Best wired PS5 headset
Best wired headset
$83 $130 Save $47
If you're happy to go wired and don't need a mixer or amp, Logitech's Pro X is as good value as you'll find anywhere.
Pros
Brilliant sound for the price
Nice solid build
Any manufacturer knows that hitting the sweet spot between value and quality is a dream, and Logitech has absolutely nailed that landing spot with the Pro X headset. It's a premium device by every performance and material metric but with a seriously impressive price.
You get a premium experience from the options it comes with, to start – a detachable microphone and leads that'll help it work with your console, PC or mobile, and even a choice between leatherette and velour earpads, easily swapped and at no extra charge.
Happily, its sound profile is a winner, too, with superb balance and great bass making sure that you'll get the best sound you can expect from a headset priced so extremely reasonably. We, frankly, can barely understand how Logitech's doing it for this price, which is saying something. If you want a wired headset without a mixing station, this is a really great bet.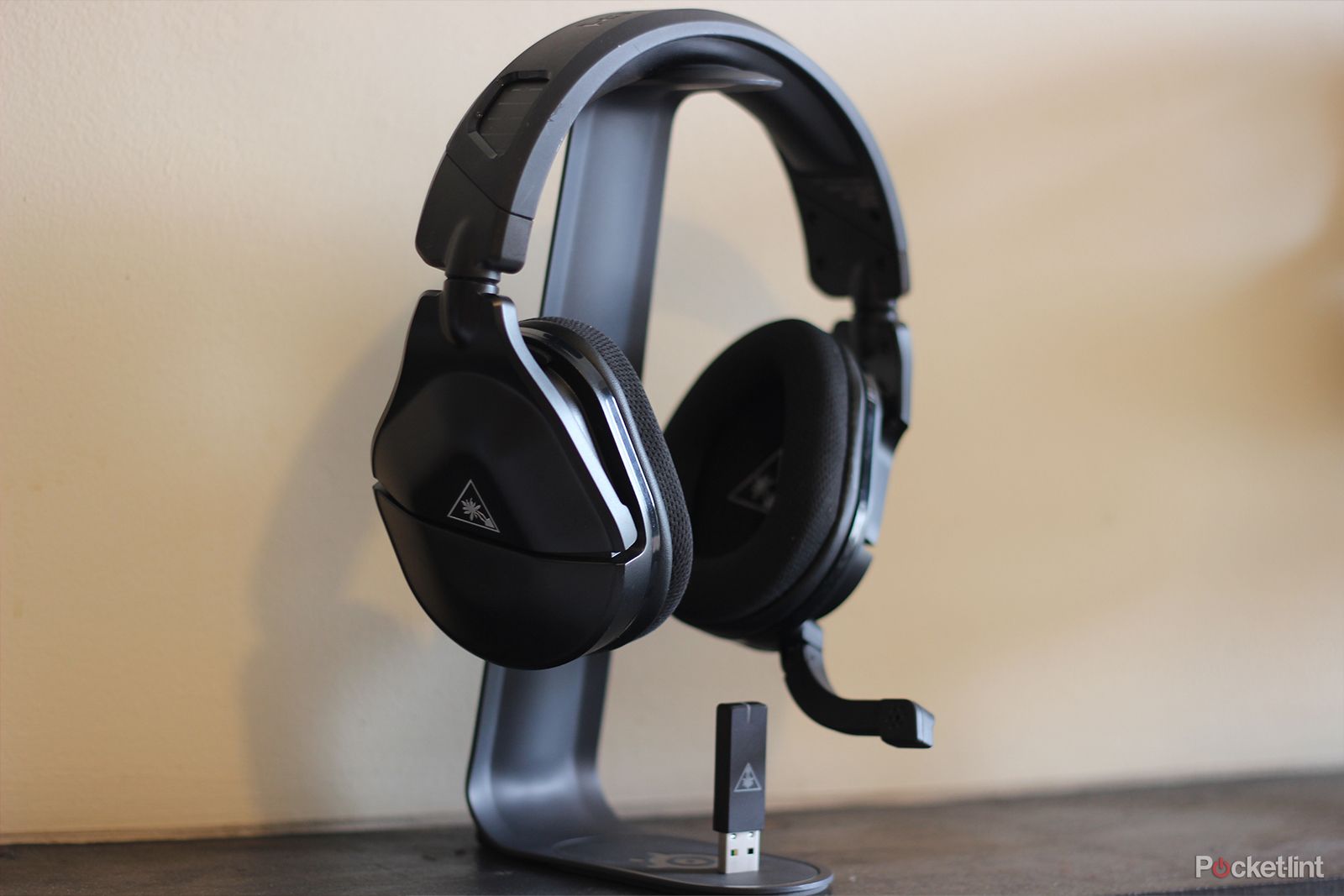 Turtle Beach Stealth 600 Gen 2 Max
8. Best cross-platform PS5 headset
Cross-platform
$120 $130 Save $10
A really solid wireless headset that will also work with your Xbox.
Pros
Solid price tag
Amazing battery life
Cross-platform
Cons
Not the most premium design
Turtle Beach is one of the old names of the gaming headset world, long a provider of solid mainstream headsets for purchase in the chain stores of the world, and the latest version of the Stealth 600 is a great continuation of that tradition. It's got a wireless dongle for you to connect to your console with, and impressively great audio.
The build quality is nicely improved, which we're really pleased by, and it'll also work on Xbox, something that few headsets can match. It's decently comfortable to wear and has amazing battery life, to boot.
How to choose a PS4 or PS5 headset
Choosing a headset for your PlayStation has become a more and more complicated endeavour as the market gets saturated with options. Here are a handful of key questions to ask yourself as you shop – they'll help narrow your options down.
What's your budget?
This is really a point that applies to every possible gadget, but gaming headsets run the gamut of pricing options, from genuinely cheap to ferociously expensive, so it would be worth establishing how much you want to spend. At around the £100/$100 mark you'll find a host of excellent options, while doubling that will get you audio so crisp you'll wonder how you managed before.
If you want, though, there are certainly gems to be found at lower price points, so be sure to nail your budget to avoid overcommitting.
Do you need wireless support?
A big variable on the budget front will be whether it's wireless or not – most of the options we've selected offer wireless play, but that doesn't mean you're obliged to choose one. The Logitech Pro X, for example, demonstrates that plugging into your controller can still give you astoundingly good-value sound.
However, after countless hours of testing, we're firmly in the wireless camp. For us, it's worth the extra money, and the hassle of recharging, to be able to move around freely and forget about tangles of cable.
Is it for gaming in a party?
Another key question is about what you'll use your headset for. We got our first headset not for singleplayer gaming, but to be able to chat to mates in Call of Duty. Indeed, we still sometimes find it more relaxing to play singleplayer games through loudspeakers (if only to avoid getting too scared by a horror title).
So, if you too mainly want to use the headset for party chat, make sure you check out its microphone quality to see how it stacks up. For one thing, the official first-party option from Sony, the Pulse 3D Headset, has thoroughly mediocre microphones on this front. A proper boom mic, whether removable or not, is a must-have, in our view.
Do looks matter to you?
This is a subjective one, but when you've tried as many headsets as us, you've looked in the mirror with shame too many times. Some headsets are just plain ugly – they're huge, they stick out from your ears by crazy margins, and they make you look like a bit of a fool. That doesn't detract from their many other qualities, but it does inform our judgement.
It's part of why we like Steelseries' headsets so much – they're pared-back and subtle enough to look fairly normal while worn. So, if you have any streak of vanity and don't want to be seen looking silly in front of friends or family, maybe check out photos of the headsets on people's heads before you commit.
How to pair your PlayStation headset
Connecting a headset to your PS5 works in much the same way as with the PS4.
If you're opting for a wired headset (where you'll generally get better sound quality for the price), your life should be very simple. In most cases, headsets can connect via a 3.5mm jack to your PS4 or PS5 controller to get game and chat audio easily. Some more premium headsets might instead opt for an optical audio cable via a passthrough, but these will come with detailed instructions of how to set the system up (and will most likely be an issue of the PS5, which has no optical audio port at all).
The PS5 and PS4 also support wireless headsets in a few different ways. For one thing, if your headphones have Bluetooth they should in theory be able to connect to the console, via its settings – however, due to the way Sony sets up its Bluetooth connections, don't expect any old pair of Bluetooth headphones to work. Really, only specifically-branded PlayStation-compatible options will work properly.
In point of fact, most of the wireless headsets on this list come with a dongle to plug into a USB port on your console, which will let them easily and quickly connect when they're powered on. This is both the easiest and quickest way to connect to your PS5 or PS4. If you need a step-by-step guide, here it is:
In Settings, navigate to Devices and go into Bluetooth Devices
Put your headset into pairing mode and plug in any supplied dongle
Wait for it to appear on the list and select it when it does
Await a success message to confirm the connection, and register the device to your PlayStation if it's requested
Trending Products

.