Mirrorless cameras are where it's at for both photographers and video makers alike, if you want to learn more about the top options available, you're in the right place.
No matter whether you're snapping an elusive bird out in the wilderness or shooting a music video for the next big band, the mirrorless world has a camera just for you.
With so many options available, offering so many lens mounts and sensor sizes, it can be hard to know where to start. That's why we've painstakingly sought out the best mirrorless cameras available today and presented all the facts, to help with your buying decisions.
If you still can't decide, we've got a short guide at the bottom with a few things worth considering when picking out a mirrorless camera.
Sony A7 IV
1. Best mirrorless camera overall
The Sony A7 IV is a truly great all-rounder. It shoot fantastic video, takes great photos and is well built.
Pros
High bitrate/frame rate 4K recording
Great stabilisation
Fast and accurate AF and real-time tracking
Cons
Not the cheapest
No ProRes support
Flippy out screen blocks ports
The latest Alpha 7 camera from Sony offers a huge range of professional capabilities. And while it's not exactly cheap, it's still considerably less expensive than the flagship A1.
What you get with the A7 IV is 4K video up to 120fps, support for a huge number of picture profiles for colour grading/correction, including a few different HLG profiles. It also features a CFExpress Type A slot for high bitrate recording included in the first of two SD card slots.
It's fast, features powerful real-time tracking and autofocus, and performed really well in all of our still and video tests. If you're looking at getting into full-frame Sony E-mount cameras, we think the fourth-generation 'standard' A7 is the sweet spot.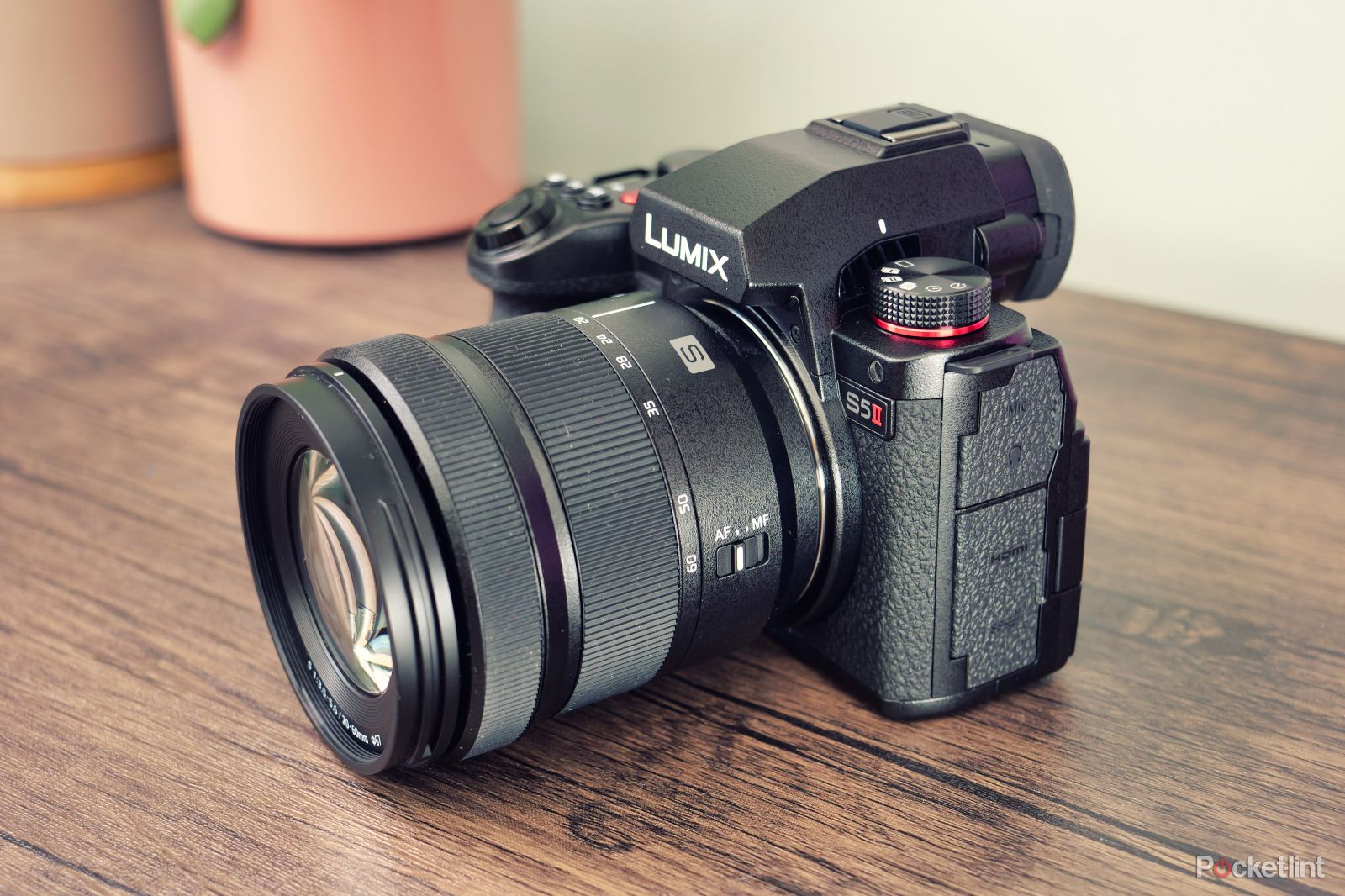 Panasonic Lumix S5II
2. Best value full-frame mirrorless camera
With the introduction of reliable phase-detect autofocus, Panasonic's full-frame master becomes an easy recommendation.
Pros
Phase detect autofocus (finally!)
Best-in-class image stabilisation
Excellent value
Cons
No options for 4K slow motion
Slightly limited lens selection
ProRes support costs extra
We've always been big fans of Panasonic's cameras, but it's no secret that poor autofocus performance was holding them back. Thankfully, that's changed with the S5II, which uses phase detection to pull focus like the best of them.
Combine this with some of the best in-camera image stabilisation around, along with a very reasonable price point, and you've got yourself a bit of a winner.
It's definitely more optimised for video performance, but it's still a massively capable stills camera, so it's perfect for those who dabble in both. The burst shooting rate is over triple that offered by its predecessor, so you'll never miss that decisive moment.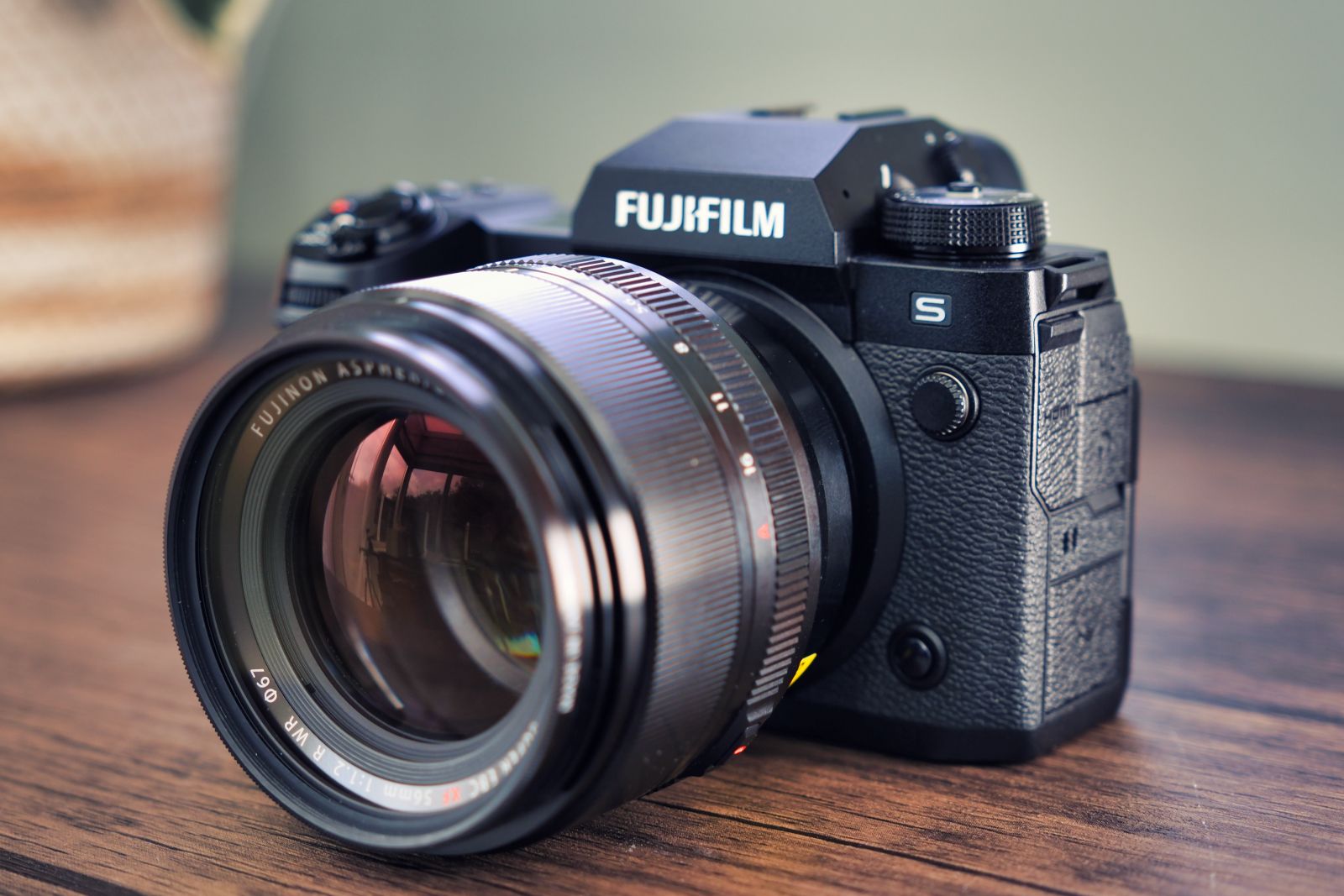 Fujifilm X-H2S
3. Best mirrorless camera for speed
Fuji's hybrid APS-C speedster is perfect for sports and wildlife.
Pros
Speedy burst shooting
Excellent 4K 120fps slow motion
Great lenses
Cons
Pricey for APS-C
1080p 240fps videos are poor quality
Middling IBIS and AF performance
Fujifilm's X-H2S is all about speed, whether you're shooting photos or videos. It uses an innovative stacked CMOS sensor to deliver burst shooting at up to 40fps and zippy high frame rate video.
Fuji has typically favoured the photographic side of the market, but when it comes to the X-H2S, video is well represented. You can even record in 10-bit ProRes codecs internally, something that's still very rare outside of professional cinema equipment.
If you're into shooting sports or wildlife, you can't go wrong with the X-H2S. It's a little pricey for an APS-C body, but for the right person, the results will more than justify the outlay.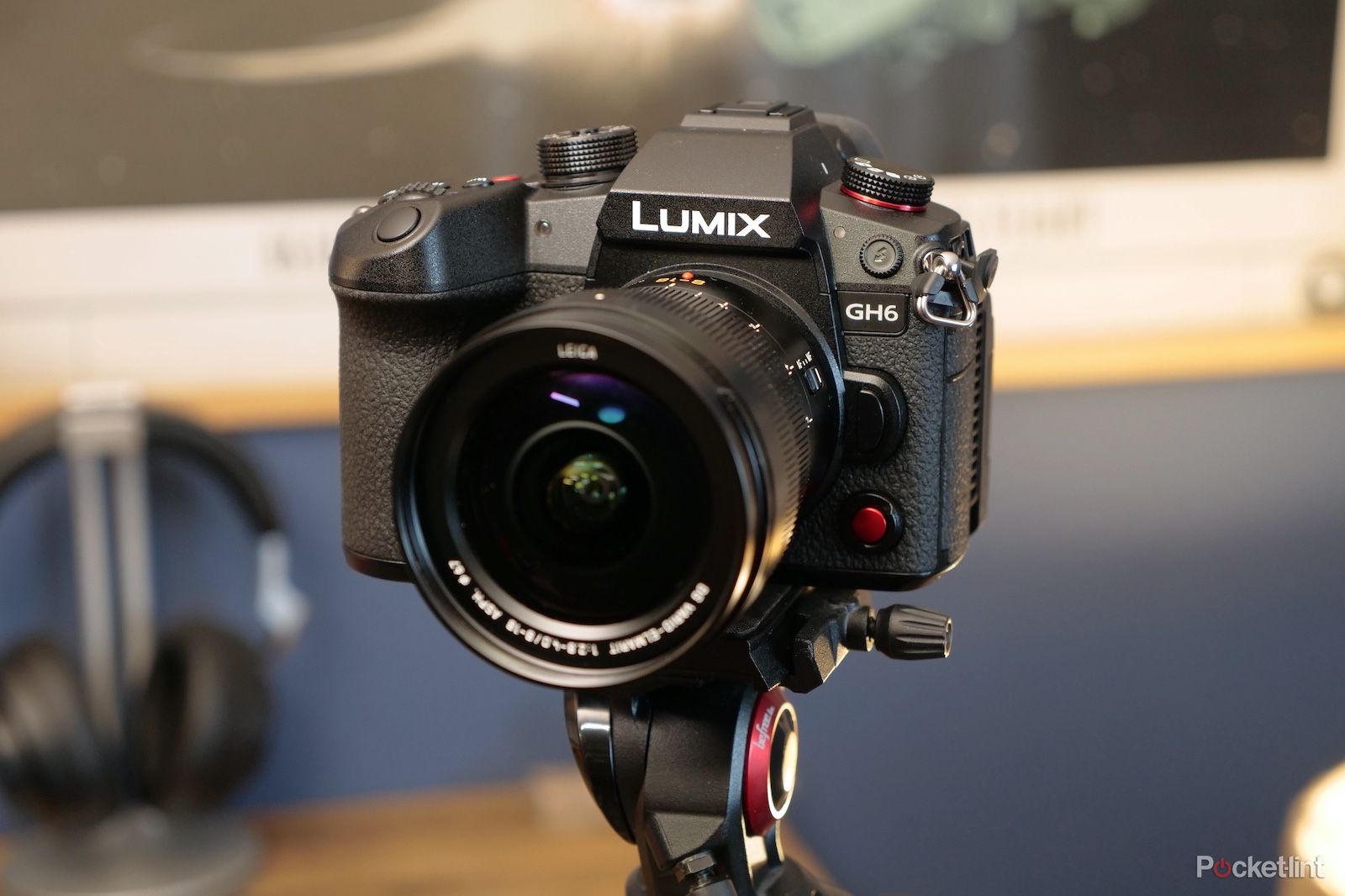 Panasonic Lumix GH6
4. Best mirrorless camera for video
A true successor to the longstanding favourite GH5. Video shooters look no further, the GH6 is unmatched in its price point.
Pros
Sensible price point
Impressive 5.7K resolution
Professional grade codecs
Cons
CFexpress slot replaces secondary SD card slot
Small sensor
Big bulky body for Micro Four Thirds
A successor to the ever-popular GH5, Panasonic's GH6 takes everything we loved about the previous model and kicks it up a notch. All while sticking with the versatile and relatively affordable Micro Four Thirds lens system.
It offers high bit-rate footage, up to 5.7K recording, a variety of ProRes codecs and class-leading IBIS – a specification truly unmatched in its price range.
Combine this with a solid and ergonomic frame, as well as numerous quality-of-life features like USB-C PD charging; then the GH6 is hard to beat, particularly if video is your focus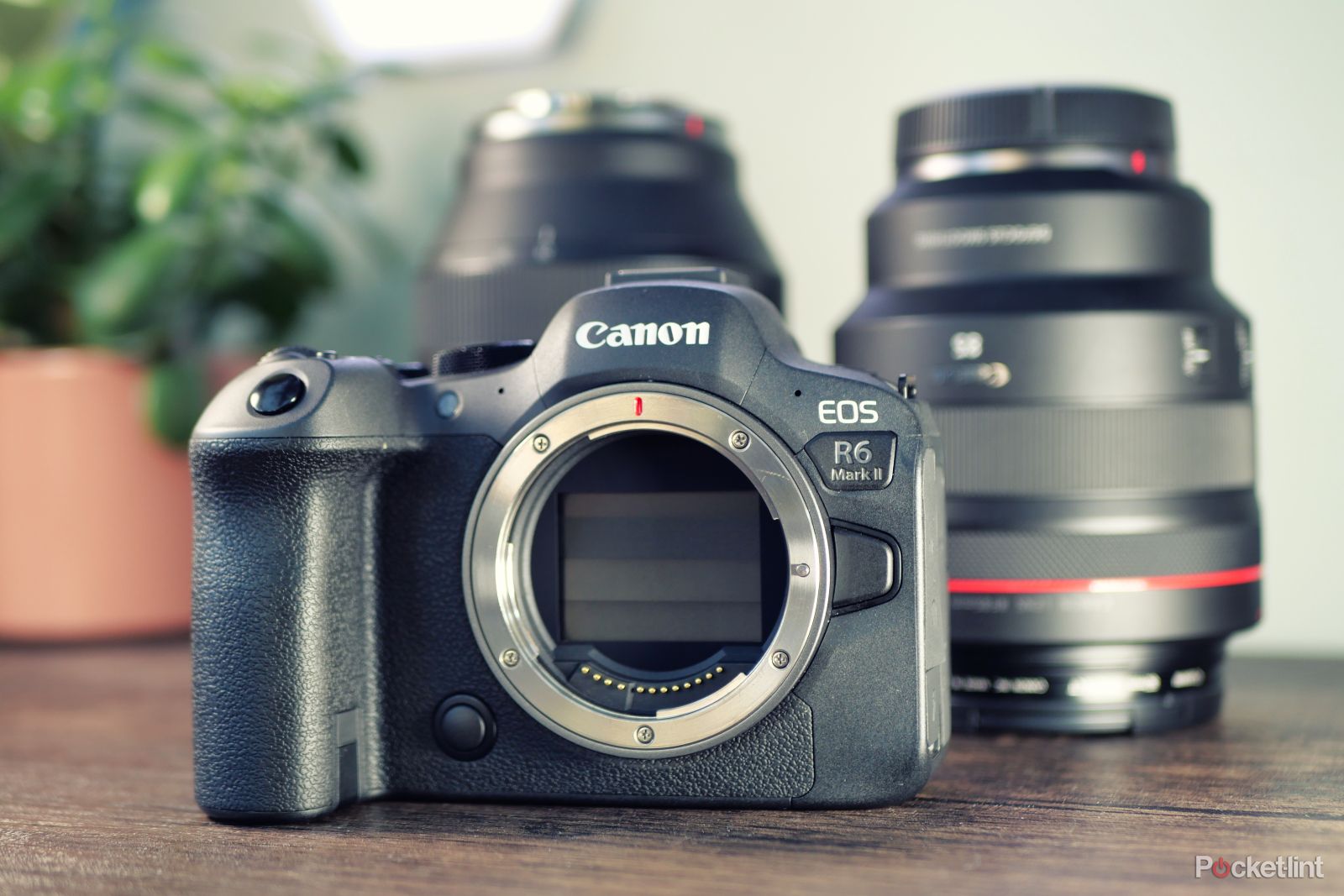 Canon EOS R6 Mark II
5. An exceptional mirrorless camera
Our favourite camera in the Canon full-frame lineup, the EOS R6 mark II offers excellent video features as well as speedy burst shooting
Pros
4K 60fps video with no crop
Excellent dual-pixel AF
40fps burst shooting
Cons
Not the highest resolution for stills
IBIS causes edge warping
A little pricey
Canon has a robust full-frame ecosystem with some of the nicest lenses around, it also has a number of excellent bodies to choose from, but we reckon the Canon EOS R6 Mark II is the most compelling of them all.
Whether you're into video, photography, or a healthy mix of both, this camera can do it all, and do it well. On the photo side, you get lightning-fast burst shooting at up to 40fps with the electronic shutter, or 12fps with the mechanical shutter. While excellent autofocus and IBIS keep images looking tack-sharp.
For video, there's 4K 60fps recording with no crop (still a rarity), 180fps slow motion at 1080p and 4:2:2 10-bit colour along with CLOG3 – perfect for matching with Canon's cinema line.
How we chose these mirrorless cameras
We've had hands-on experience and conducted in-depth testing on every model that you see featured on this list. We try to include a wide range of models that includes APS-C, full-frame and Micro Four Thirds options that appeal to a variety of different users.
We factor in photographic performance, video features, reliability, build-quality and lens selection. We also consider the value for money and user experience. It's impossible to include everything, there are so many options on the market today, but we've selected models that we think will appeal to the widest range of consumers, hobbyists and professional shooters.
How to choose a mirrorless camera
The range of mirrorless options spans pretty much the entire camera market at this point. Understandably, it can be hard to narrow down which one is right for you. Here are a few things worth thinking about before you invest.
What will you be using the camera for?
This will be the crux of the decision for most people, as different cameras are geared toward different shooting styles. If you'll mainly be taking videos, a heavier camera body might be better for keeping your shots stable. For street photography or holiday snaps, a lightweight, smaller camera will be ideal.
Ultimately, the answer will be in the specs. If you need to shoot 4K videos, then clearly you'll want a body that supports that. If you're shooting stills of fast-moving sports, then you will want to consider the burst rate.
Hooking things up
Especially for video, there's a wide range of ports to think about. Will you want to hook up an external monitor? If so, you'll want a body with an HDMI output. Need good quality audio? Then you'll be looking at the microphone inputs (not all cameras have them).
A lot of modern camera bodies offer USB charging functionality, this can be incredibly handy when you're on the go. Where previously you would have needed to carry spare batteries or a cumbersome charging dock, now you can plug into any old power bank and keep your camera topped up.
A quick lesson in lens mounts
First thing's first: cameras don't work in a one-size-fits-all kind of way. Brands like to keep their own heritage and, as such, manufacturers tend to have individual lens mounts. The exceptions are Micro Four Thirds, which is supported by Panasonic Lumix G, and both Olympus Pen and Olympus OM-D models; and the Leica L mount, which will offer S lenses from Panasonic and lenses from Sigma.
Elsewhere there are a whole host of considerations, each tied to their respective manufacturers: it's RF mount for Canon's full-frame models and RF-S for its APS-C models; it's E-mount for Sony cameras of all sizes, but the full-frame lenses are called FE models. Meanwhile, most Fujifilm models are APS-C and use X-mount XF lenses.
Others are already past their sell-by date: Pentax gave up on the Q-mount for Pentax Q in 2017; NX-mount for Samsung NX (and specifically the smaller NX-M mount for the NX Mini) are both now defunct, and the 1-mount for the Nikon 1-series was also binned in 2017.
Finding the focal length equivalent
Each lens will have "mm" marking on it, such as 12-24mm, to convey the angle of view it will deliver. The lower the number the wider the angle of view, so more will "fit in" to a given scene.
It's a bit more complex than that, however, as different camera systems have different sensor sizes that give different focal length equivalents, but stick to that rough rule above and you'll have an approximate understanding of what you're getting.
Budgeting
As you likely well know, mirrorless camera pricing ranges anywhere from a few hundred to several thousand. There's a model for every budget, but it's important to factor in the cost of lenses. After all, a camera is nothing without some good glass in front of it.
Full-frame bodies tend to be on the pricier side, but the same is true for their lenses. So if you're on a tighter budget, it probably makes more sense to go with an APS-C sensor. It's not uncommon for keen photographers to spend more on a lens than a body, so be sure to take a look at what's available before you commit.
Trending Products

.