Apple AirPods deals appear now and then throughout the year, but it's the big online sales days like Amazon Prime Day where you are the most likely to find yourself a good price. The top-of-the-range AirPods Pro have been around for a while now and were recently succeeded by the AirPods Pro (2nd Generation), while the AirPods (3rd Generation) are no longer the newest model in the line-up and offer many of the same features as the Pro models, like sweat resistance and Spatial Audio. There's also the original AirPods and the 2nd generation of the original AirPods to consider if you're in the market for a pair of AirPods.
Whatever model you're after, there are a number of AirPods deals in the run up to Amazon's Prime Day Sale that we've rounded them up right here to help you bag a bargain, though we will update this page as the main Prime Day deals appear too, so watch this space.
Apple AirPods Pro (2nd Gen)
The Apple AirPods Pro (2nd Gen) might be the most recent AirPods available, but that doesn't mean you won't find a deal on them during the Prime Day sale. Amazon often discounts products for Prime Day, even new products and in the case of this product, there are early discounts too. The AirPods Pro (2nd generation) are excellent, with improved active noise cancellation compared to the 1st generation, a U1 chip inside the case so it works with Apple's Find My app and there is volume control via the stem.
Apple AirPods Pro 2
$200 $250 Save $50
The design of the second generation AirPods Pro may have remained similar to its predecessor, but the internal upgrades, performance and noise cancelling improvements make the AirPods Pro 2 an exceptional pair of wireless headphones.
Apple AirPods (3rd Gen)
The AirPods 3rd Generation are a great option for those that want sweat resistance, but don't need ANC. They don't have silicone tips like the AirPods Pro models, though they have a number of the same features, including Spatial Audio and they deliver great performance too. We loved them when we reviewed them, so if you want a pair of AirPods but the Pro models are that little bit too pricey – even with a discount – these are an excellent alternative.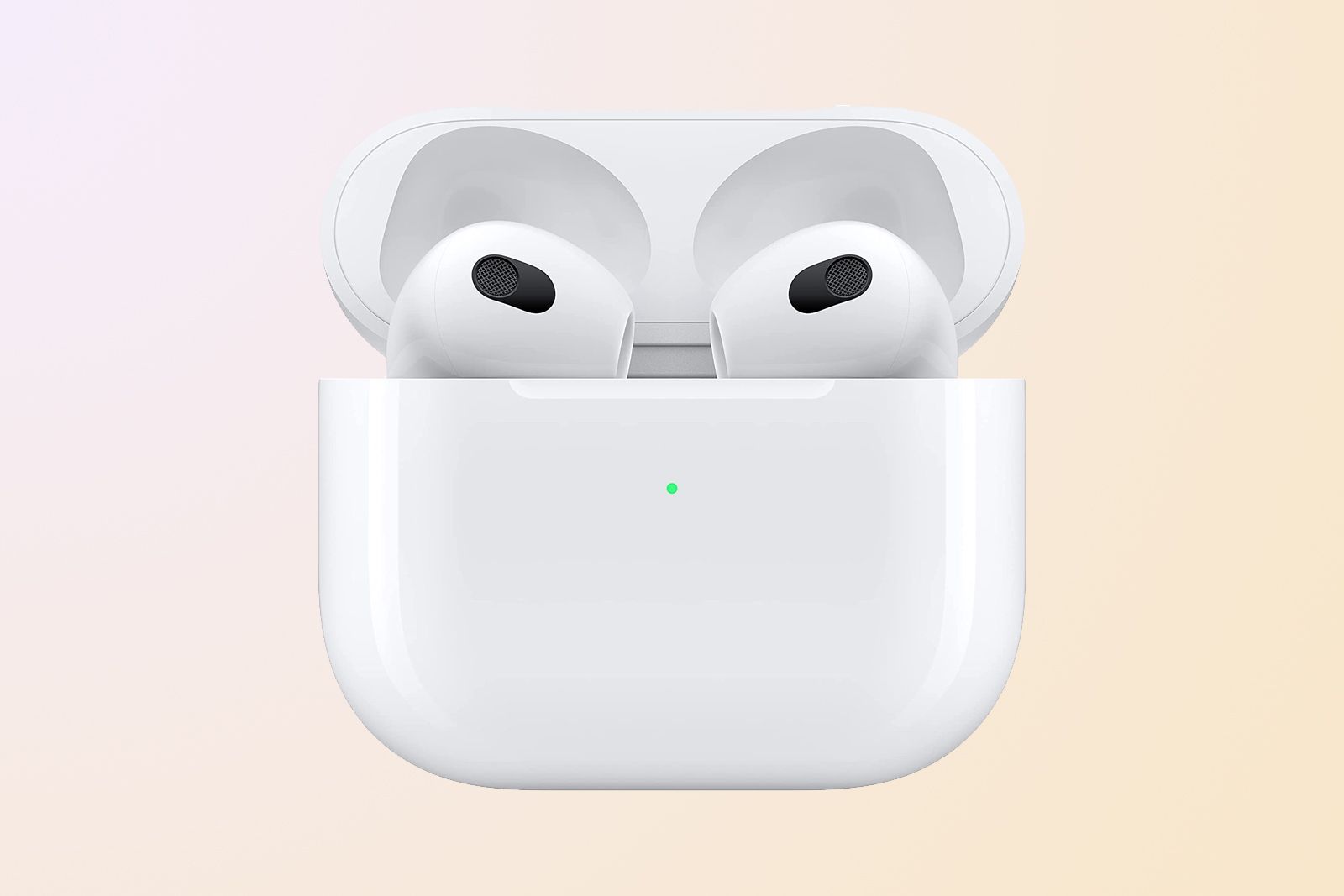 Apple AirPods 3
Sitting in the middle of Apple's AirPods portfolio, the 3rd Generation AirPods offer a great balance between features and price, whilst also delivering a refreshed and water-resistant design and great sound quality.
Apple AirPods (2nd generation) with wired charging case
The Apple AirPods (2nd generation) with wired charging case are well worth considering despite no longer being the newest. They offer great features at a much lower price and while they aren't as feature-rich as other AirPods models available, they are still super convenient and great for taking and making calls, moving around your home and commuting if you don't need ANC.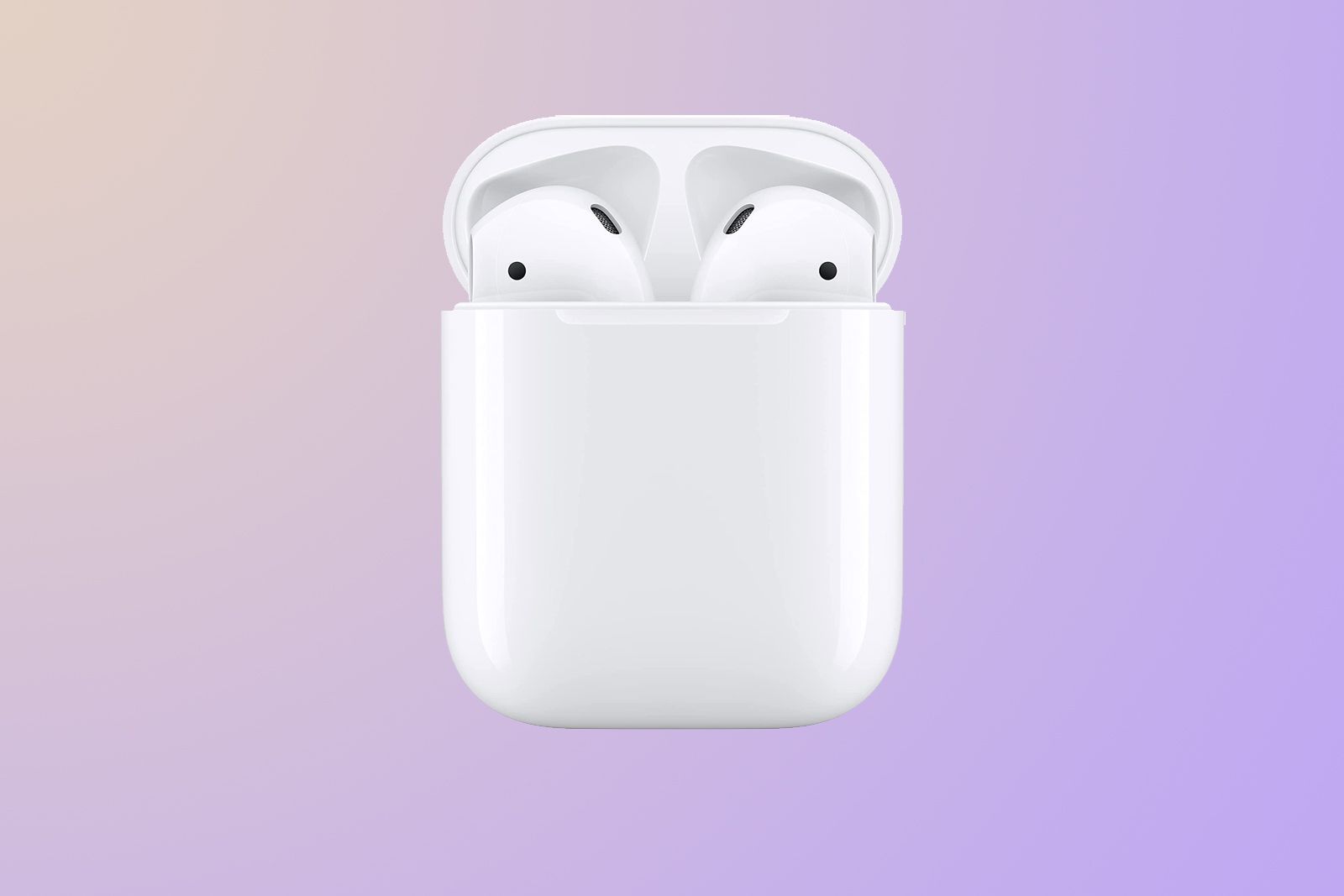 Apple / Pocket-lint
Apple AirPods (2nd Generation)
The Apple AirPods (2nd generation) aren't as feature rich as the more recent models, but they still offer good performances, super-easy pairing to iOS devices and they are a great price in this deal too.
Beats Powerbeats Pro
Beats Powerbeats Pro offer many of the same features as AirPods, including one-tap pairing with an iOS device. They come in a range of different colours though and they are an excellent option for those that love to run or workout. The fact that the Powerbeats Pro hook over your ears mean they are significantly more secure when doing sports or exercise and with many of the same convenient features as AirPods, they are well worthy of consideration, especially at this price.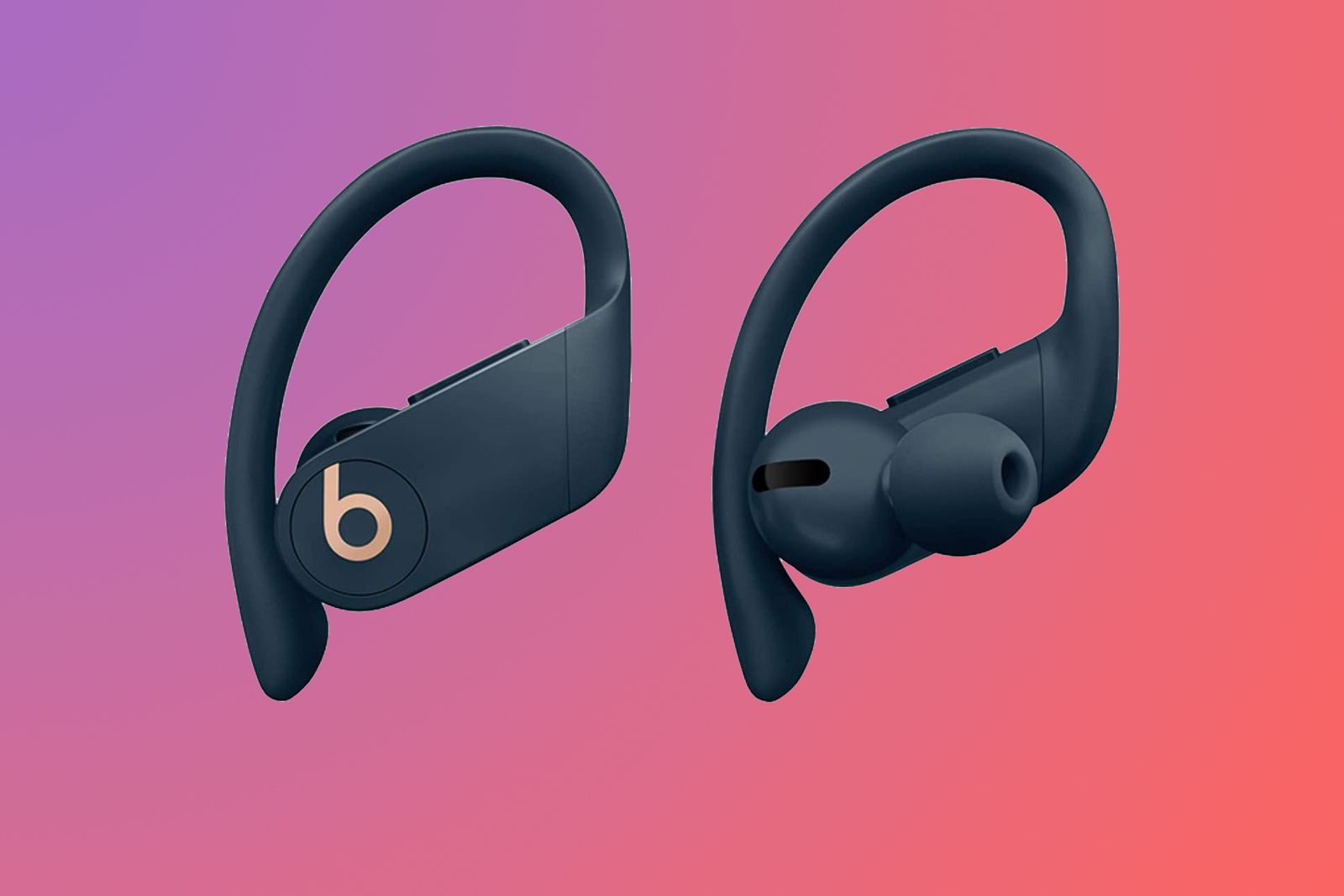 Beats / Pocket-lint
Beats Powerbeats Pro
$160 $200 Save $40
Covering off all the bases that exercisers need to worry about, the Powerbeats Pro are extremely tough to match.
Apple AirPods Max
The Apple AirPods Max are exceptional over-ear headphones that come in a range of colour options. They are lovely and comfortable to wear, perfect for travelling thanks to their superb active noise cancellation performance and they have a great design too, with no plastic in sight. They are pricey though, so when there is a deal on these, it's worth snapping them up as quickly as you can.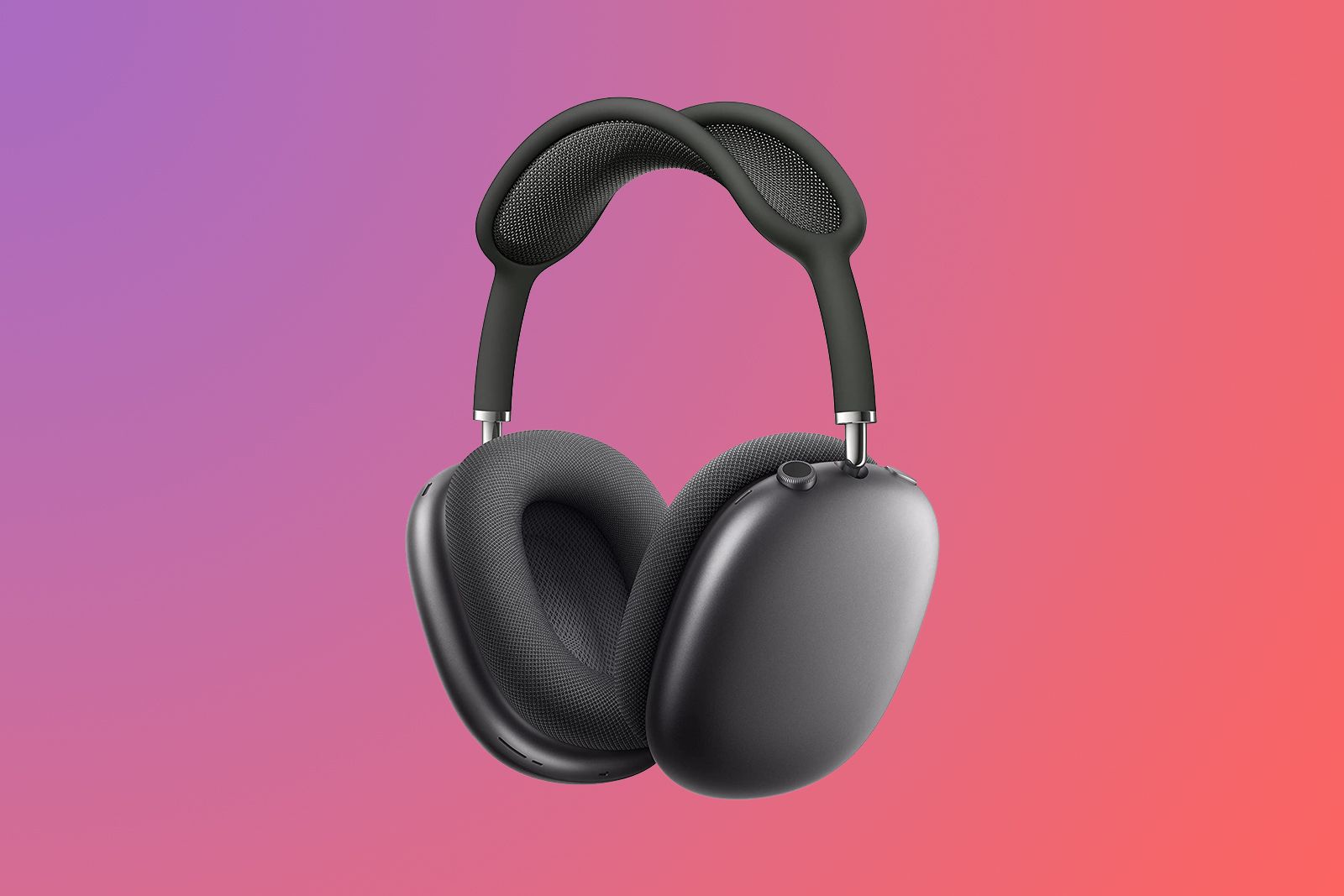 Apple / Pocket-lint
Apple AirPods Max
The AirPods Max sound superb, the active noise-cancelling (ANC) is quality, while the Spatial Audio feature – especially when watching movies or TV shows on your iPad – is fantastic for theatre-like three-dimensions sound. 
Apple AirPods Pro (1st Gen)
The Apple AirPods Pro have been succeeded by a 2nd generation model that arrived alongside the iPhone 14 models in September 2022 so you can pick up the first-gen at a bargain at the moment, though be sure to look at the newer model too as you might find them cheaper or very close in price. The first-gen look very similar to the second generation, with silicone tips for a more secure fit than you'll find in all generations of the original AirPods. They miss out on a couple of features, including the ability to control volume from the force touch sensor on the stem and the XS size silicone tips, but the first generation AirPods Pro offer great noise cancellation, along with some brilliant features and fantastic performance.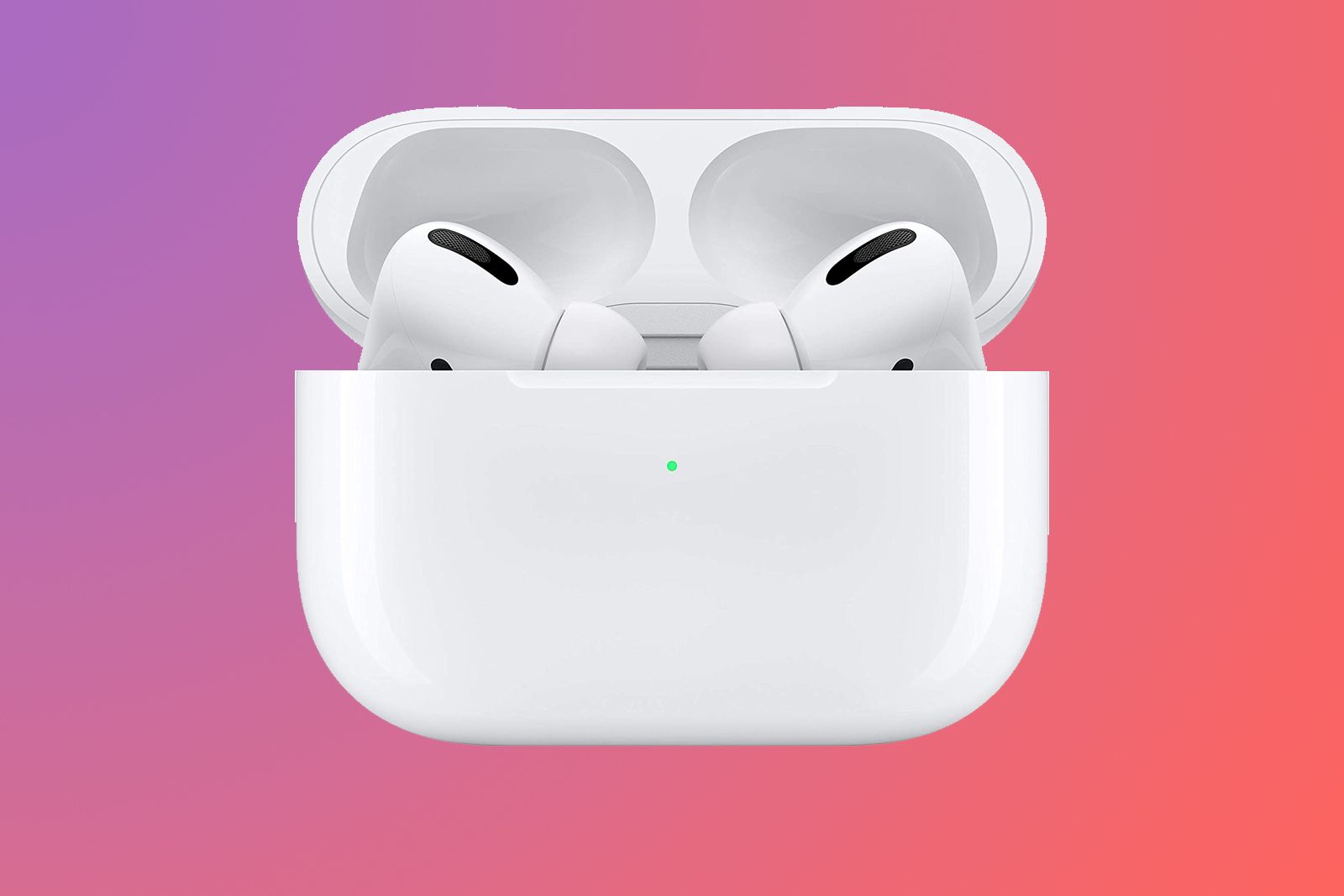 Apple / Pocket-lint
Apple AirPods Pro
The AirPods Pro (1st generation) offer great active noise cancellation and brilliant performance. They are a fantastic pair of headphones and not just for iOS users either.
What to consider when buying AirPods
There are several AirPods models available so choose from so it's worth knowing the differences between them in order to make sure you pick the right model for you.
If you are after noise cancellation, then you'll want the AirPods Pro or the AirPods Pro (2nd Generation). The AirPods Pro are excellent, though the second generation model have better noise cancellation, along with a U1 chip in the case and a speaker to make them easier to find when lost. The 2nd generation model also adds volume control to its touch sensor on the stem.
The AirPods (3rd Generation) are a great happy medium. They don't offer noise cancellation like the AirPods Pro models, but they have a similar design without the silicone tips and they offer excellent performance. If you can live without noise cancellation, they are a great option, especially as they have sweat resistance.
The AirPods (2nd Generation) have the original AirPods design and while they don't have as many features as the AirPods (3rd Generation), they are still very easy to use and deliver good performance. There is also the original AirPods which have the same design as the 2nd generation model but without 'Hey Siri' support.
It's also worth mentioning there is the AirPods Max, which are the over-ear model. Beats also have several models, like the Powerbeats Pro that offer many of the convenience features of AirPods but are better suited for activity.
FAQ
Q: When is Prime Day 2023?
Amazon Prime Day took place on 12-13 July for 2022 and it offered a number of discounts across various devices. It typically happens during the middle of the year, normally in the summer, though it has jumped around a little over the last few years. The middle of the year is good though as it's normally around six or seven months after the Black Friday sales. We're expecting Prime Day 2023 to be around the same time as the 2022 sale, though nothing has been confirmed as yet. Last year we got an extra treat, with the Prime Early Access Sale taking place around six weeks before Black Friday, providing another discounted shopping opportunity. That took place on 11-12 October 2022.
Q: Do I need to be a Prime member?
Yes, is the short answer to that question. You do need to be a Prime member to take advantage of the best prices on Amazon Prime Day or the Prime Early Access Sale so make sure you have that subscription ready. If you aren't a Prime member, there is a 30-day trial you can sign up for free to that will allow you to try out some of the Prime benefits, which include free delivery, Prime Video, Prime Music, Prime Reading and more.
Trending Products

.