If you're a keen photographer or filmmaker, then you'll likely find yourself with a lot of equipment to lug about, like a mirrorless camera and an assortment of lenses.
A good camera bag is an essential purchase as it not only allows you to keep your gear organised, but it also keeps your equipment protected and secure when travelling.
There are plenty of great options to choose from, from shoulder bags to backpacks and everything in between. Some offer dedicated pockets for batteries and SD cards, while others take a more modular approach.
Below, we've detailed some of the very best camera bags on the market today.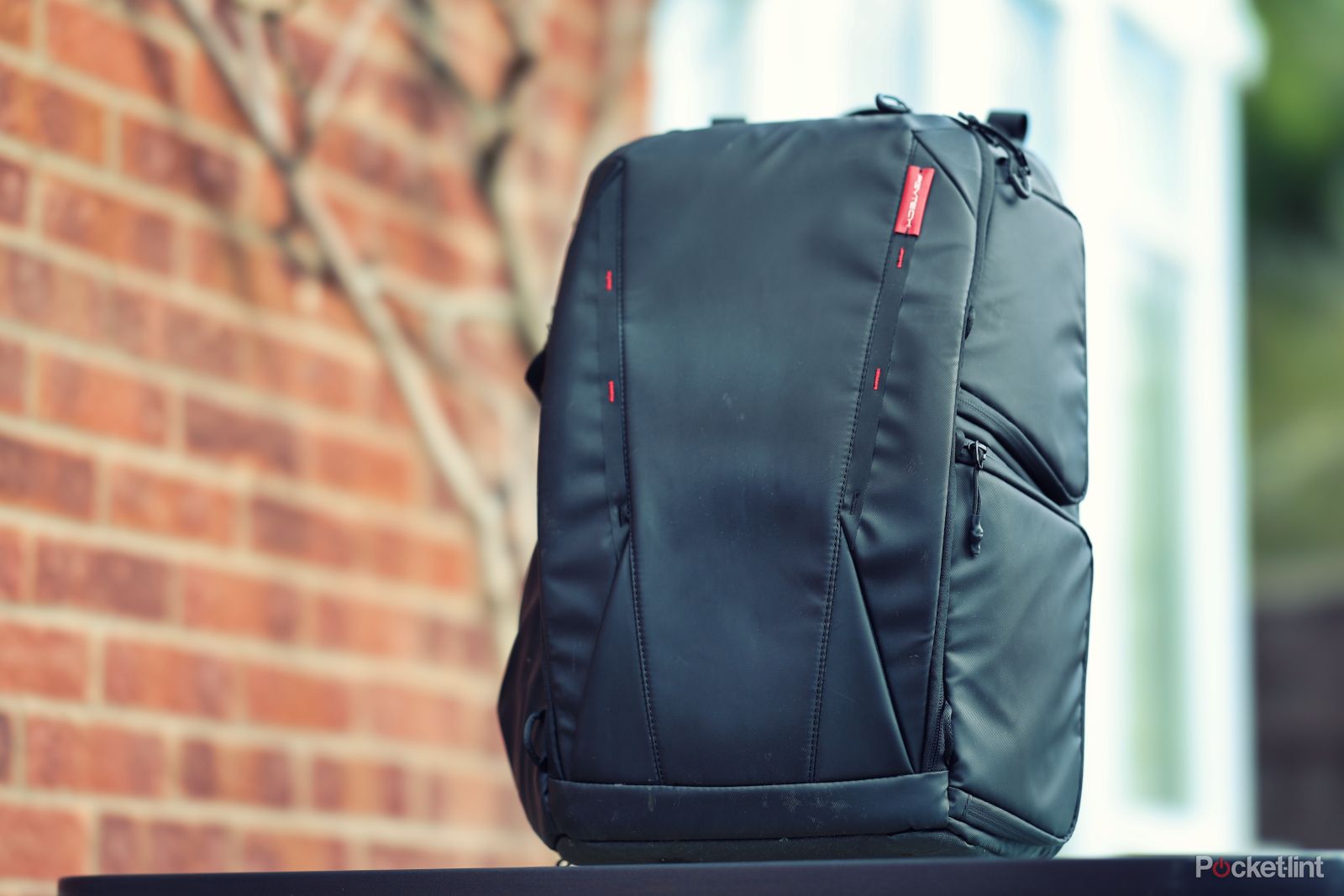 Pgytech Onemo Backpack
1. Best camera bag overall
The Pgytech Onemo has been our go-to backpack for a number of years. It's sturdy, reliable and feature-packed.
Pros
Modular design with slim dividers
Battery storage and charge indicators
Expandable design with external carry straps
The Pgytech Onemo hits the sweet spot, offering style, comfort and practical storage, without entering ultra-premium pricing territory. We've used countless camera backpacks over the years, and the Onemo is without a doubt our favourite.
It's a rear-entry design and you can see all of your equipment at once when the back panel is unzipped. There's a large main compartment and it comes supplied with a plethora of slim-yet-durable dividers for organisation. For quick access, there are two doors on the side that'll take you straight to the main compartment without the need to set your bag down.
On days when you need a little extra room, the front compartment is expandable to add an extra 5 litres of storage. Plus, it comes supplied with a variety of external straps that allow you to attach anything you see fit.
There are so many features on this backpack that it's impossible to list them all here. Some of our favourites include the elastic lens cap storage, battery pockets with charge indicators, RFID-blocking card pocket and removable sling bag. We think it's probably the best bag you can buy today.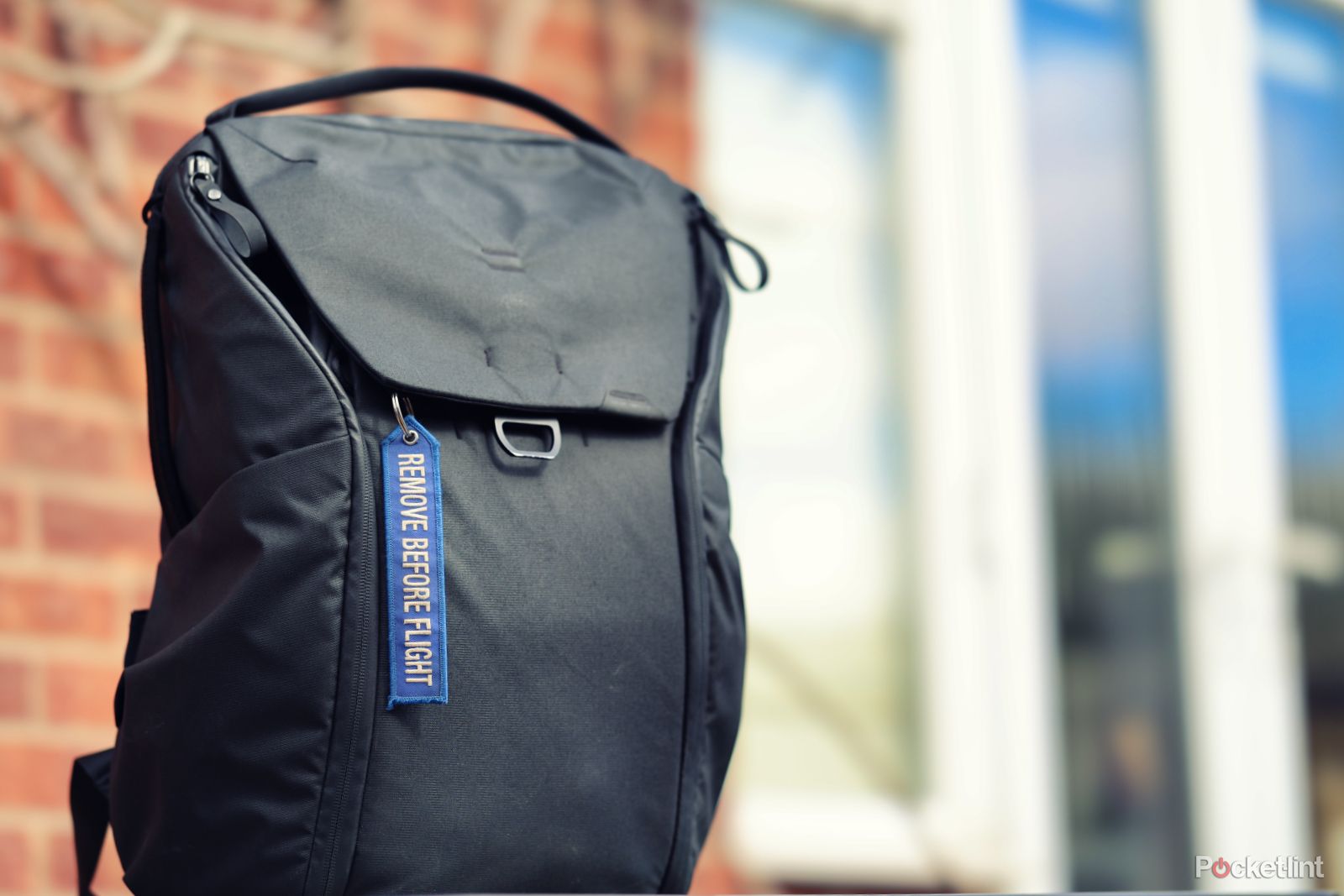 Peak Design Everyday Backpack (V2)
2. Best side-entry camera bag
The Peak Design Everyday Backpack is a popular option, and it's easy to see why. Every inch of this bag has been thoughtfully designed with photographers in mind.
Pros
Stylish design with a unique magnetic latch
Loads of pockets for organisation
Quick access to your gear
Cons
Side entry is not always practical
The Peak Design Everyday Backpack V2 is another extremely thoughtfully designed bag, and it almost certainly served as a source of inspiration for the Onemo's modular elements. This bag oozes quality from every angle, it's one of the most durable and stylish bags that we've ever had the pleasure of using.
The Everyday backpack is designed to give you quick access to all of your equipment at any time, and it uses two large zippered side-entry panels to do so. Inside, you can create modular shelves with Peak's clever origami folding dividers, to keep your kit organized and accessible.
The top flap allows access to the upper portion of the bag, or the whole thing if you remove the dividers, and it locks into place using an extremely satisfying and tactile metal magnetic latch. It's not just for the cool factor, though, the latch is actually quite practical. It can be operated with one hand and can be easily adjusted to expand the internal storage volume.
The Everyday Backpack V2 could easily have been our top pick, but we just find the rear entry more practical than the side entry on this bag. For this reason, we tend to use it more frequently as a general-purpose travel pack. However, we can see why people love it for photography, and it could well be the one for you.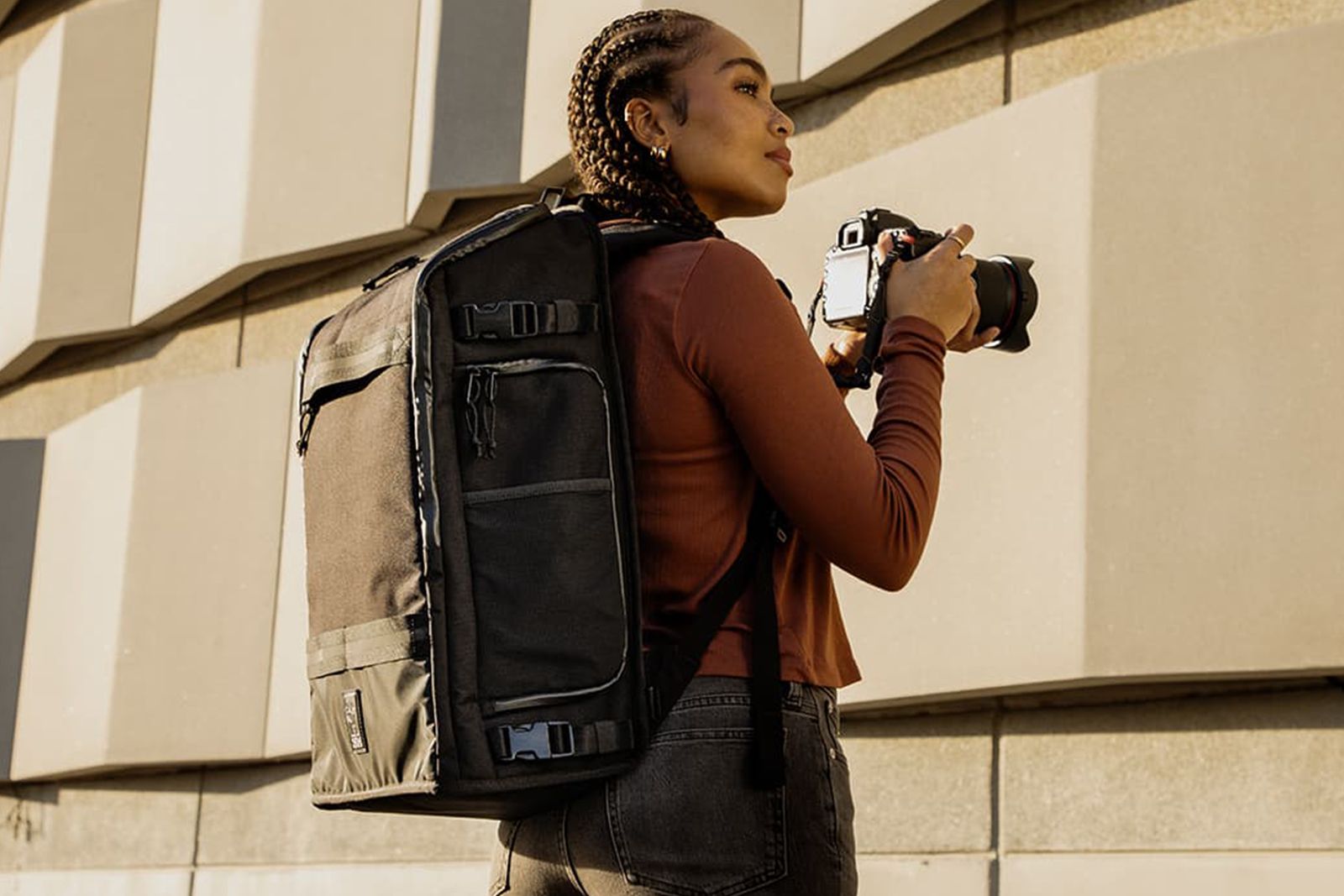 Chrome Industries
Chrome Niko Backpack
3. Best camera bag for cyclists
Chrome's Niko backpack is a durable and well-laid-out option that allows you to carry everything you could possibly need for a shoot.
Pros
Ample storage for all of your equipment
Chrome's signature build quality
Multiple quick-access organisation pockets
Chrome has a history of making the most durable bags for bike messengers, designed to withstand the elements and the daily wear and tear of big-city transit. This ethos carries over to its Niko backpack, which has Chrome's distinct styling and ruggedness but is designed from the ground up to be a perfect photographer's companion.
This is a big and boxy bag, and it's extremely practical if you need to carry a lot of gear, but equally, it might be too large for some people's needs. We think it's a great option for travel, as you can easily fit a full-frame camera loadout as well as a couple of sets of clothes.
As with the rest of our top picks, the camera compartment features modular dividers for arranging your gear, as well as a quick access side flap for easy entry. Sternum and waist straps allow you to distribute the weight evenly, while an EVA foam back panel keeps things comfortable.
Cyclists will enjoy this backpack, too, as it features a large water bottle pocket on the side, as well as a quick access U-lock holster.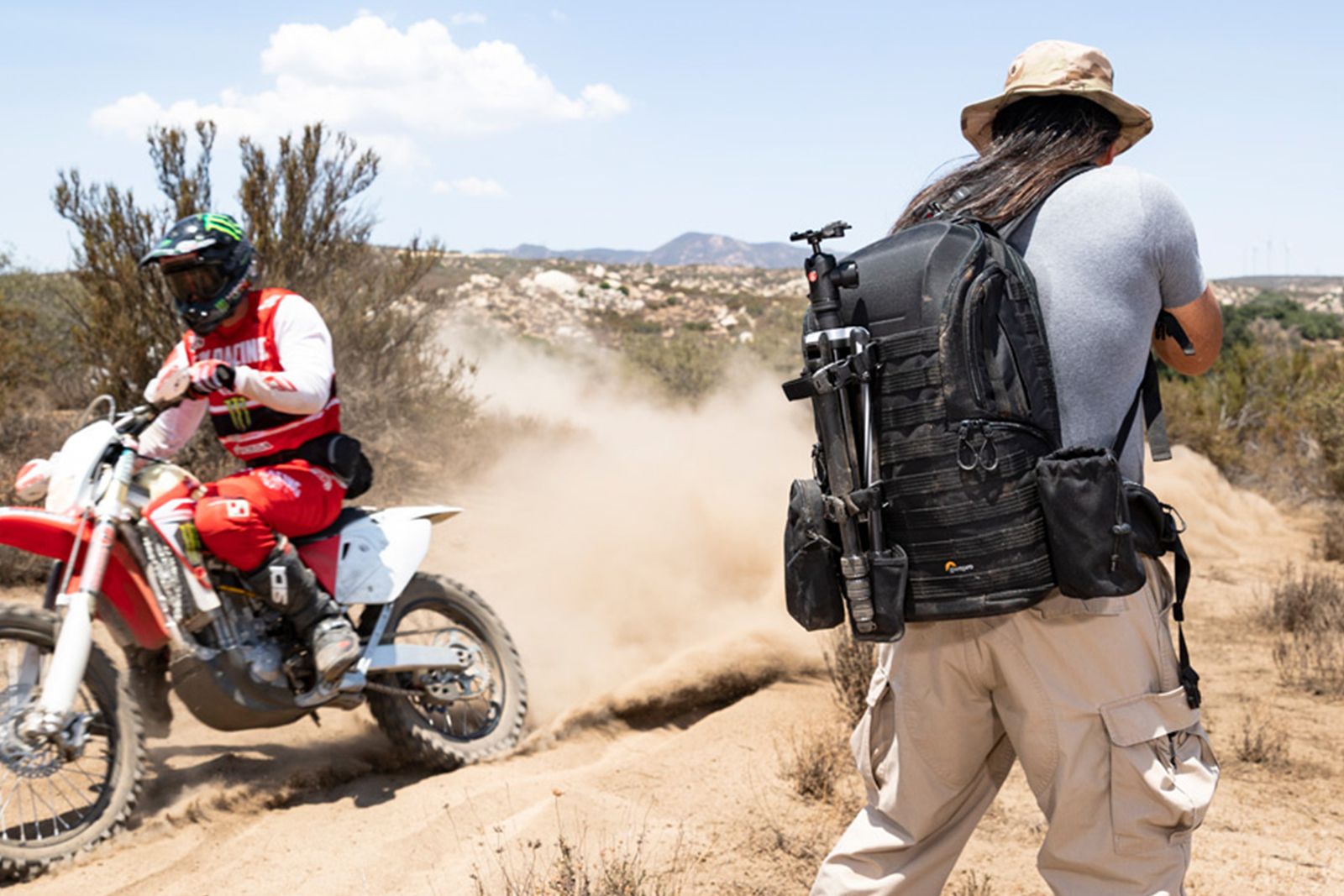 LowePro
Lowepro ProTactic BP 450 AW II
4. Best modular camera bag
This rough and ready option from LowePro will handle the elements with ease. It's comfortable, expandable, and highly protective.
Pros
Modular exterior MOLLE webbing
Rugged protection for your gear
Comfortable ActivZone back panel
LowePro is one of the biggest names in the camera bag world, and when you look at a product like the ProTactic, it's easy to see why. This bag takes modularity to new levels, it's covered with military-style MOLLE webbing, and this means you can attach a wide variety of pouches to the exterior, further enhancing your carrying capacity.
Of course, this modularity extends to the interior, too, and the adjustable velcro dividers make protecting all of your lenses and accessories a breeze. There are four entry points to the camera compartment, so you can quickly access various pieces of equipment without having to fully open the bag.
The ProTactic also has one of the most ergonomically designed back panels. It has great ventilation, to keep your back cool, whilst also providing targeted support for your shoulder blades, lumbar and waist.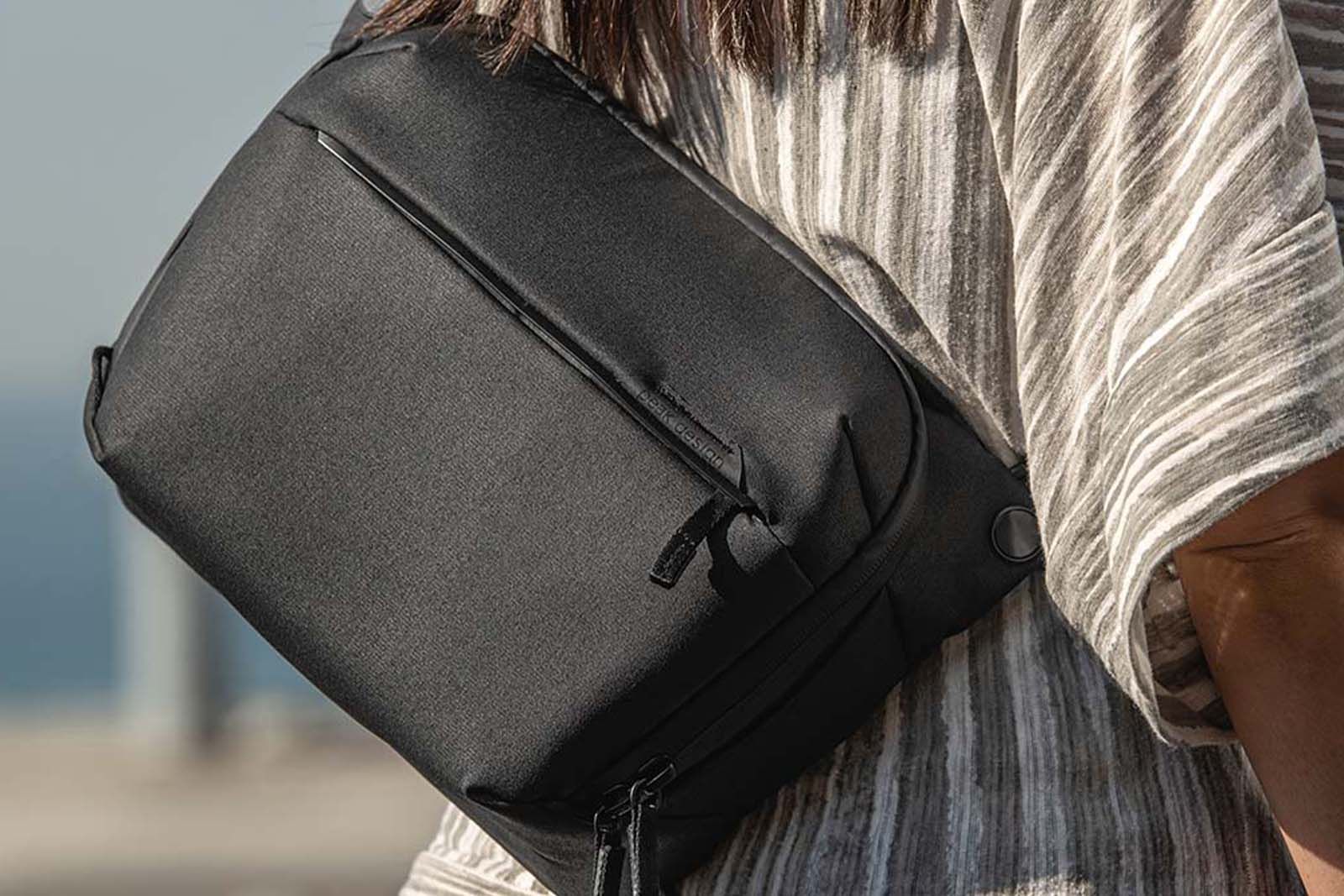 Peak Design
Peak Design Everyday Sling 6L
5. Best camera sling
Not every situation calls for a big bulky backpack, when we're shooting causally, we tend to prefer a sling bag like this. It allows us to carry the essentials in comfort and style.
Pros
Room for a camera body and two lenses
Stylish minimalist design
Superb build quality
Cons
You'll need to be selective with your gear
If you want to pack a little lighter, you might enjoy a bag like the Peak Design Everyday Sling. We like the 6-litre version, as it's fairly compact and lightweight but still allows for storage of a camera body and two lenses, which is enough for the majority of our shooting.
Peak's signature build quality and attention to detail are present on this model, and the styling matches the Everyday Backpack that we're so fond of. It's minimalistic and tasteful, allowing the materials and design to speak for themselves.
The Sling comes supplied with two FlexFold dividers, and they make it very easy to organise your kit. The modular external strap system makes an appearance on this model, too, so you can attach larger items externally if you need to.
How we chose these camera bags
We're obsessive when it comes to camera bags, there's no such thing as a perfect bag for all situations, but that doesn't stop us from hunting for the holy grail. We've had hands-on experience with many of the bags on this list, and for the others, we've done lots of research as well as assessed customer feedback to ensure it truly is one of the best on the market.
We've tried to include a variety of styles, to suit different tastes and shooting styles, but you can rest assured that anything you see on this page is of the highest quality.
FAQ
Q: Should I get a backpack or a sling bag?
That all depends on how much equipment you usually need to carry. We have a lot of gear, so we normally opt for a backpack, but if you prefer to shoot with one body and a couple of lenses, a sling bag might be the way to go.
Not only does it mean less weight, but it takes the straps off of your shoulders and means that you can get fresh air to your armpits – which is something we could all do with on a hot summer's day.
Q: Side entry or rear entry?
This is again a matter of preference. We tend to prefer rear-entry bags, as it means you can see all of your gear neatly laid out, allowing you to quickly grab what you need. The downside is that you need a surface to set the bag down onto, and that's not always ideal.
A side entry bag means that you can just swing the bag off of one shoulder and quickly access your required gear on the go. The downside is that some parts of your bag will be harder to reach than others.
Some bags, like the Pgytech Onemo, offer both rear entry and side entry, so with a bag like that, you get the best of both worlds.
Trending Products

.