The Arlo Pro 5 is the latest home security camera from Arlo and is strangely called the Arlo Pro 5S in the US – but it's the same thing, no matter which region you're in. This boosted model looks a lot like the Arlo Pro 4 – identical in fact – with subtle improvements on the hardware side to make for a better camera experience.
I've had the Arlo Pro 5 – or Pro 5S if you prefer – watching over the front of my house for the past few months, to see if it's worth the upgrade.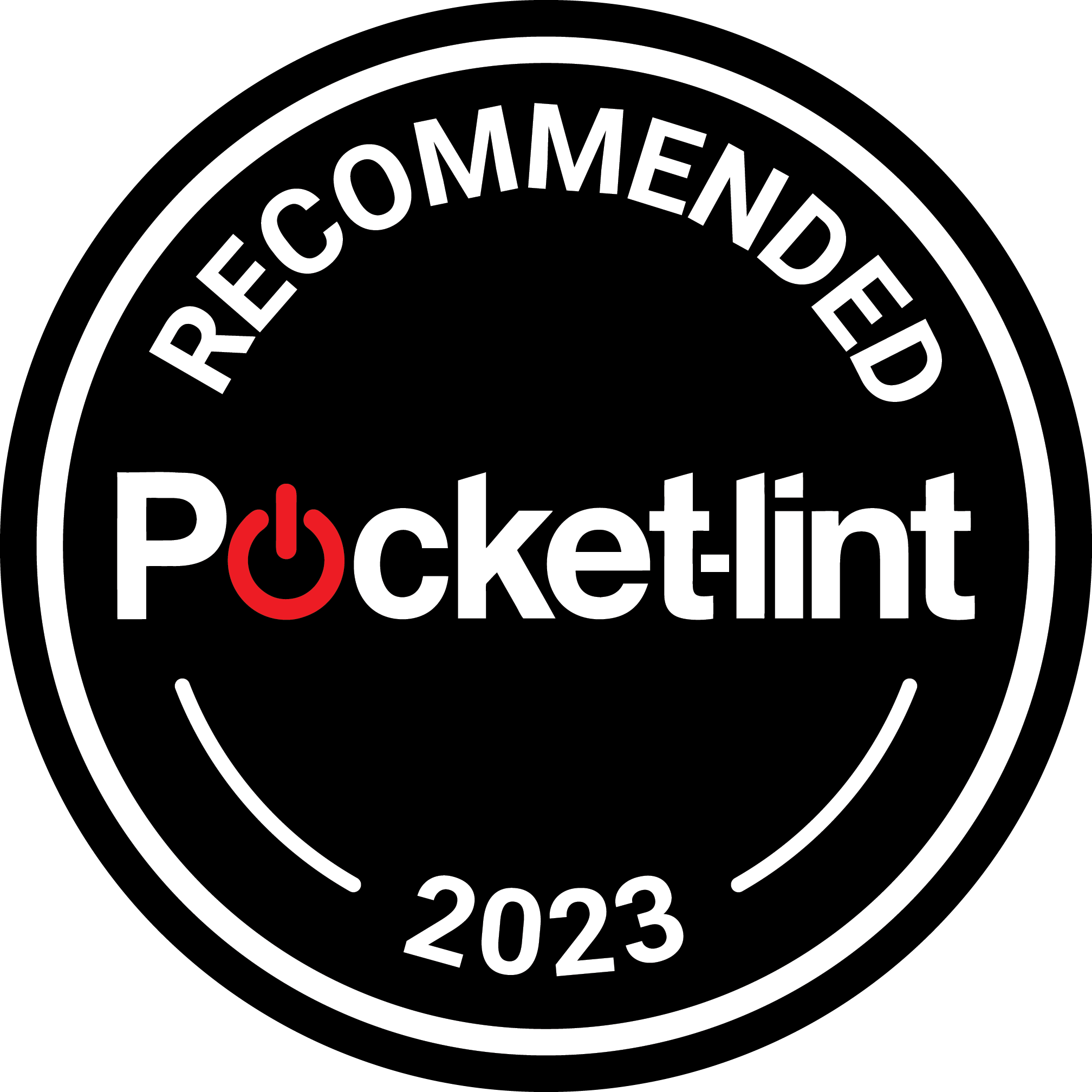 Arlo Pro 5
Recommended
$199.99 $249.99 Save $50
The Arlo Pro 5 produces video that's of a noticeably higher quality than the Arlo Pro 4, so if you're choosing between the two, it's an easy choice. Best served with an Arlo Secure subscription, this is a smart camera, able to standalone or part of a system, offering a full suite of home protection features.
Pros
Great quality video
Easy installation
Works as a standalone camera
Cons
Basically the same as the Pro 4
Needs Arlo Secure subscription
Design and installation
89 x 52 x 78.4mm, 316g
IP65 rating
The Arlo Pro 5 uses the same design as the Arlo Pro 4 and the Arlo Pro 3 before it, with a central core that slides into the outer casing. That core houses the battery, lenses and all the tech, sealed with a rubber O ring against the housing to make it watertight.
The housing protects the camera, while featuring metal plates on the interior which allow for easy positioning using the supplied magnetic mount. There's a contact point on the bottom for charging, as well as a screw thread on the rear for more substantial mounting – although you'll have to buy that mount separately, it doesn't come supplied.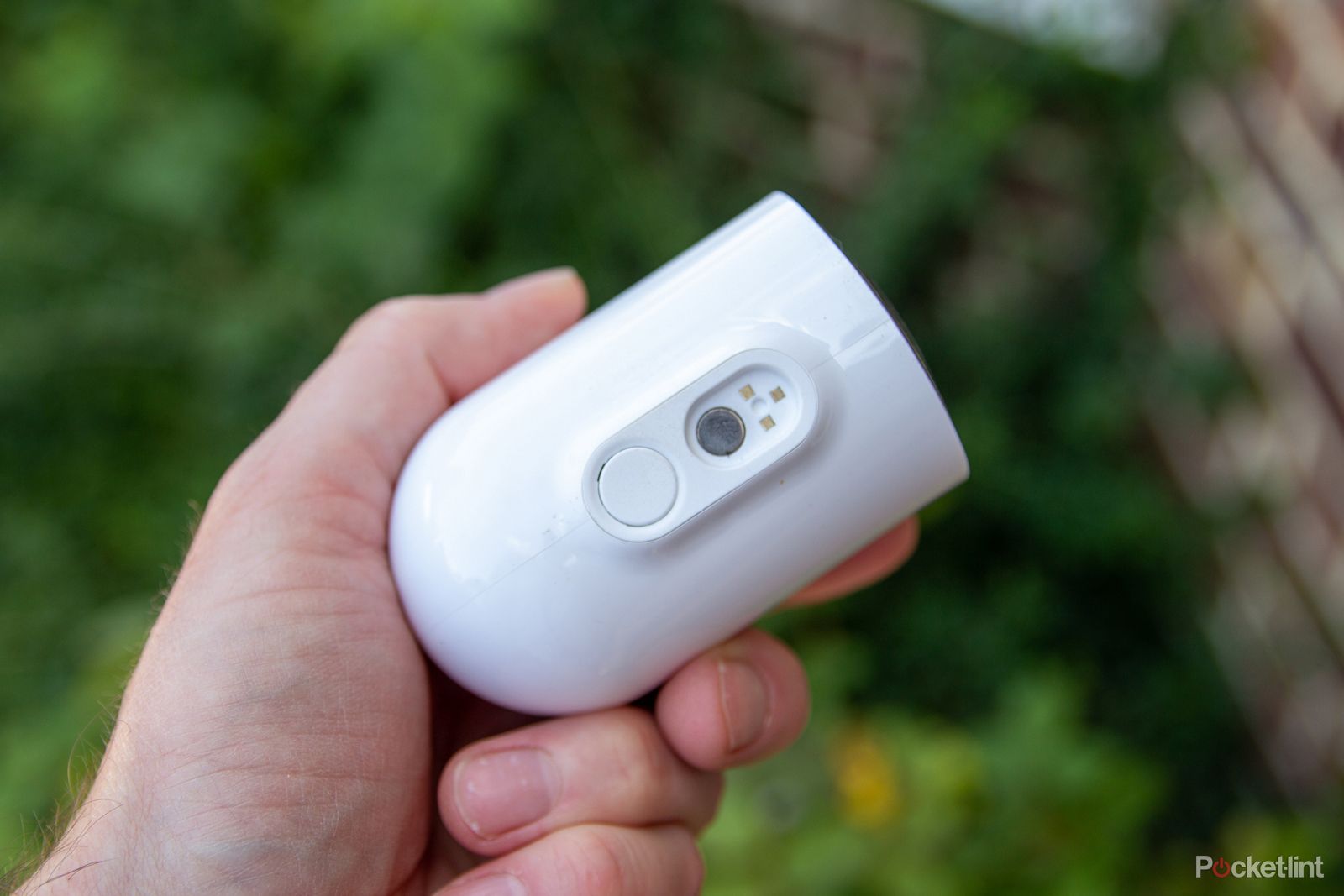 Being battery powered and supporting magnetic mounting makes for really easy installation. There's no need to run a power cable to the Arlo Pro 5, although you can, if you choose, have it permanently powered so you don't have to think about recharging.
The magnetic mount is easy to install, you'll just have to drill a hole and secure it using the suppled wall plug and screw, after that you can freely adjust the angle of the camera to cover the area you want. This simplicity means you can mount it on walls, ceilings, just about anywhere you want, because you just move the camera so it's pointing in the direction you want.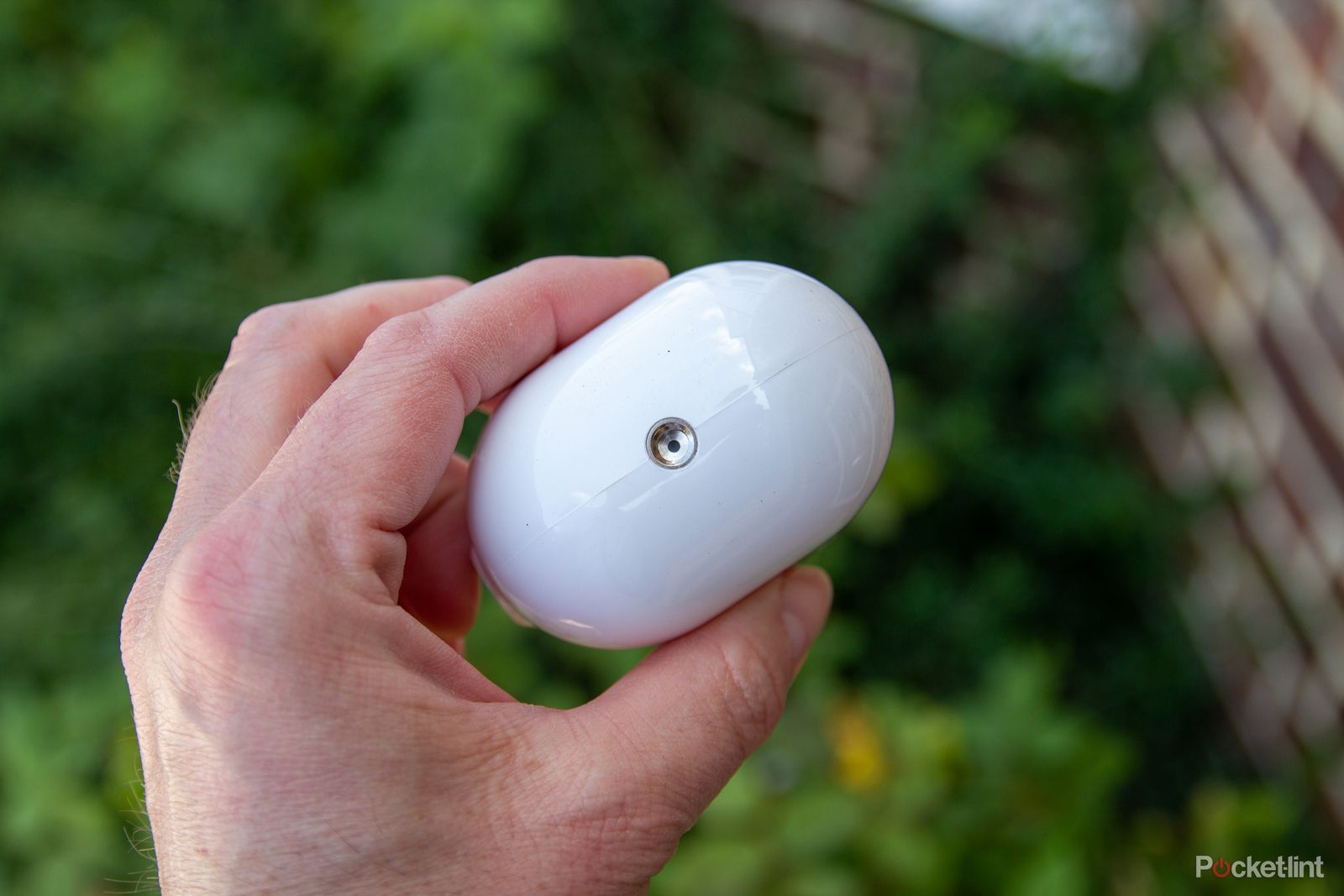 Using a magnetic mount, of course, has a downside. There's no security by default, so if you can reach the camera, you can just pull it off the mount. You might want to ensure that it's out of reach of anyone who might want to steal it. At the same time, because this is a battery-powered system, you need to be able to easily access the camera to recharge the battery – so some consideration is needed with placement.
Of course, you also need to consider how often you'll want to charge the battery. I'll talk about battery performance in a minute, but needless to say it depends how much your camera records. If it's watching over a quiet back garden, recharging is going to be much less frequent than if you're covering a busy front door.
Connectivity and setup
2.4GHz, 5GHz Wi-Fi
Smart Hub optional
One of the big changes that has come to Arlo cameras in recent years is moving away from the dependency on a Smart Hub to connect cameras. Instead, the Arlo Pro models can now connect via Wi-Fi and that's one of the changes that's come with the Arlo Pro 5 – it now supports 5GHz Wi-Fi as well as 2.4GHz Wi-Fi, giving you more connection options. This means you can connect directly to your router and use this camera as a standalone device.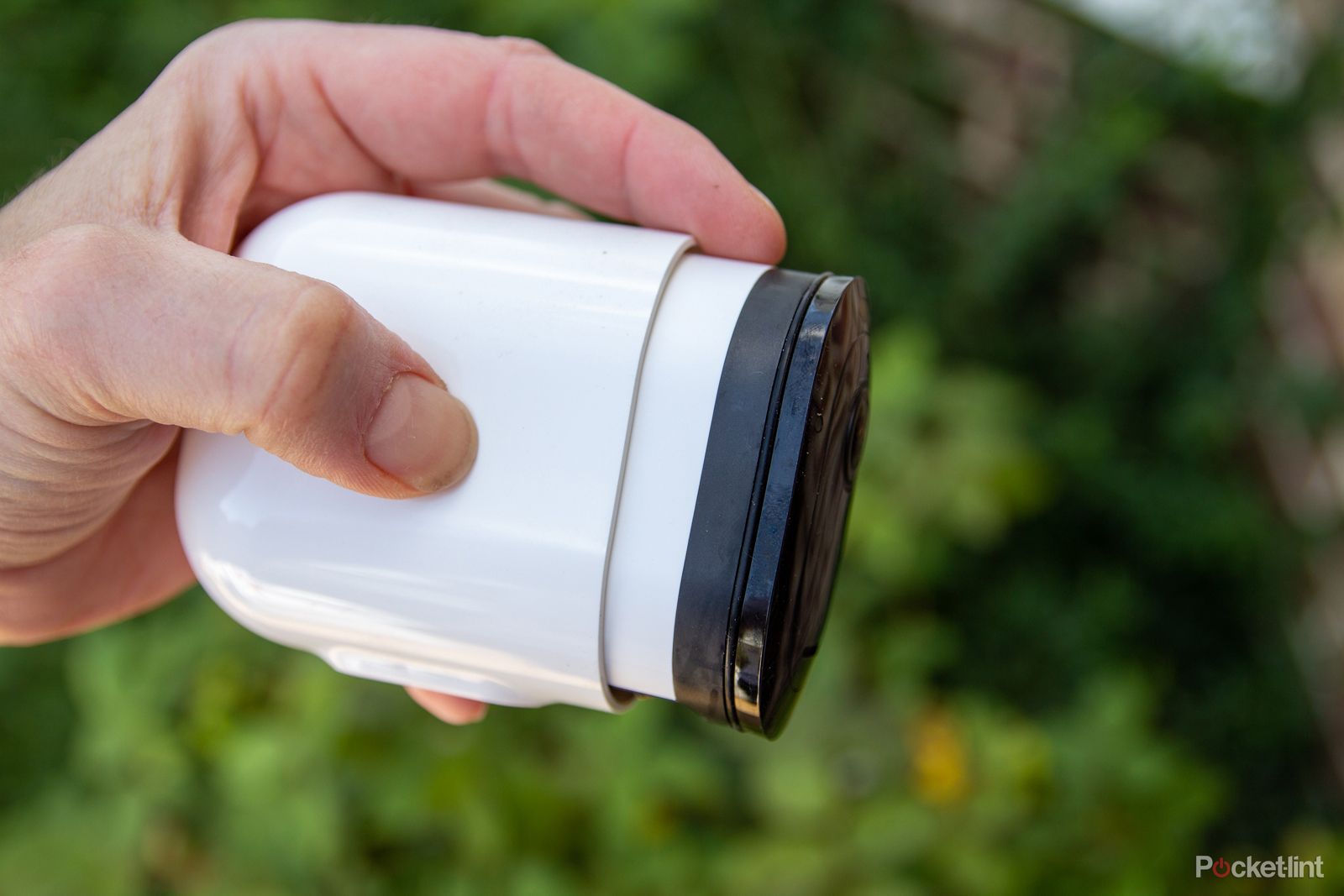 Alternatively, the Arlo Pro 5 can still be connected to the Smart Hub if you already have one. The advantage that the Smart Hub offers is that it can accept a microSD card for offline storage of captured video and that might appeal to those who either don't want to pay for an Arlo Secure subscription, or who want to have a backup. The Smart Hub is basically an optional extra and if you don't have one, it's hard to suggest you go and buy one. If you're already running a system of Arlo cameras, the Arlo Pro 5 will integrate perfectly happily.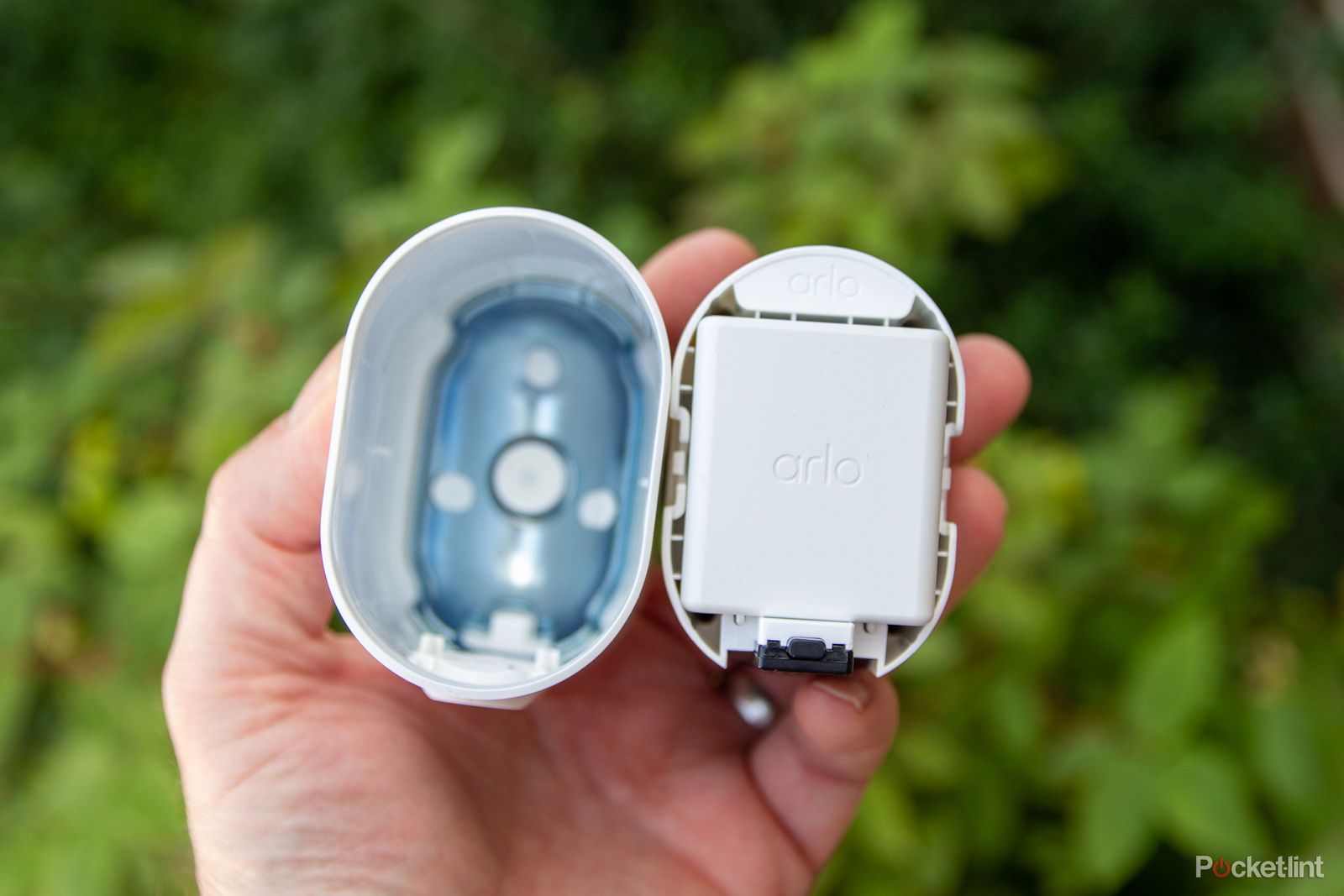 Setup happens through the smartphone app and it's generally a case of opening the app and adding a new device. It will scan for your camera and allow you to connect it. I've used the Arlo system with Android and the setup process through the app can be a little hit and miss, sometimes you'll have to have a few attempts to connect, but generally it's a smooth enough process.
Once the camera is connected, all control happens through the app, allowing you to control what the Arlo Pro 5 captures, how and when, which I'll talk about now.
The Arlo app and controlling your camera
The Arlo app has had an update recently, timed with the launch of this camera to give a slicker interface and try and simplify what was becoming a little complex. The Arlo app revolves around the idea of protection when you're home or protection when you're away. This basically lets you set two different states, perhaps excluding indoor cameras when you're home and including them when the house is empty.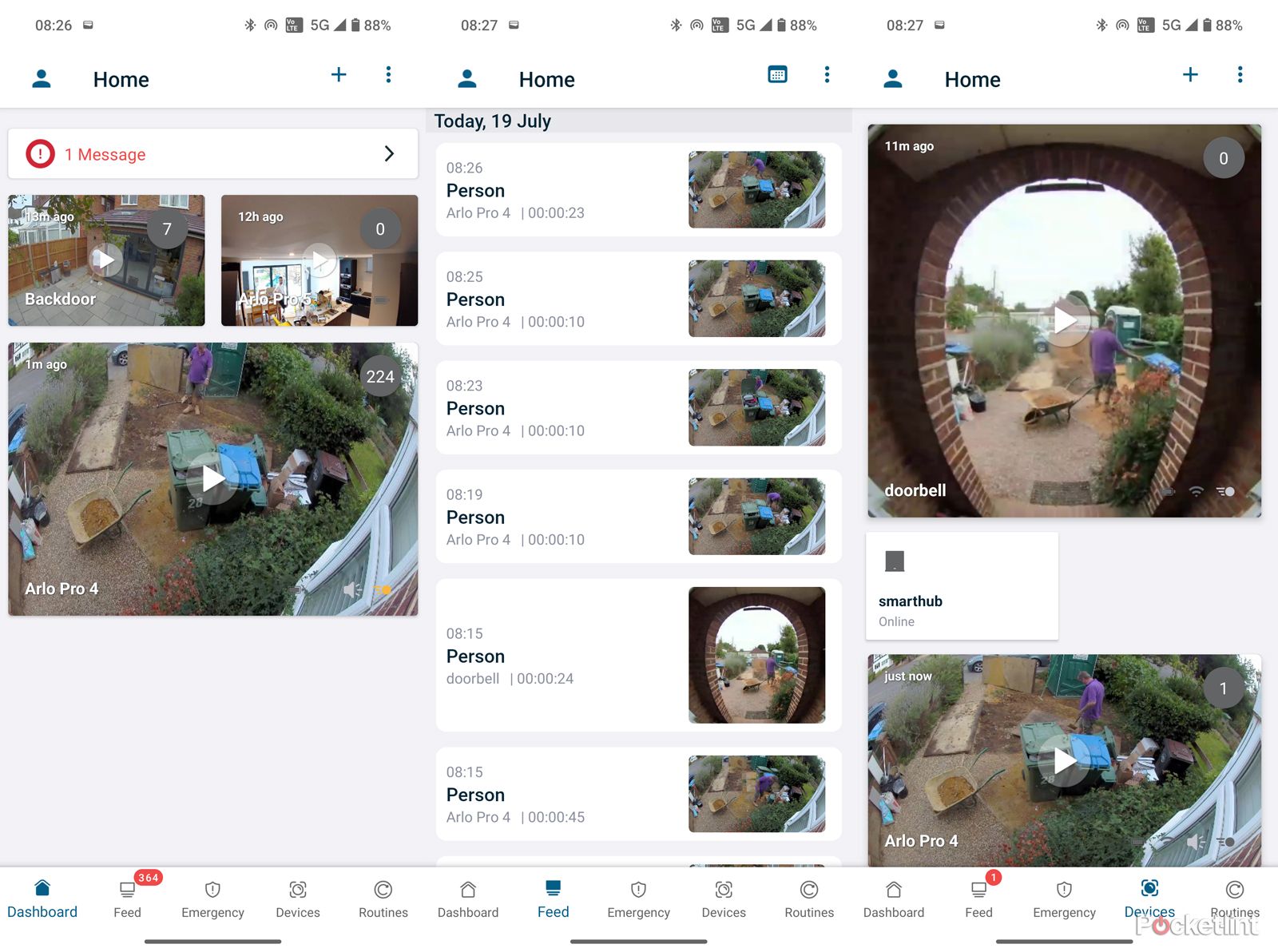 There's plenty of customisation offered and you can add a number of cameras and define what triggers them to capture content. This isn't like Nest Cam that wants to capture everything all the time, instead it waits for motion or sound to trigger it, then it records what it sees.
On that trigger you can also arrange for notifications – emails or through the app, or both – with thumbnails appearing on your phone so you can easily glance and see what's happening. These rich notifications are a feature of the Arlo Secure subscription plan and in all honesty, you want an Arlo Secure subscription – this camera is rather limited without it.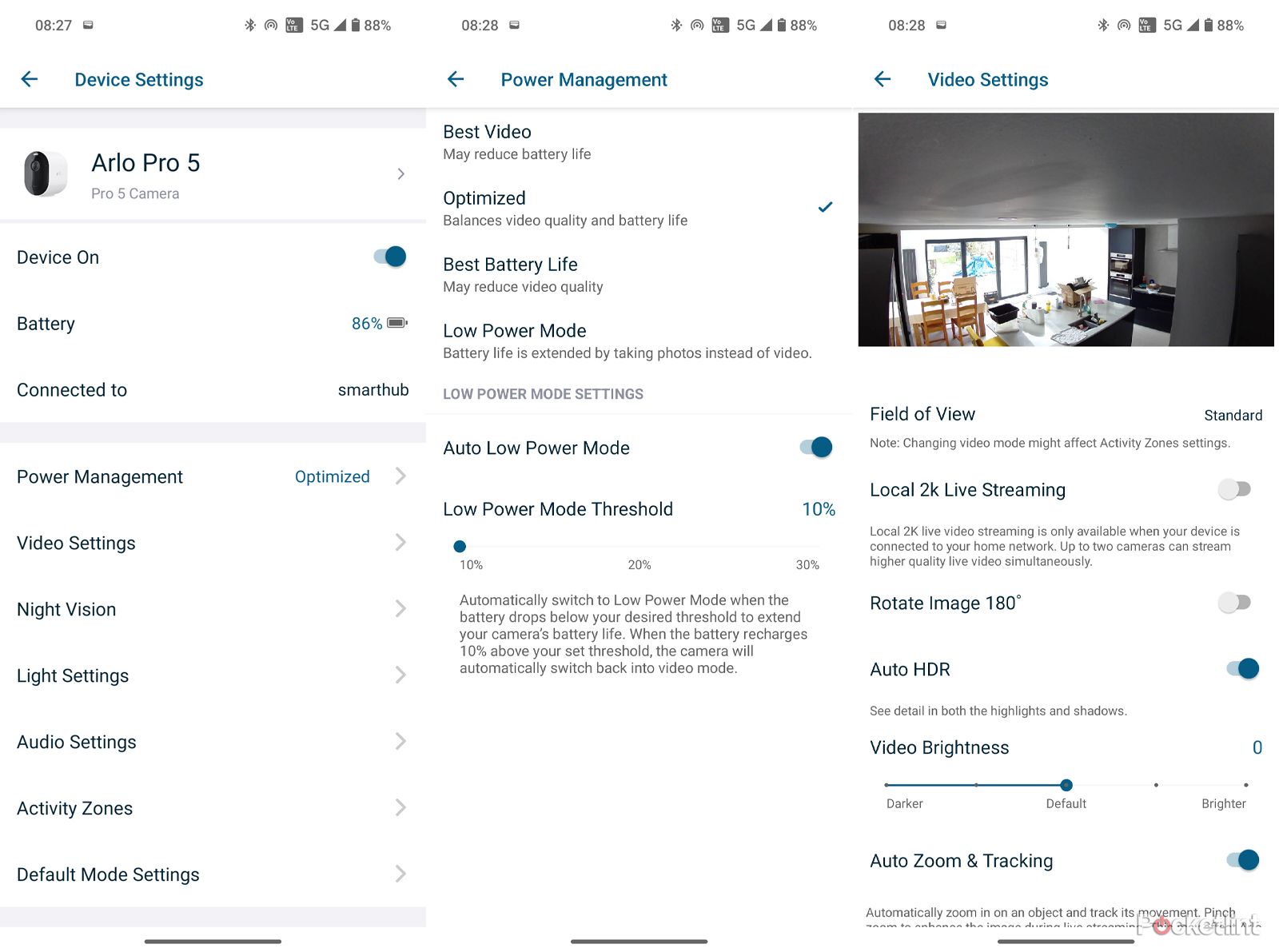 Within the settings you can define the quality that your camera captures, you can change the sensitivity of what it captures along with various other settings, like whether the built-in LED spotlight illuminates when something is detected.
The Arlo Secure plan will also identify what has been seen – animal, vehicle or person – and allow you to exclude some notifications if you choose, with cloud storage for 30 days so you can view your video at any time, and download if you need to. The Arlo Secure subscription also lets you define the capture areas, excluding some parts of the frame if you want to, for example a bush that always moves in the wind and sets the camera off, or your neighbour's drive.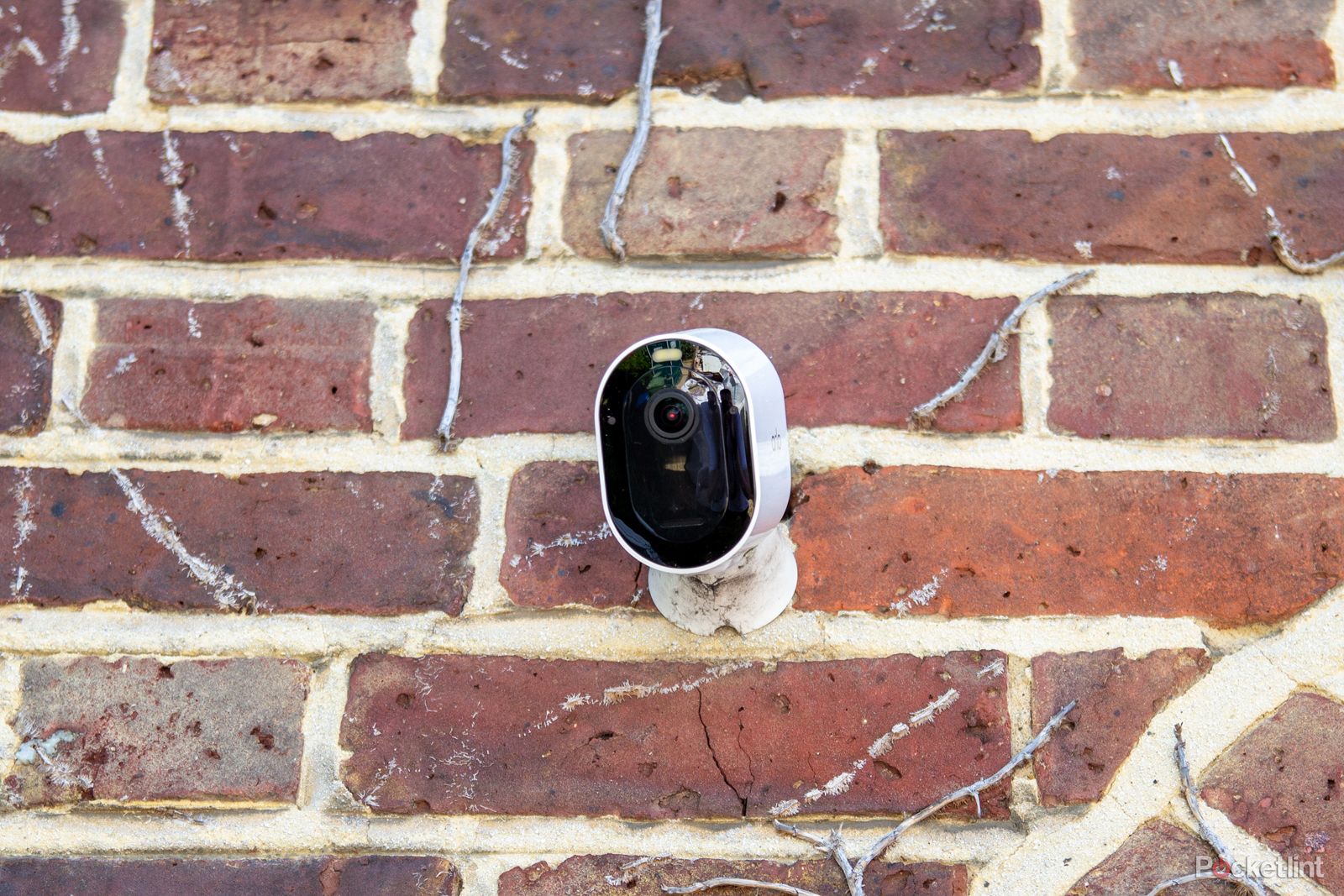 The app is generally stable enough, but to really master the Arlo system you'll need to spend some time ensuring you have the right cameras, doing the right things, in the right alert state, and that can take some time.
Camera hardware specs and performance
2K, 2688 x 1520, HDR
160 degrees
The Arlo Pro 5 offers a 2K camera, 2688 x 1520 pixels, with support for HDR and a 160-degree lens for wide-angle capture. This is the same setup as the Arlo Pro 4, but the sensor is different. This is a 12-bit sensor rather than a 10-bit sensor and it captures video at a higher bitrate, meaning that more data is captured. That results in larger video files than the Arlo Pro 4, but it also means that it's a higher quality, even though it's the same resolution.
I've looked at video captured from both cameras simultaneously and the Arlo Pro 5 is clearly the better performer, and that's the major reason to choose this camera over the older Arlo Pro 4. I've written a full comparison of these two cameras if you'd like to take a closer look at how they compare.
Arlo boasts about colour night vision, but actually it uses the spotlight to illuminate and then capture, so video appears in colour. That's an option: if you prefer, you can use the onboard IR illuminators to capture in the dark, which saves having a light constantly switching on and off through the night and annoying the neighbours. Both are respectable quality, but it's true that the IR-style night vision is only mono and you can't determine colours from it.
The Arlo Pro 5 allows manually zooming up to 12x, although at this level you lose a lot of detail and it's generally not worth doing. You can also opt to have a follow video that crops closer to track movement, but again, I feel that you lose too much detail to make this option worth using.
Overall, however, the performance of the Arlo Pro 5 is great. I've found it to be consistently better at video capture than the Arlo Pro 4 – and that is also a great camera. You don't get the same level of detail that you would from the Arlo Ultra 2 – which offers 4K video capture – but this camera is more affordable, so is the better option for most buyers.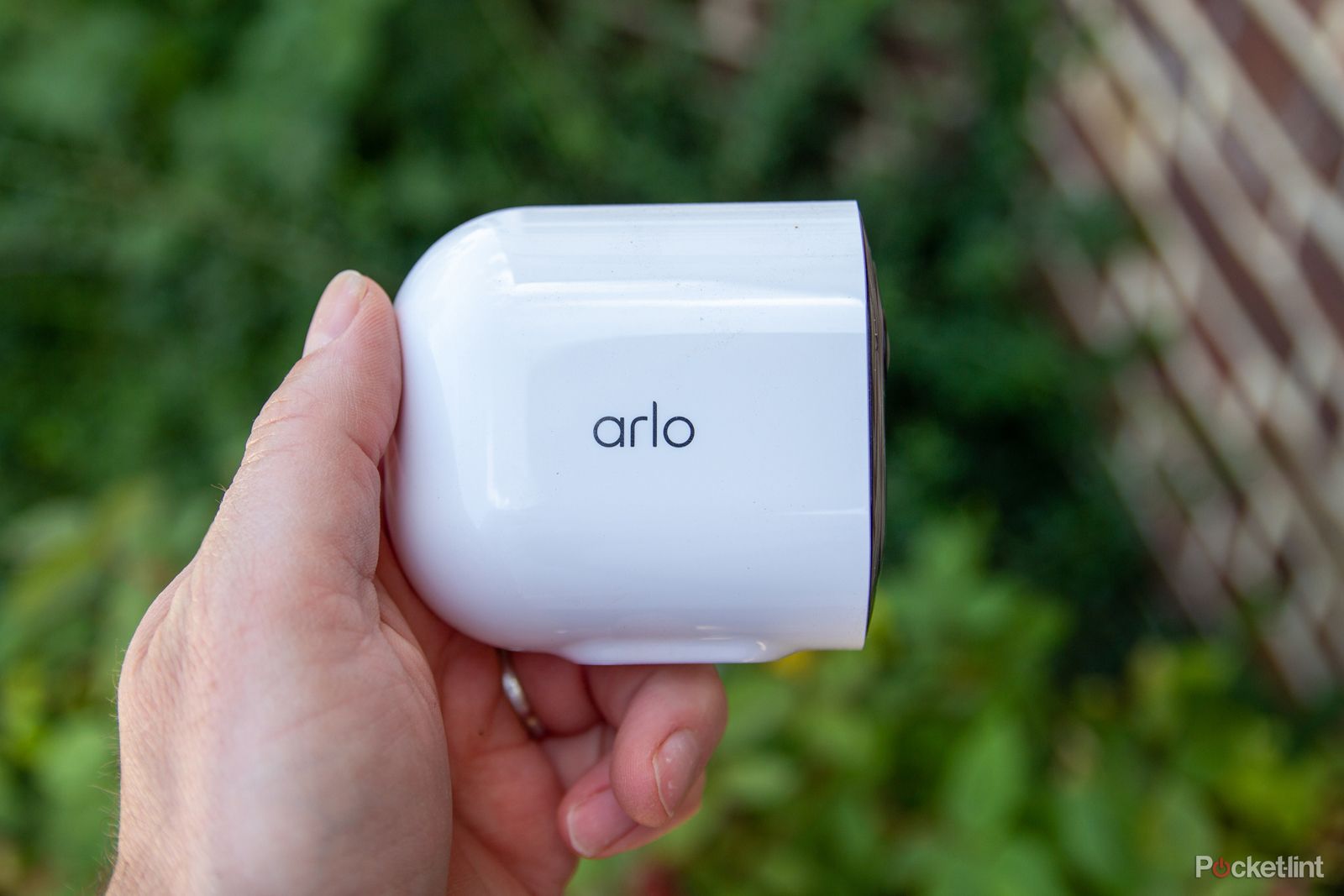 I've mentioned that the Arlo Pro 5 can be triggered by sounds – this is because it has a built-in microphone. It also has a speaker, so you can use it for two-way communication. There's a slight lag when doing this, so it isn't totally natural, but you can hear voices clearly enough through the microphone.
Arlo Pro 5 battery life
As I mentioned earlier, the battery life of any device will depend on how much you use it and security cameras are no different. Arlo says that you'll get up to eight months of life from this camera, but take that with a pinch of salt. I set it up while builders were working on site for eight hours a day, and it constantly captured video – 1000s every day – for about three days until the battery was flat.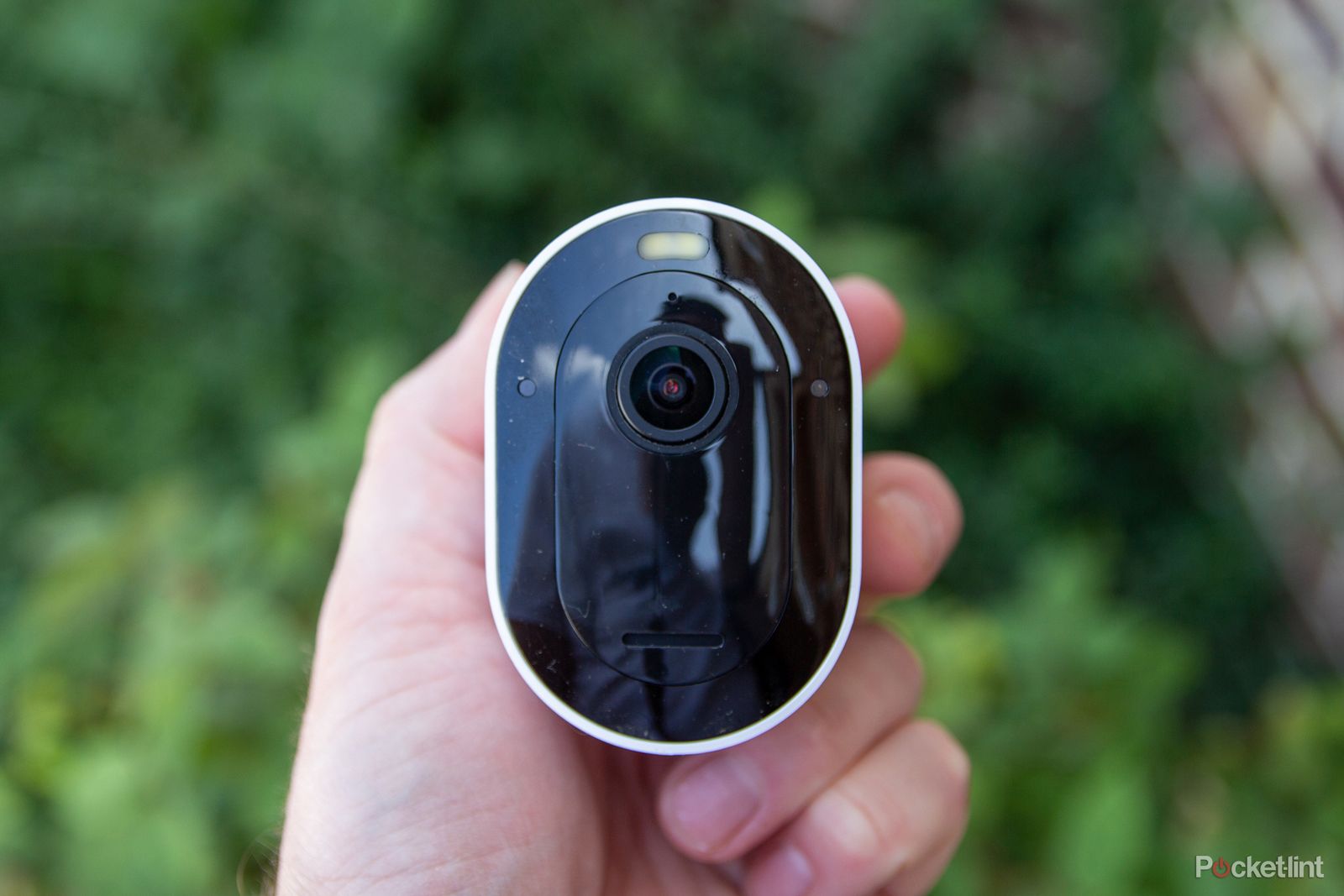 This wasn't just me spying on the builders, but it's a good indication of how many videos its likely to capture before it runs out of juice. If it's in a busy location, it won't last very long – but no camera will. If it's somewhere more remote, it will last for months, which is the important point. Now the builders have gone, that's the performance I'm getting from the camera.
What I don't see is a huge difference to the battery performance of the Arlo Pro 4. Arlo says that this battery will last two months longer, but again, that's all going to depend on how you use the camera. To me, it doesn't seem hugely different. There is, however, a low-power mode you can use to preserve the battery even longer, which you don't get on the Arlo Pro 4.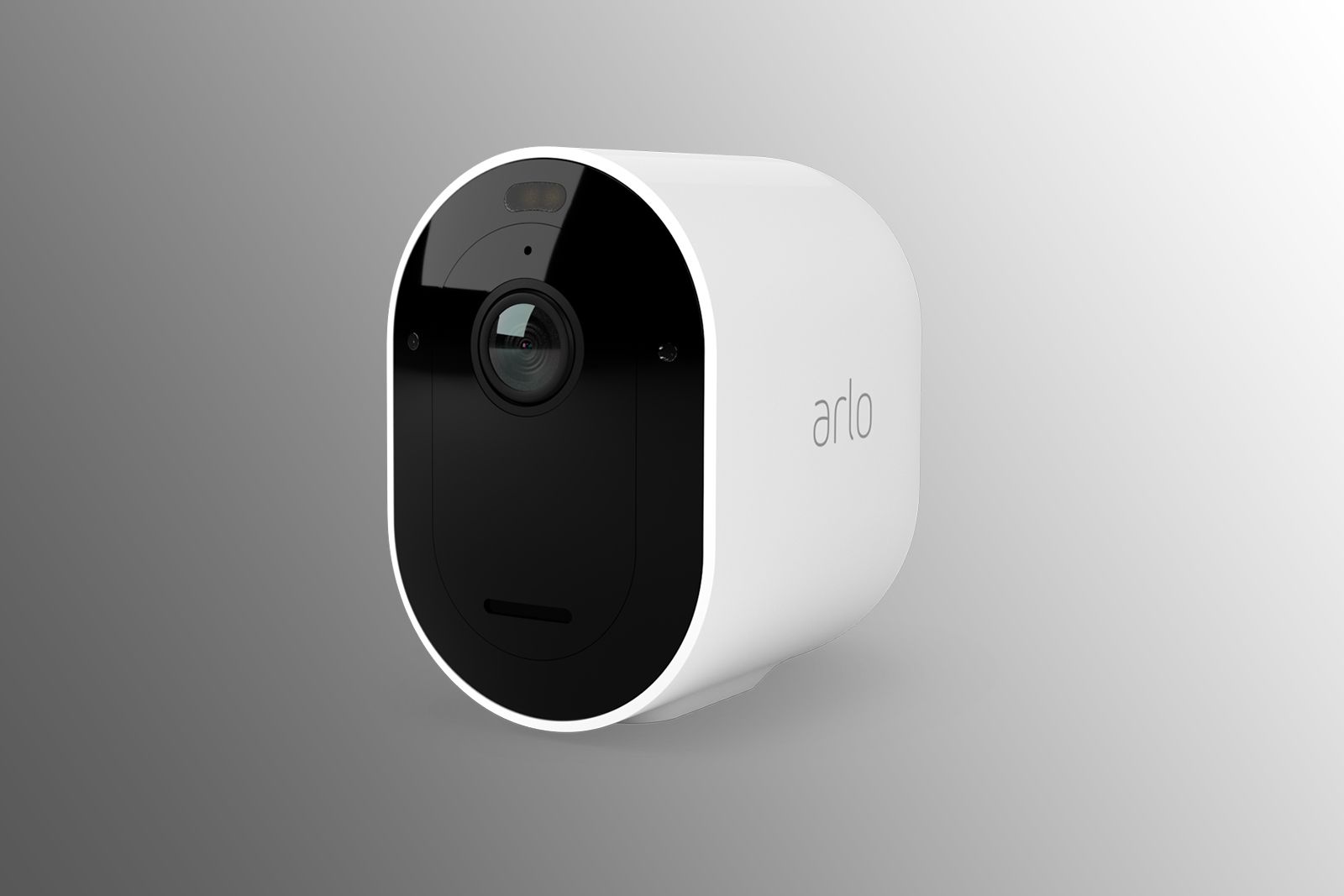 Arlo Pro 5
Recommended
$199.99 $249.99 Save $50
Verdict
It's easy to recommend that Arlo Pro 5. There's a clear advantage over the Arlo Pro 4, with better quality video captured. I've long been an Arlo user and have multiple cameras, so the Arlo Pro 5 fits neatly into the system offering higher quality video, alongside the full range of features that Arlo offers.
As I've said throughout this review, to get the best from Arlo you really need to have an Arlo Secure subscription. That comes at various prices, designed to enhance the range of features offered – most importantly cloud storage for 30 days (or longer) so you can look back at events and save video if you need it.
Arlo is one of the most popular brands of security cameras and the Pro 5 exemplifies why this is the case. It's a good quality camera, offering good quality capture. It's a little expensive, but you're buying into a system that's versatile and gives you plenty of options.
Trending Products

.