Alongside the European launch of the Honor 90, Honor also announced the Pad X9, an affordable Android tablet with some impressive entertainment specs.
If your budget can't quite stretch to a more expensive tablet, then this could be a great option for watching video on the go, costing just £179.99/€249. Could it be one of the best tablets we've seen this year? I got my hands on it for a closer look.
Honor Pad X9
First impressions
A big-screen affordable Android tablet with some interesting entertainment-focused specs, the Honor Pad X9 is an intriguing proposition and warrants a much closer look.
Design
The first thing you notice when you pick up the Honor Pad X9 is its screen. At 11.5 inches, it's pretty sizeable, which means it is a little larger in the hand compared with something like the 10.8-inch iPad Air, for example.
However, Honor has done its utmost to pack that big screen into as compact a design as possible, with an 86 per cent screen-to-body ratio and slim bezels flanking the screen on all sides. That's something that can slip on a more affordable tablet, but the Pad X9 looks very nice indeed.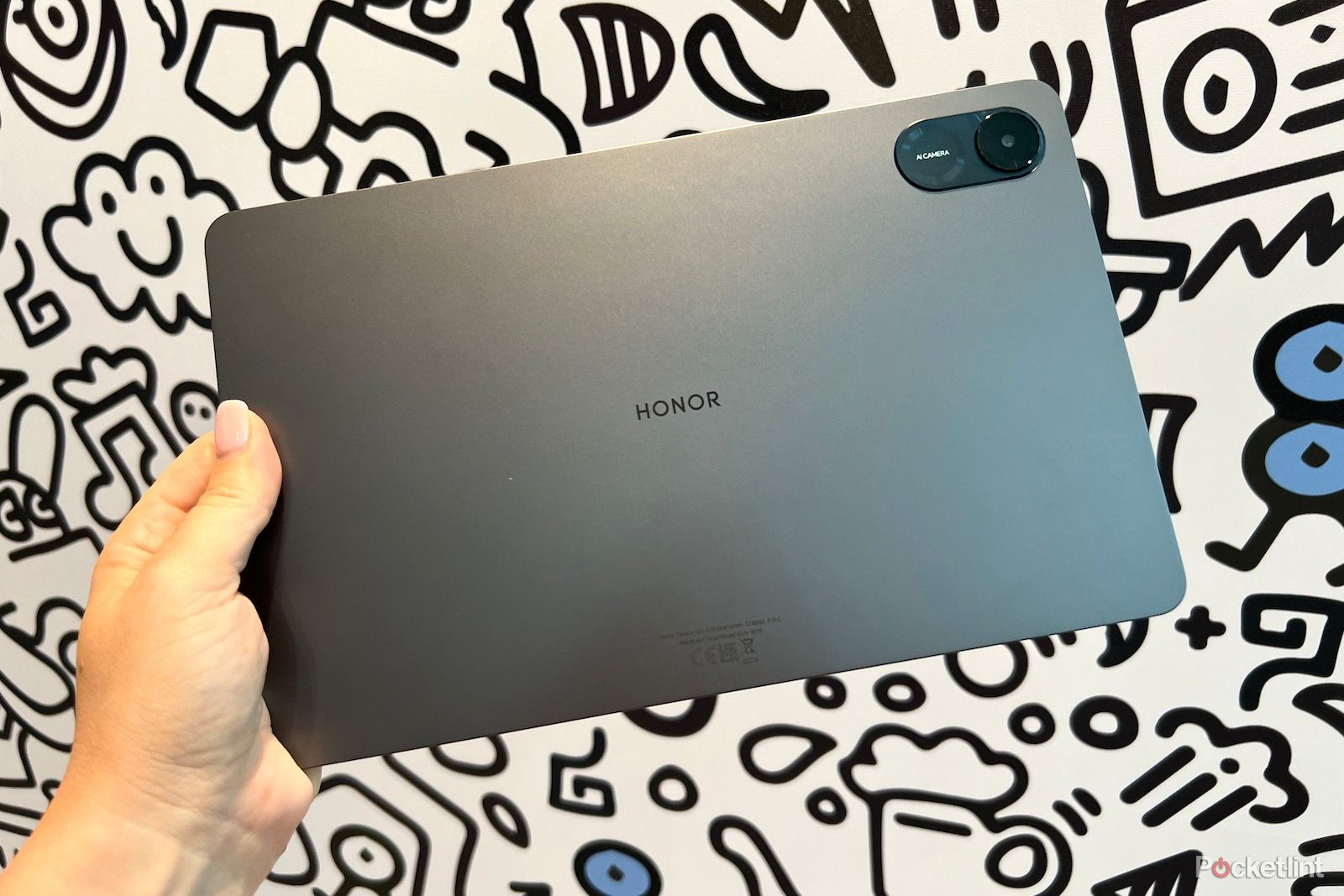 As you'd expect at this price, it doesn't quite have the super-premium finish of something like the iPad, but the textured aluminium back feels solid enough, and looks good too, measuring just 6.9mm thick.
Considering its size, it is also really light at 495g, bringing it in just a touch heavier than the smaller iPad Air (462g). It could easily be held with one hand, though the larger screen probably lends itself more to two-handed holding anyway. Y
Display and sound
The 11.5-inch display on the Pad X9 looks bright and crisp, with an IPS LCD display that offers a better-than-HD resolution of 2000 x 1200.
It offers 100 per cent sRGB coverage for good colour handling and up to 120Hz refresh rate for a super smooth performance.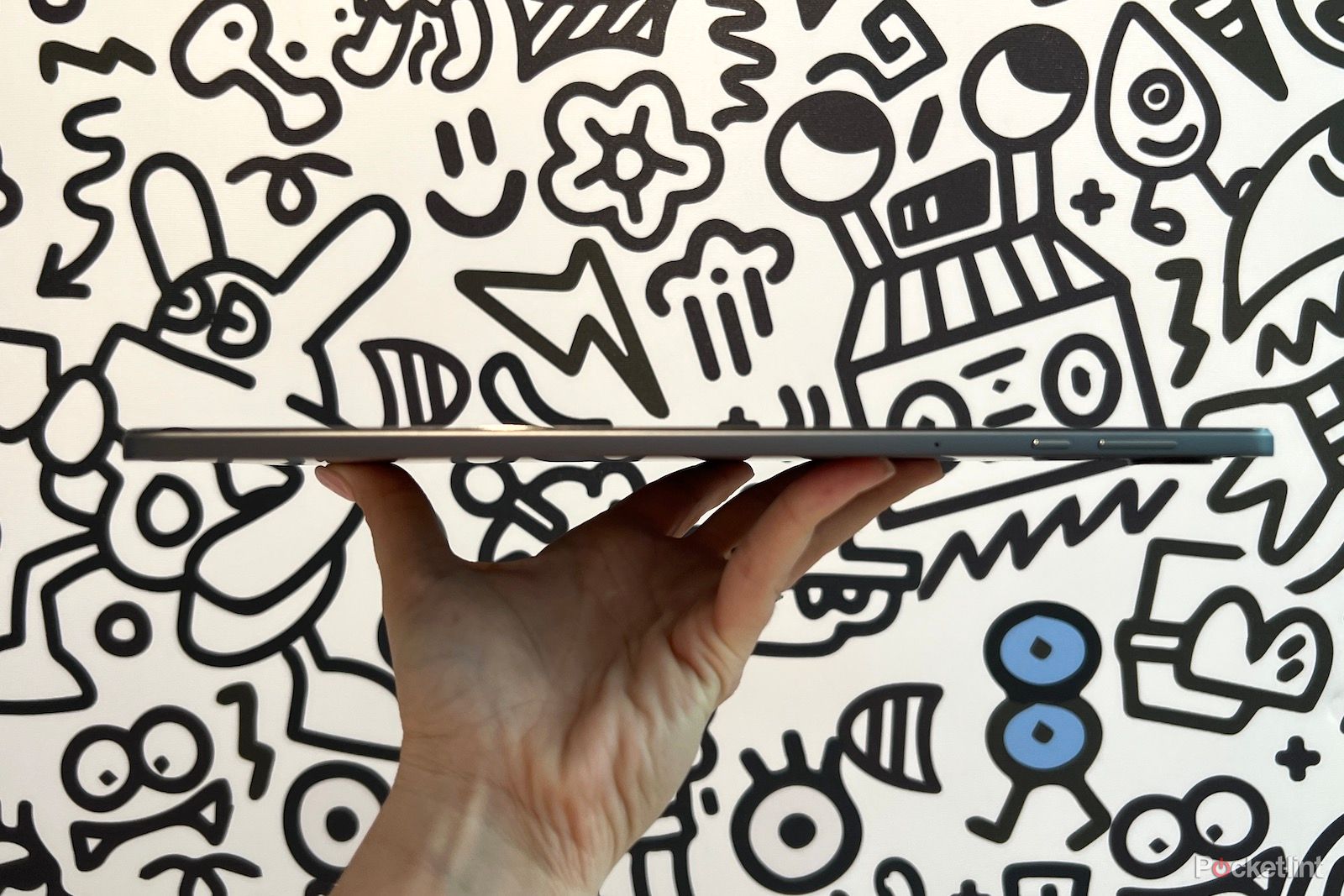 I'm not sure exactly how bright it goes, but I did get chance to play with it outside briefly and found it did a good job at fighting off reflections, though may not be quite bright enough for enjoying a movie outdoors without losing some of the impact and detail.
Colours looked good though – perhaps veering a little into the more saturated than is completely natural, but swiping around the menus and loading up apps looked very nice indeed.
Supporting this is a pretty impressive six-speaker setup, which aims to offer more volume, deeper bass and a 360-degree sound, thanks to some clever positioning of its drivers.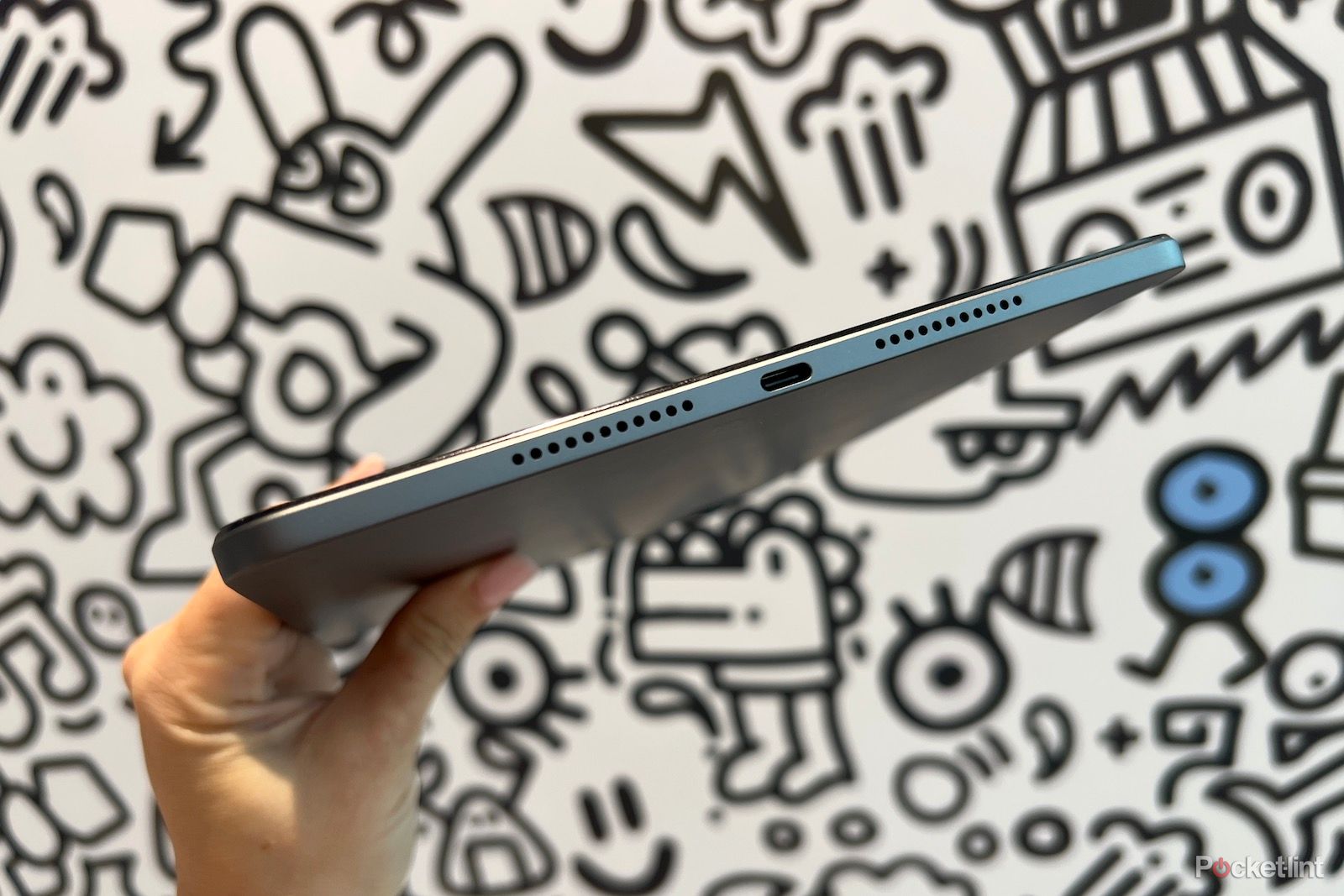 In particular, the tablet's bottom two speakers fire downwards, with the idea that it will bounce off of surfaces to give listeners a more cinematic sound. Once again, we'd need more time with this before we can judge how good it performs, but it's an attention to detail that you have to applaud Honor for at this price point.
Hardware and software
The Honor Pad X9 has 128GB of storage and 4GB RAM, powered by the Snapdragon 685. That's a chipset that was released this year, but is a few rungs down from flagship territory, as its price would warrant.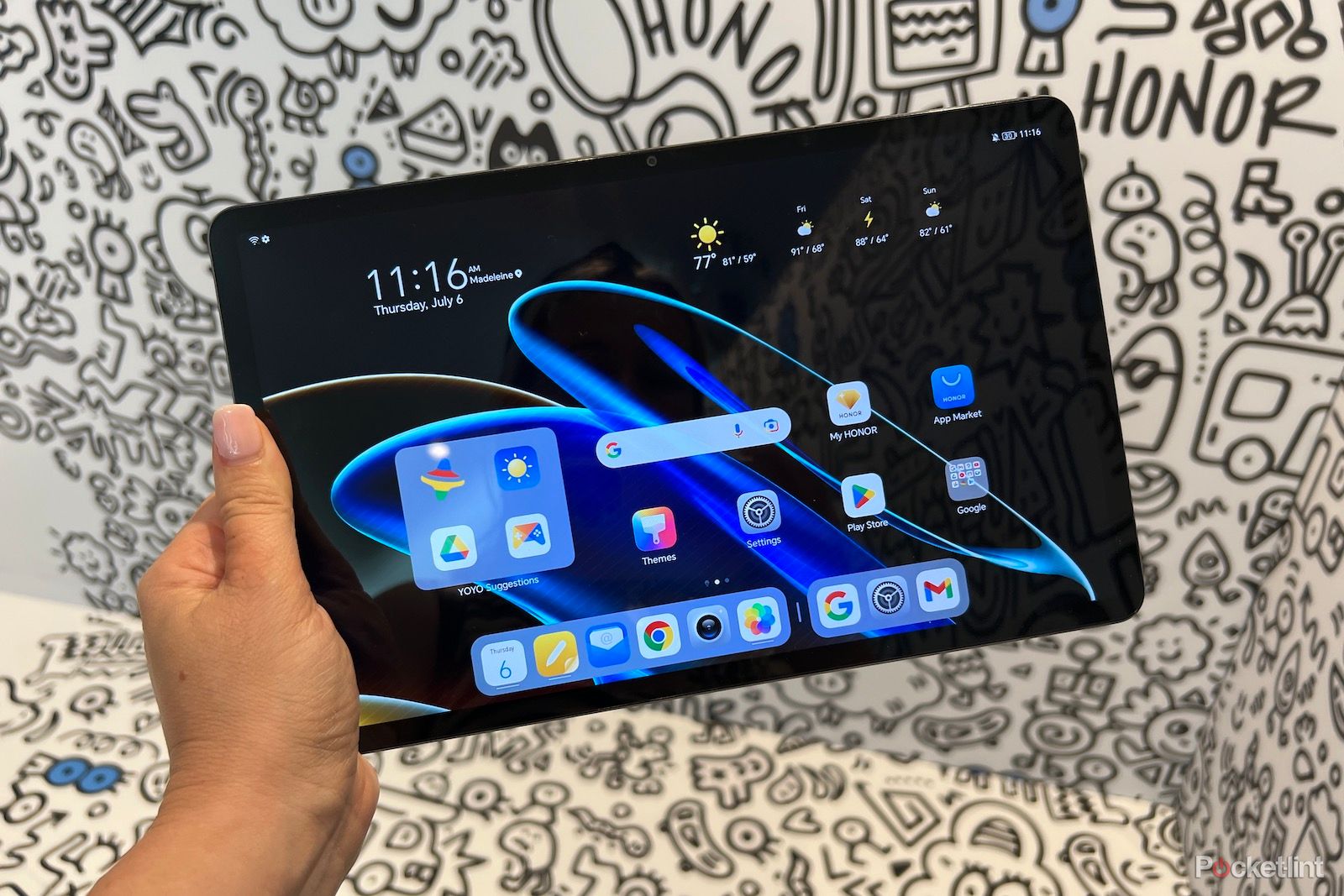 I couldn't really put the tablet through its paces to any great extent, but found no issues while I was swiping around the Android 13-based MagicOS 7.1, loading a webpage and the few apps that were pre-installed – however, this needs greater attention in a full review before we can give any definitive opinion.
As a parent, the support for Google Kids Space is a great addition, and at its price, could make this a competitor for the ever-popular Fire Tablet Kids by Amazon. This allows kids to enjoy a choice of content in a safe way, giving parents complete control to decide what that is and the ability to set screen time limits via the Family Link App for full peace of mind. All we need now is a child-proof case…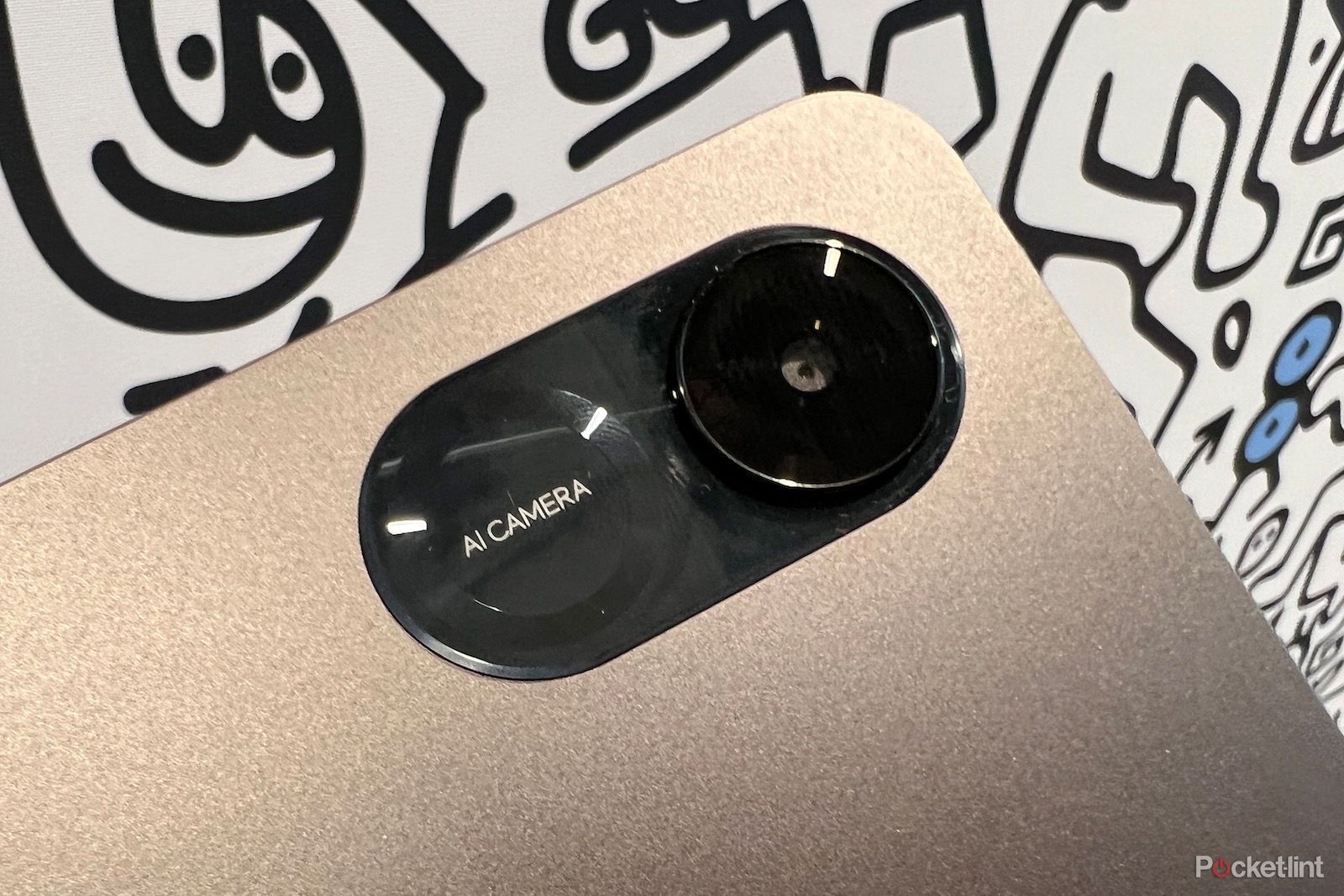 Around the back, there is a main camera on board with a dual-ring camera bump, as well as a selfie camera, though specs for the pair of them are yet to be confirmed. Rumours online have them at around 5MP each, but the likelihood is, they won't be great. As with any tablet, you'll want to stick to video calling only and only snap pictures in a bind – your phone will deliver infinitely better shots without the noise and and softness that you'll find added here.
Honor hasn't given any hard battery specs but we do know that the Pad X9 will pack a 7250mAh battery, which should give a decent showing for watching plenty of movies on that big screen – I'll be sure to see just how well it performs in our full review.
First impressions
My time with the Pad X9 was brief and limited, but it's always nice to see a new addition to the affordable tablet market – and this one is an intriguing one to say the least.
Just like with its phones, Honor has managed to stuff in some serious features, specs and functionality that leave us very excited indeed to try it out properly. We'll be sure to bring you our full review as soon as we have. Like what you've seen already? It'll be available directly from Honor's website from 10th July, with Amazon and other only retailers to follow from July 19th.
Trending Products

.