Amazon Prime is a paid membership that, for an annual or monthly fee, gives access to a number of Amazon services and benefits. It's now used by millions of people who have signed up to receive a swathe of perks.
However, it can be a little confusing as to what it actually offers. There are so many small deals and offerings attached to Prime membership that, even if you are a subscriber, you might not realise what's included.
How much does Amazon Prime cost?
In the US, an Amazon Prime membership costs $14.99 per month or $139 annually. A Prime Video-only account costs $8.99 a month.
In the UK, Amazon Prime membership costs either £8.99 a month or £95 a year – with the latter making more economic sense.
In both regions, you can try a Prime membership for free for the first 30 days. If you cancel within that time, it doesn't cost you a penny. You will be charged after the 30 days are up if you don't cancel.
What do you get with Amazon Prime membership?
Amazon Prime membership covers several key services, which come at no extra cost.
Great deals on Amazon Prime Day
Amazon Prime Day is a special day of deals exclusive to Prime Members and generally takes place in the summer. Prime membership can also be an advantage on Black Friday too.
Unlimited one-day and same-day delivery
Prime was originally devised to offer free one-day delivery on millions of eligible items across all categories on Amazon's online store. Order an item tagged as Prime and you will usually get it the next day – even on Sundays.
In some cases, this includes same-day delivery, with postcodes and zip codes in and around many major cities across the UK and the US covered by Amazon's same-day delivery scheme.
Prime Video
Prime Video is the company's alternative to Netflix. It offers thousands of TV shows, documentaries and movies to stream to multiple devices, without having to pay anything extra.
This includes blockbuster movies and TV series, including exclusives made by Amazon itself – as part of the Amazon Originals line-up – or licensed by the company.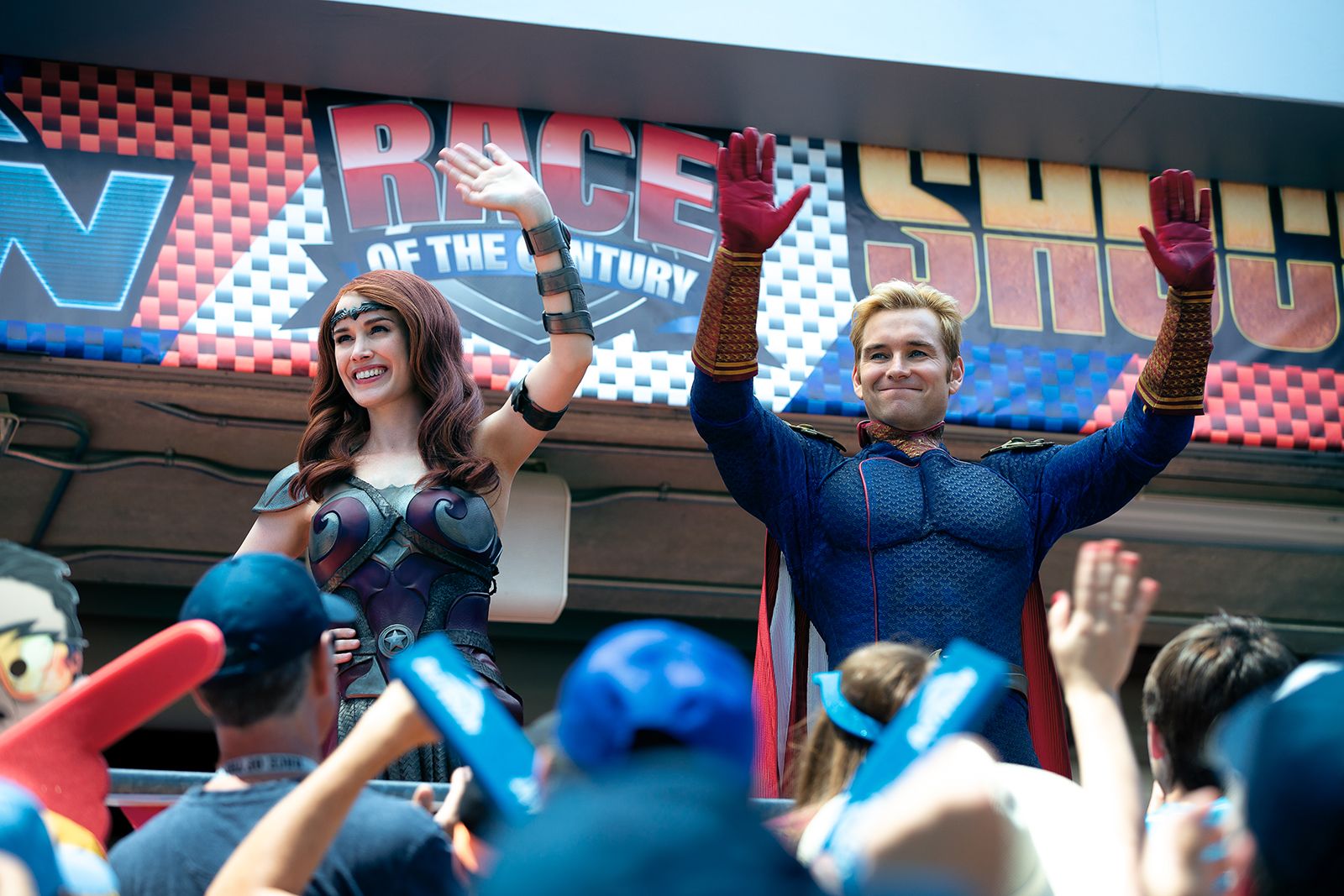 Amazon
You can also subscribe to Amazon Prime Video on Amazon.co.uk and Amazon.com for £5.99 or $8.99 a month respectively without any of the other Prime benefits, but considering it only costs £2/$3 a month more for full Prime membership (less if you pay annually) that doesn't seem the best value for money.
Amazon Music Prime
Amazon Music Prime offers more than two million music tracks to listen to on-demand, streamed over the internet to multiple devices. It is included with a Prime subscription, but you can also choose to pay extra (£7.99 a month for Prime members in the UK, $7.99 in the US) for an Amazon Music Unlimited pass to expand the music choice to more than 40 million tracks.
Music Unlimited costs £9.99 for non-Prime members. It also offers a 30-day free trial.
Prime Reading
You can read over a thousand books, magazines, comics and more with Prime Reading. It works with any of the Kindle apps for multiple devices or on Kindle eBook readers. You just need to find content supported for Prime Reading and read it as part of your overall Prime membership.
Some books with Audible narration are supported too.
Audible original audio series can also be listened to with an American Prime membership. That service is yet to come to the UK.
Prime Gaming
After Amazon bought videogame video streaming service Twitch it added some benefits for Prime subscribers. Discounts on games, additional in-game content and ad-free viewing of Twitch streams are on offer. You can also subscribe to your favourite Twitch channel at no extra cost.
In addition to the above, PC gamers get free game downloads each month with Prime Gaming.
Amazon Photos
As part of your membership, you get unlimited photo storage on Amazon Photos. That means you can upload and keep a copy of every photo on your desktop PC, Mac, or mobile device. There are apps for both iOS and Android. You can even set them up to automatically upload your pictures as you take them, ensuring you never lose an image, even if your phone is lost or stolen.
Amazon Prime members also get 5GB of video storage as part of the subscription.
There's also a more general-purpose cloud storage option called Amazon Drive, but this will be shutting down at the end of 2023. Until then, Prime members can store files up to 5GB for free.
Early access to deals
All year round, Amazon runs a sales and deals section of its website called Lightning Deals, which offers big bargains on products for a limited time. There is a finite amount of stock on offer for each item and when they have all been bought, the deal is over. Prime membership means you get a 30-minute heads-up on all deals before non-members can also purchase them, so you get the chance to snaffle them first. This is especially attractive during big sales periods, such as during the build-up to Prime Day and Black Friday this and every other year.
Amazon Family
With a Prime membership, you can also sign up for Amazon Family, which gives you other benefits, such as 20 per cent off nappies when ordered with Amazon's Subscribe & Save scheme.
Create an Amazon Household and you can also share your Prime benefits with one other adult. You can also manage digital content and parental controls on Amazon Kids+.
Trending Products

.