Amazon Fire Max 11

Amazon's latest tablet is a big step up in build quality and materials, its most premium yet. The Fire Max 11 has an upgraded design and improved battery life, and it's undeniably the best hardware in the Fire tablet lineup at this point.

Pros

Great display
Improved battery life
Feels more premium

Amazon Fire HD 10 (2021)

Amazon's older tablet is still a brilliant bit of kit, largely because of a simply superb price. It's just as easy to use and has access to all the same services and apps, but does feel cheaper due to its materials.

Pros

Great value
Simple UI
Snappy and responsive

Cons

Quite plasticky
No longer very fresh
Amazon made a big play in mid-2023 when it released the Amazon Fire Max 11, a new tablet and its biggest yet, with upgraded materials and a new design, a higher-end tablet than it's made ever before and a clear play for more than just the entertainment market.
The new 11-inch tablet isn't too much bigger than the Fire HD 10, its previous biggest tablet, but there are quite a few differences between the two tablets, including a stark price gap, so we've gathered all the facts for you to compare these two tablets easily.
Price, specs and availability
The Amazon Fire Max 11 was announced in May 2023 and it was made available in mid-June 2023 with prices starting from £250/$230 for a 64GB version.
By contrast, the Fire HD 10's latest version came out in 2021, so it's a little older. It starts at £160/$150.
| | Amazon Fire Max 11 | Amazon Fire HD 10 (2021) |
| --- | --- | --- |
| Brand | Amazon | Amazon |
| Storage | 64GB or 128GB | 32/64GB |
| CPU | 2.2Ghz octa-core | 2.0GHz octa-core |
| Memory | 4GB RAM | 3GB |
| Operating System | Fire OS | Fire OS |
| Battery | 14 hours | 12 hours |
| Camera (Rear, Front) | 8MP autofocus, 8MP | 2MP front, 5MP rear |
| Display (Size, Resolution) | 11-inch, 2000 x 1200 pixels, 217ppi | 10.1-inch, 1920 x 1200 pixels, 224ppi |
| Measurements | 259 x 164 x 7.5mm | 247 x 166 x 9.2mm, 465g |
Design and displays
There's an obvious and major difference between these tablets that's contained right there in their names – the Fire Max 11 is an 11-inch tablet, while the HD 10 is a 10.1-inch model.
This means that the newer tablet is a little larger, but that's not the end of the distinction. The Fire Max 11 is built using lightweight aluminium, meaning that it has a metallic finish and feels a little different in the hand. It's also thinner, too.
The Fire HD 10, by comparison, has a plastic construction with a soft-touch finish on the back, so there's a fairly immediate contrast in how they feel to hold.
The Fire Max 11 also has smaller, narrower bezels around its display, making it look a little more premium still, and a barely bumped resolution, which stands at 2000 x 1200 compared to the older tablet's 1920 x 1200 – that's not a difference you're likely to be able to perceive, to be honest.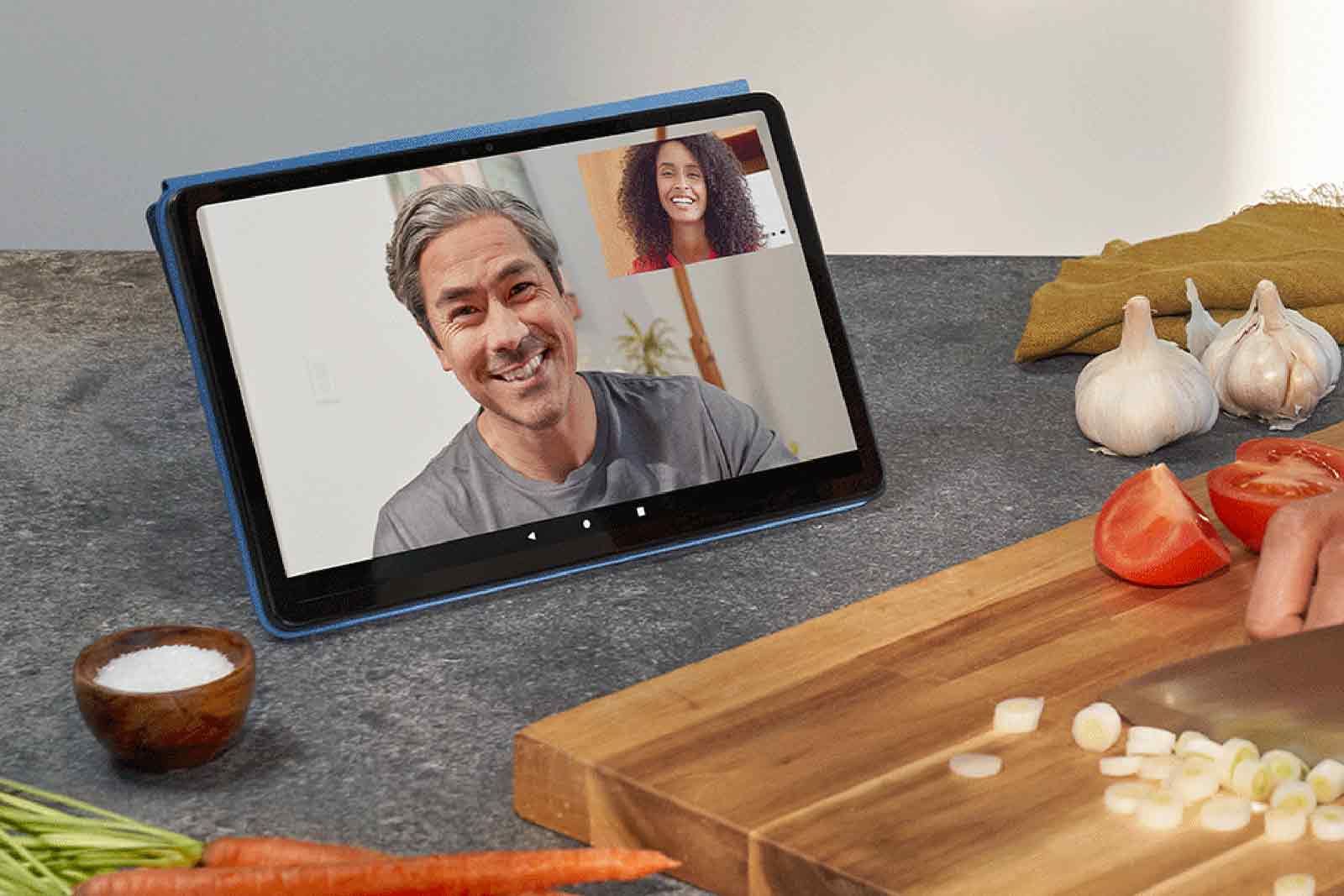 Amazon
Battery life, internals and features
These two tablets are not too far apart when it comes to battery life, a big part of what makes any device good to use. The Fire Max 11 does have slightly upgraded performance here, at 14 hours estimated, whereas the Fire HD 10 sits at around 12 hours.
They also both run on Fire OS so will feel pretty similar to use, and while we don't have an exact comparison in raw specs, the Fire Max 11 should feel a decent chunk snappier to use thanks to a newer and more powerful processor. It also has 1GB more RAM to use for multitasking and more.
The Fire Max 11 has upgraded internal storage, starting at 64GB with a 128GB option available, compared to the Fire HD 10's 32GB and 64GB offerings, so you'll have more space to play with.
That said, they'll both have access to the same roster of apps and services for the most part, although the Fire Max 11 has a lot more productivity features up its sleeve.
This is because you can pair it with a keyboard case to unlock typing that way, making it a much more powerful and adaptable machine compared to the Fire HD 10. The Fire Max 11 can also use a stylus pen, to boot.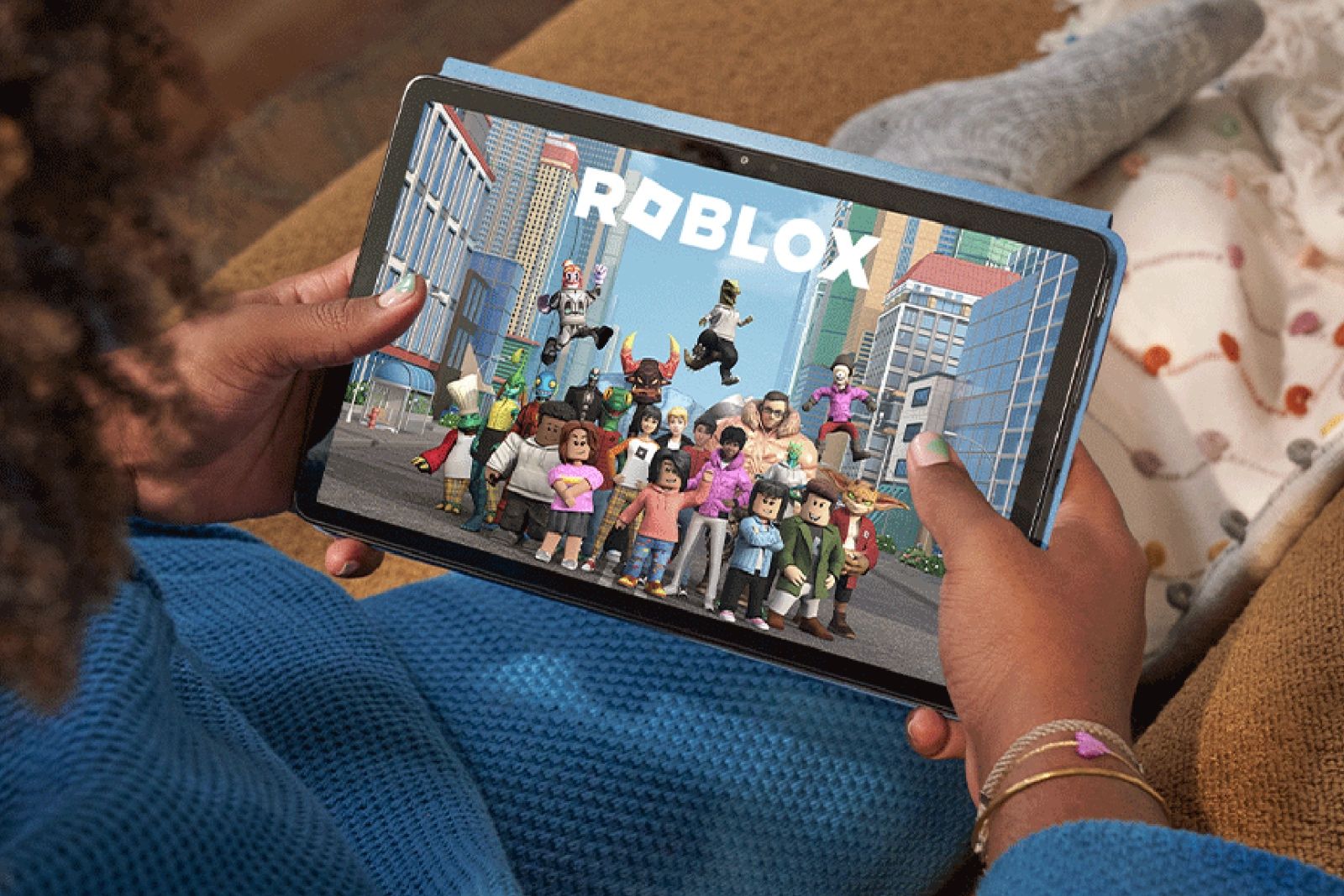 Amazon
Cameras
While cameras aren't the single most important thing in a tablet, they're certainly one factor among many, and the Fire Max 11 has had quite a major upgrade on that front.
It has two 8MP cameras, one on the front and the rear, which is a big uplift compared to the Fire HD 10's 2MP front camera and 5MP rear one.
This should see the Fire Max 11 perform far more admirable on video calls or recordings, which is always handy.
Which is right for you?
As is often the case, your budget is a huge factor in determining which of Amazon's two biggest tablets you opt for. If you're able to stretch to it, there's no doubting the improved specs and much more premium design of the Fire Max 11, which comes out on top by most metrics.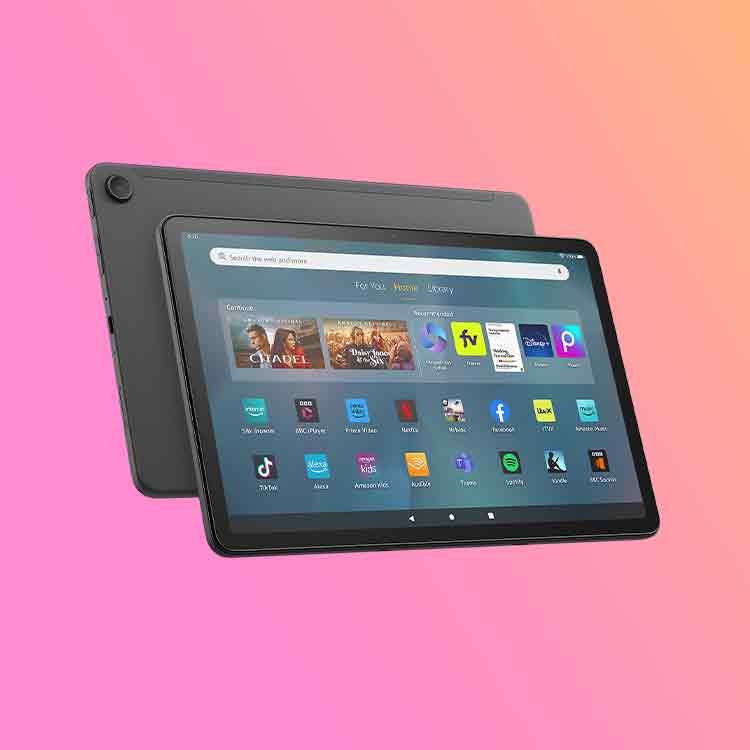 Amazon Fire Max 11
Editor's Choice
However, because of that obvious price disparity, there's still a huge amount to be said for the Fire HD 10, which sits at the top of the budget market instead of the lower end of the premium market, and is a brilliant deal if you want a simple entertainment tablet for lounging around with.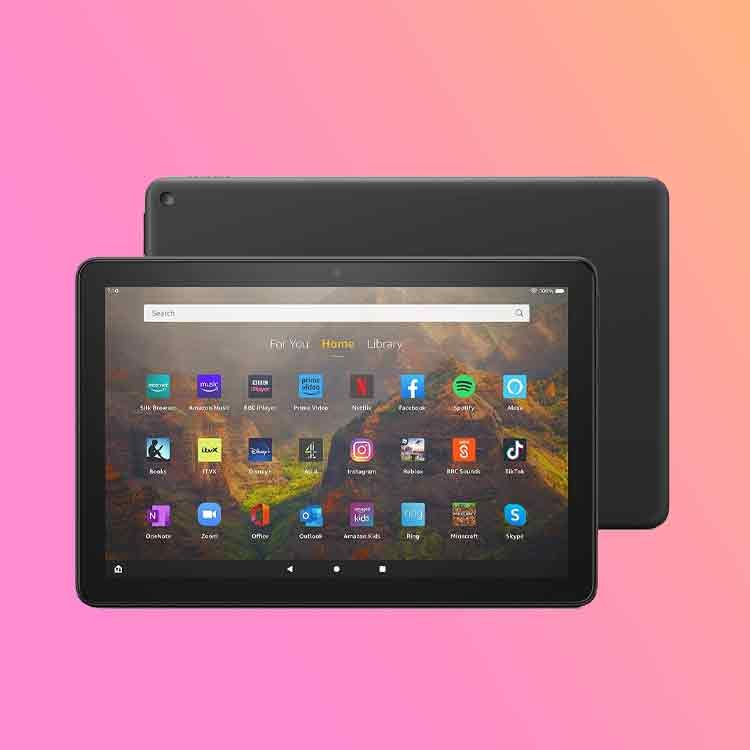 Amazon Fire HD 10 (2021)
Great alternative
Trending Products

.