The Amazon Echo Show 15 features a wall-mountable 15.6-inch display, and all the Alexa features you could ever want. It normally sells for $280, but you can get it for $182 before Prime Day. That's a 35 per cent discount and the lowest price for which Amazon's big smart display has ever sold. You must be a Prime member to take advantage of this deal (and just about all the other Prime Day specials).
Amazon Echo Show 15
Some notable reasons to snag the Amazon Echo Show 15 are that it looks great mounted on a wall and is easy to mount without mechanical skills. All sorts of widgets and apps provide at-a-glance information and ample flexibility for families. While it's a full Alexa device, you also get an Alexa voice remote included, so you can control it with physical buttons if that's how you prefer to select what to watch or listen to.
The Echo Show 15's display is 1080p, so anything you watch on it appears sharp and vibrant. And you're not limited in what you can watch because tons of streaming apps are available. You can watch Netflix, Hulu, Prime Video, Disney+, Paramount+, and more. If there's a streaming app you want to use, it's probably supported on the Echo Show 15.
Amazon Echo Show 15
$182 $280 Save $98
Prime Day is almost here, and Amazon has its massive Echo Show 15 on sale for $182, an impressive 35 per cent savings off the normal $280 price tag. This is the lowest price we've ever seen on this device, so it's time to buy.
With the big screen, this device makes for a solid digital photo frame when you're not using it to manage your smartphone or watch your favorite TV show. Anything you upload to your Amazon Photos account will be accessible on the display, so you'll have plenty of options.
It's not without drawbacks, though. Namely, the sound quality could be better, and some of the on-screen smart home functionality isn't perfect. Still, at the lower price, it's absolutely worth looking past those minor flaws if you want a big display to serve as the centerpiece of your connected home.
Echo Show 15 frame and remote bundle
Besides the discount on the Echo Show 15 by itself, Amazon also has deals on the bundles. You can pick up the Show 15, its frame, and a remote for $217, a savings of 31 per cent off the normal price.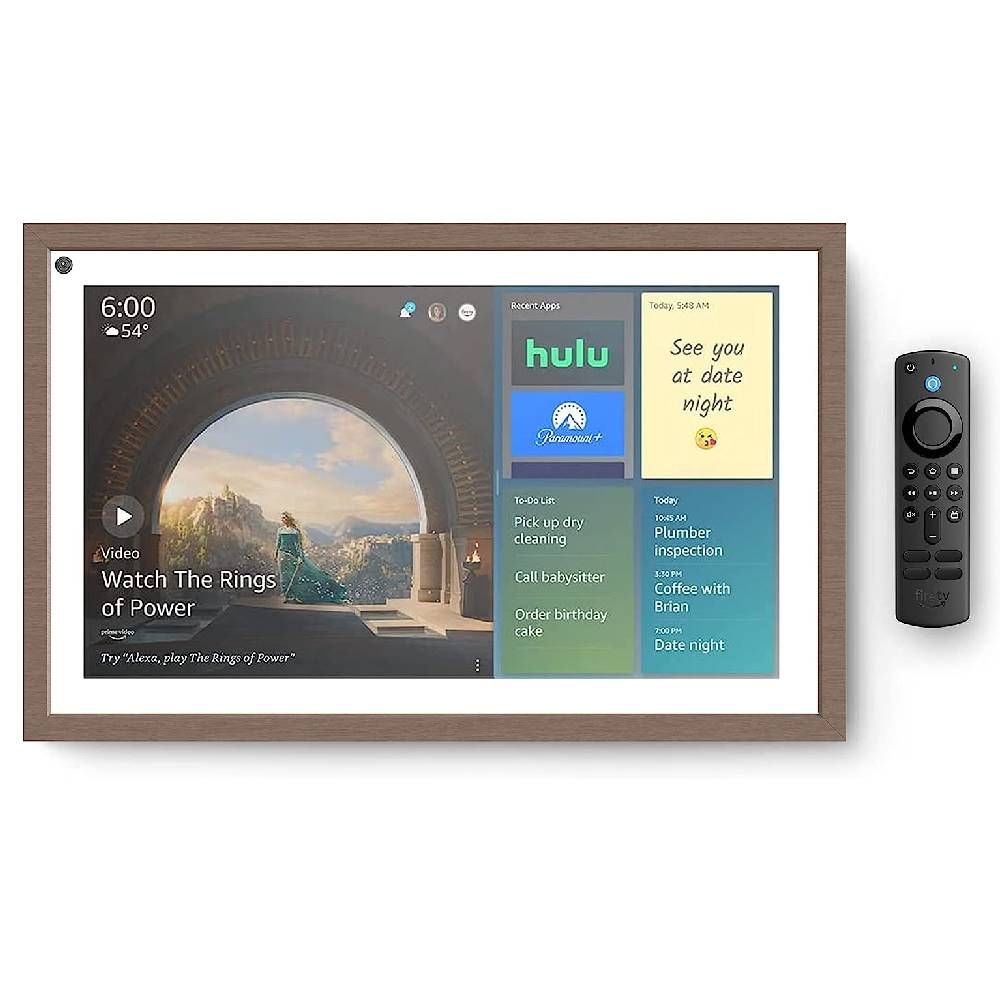 Amazon Echo Show 15 with frame and remote
$217 $315 Save $98
Not only can you get deals on the Echo Show 15, but you can also get the bundle with the frame and remote at a 31 per cent discount.
All the great things we love about the Echo Show 15 apply to the bundle, but you get a sleek-looking frame that makes it look even more attractive on the wall and a remote that lets you control video content and other parts of the screen when you don't want to use your voice.
Echo Show 15 stand and remote bundle
If wall mounting isn't for you, Amazon also has a bundle with a tilting stand and remote for $215, also 31 per cent off the full price. You'd normally have to spend $313 to get all three of these items together, so you'll save almost $100.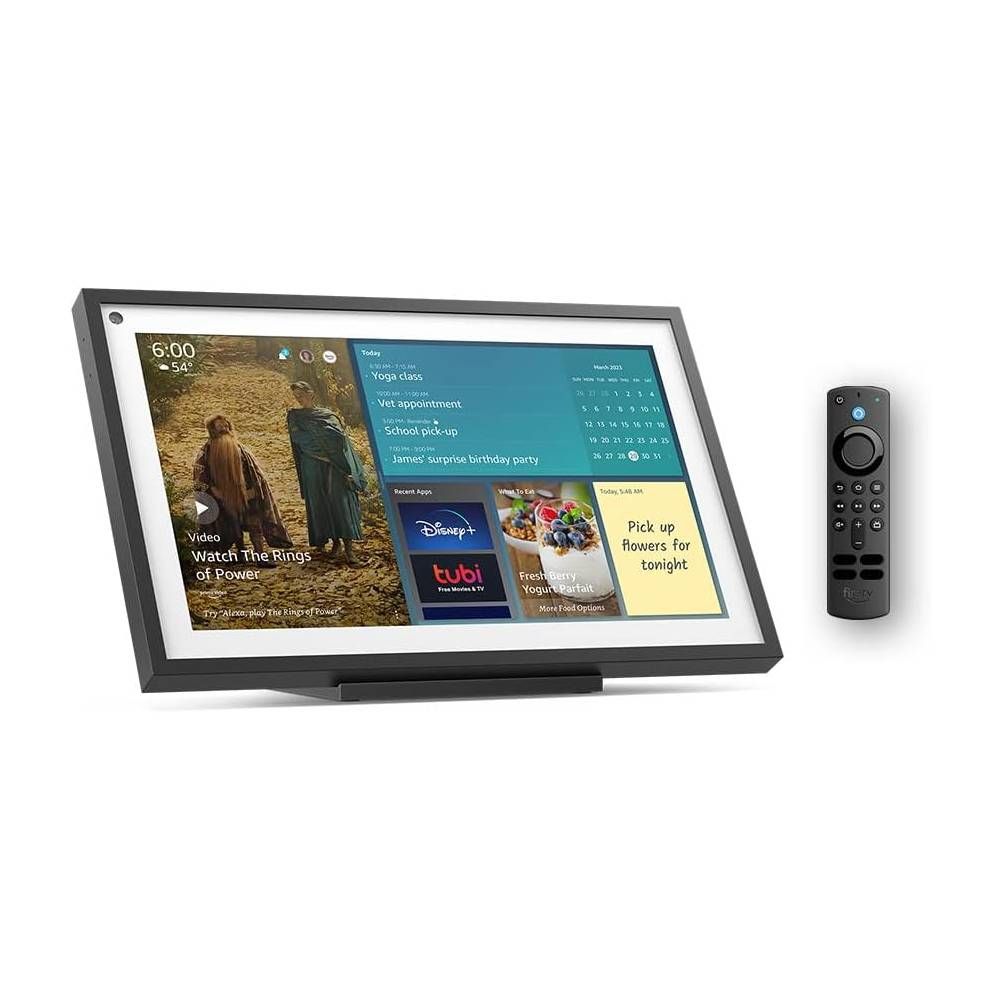 Amazon Echo Show 15 with stand and remote
$215 $313 Save $98
You can get a deal on the Echo Show 15 by itself or a tilting stand and remote bundle, perfect for setting the smart display on a table.
The tilting stand lets you view the large display at any comfortable angle, while the remote makes it easy to control the Echo Show 15 without your voice.
All three Amazon Echo Show 15 bundles are on sale through July 12, which is the end of Prime Day, so don't wait to add one to your cart and take it home.
Trending Products

.